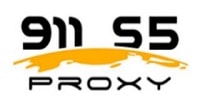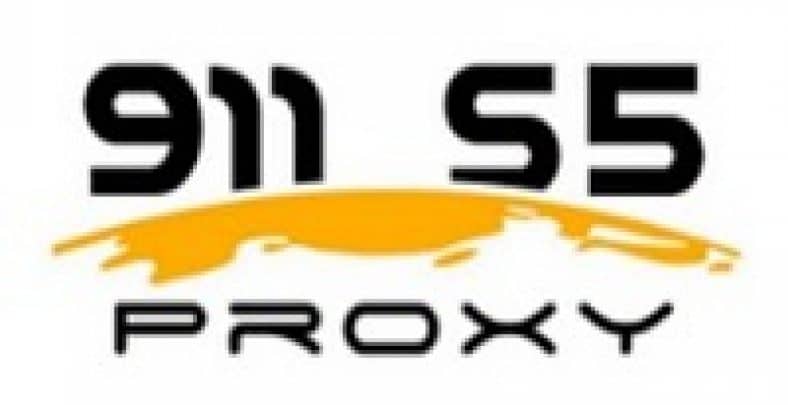 911 proxy is a unique proxy solution entirely – it is unlike the other proxy providers you know of. It proxies works on a pay as you go basis – and does not have an expiry date. Meaning, you can subscribe today and use the remaining proxies next year. A good number of persons are interested in this proxy solution.
What do we think about it? Just like every other proxy solution, we put the 911 s5 proxy solution into our tests, and our findings are discussed below.
Unique and Affordable Residential Proxy Solution
Has proxies in over 190 countries
Provides a good number of advanced features such as user agent settings, personal data, and referrer settings, among others
Affordable pricing
Subscription has no expiry date
---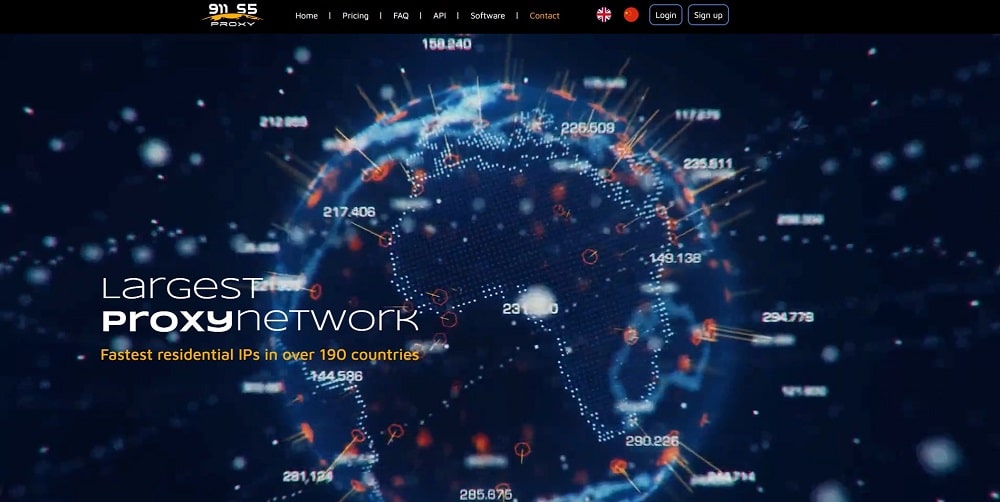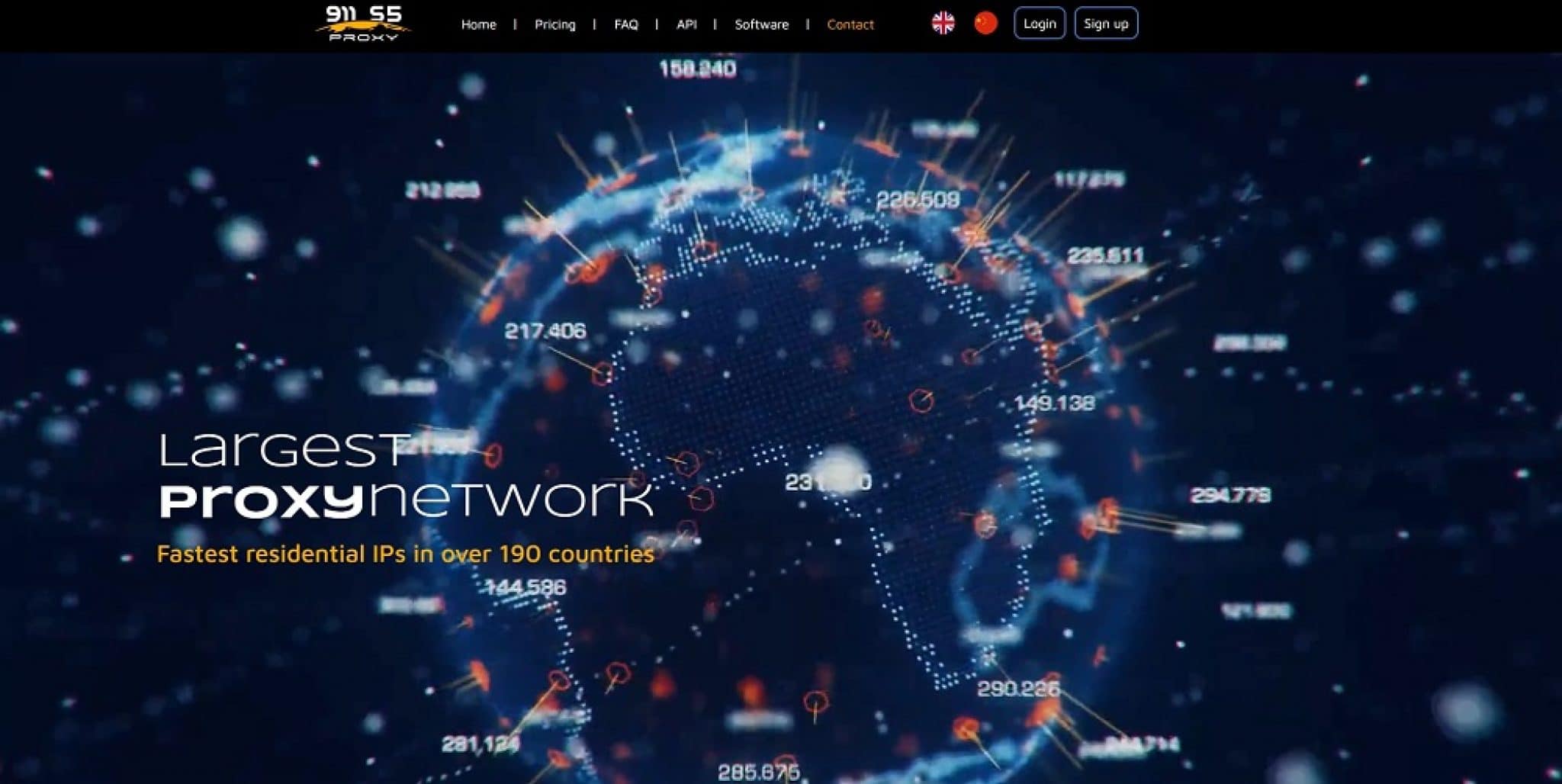 911 s5 Proxy solution set itself apart from other proxy solutions in the market. One of the most distinguishing features of this proxy provider is its pricing, which is the most favorable to proxy users I have seen so far. Aside from the pricing, it has got some key features. Some of these include having proxies in almost all countries around the world, providing a free software for managing your proxies, an API for developers, and a host of other interesting features. The proxies provided by 911Proxy are Socks5 proxies.
911 proxies are residential proxies. Their proxies are gotten from a peer to peer network. They make use of peers that have their IPs assigned to them by residential Internet Service Providers (ISPs) and have gotten them engineered to the point that they are undetectable. However, do not think that 911 s5 will solve all of your proxy needs problems. I, for one, find using this proxy solution very difficult – and new users may give up at some points. The software that also comes with it can only be used on a Windows computer, which keeps other users locked out of some of the best features that comes with it.
Is 911 Proxy worth it? That's what we'll discuss in this review.


15% OFF
Get 15% Discount: put promo code "PRIVATEPROXYREVIEWS" to check out!
---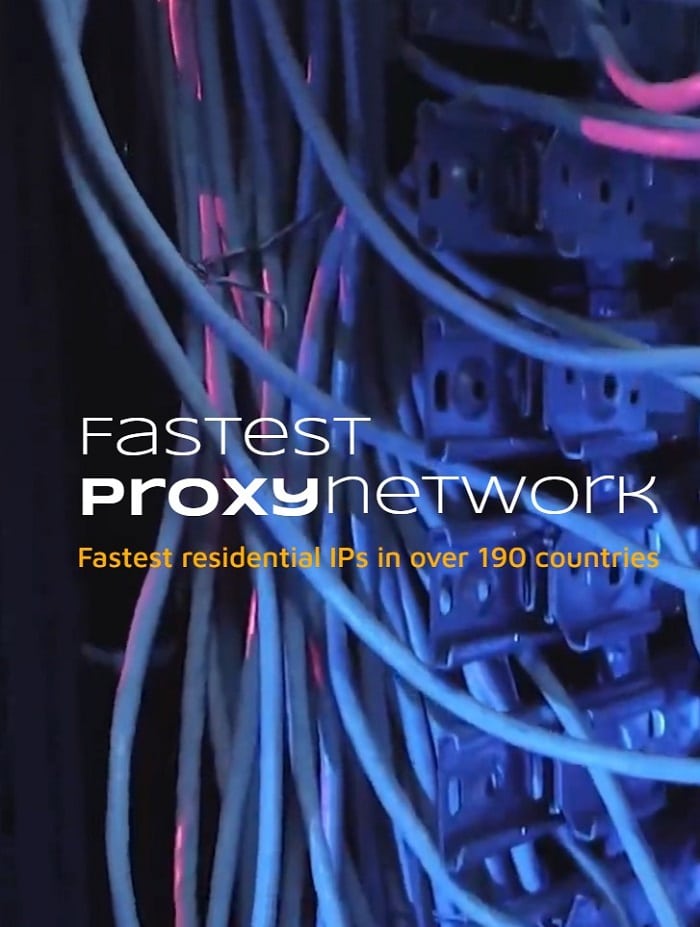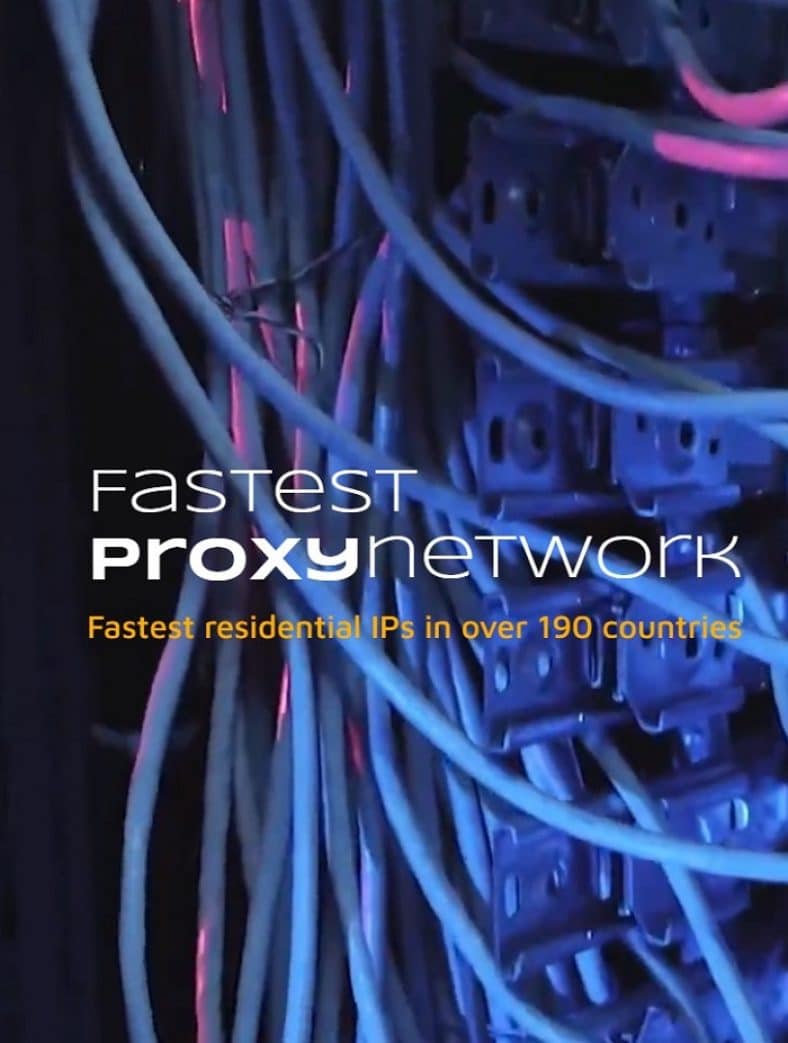 ---
The 911 s5 Proxy Solution
911 s5 Proxy has its headquarter in Reunion, a French Island in the Indian Ocean. This proxy provider has proxies for a good number of use cases. Some of these are discussed briefly below.



911 proxies are perfect for protecting your brand online. You can use their proxies for monitoring your content online and making sure no one is infringing on your copyrights. Some businesses you are in competition with might try to monitor your activities online through your IP address – 911 s5 Proxy will make such ineffective.
Ad Verification and Self-testing
You can use residential IPs provided by 911 Proxy solution for advert verification to prevent ads fraud and make sure that your adverts are displayed the way they should. You can also use their proxies, your website, and web apps or API from any location in the world and have it correctly displayed the way people from such locations will view it.
One of the services 911 proxy provides is helping you to scrape data from web pages by providing you millions of residential IP addresses.
911 proxies are also perfect for search engine optimization. You can make use of their proxies' to access keyword and ranking data from Google's SERP – and that of other websites. They are undetectable and compatible with Google and other search engines. It can also use it for SEO-based site audits.


20% OFF
Get 20% Life-time discount: put promo code "privateproxyreviews" to check out!
---
back to menu ↑
How 911 s5 Proxy Work
On the surface, the 911 s5 Proxy seems to be different from other proxy providers. Unlike other providers that you will be provided a list of proxy or proxy pool that you will have to configure them from in the default ways of setting proxies, 911 Proxy works in a different way. 911 Proxy comes with a free Windows Proxy Client that servers as the admin tool for your proxies. You will have to connect to the proxy of choice from the interface provided to get it to work. There are a good number of settings to be done for this to work.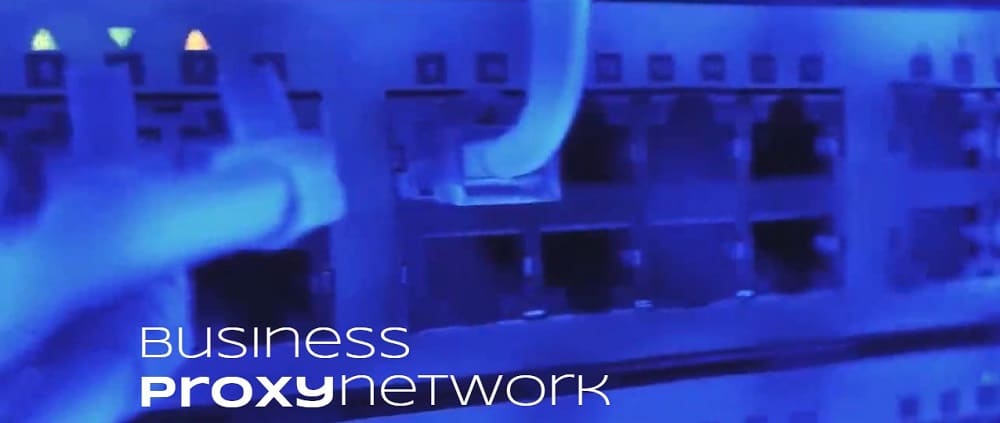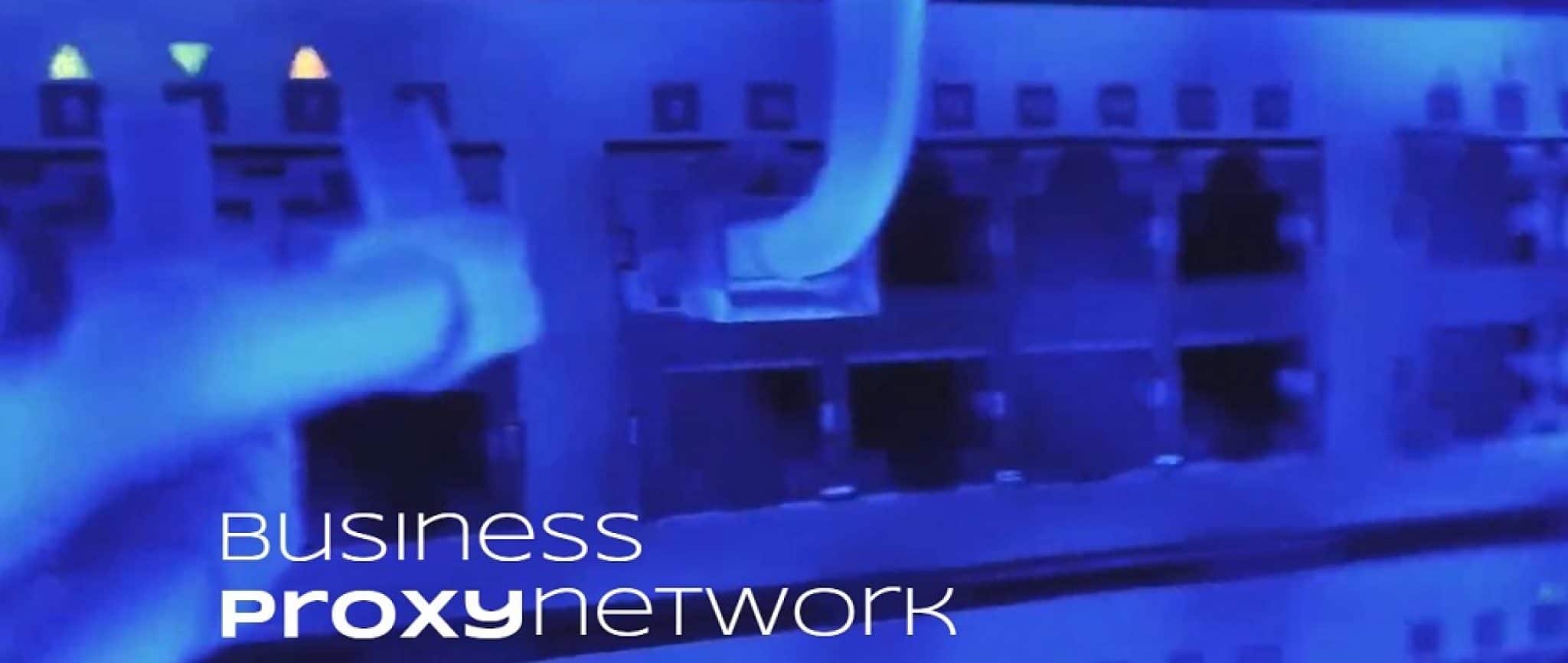 However, if you look deeper, the 911 s5 proxy solution is not different from other residential proxy providers. It maintains a pool of IP addresses it got from a peer to peer proxy network. If you send a web request through it, your request does not go to the website you send the request to.
It goes through the 911s5 Proxy server, and from there, it is routed through a peer's device, thereby using its IP address. 911 Proxy allows you to customize your user agent and referrer headers – browser fingerprinting is also coming soon according to the information on their website.
---
back to menu ↑
Pricing & Features
Pricing remains one of the most distinguishing features of 911 socks5 proxies. If you ask me, I see their payment and pricing system as both a hit and a miss. For the hit, their proxies are very cheap when compared to other proxy providers. Take, for instance, with $22; you can buy 150 residential proxies from 911 Proxy solution. Another aspect of this you will like is that the proxies you buy have lifetime validity – that is, it does not have an expiry date.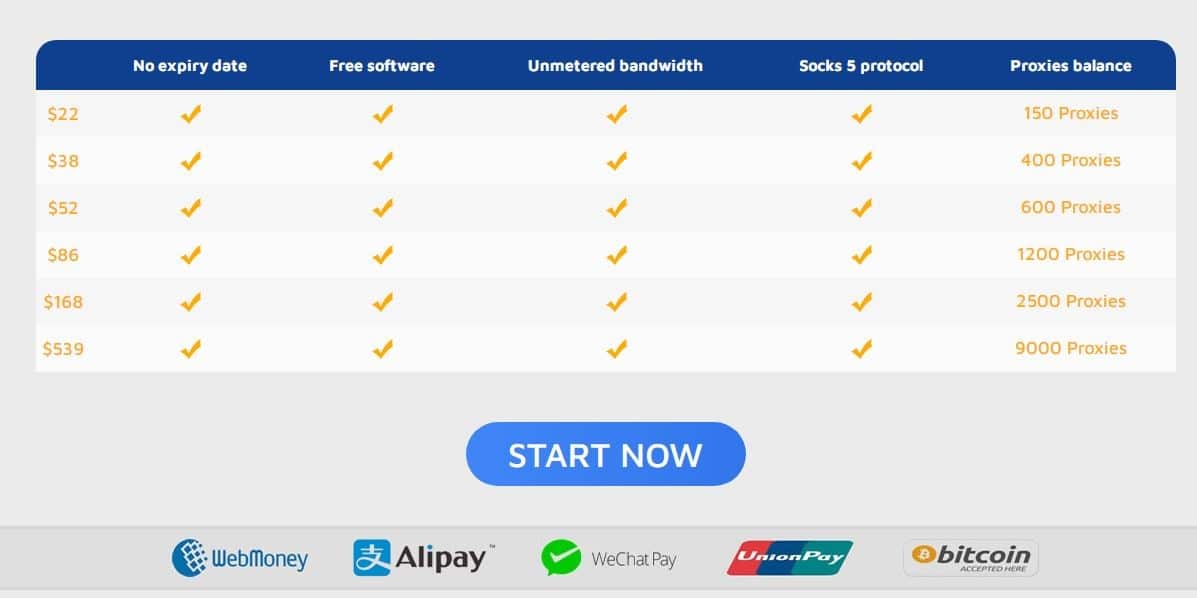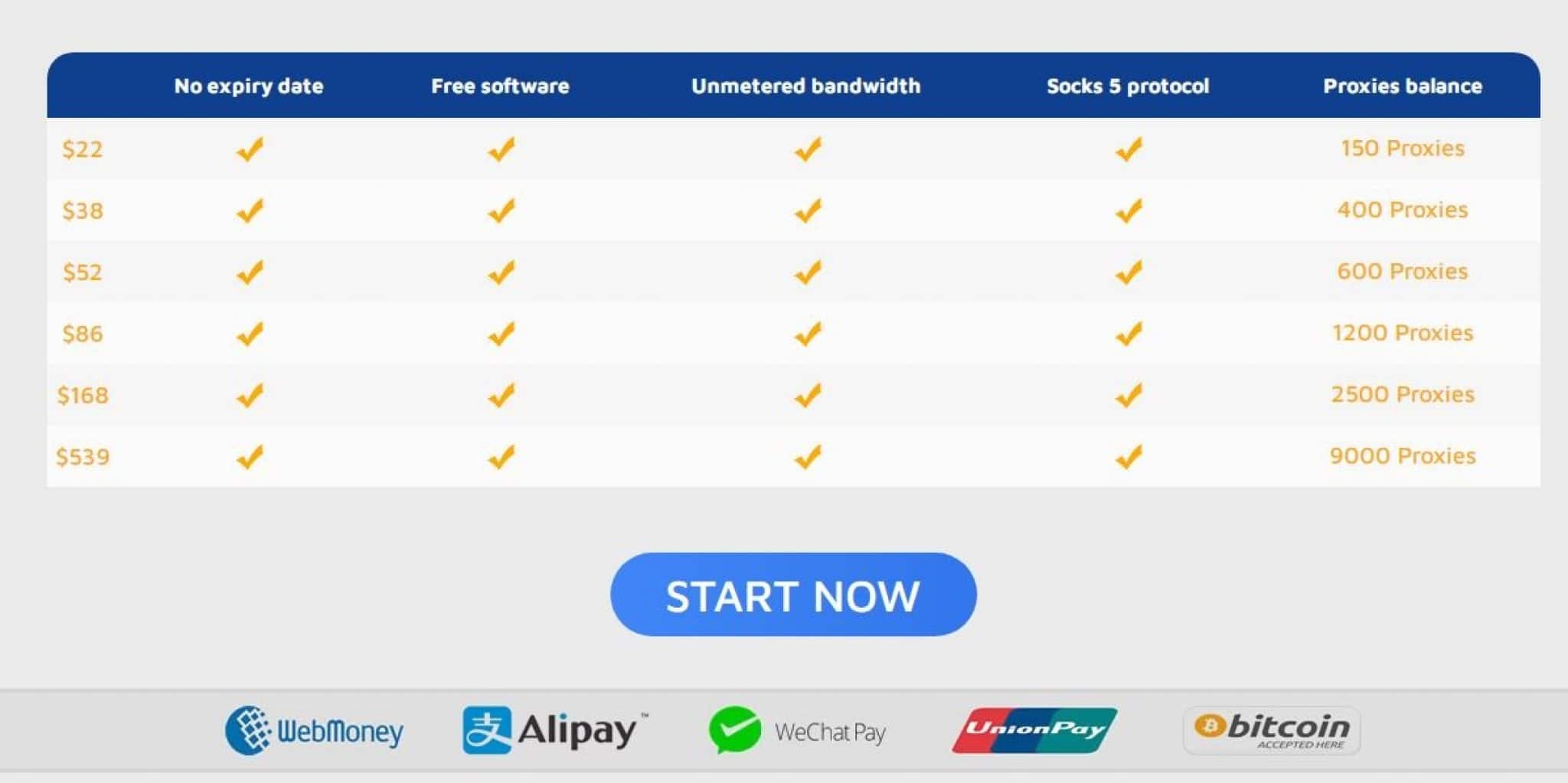 However, for each proxy you put to use, you cannot use it for the second time again. Another dark side about their payment and pricing is that they do not offer free trials for intending users. You will have to pay to make use of their service. Worse still, they do not offer a refund – all payments are final – and you are on your own. For this reason, I will advise you to pay for their smallest plan and ascertain the functionality of their proxies before going for their more expensive plans.  In terms of payment method, 911 s5 Proxy accepts Bitcoin, Alipay, WebMoney, WeChat Pay, and UnionPay.
Features of 911 Proxy
As stated earlier, the 911 Proxy solution brings to the table, some enticing features that will make you want to make use of their service. Let take a look at some of them.



911 s5 Proxy has good location coverage as it has proxies in most countries around the world. The number of countries supported is put at 190, making it one of the best in terms of location support.
Its proxy plans come with lifetime validity. Proxy providers are known for selling proxies with an expiry date attached. This particular provider does not attach expiry dates to its proxies. They follow the pay as you go principle, which is perfect for non-heavy and frequent users.
The free admin software for making use of this proxy is a Windows application. This makes it perfect for only Windows Operating System users.
It provides a developer API that makes it easy for developers to integrate their proxies into their custom software.
911 socks5 proxies come with unmetered bandwidth. While using the 911 s5 proxy solution, you do not need to think about your bandwidth finishing as it is non-exhausting.
---
back to menu ↑
How to Use 911 Proxy proxies
911 s5 Proxies are not used the same way you use other proxies – even though behind the scene, they work almost the same way. For you to make use of 911 proxy solution, you will need to install its software on your Windows computer. Before doing that, you will have to pay for it. After paying for it, you can then download the software and enter your login details. The interface for the application seems confusing at first until you get to know your way around it. Below is the screenshot of the 911 s4 Proxy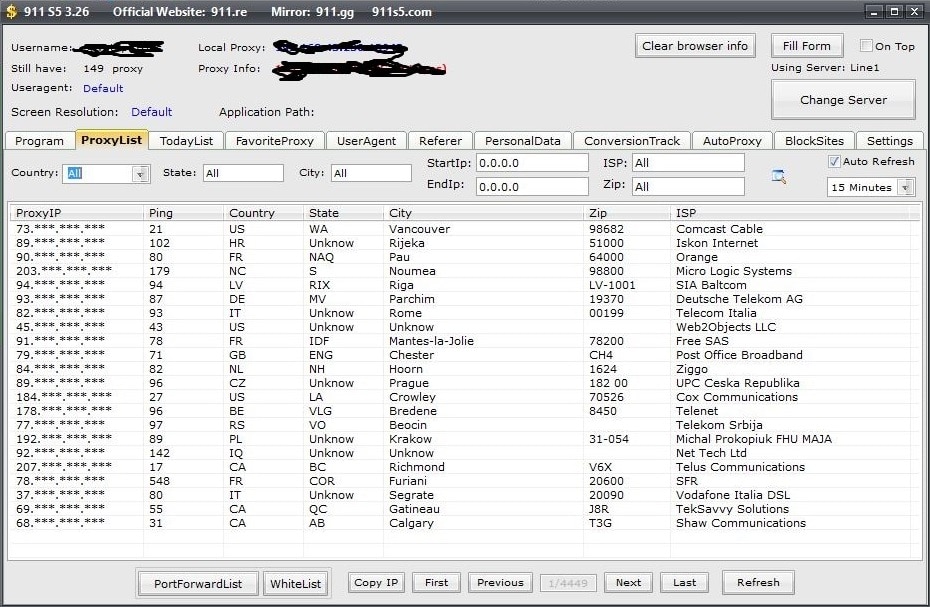 As you can see from the screenshot, the proxies' IPs are not even displayed completely, as only the first 2 or 3 are not hidden. From the interface, you can filter the proxies and get a list of proxies from a particular country state and city. To use any of the proxies, right-click on it and click connect. You can spoof your user agent and referrer headers.
You can even create personal profiles to use if you so wish. 911 s5 Proxy solution provides you a good number of customization options. Watch the basic tutorial video of 911 s5 Proxy to learn more about how to make use of the software.
---
back to menu ↑
Our 911 s5 Proxy Speed Test
From the homepage of the 911 s5 Proxy solution, you will see that 911 claims to be the fastest residential network in the market. Are they telling you the truth, or that's just a marketing gimmick? We set out to know the truth by testing our Internet speed with and without their proxies. Below is a screenshot of our Internet speed using the popular Speedtest.net tool – this tool is used for testing Internet speed.
Speed Test without using any Proxy
My Internet speed is already slow – I currently in a place with a very slow Internet connection speed – Nigeria. I tested one of their proxy speed in the same location I am in, and I got the below result.
---
Speed Test with Using Proxies
Looking at the result above, you can tell that there's no much difference between the download speed with or without 911 proxies.
---
Our Geolocation and ISP Test
The last test we carried out is the geolocation and ISP test. This will help us ascertain if the locations they claim their proxies are from is accurate. We'll also find out if the IPs are residential IPs as they claim. For this test, we made use of the IPinfo.io tool for checkout details about two of their proxies in the same location as I am. Below is a table showing the result of our findings.
IPs of Proxies
Geolocation/ISP
105.112.32.225
Location: Lagos, Nigeria
ISP: Airtel Networks Limited
105.113.43.54
Location: Lagos, Nigeria
ISP: Airtel Networks Limited
The result above corresponds with the ones on the 911 proxy software. This means that they are telling the truth. From the test, we observed that they are undetectable as proxies.
---
back to menu ↑
Our verdict
Should you pay for 911 proxies, or you should take your money elsewhere? That depends a lot on what you want. As you can see from above, the speed test and ISP test results are excellent. They have good location coverage, and payment plans perfect for non-heavy proxy users.
However, they do not offer a free trial plan and do not provide refunds. The software provided is meant for Windows only – and it is not beginners' friendly. For these reasons, you will have to make the decision yourself.
Are you willing to risk your money to test out? If yes, then go for their smallest plan (cost $22) and test it. From the experience, you can decide to port to a higher plan or look for another provider.