Awmproxy is one of the proxy providers that have graced the proxy market. There has been noise surrounding it – some said their proxies work, others claim they do not. As proxy review experts, we had to put their proxies to our own test and see if they are worth your money, or you should take your money elsewhere. You are going to be learning all you need to know about Awmproxy in this review article.
Affordable Datacenter Proxy Provider
Many countries supported
One-day free trial for quality assessment
Free/public proxies available
Pricing is cheap and affordable
---


Awmproxy is a proxy provider with a focus on those looking for cheap proxies to buy. Awmproxy is a Russian based company. Their proxies are arguably some of the cheapest in the market. They have proxies in many countries around the world. On their website, they claim to have some of the fastest anonymous proxies in the market. They also offer free proxies for those that might need to use free proxy services. However, this article will focus majorly on their paid proxies as we do not advise our readers to use free proxies.
It might interest you to know that Awmproxy does not offer real private proxies. Their proxies are shared proxies – this is why they are cheap. Aside from its pricing, Awmproxy does not seems to have any special thing attached to it – it is like every other regular proxy provider in the market. There are two major camps as far as Awmproxy is concerned – the proxies worked for the use cases of some users from the reviews we read online. On the other hand, some had their reservations against Awmproxy. Where do we stand in this case? You will get to know about it as you read through the article.
Is Awmproxy worth it? That's what we'll discuss in this review.

15% OFF
Get 15% Discount: put promo code "PRIVATEPROXYREVIEWS" to check out!
---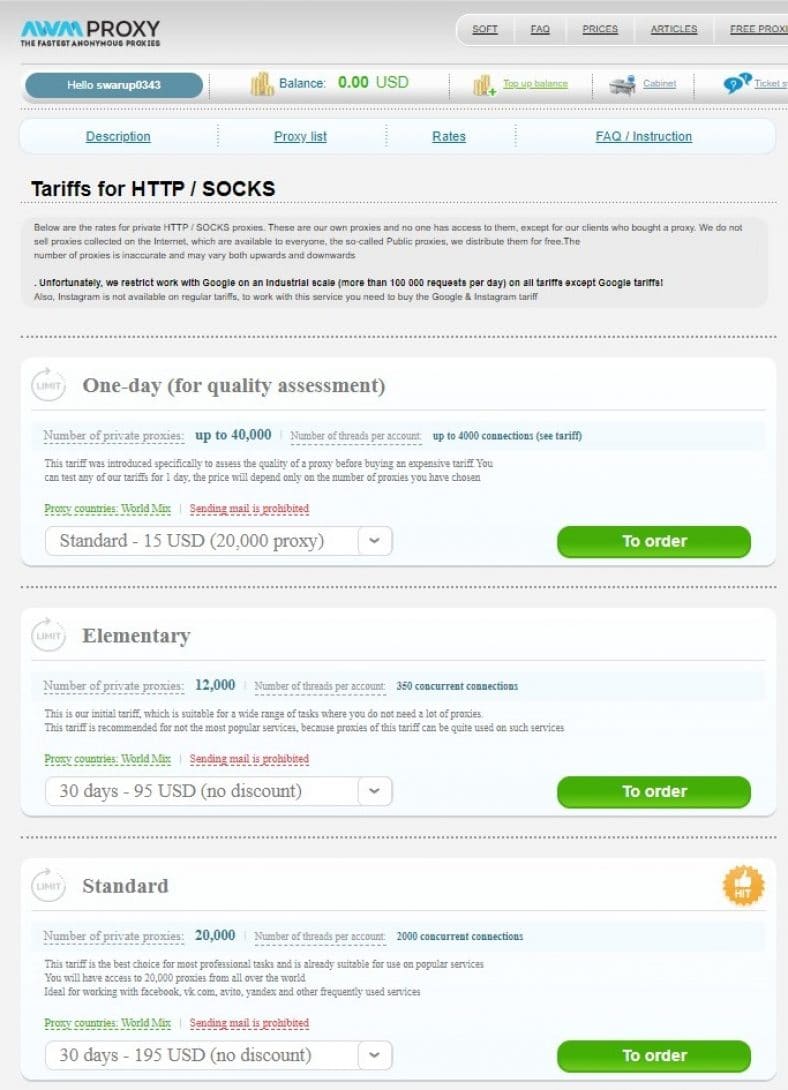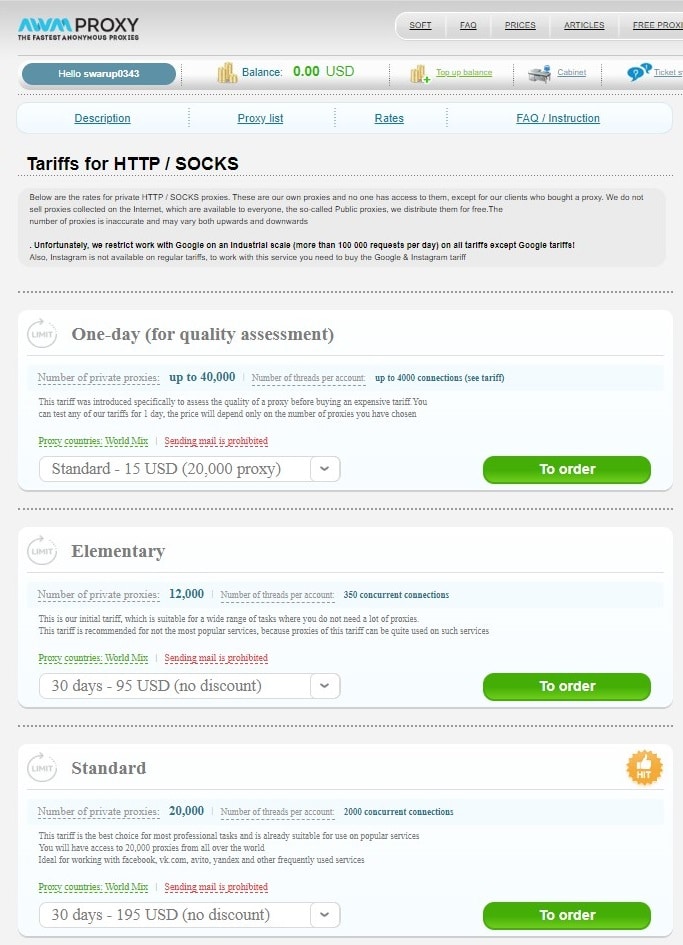 ---
The Awmproxy Solution
Awmproxy did not reveal on their website whether their proxies are datacenter proxies or residential proxies – they only mentioned that they are elite proxies. From our research and a look into the way they operate, we suspect their proxies to be residential proxies. Because they are residential proxies, they can be used for a good number of use cases. According to the information provided on the Awmproxy website, the Awmproxy's' proxies are perfect for social media management and automation, SEO, and web scraping in general.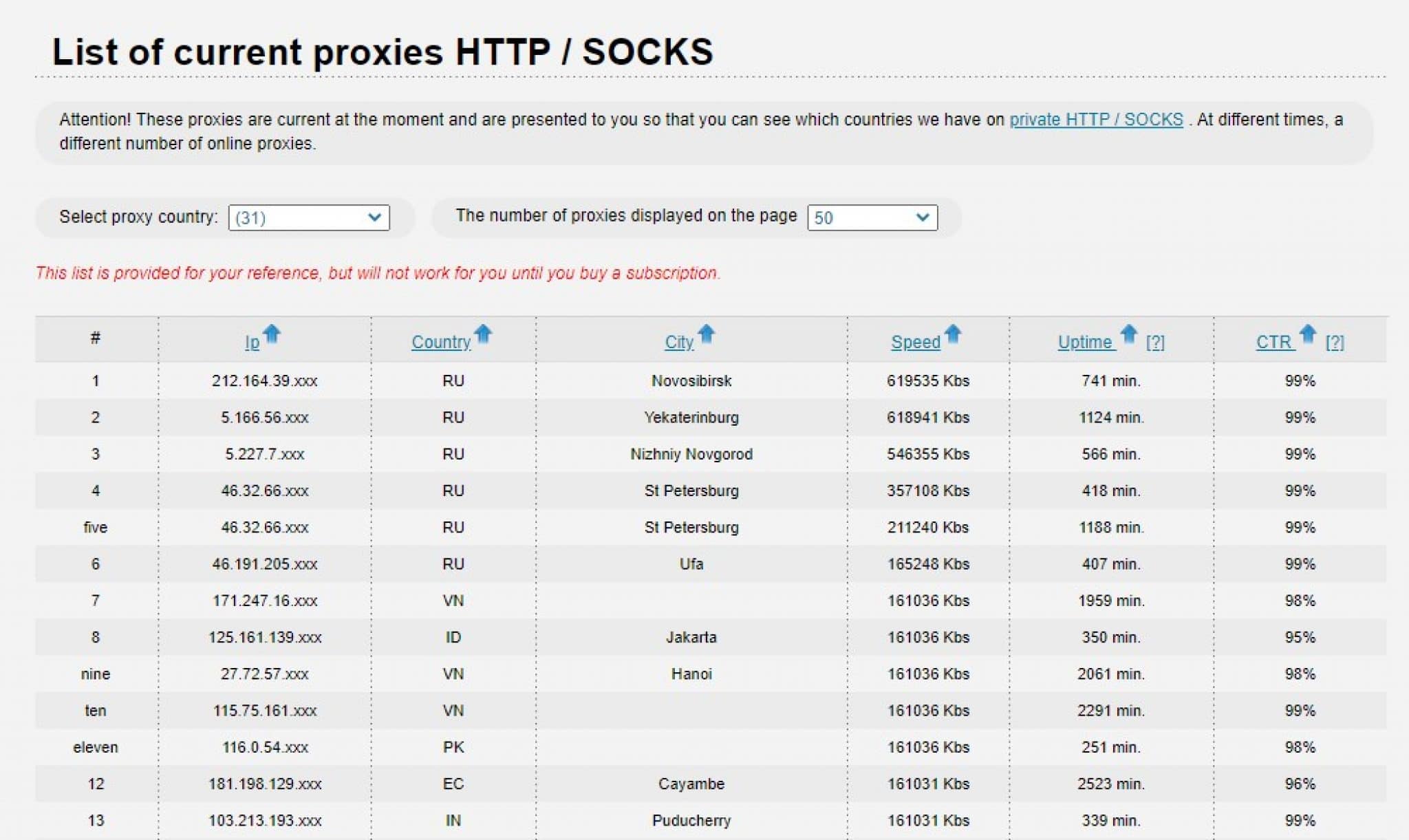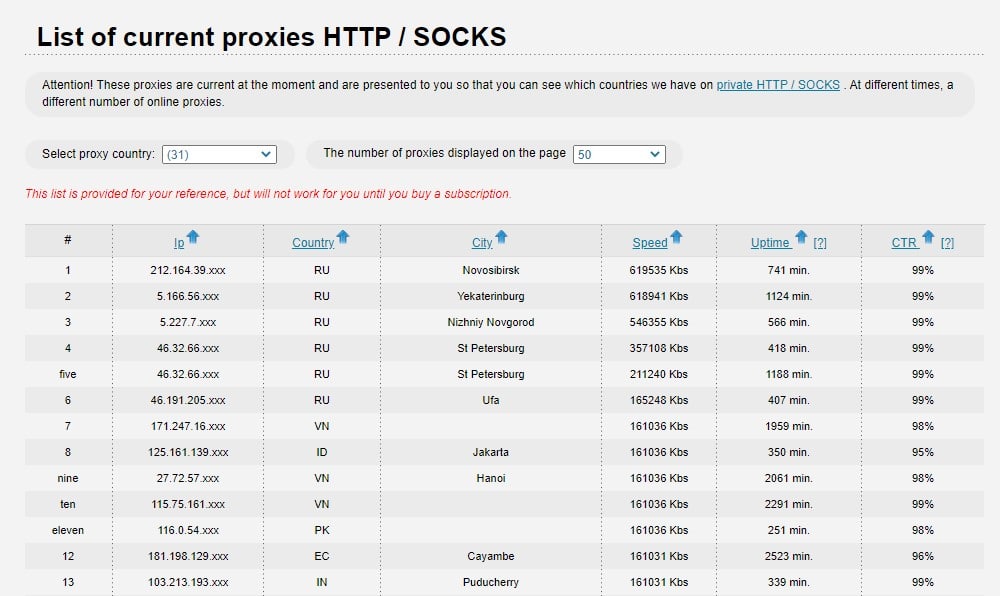 I tested their proxies on some sites to see if they are actually compatible, as they stated. The result I got was both good and bad. The good aspect is that they were not discovered as proxies. However, they were extremely slow that I had to retry multiple times for a page to load.

20% OFF
Get 20% Life-time discount: put promo code "privateproxyreviews" to check out!
---
back to menu ↑
How Awmproxy Works
Awmproxy is just like every other proxy provider – it routes client requests through its exclusive network in other to stripe out clients' IP addresses from their web requests and replace them with a different one not linked to them. However, Awmproxy seems to operate in a slightly different way when compared with other providers – especially the popular ones in the market. Awmproxy has a proxy pool it maintains. They are not the owners of the IPs they make use of, and as such, they cannot guarantee you if a particular IP will be available in the next minutes – this is why they do not sell individual proxies but a proxy bundle.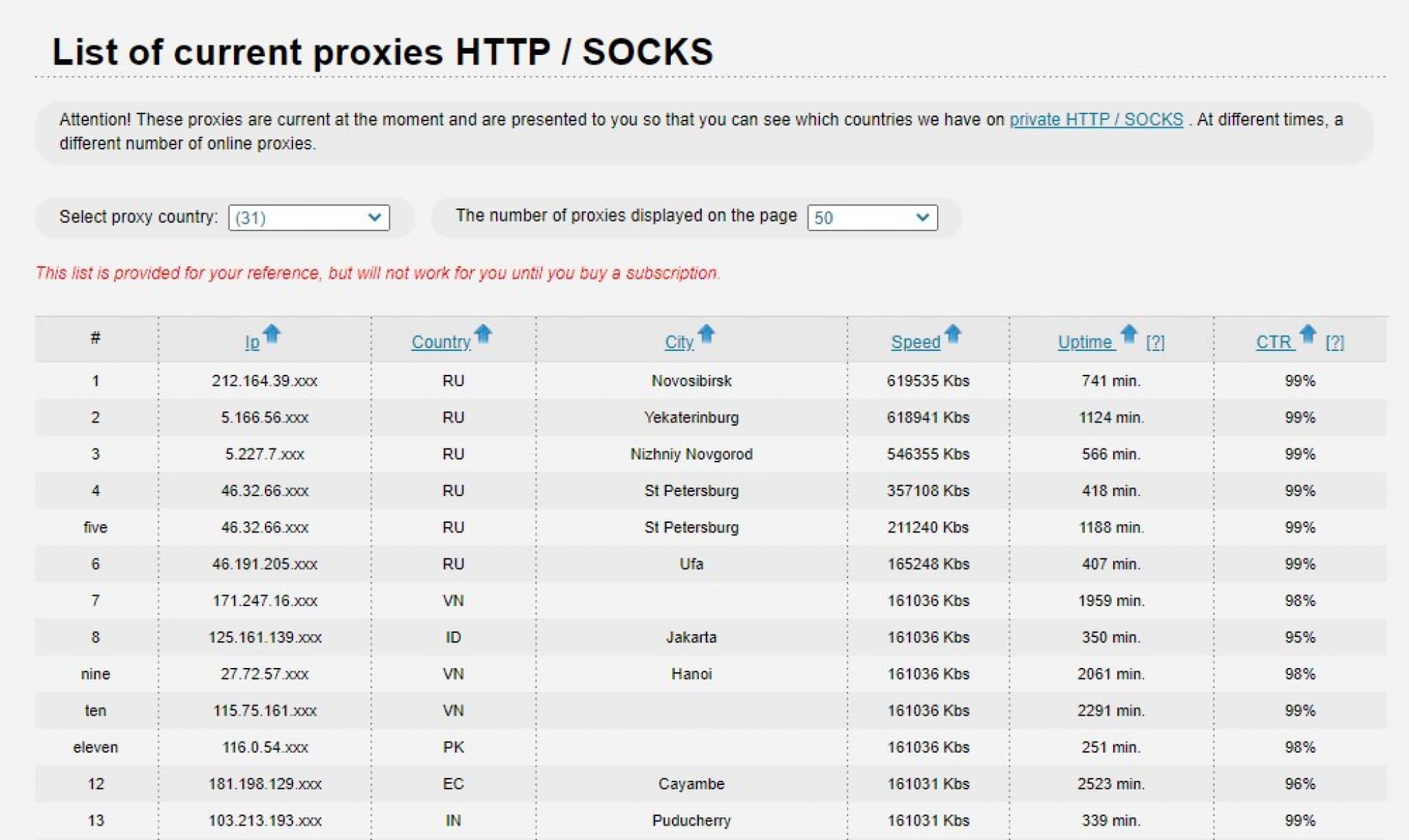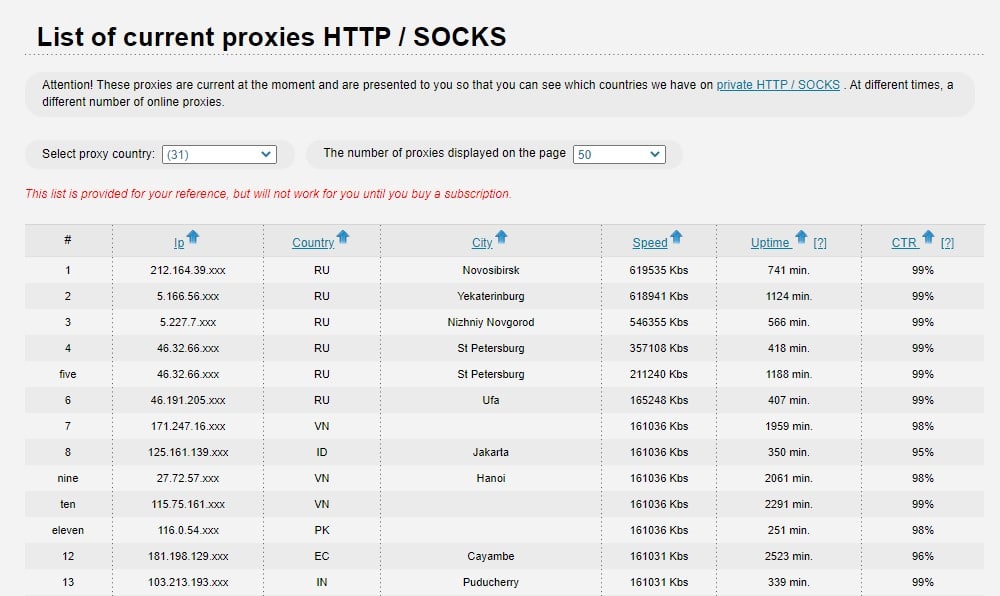 According to Awmproxy, they constantly refresh the bundle (proxy pool) sold to customers. For every 15 minutes, 3 percent of the IPs are recycled and changed with a new one. This happens because they do not have control over the devices they route clients' requests through – they can only use a device and its IP address if it is connected to the Internet. From the test pool, I was given, I can see changes in the IPs available to me anytime I log in. The fact that they do not have control over the devices ad IPs also gives an insight into why their network is slow.
While they do not sell individual proxies but a bundle, you have to use the proxies individually. With the list of proxies, you can create an IP rotation system to use them as rotating proxies. However, you are bound to face problems of network connection and drops as you won't know if a proxy is offline or not until you try using it. When using Awmproxy, web requests you send to websites go through at least 2 nodes before it gets to the website it was intended for. The first node is the Awmproxy server itself. From the Awmproxy server, it will be routed through the IP (and device) you configured as your proxy server.
---
back to menu ↑
Pricing & Features
As I stated earlier, pricing is the major reason why you will want to make use of proxies from Awmproxy. However, if you are looking for individual proxies, Awmproxy is not for you, you can buy individual proxies from MyPrivateProxy at a low and affordable price. Awmproxy comes in a bundle. They have 3 popular paid plans – basic, standard, and VIP. The smallest plan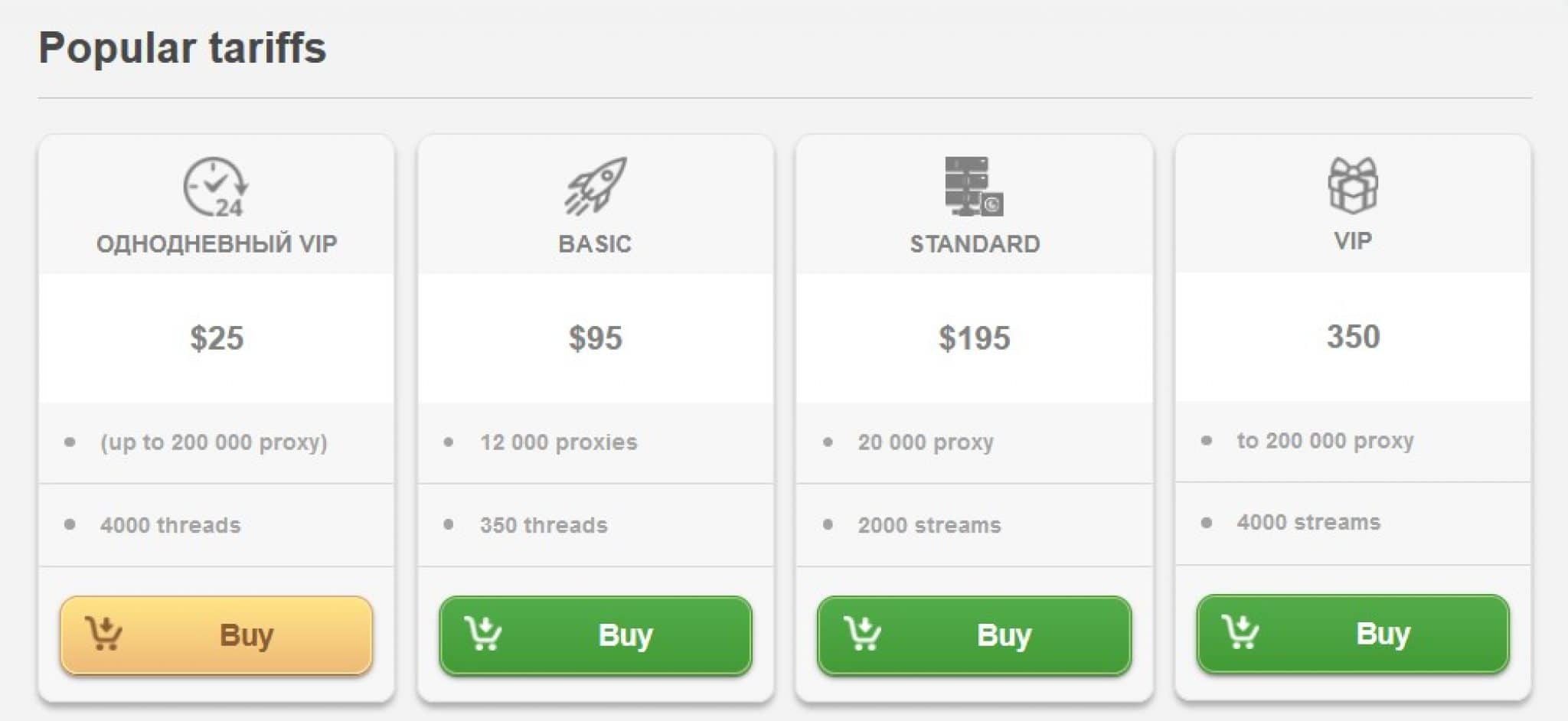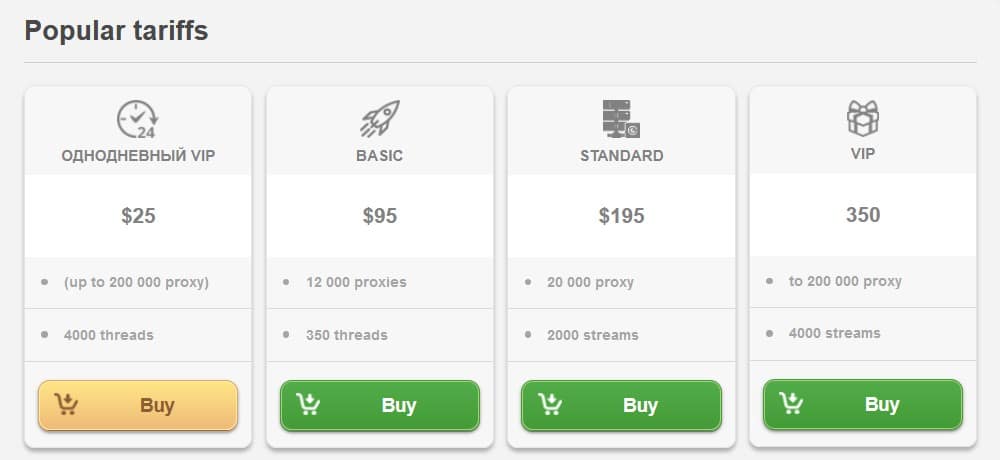 The basic plan is the smallest and comes with 12,000 proxies – it allows only 350 concurrent threads and is priced $95. Aside from these 3, they have a one-day free trial plan for quality assessment. It valued is $15 but given to first-time customers for free to ascertain the quality of their proxies before making a monetary commitment.


I will advise you to claim this one-day free trial before making a monetary commitment. This is because Awmproxy does not offer a refund or any warranty – all sales are final.
Features
Awmproxy, just like every other proxy provider in the market, has some features they front and will want their users to know of. Some of these features are listed below.
Awmproxy has excellent location coverage. Currently, Awmproxy has proxies in almost all countries in the world. They even have a dedicated page that contain the list of supported countries and the number of proxies available from each. Unfortunately, they do not have US proxies.
Their proxies are Elite proxies and operate in a stealth mode – they do not get detected as proxies.
They offer free proxies for those that can't afford to use them. These free proxies are public proxies and are scraped from the Internet. Their quality assessment plan is also one of their good features.
They do not provide you any form of warranty that their proxies will work for your use case, or if you enjoy the speed you desire – all they sell are proxies; what you do with them are up to you.
Awmproxy has an API with this API; you can programmatically access the proxy list available to you and filter it using parameters.
They regularly update the proxies they sell to you in a bid to remove bad proxies. According to the information on their website, 3 percent of the proxies sold to you will be exchanged every 15 minutes.
---
back to menu ↑
How to Use Awmproxy

Awmproxy proxies can be used the same way you make use of other proxies. All that is required is for you to pay for a subscription and configure it the way you configure proxies on your device or specific applications. As stated earlier, while the proxies are provided in a bundle, you have to use them individually. It is important I stress here that the real IP address assigned to your web traffic is different from IP: PORT pair you configure.

For developers, you can make use of their API to access your proxy list. From the above screenshot, you can see the URL for their API. For filtering the proxies returned, you have to make use of parameters – click on the API info button, as shown in the screenshot above to learn more about the parameters.

In terms of the authentication method supported, you might be disappointed to know that Awmproxy only has support for username/password authentication method. You can only authenticate the proxies sold to you using IP authentication by whitelisting the IP address of your device. While those using devices with static IPs will not find this to be a problem, those using devices that their IP addresses get changed more often will find it difficult using Awmproxy. Take, for instance, if you are using their proxies on a mobile device, you have to be logging into your dashboard every now and then to update your device IP.
---
back to menu ↑
Our Awmproxy Speed Test
Awmproxy, just like every other provider, claims their proxies are very fast. In fact, the byline of Awmproxy is actually "the fastest anonymous proxies." We were not carried away by their marketing gimmicks and had to subject their proxies to a proxy speed test to ascertain the truthfulness of their words. On this blog, we usually make use of the Speedtest.net tool for measuring the speed of proxies. Before testing out their proxies, we tested the Internet speed of our connection without a proxy.
Speed Test without using any Proxy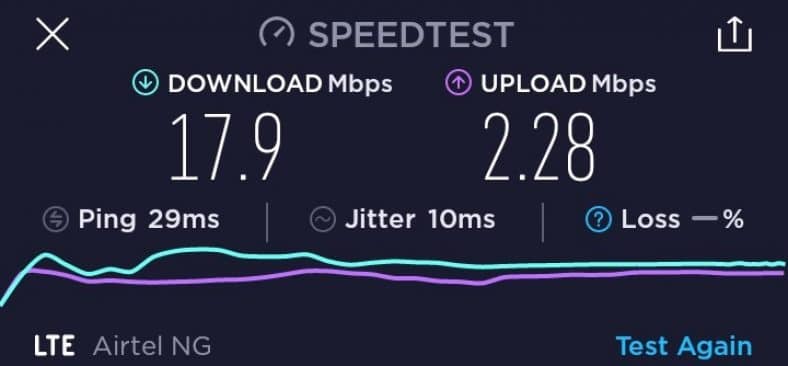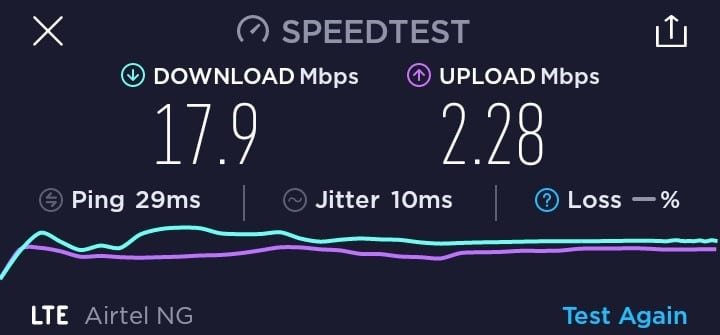 IPs: Without using any proxy
Ping: 29 ms
Download speed: 17.9 Mbps
Upload speed: 2.28 Mbps
Looking at the above, you can tell that the Internet speed for my current location is slow. However, we can still use it as a benchmark to see if Awmproxy's proxies are as fast as they claim. To test their proxies, I set up to configure the first proxy, and it turns out to be offline. This continued until I was able to get one that works. However, it was extremely slow that the Speedtest.net website couldn't load. Below was the error message I got while using Chrome.
---
Speed Test with using Proxies
Well, I didn't give up. I logged into my dashboard and picked up one of the fastest by clicking the "show fast proxies only" link. While this one I picked was able to open up Google and a few other sites, including the Speedtest.net website, it was still very slow. Long story cut short; the speed was so slow that the speed test wouldn't complete. The Speedtest.net tool returned the below error after multiple trials.
At this point, I had to give up on Awmproxy as far as providing fast proxies is concerned. I know one will argue that my Internet speed was already slow. But with the same Internet speed, I was able to use proxies from other providers without experiencing this.
---
Our Geolocation and ISP Test
Just like I was frustrated during the speed test, I was also frustrated when trying to put their proxies into our geolocation and ISP test. I also had to give up due to the slow speed their proxies were providing. For this reason, I won't be able to provide you the regular geolocation and ISP test table data as provided in other reviews.
---
back to menu ↑
Our verdict
If you check their official review thread on Blackhatworld, you will see some people claiming that their proxies work. On the other hand, you will see others that claim the proxies are not functioning. While Awmproxy links to that same thread on their website, the thread had been abandoned a long time ago. In fact, there is a notice that stated that "requesting misleading reviews in exchange for a trial review copy." This shows that Awmproxy cannot be trusted.


If you consider the trust issues, lack of no refund and warranty, and the disappointing result we got from our speed test, we would be doing our readers a disservice to use their proxies. For this reason, Awmproxy is not on our recommended proxy providers list.