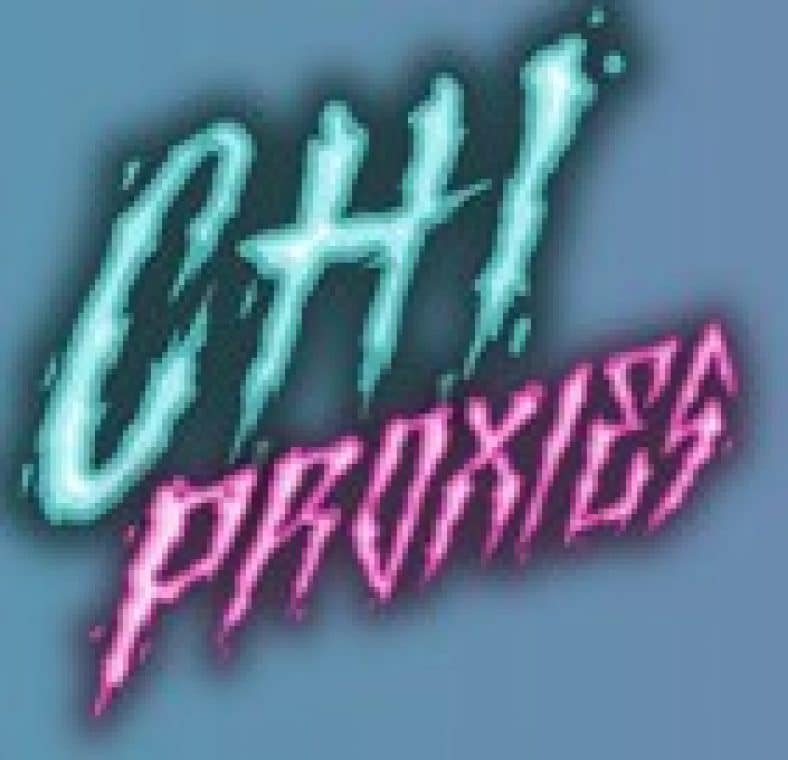 Chi Proxies claim to have the only proxies you need for copping limited-edition sneakers and other limited-edition products. The amount of information provided about this provider is scanty online. Keep reading our review to discover what we think about Chi Proxies.
A Proxy Provider for the Sneaker Copping Industry
Discord support group for providing site monitoring details
Easy to set up and use
Offers both datacenter and residential proxies
---
Chi Proxies is a proxy provider that offers proxies for sneaker copping. If you have tried copping before, you will know that speed is very important, and the choice of proxies you make can either make you succeed or lose. Chi Proxies was established to cater to the special needs of sneaker coppers. Chi Proxies has been around since 2017, and according to the information available on the Chi Proxies website, it has served over 10K customers. For a niched provider, this is commendable. But should you buy proxies from them?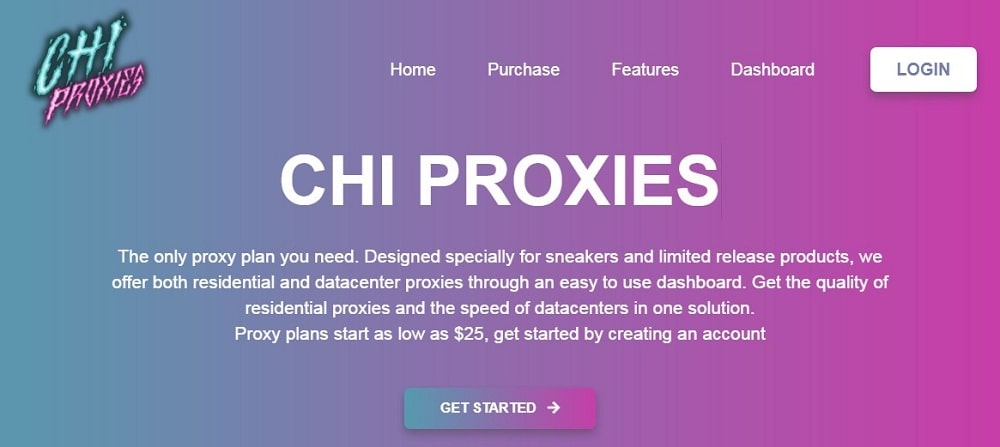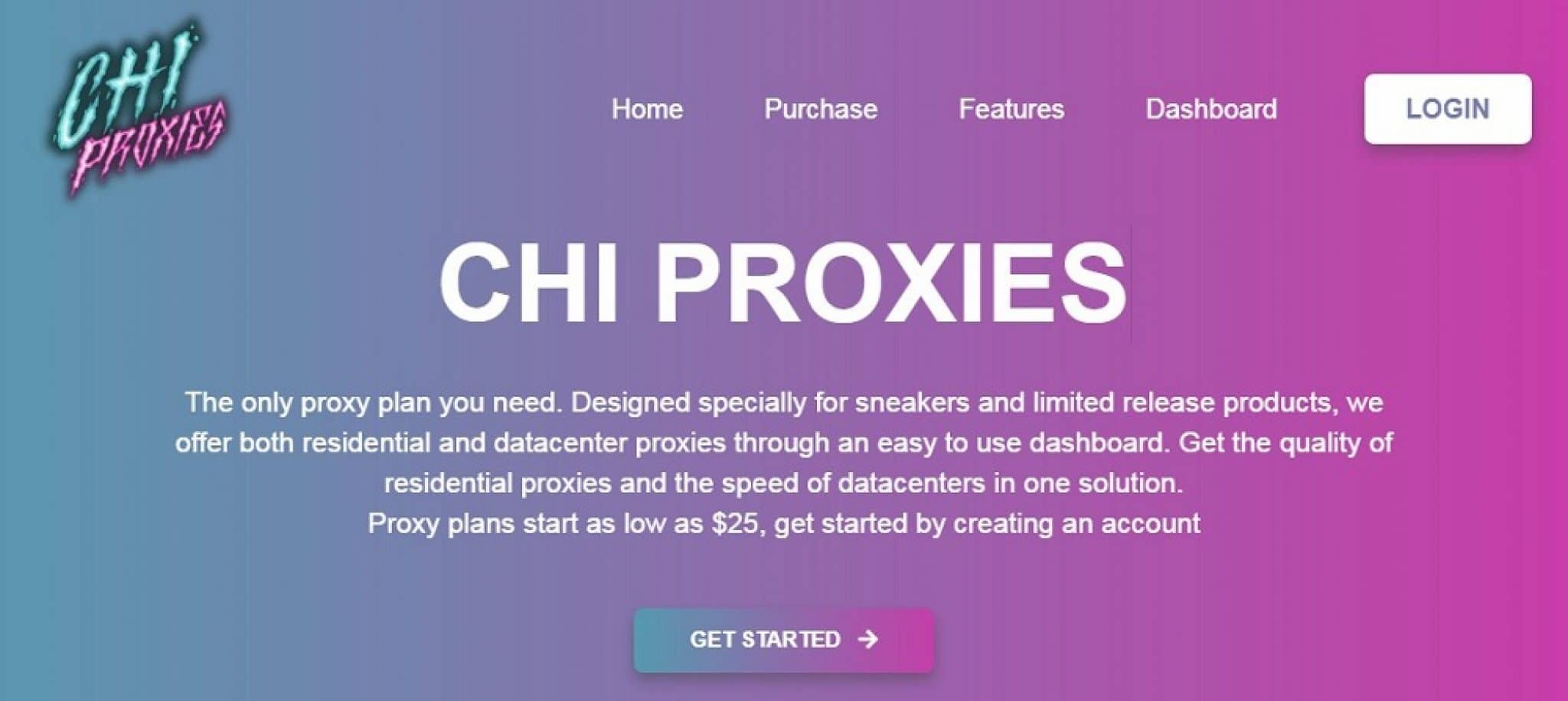 It turns out that there's a lot that comes into what makes a provider good or bad. While Chi Proxies works, it has downsides too. We know this because we have done our research about them. Stay long enough on this page to discover all you need to know about Chi Proxies in other to make a buying decision.
Is Chi Proxies worth it? That's what we'll discuss in this review.


15% OFF
Get 15% Discount: put promo code "PRIVATEPROXYREVIEWS" to check out!
---
---
Proxy Plans and Pricing
Chi Proxies has support for 3 categories of proxies – residential proxy plans, standard datacenter proxy plans, and premium datacenter proxy plans. Each of these has separate pricing and differs by availability and bandwidth you can consume. Let take a look at each of these below.
Residential Proxy Plans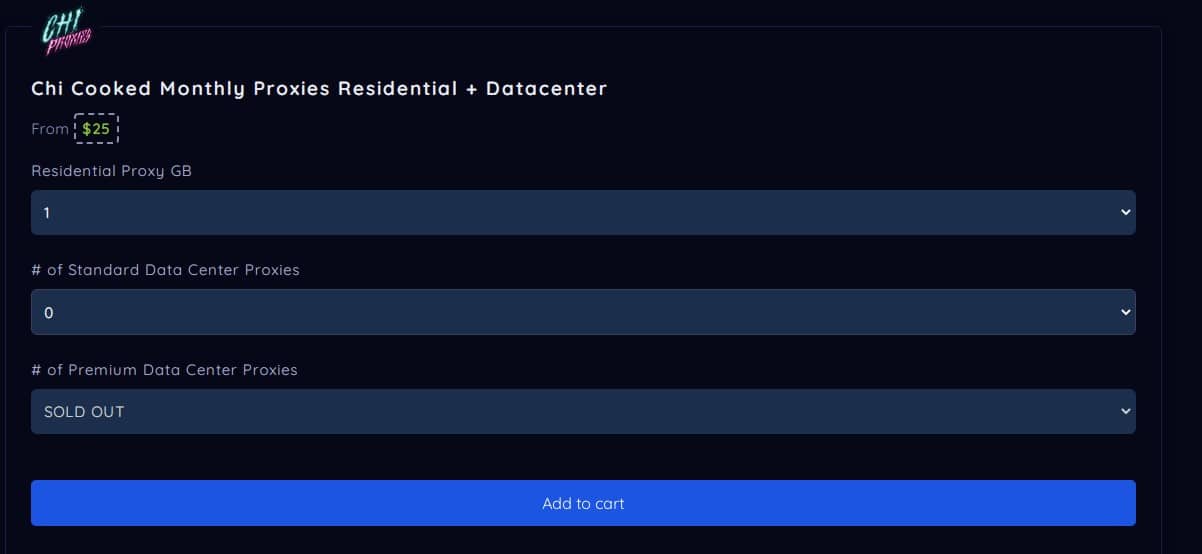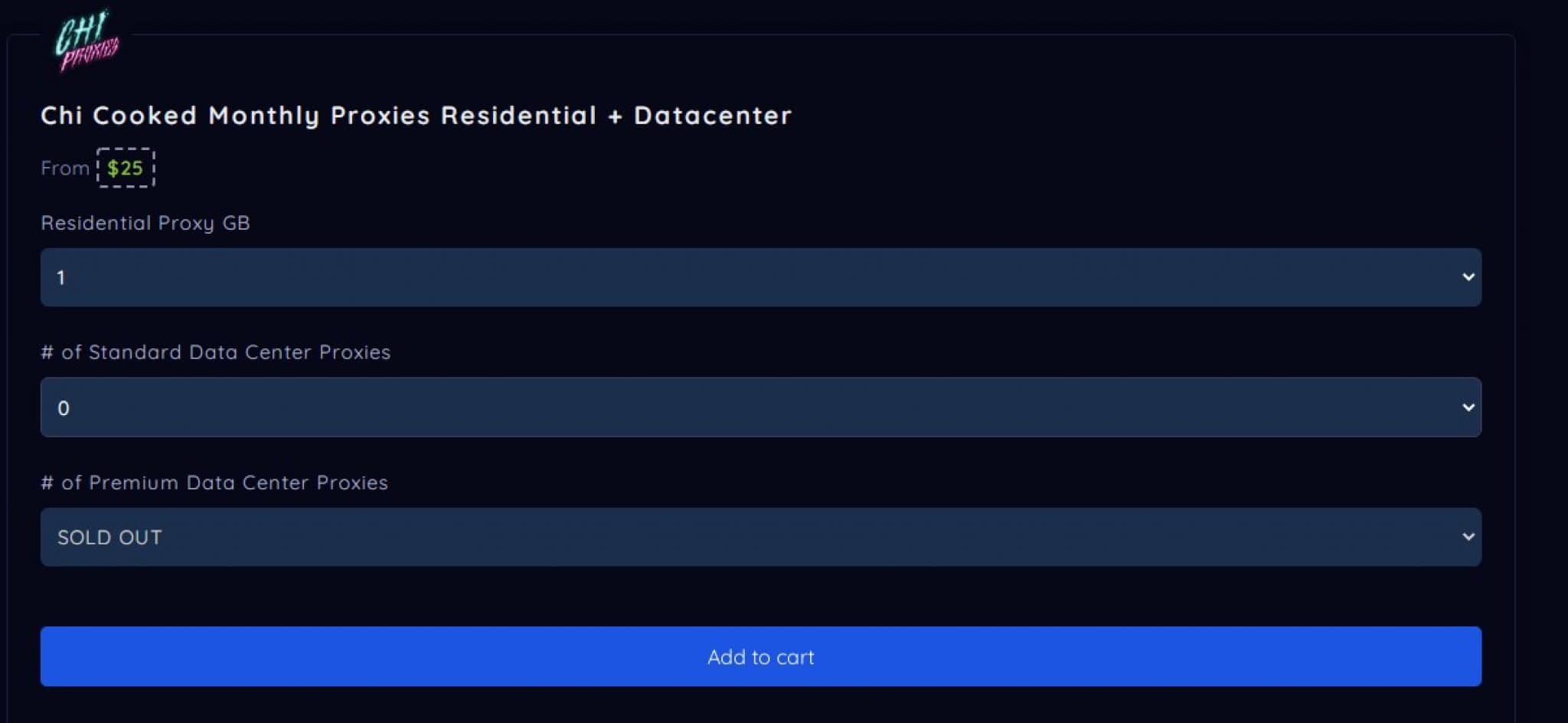 The Chi Residential Proxy Plans provide users access to a residential proxy pool. You can use as many proxies/IPs as you wish. The only limitation that exists is that pricing is by bandwidth, and if you consume the amount of bandwidth allocated to you, your connection will be cut off before the validity period expires. Chi residential proxies are expensive. The price per GB is $25. If you are buying 5GB, you will have to pay $125. These are guaranteed to work on Adidas, Nike, Footsites, Supreme, and Shopify
Standard Datacenter Plans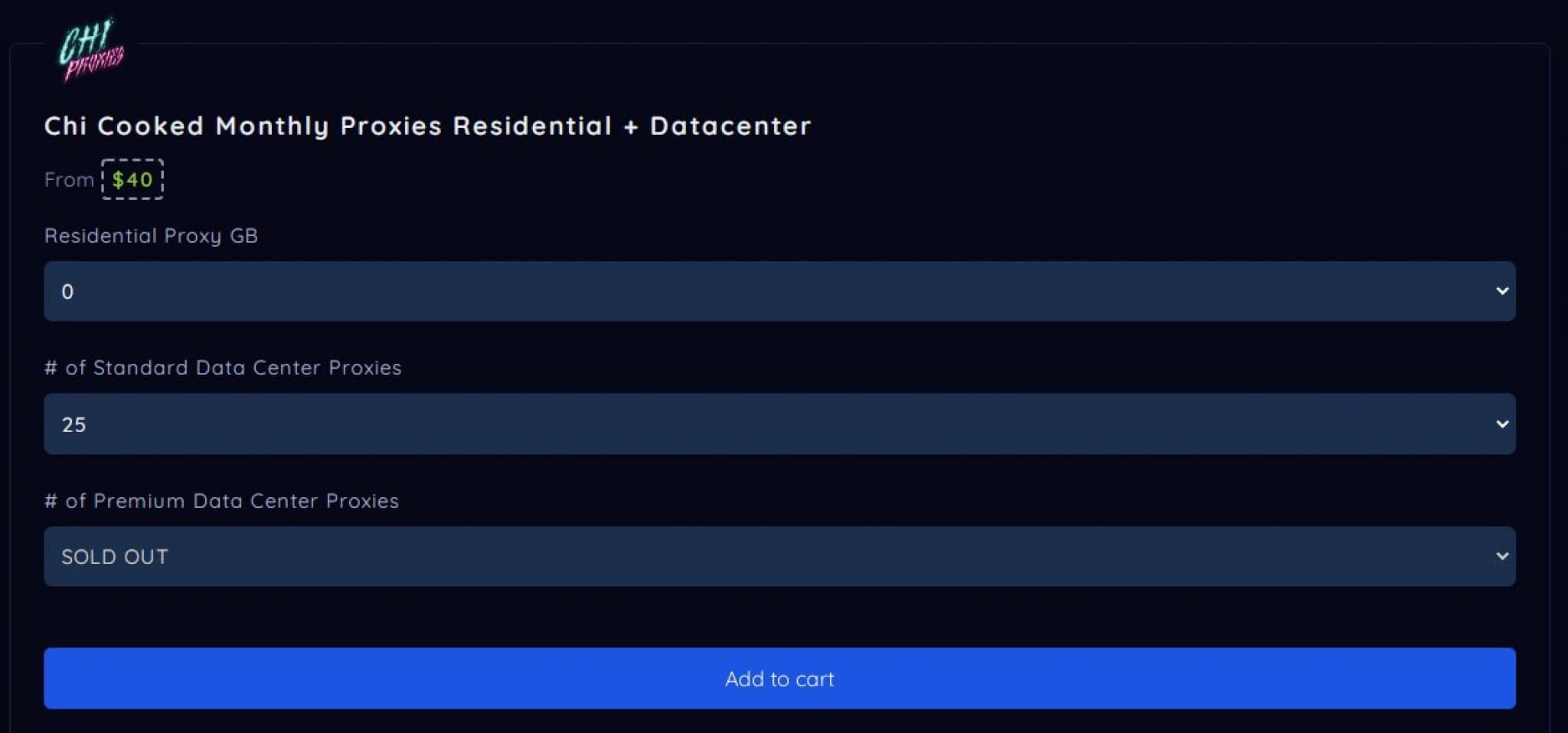 Datacenter proxies are cheaper than residential proxies. They are also fast and allow users to enjoy unlimited bandwidth usage. Pricing for this starts at $40 for 25 proxies – 100 standard proxies go for $140. While these proxies work on Nike, Supreme, Shopify (non-bot protection), Yeezy Supply, and at times footsites, you need to know that they can easily be detected and blocked even on the supported sites.
Premium Datacenter Plans



These proxies are ISP proxies hosted in the North Virginia data center so that the ISP proxies will have datacenter proxies like speed. These do not easily get detected and blocked like the standard datacenter plans. However, they are not readily available as they are almost always sold out. This works with most sneaker sites and allows users to enjoy unlimited bandwidth usage.


20% OFF
Get 20% Life-time discount: put promo code "privateproxyreviews" to check out!
---
back to menu ↑
Customer Service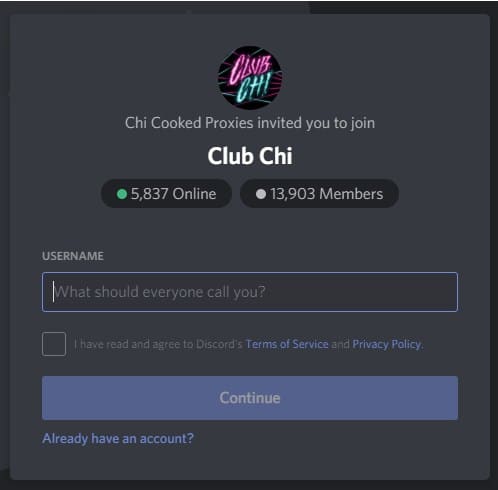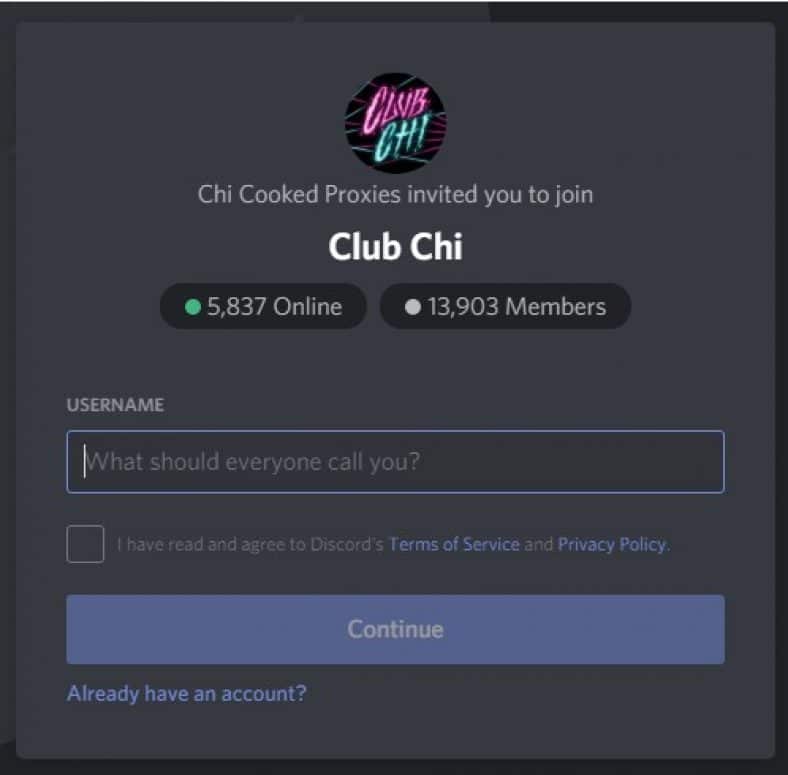 I must confess, Chi Proxies has issues in terms of customer support. Let forget Twitter for a second; the only channel you can use to talk to them is Discord. They even stated on their website that all proxy support is provided on Discord. This is inconvenient for some users that do not even have a Discord account or do not want to create one for their own personal reasons. Chi Proxies should have provided support for email support – no one is even asking them for live chat support – yet.
---
back to menu ↑
Location Supported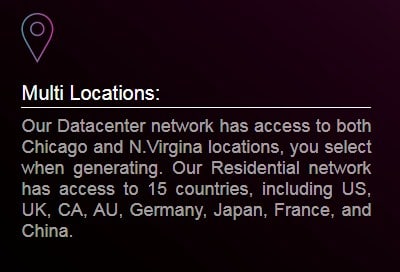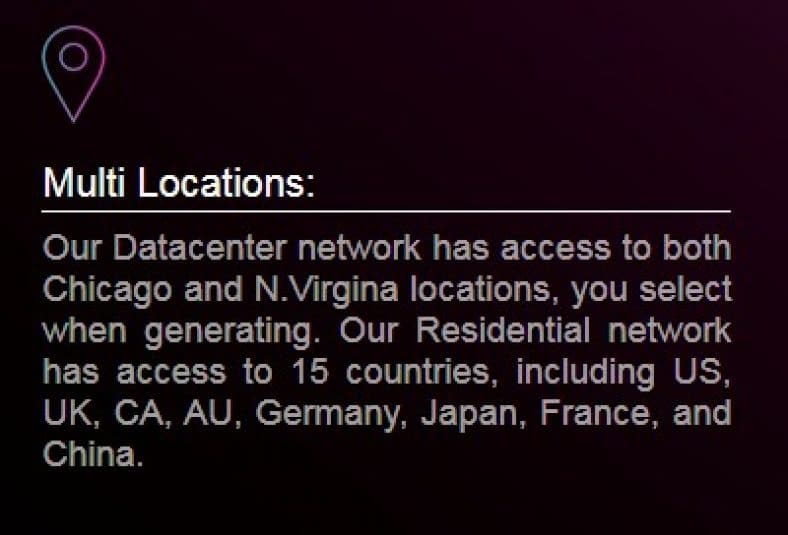 As a sneaker copping proxy provider, Chi Proxies has carefully selected its location to be optimized for sneaker copping. For their datacenter proxies, they have got data centers in Chicago and North Virginia,and you will have to select a location of choice while making a purchase. For their residential proxies, they have got support for 15 countries. Some of the countries supported include the US, UK, CA, AU, Germany, Japan, France, and China.
---
back to menu ↑
Authentication
In the proxy market, there are two methods of authentication used – username/password authentication and IP authentication. Username and password authentication is the most popular method of authentication in the market, and that's the only one supported by Chi Proxies. Chi Proxies does not have support for IP authentication or whitelisting, and as such, you can only use a username and password for authentication.
---
back to menu ↑
Our verdict
What do we think about Chi Proxies? Should you buy from them or not? If we are to be open and honest with you, we do not recommend Chi Proxies, especially their datacenter proxies. This is because their standard datacenter proxies are easily detected and blocked – these are the ones that are always available. However, the more effective premium datacenter proxies are almost always sold out, and "you will have to wait for restocking."The customer support is also not easy to use, and residential proxies are expensive.
Worth to Try with Datacenter, Residential, and Mobile Proxies
Add your review