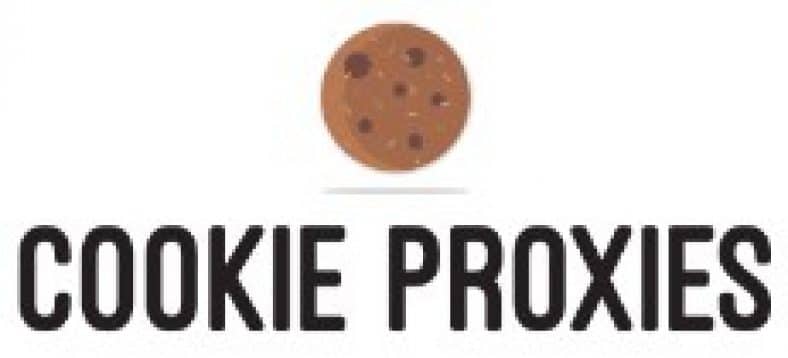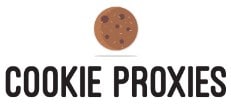 Cookie Proxies is one of the proxy providers that cater to the sneaker copping industry. There's a lot of hype around it, and we want to clear the air, so you know if it is the best for you.
A Provider with US Datacenter Proxies and UK Residential Proxies
Availability of daily, weekly, and monthly datacenter proxies
Location is carefully chosen for maximum performance
Residential proxies cater to only UK/EU sites
---
Cookie Proxies provide proxies for sneaker copping. The sneaker copping industry have special requirements in terms of network speed, optimal proxy server location, and anti-proxy detection. And Cookie Proxies was developed and engineered to solve these problems. This provider offers both datacenter proxies as well as residential proxies. They also offer Captcha proxies. Their proxies have been engineered to work with many sneaker sites. Unfortunately, they fail to work on some sites, no guarantee is provided, and they do not offer either a free trial plan or refund.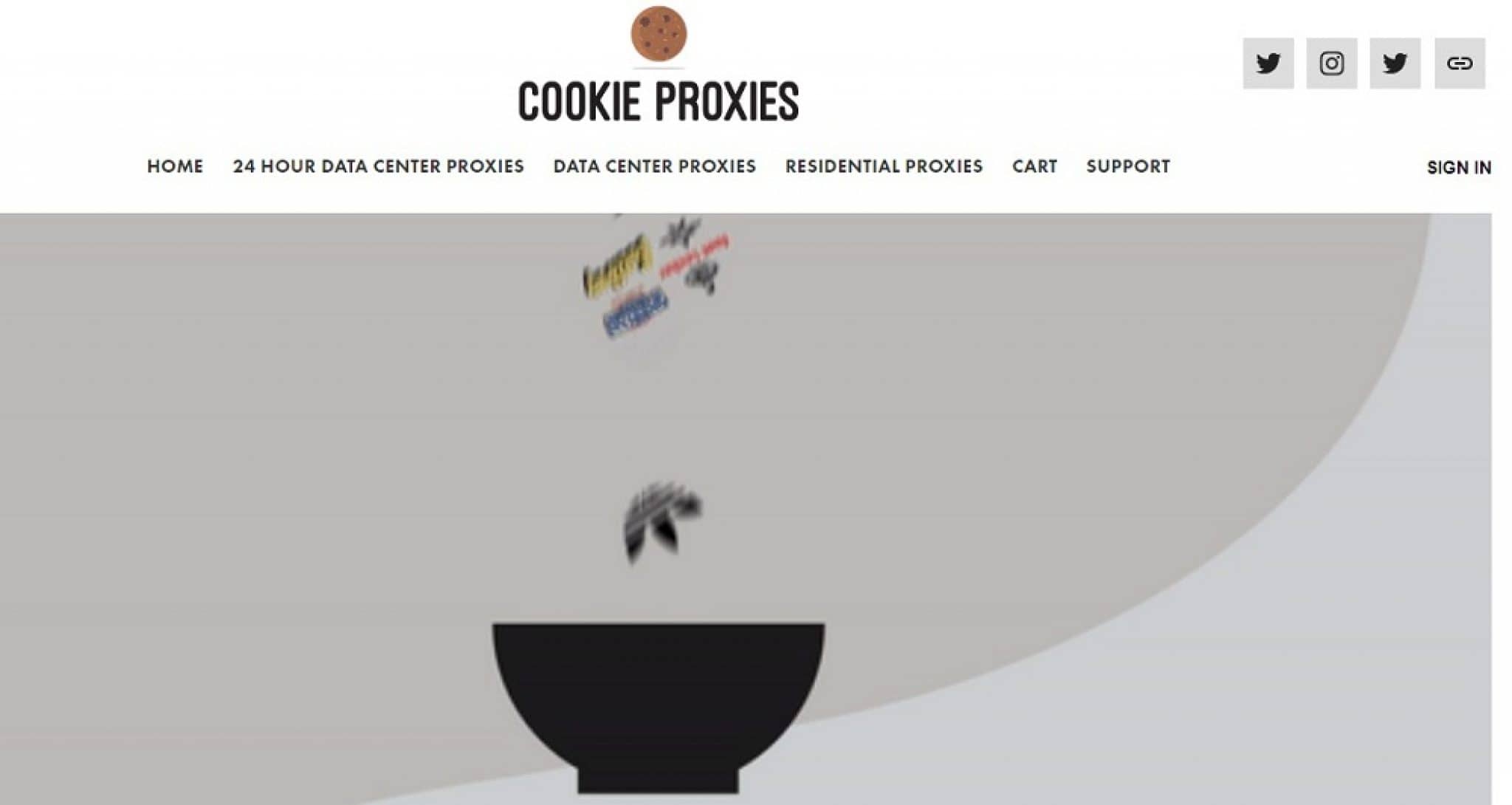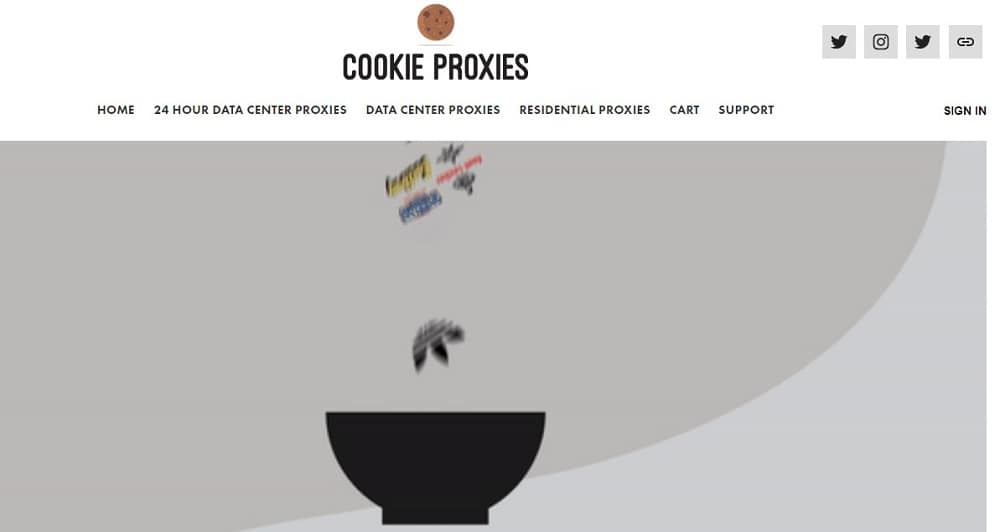 One thing you need to know about Cookie Proxies is that the number of proxies they have is highly limited, and as such, their proxies are not always available for sale. If the proxies are available, you can get instant delivery. But if the proxies are not, then you will have to wait for restocking.
Is Cookie Proxies worth it? That's what we'll discuss in this review.

15% OFF
Get 15% Discount: put promo code "PRIVATEPROXYREVIEWS" to check out!
---
---
Proxy Plans and Pricing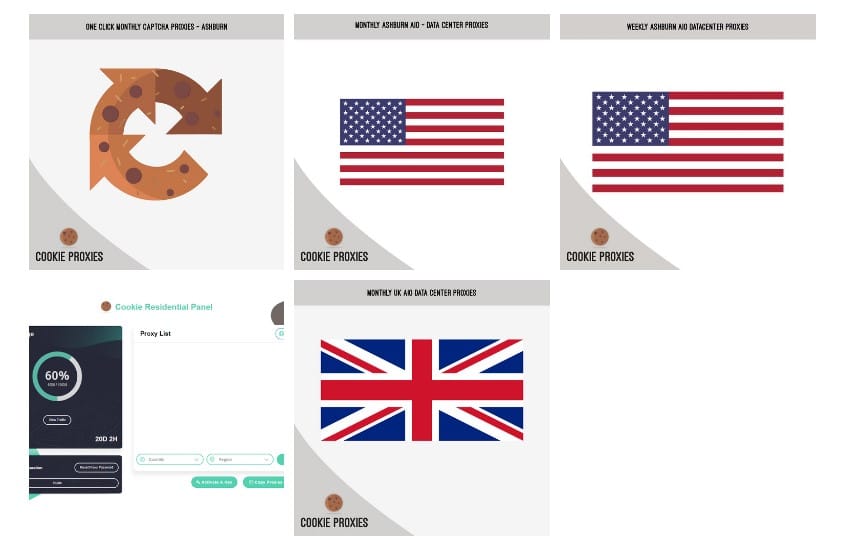 As stated above, Cookie Proxies has support for datacenter proxies, UK residential proxies, and Captcha proxies. Each of these hasa separate pricing and validity period. But on a general note, they can be said to be expensive, especially if you do not make use of the discount codes provided. Using the discount code could give you a discount of about 25 percent.
Datacenter Dedicated Proxies
Cookie Proxies datacenter proxies are dedicated proxies you won't have to share with anybody. They have 3 validity periodsfor their DC proxies – daily (24 hours), weekly, and monthly.

| Validity Period | Number of Proxies | Cost |
| --- | --- | --- |
| 24 hours | 25 | $25 |
| 7 days | 25 | $40 |
| 1 month | 25 | $72.50 |

Note: discounts are available, and there are plans with more numbers of proxies – 50 proxies and 100 proxies.
UK Residential Proxies
Their UK residential proxies come with capped bandwidth. For these proxies, the validity period is 60 days (2 months),but if you exhaust the bandwidth allocated to you, then it expires even before the validity period. The price of 1GB is $32, and the price of 10GB is $260. However, if you make use of the discount codes, the price will be $16 for 1GB and $130 for 10GB.
Captcha Proxies
Their One-click Captcha solving proxies are meant for solving Captcha. These proxies have a flat price of $2 per proxy but using the discount code, the price per proxy drops to $1.20. In this category, they have plans for 5, 10, 25, 50, and 100 proxies.

20% OFF
Get 20% Life-time discount: put promo code "privateproxyreviews" to check out!
---
back to menu ↑
Customer Service
If you have issues you need to resolve, you can contact the Cookie Proxies support team via email, on Discord, and on Twitter. To send them an email, you can use the contact page and provide an email to you have access. The Cookie Proxies Discord group is here. They have Frequent Asked Questions and Answers channel on Discord that takes care of many questions you might have in mind. The major issue I have with their support team is that they will make it known to you that the products are digital products and nonrefundable.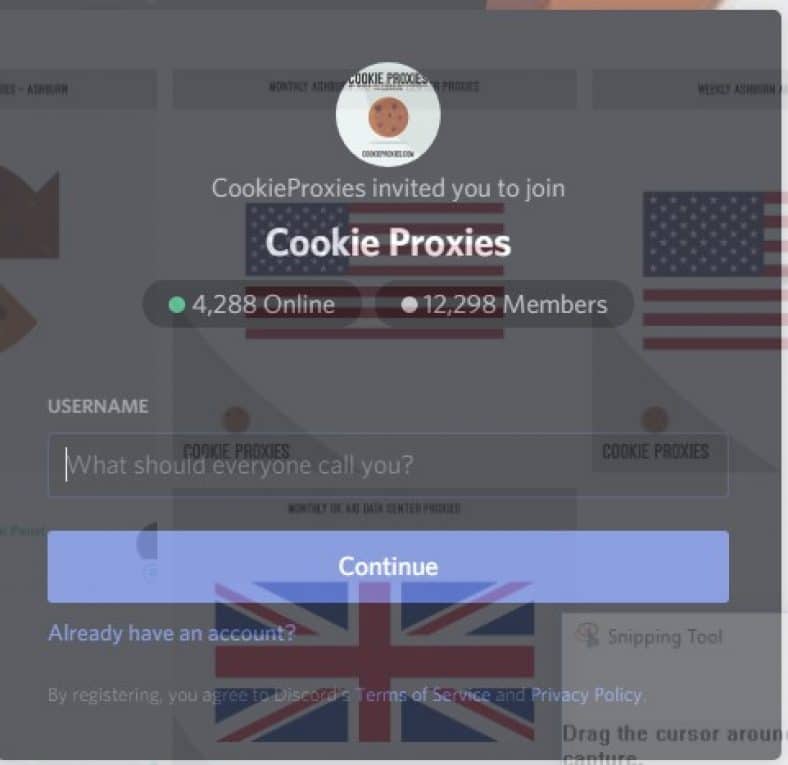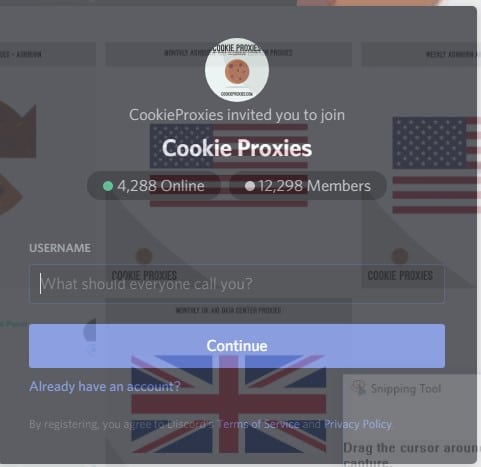 This means that if you are thinking of contacting them for a refund or replacement, you might as well don't waste your precious time – your request won't be granted.
---
back to menu ↑
Location Supported
In terms of location support, Cookie Proxies can be said to be limited and streamlined. For their datacenter proxies, they have datacenters in Ashburn, USA, and in the UK. Their Captcha proxies are also in Ashburn. For their residential proxies, only UK is supported.
---
back to menu ↑
Authentication
Cookie Proxies is a paid service with all of their proxies requiring authentication. There are basically two types of authentication in the proxy market – username/password authentication and IP authentication. For Cookie Proxies, only username and password authentication is supported, and you will be provided with these. If you are looking forward to making use of IP authentication, then Cookie Proxies is not for you.
---
back to menu ↑
Our verdict
If you have gone through the brief review above, take a look at their website then you will be in the situation we are. We are confused and can't say if they are a provider we should recommend. This is because while their proxies might work for some sneaker sites, they do not work for others and even stated that they do not provide any form of guarantee. To make matters worse, there is no free plan for testing, and they do not offer refunds. For these reasons, we do not recommend them.