Hydraproxy is one of the few proxy providers in the market granular control, no minimum monetary requirement, and a large proxy pool of residential and mobile IP addresses to use with no additional hidden charges. This provider's pricing is based on bandwidth, but you find it to be more pocket-friendly as a small marketer.
Affordable Residential And 4G Mobile Proxies
Large IP pool with 7 million IP addresses
Many locations supported across the globe
Both sticky and rotating IP ports supported
Granular control provided
Free anti-browser fingerprinting application
Offer daily, 3-day, and 7-days plans, which not many providers have
Affordable pricing with no minimum requirement and no additional charges
---
The Hydraproxy service is a reliable proxy service with instant performance, and you are sure the proxies that will be sold to you are high anonymous proxies that are undetectable and keep your real IP address concealed from the Internet. This provider has proxies in the mobile and residential proxy categories, but this review article will focus more on their residential proxies.
Just like most providers in the market, this service does not own the IP addresses they use; however, this is not a problem as they deliver on their promise of speed, reliability, security, and affordability.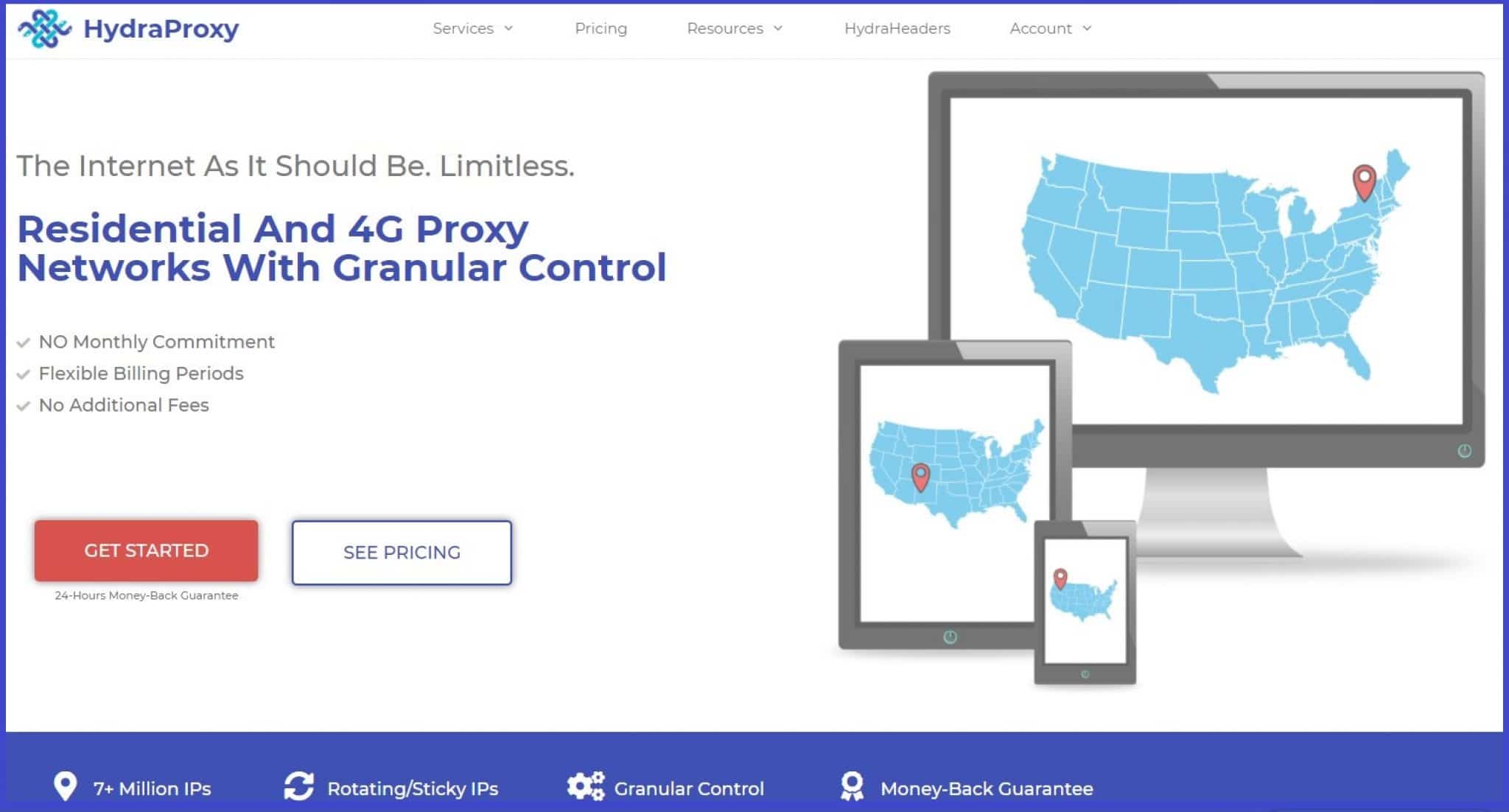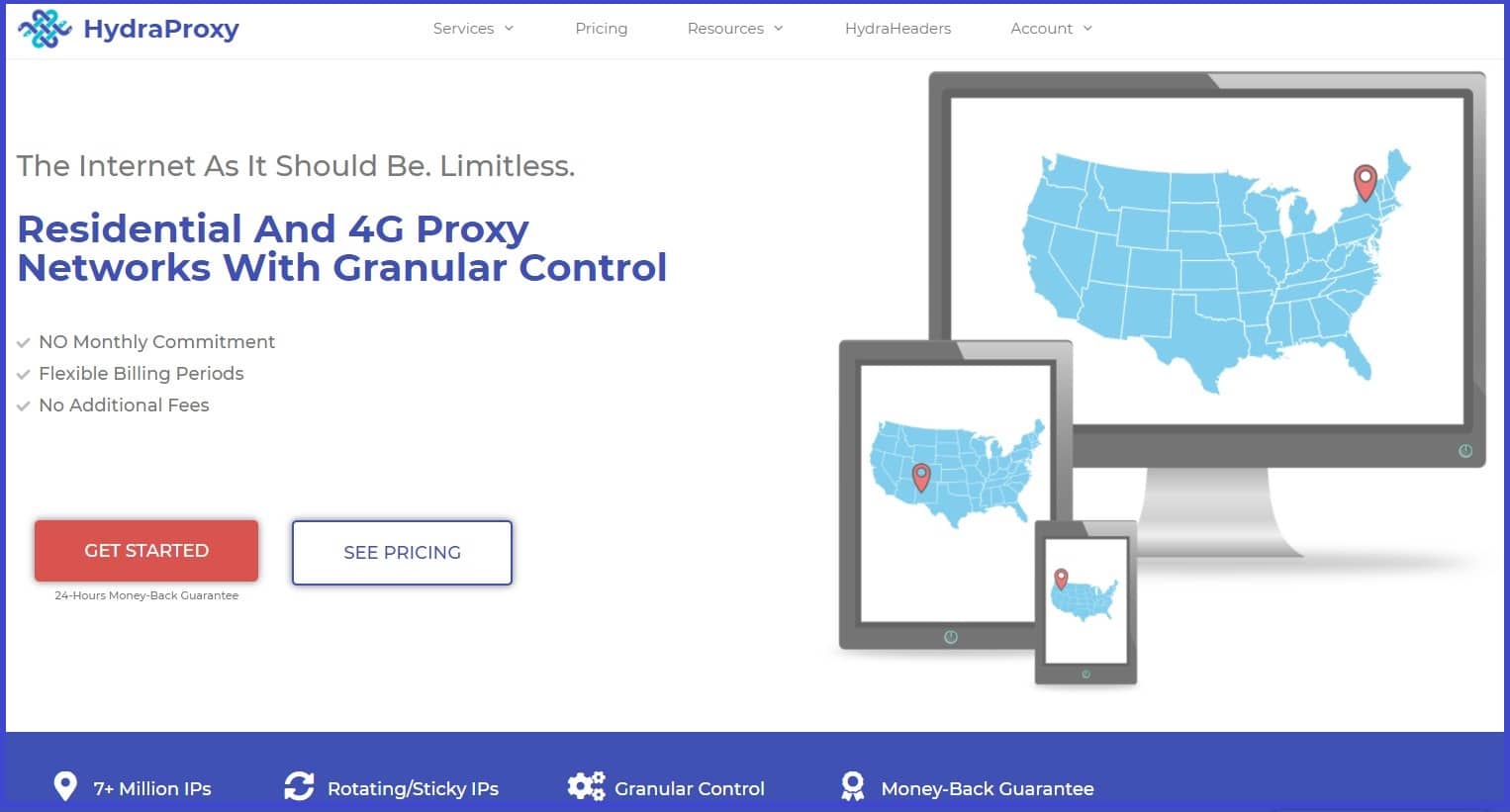 One thing you will come to like about this proxy service is its ease of usage. the user dashboard is quite easy to use, and on top of that, they provide an application known as HydaHeader, which makes it possible to manage multiple accounts on the same platform by preventing browser fingerprinting.
Unlike other providers that have an unfavorable minimum monetary requirement, you can buy as small as 1GB at a low price from Hydraproxy.
They have got good location coverage and high performance. Considering the fact that they got both sticky IPs and rotating proxies, you can use them for a good number of tasks.
Is hydraproxy worth it? That's what we'll discuss in this review.
---
---
The Hydraproxy Solution
The Hydraproxy is not a specialized proxy provider. That is, you can use their proxies for a good number of proxy use cases. Some of these are discussed below.
Web Scraping
Hydraproxy residential proxy is perfect for web scraping, web crawling, and anything in-between such as SEO, price monitoring, price aggregation, and market research.
They have got high rotating proxies that change IP after every request, which means that you will not hit request limits that will lead to IPs. Interestingly, they have got over 7 million IPs from over 100 countries across the globe. With this, you can access geofenced web data.
Account Management
Rotating proxies are not good for account management as the frequent change of IP address would trigger the anti-spam system of any account-based platform that requires login. To meet this kind of demand, HydraProxy has sticky IPs that you can use for that.
Brand Protection
Sometimes, you would need proxies just for surfing the Internet because you want to keep your IP address or that of your company hidden from other users on the Internet. This is because your IP address can be used to track your activities. In other to avoid tracking, you can use proxies from Hydraproxy to spoof your real IP address and access the Internet anonymously.
---
back to menu ↑
How Hydraproxy Work
While you can make use of their service without knowing how they work, you will find it helpful to know the working mechanism of any proxy service you plan to use. in the case of Hydraproxy, the working mechanism is not different from that of other residential proxy services.
Hydraproxy does not own the over 7 million IP addresses they have in their network. These IPs are sourced from Peer-to-Peer (P2P) networks where users in the network provide their Internet connection and IP to be used by the service in exchange for a service.
If you have their proxy configured, your web requests do not go to the websites you send them to. They are first routed through the Hydraproxy, which then chooses an available IP from the IP pool and routes the request through.
In the process, your IP address attached to the request will be replaced with the IP address to which your request is routed through. By doing this, the web service cannot link you with the requests, and thus, you are dissociated from it.
---
back to menu ↑
Pricing and Features
If you are on a tight budget, you will agree with me that the pricing of a proxy service is an important factor. Well, if you will not use Hydraproxy, it should be for another reason and not because of pricing. This is because it is one of the cheapest 4G mobile proxy services in the market, provides 4G Mobile proxies without monthly commitments, Support All US States,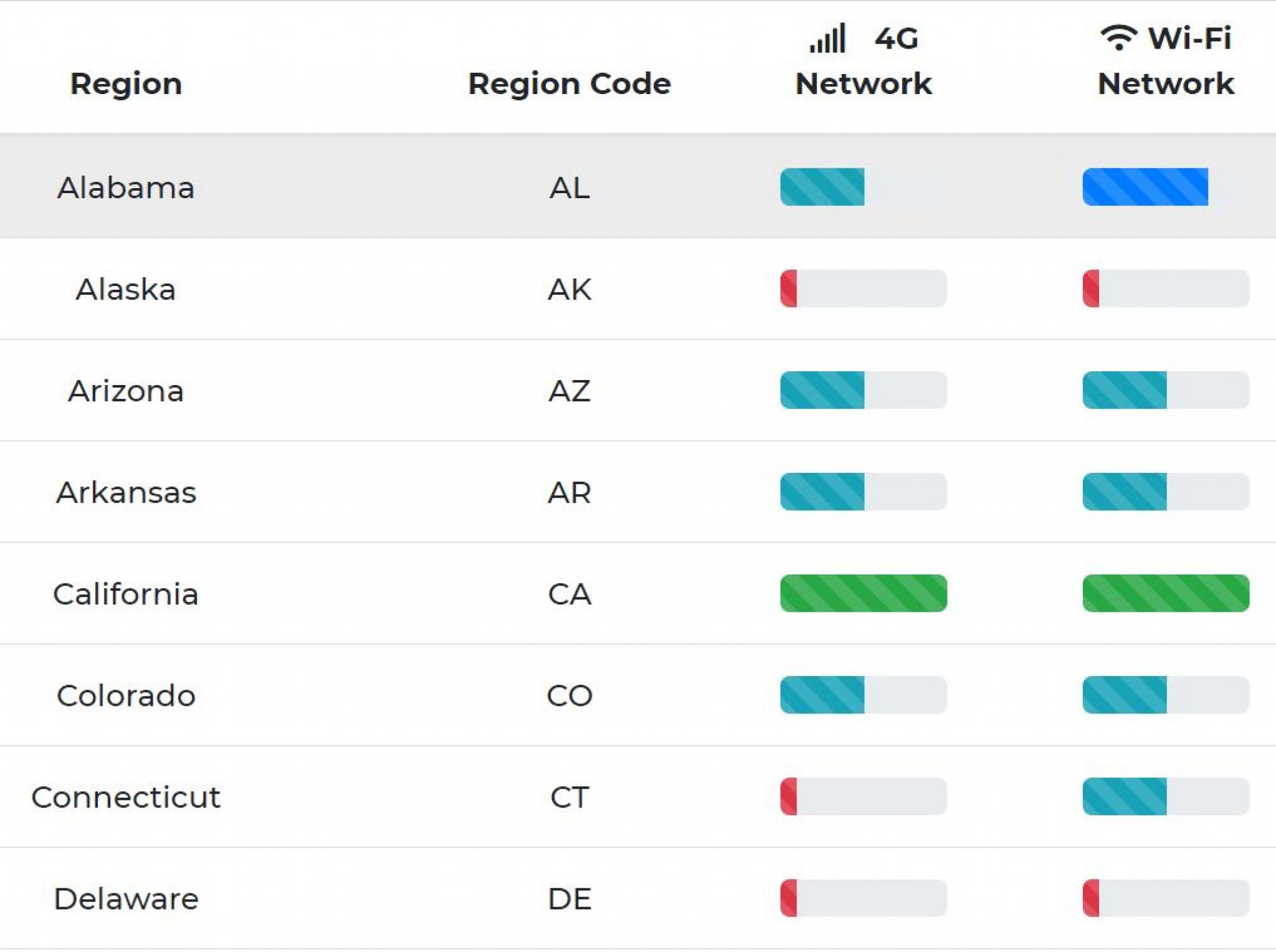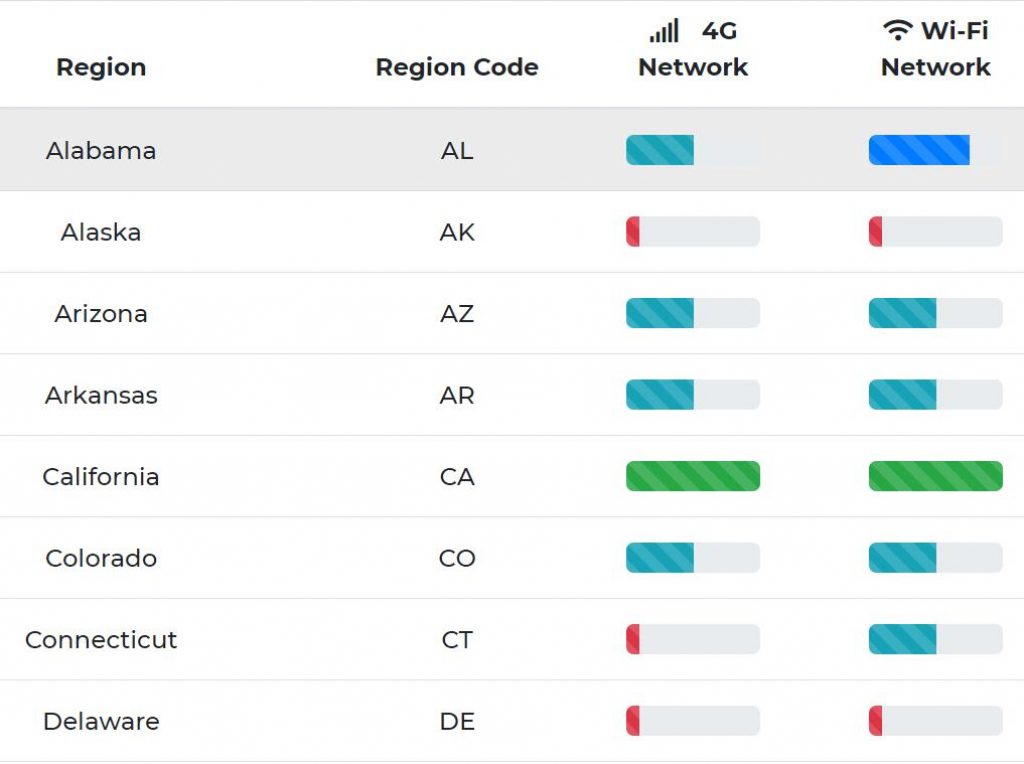 Unlike other residential providers that have an expensive minimum monetary requirement, this one has one of the smallest requirements. Its usage is based on bandwidth, and as such, you pay for the amount of data you send and receive. You can buy as small as 1GB from Hydraproxy for a price of $5, and this will be valid for one month if you do not consume it.


Looking at the pricing displayed above, you can see that the price per GB decreases as you pay for more bandwidth. If you go for their regular plan, the price per GB drops to $3. One thing you will come to like about Hydraproxy is that they have got support for a good number of payment methods such as credit/debit card, PayPal, Stripe, and cryptocurrencies.
While buying proxies from Hydraproxy, you are protected. If after paying, their proxies did not work for you, they have got a 24-hour money-back guarantee to help you get your money back. But you will have to request for refund within 24 hours of making payment.
Aside from the fact that the pricing is expensive, the payment system is quite good. Their pricing system is flexible, and you can choose to go for a 24 hours proxies, weekly proxies, or monthly proxies. You can also cut costs by going for their single-location plan.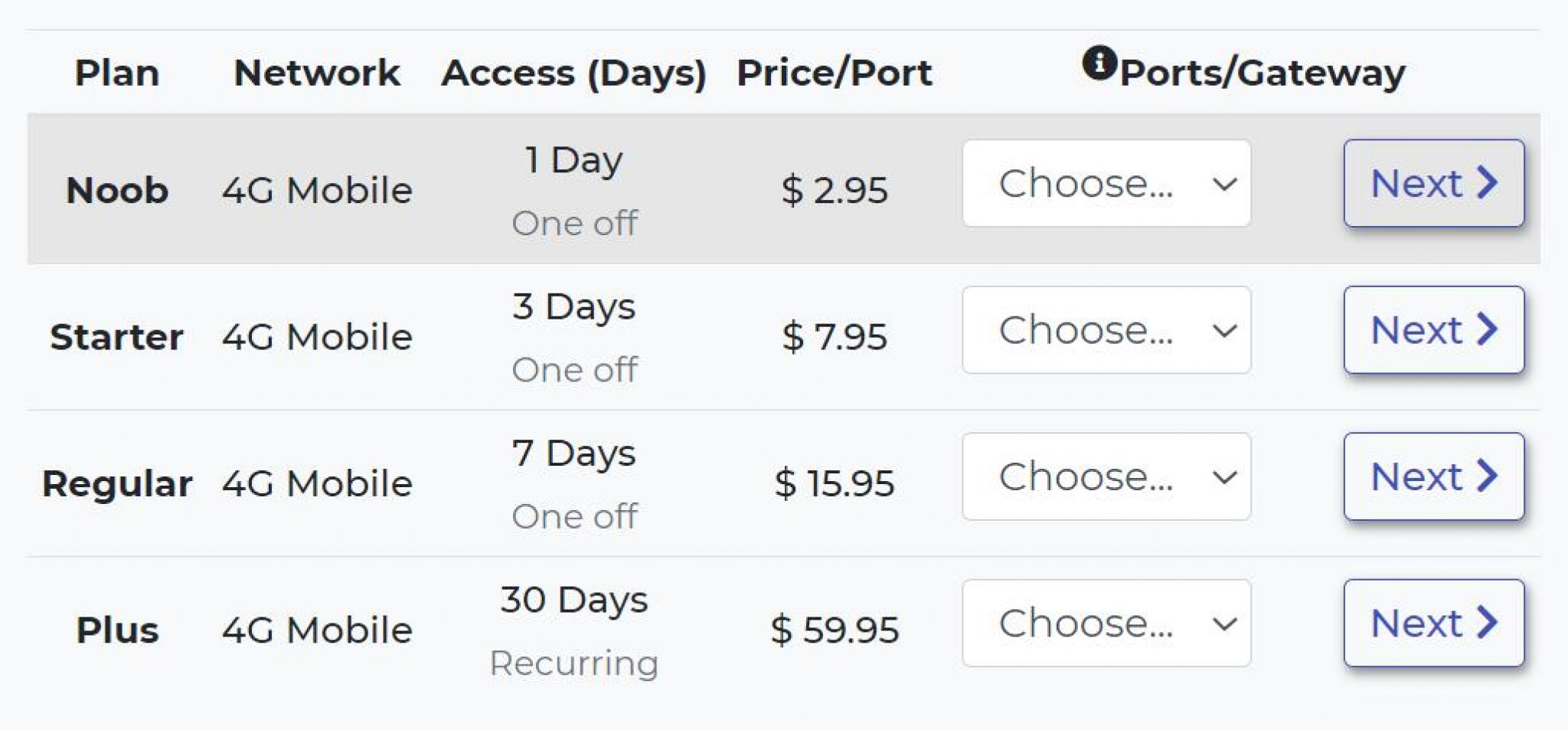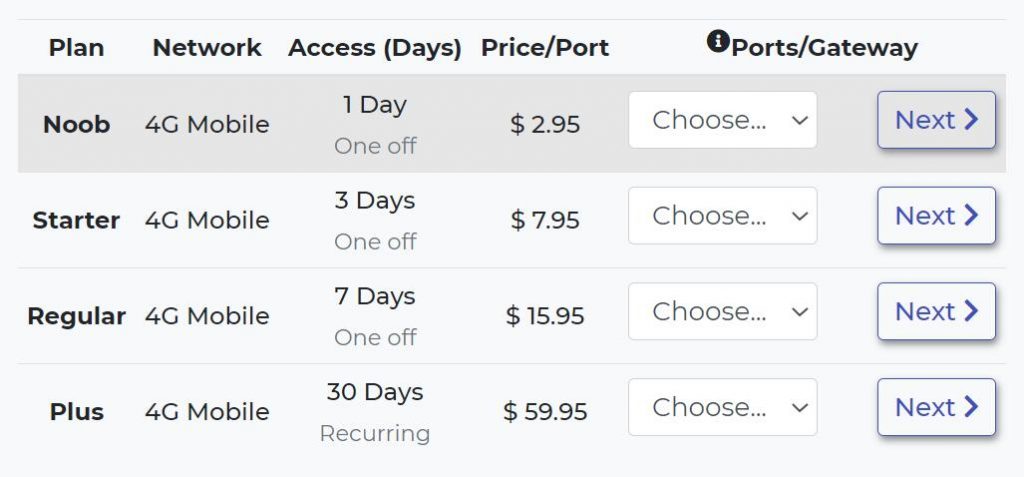 Another thing you will also come to like about this provider related is that they have got a free trial option available. In terms of method of payment supported, Hydraproxy accepts PayPal and cryptocurrencies.
Features of Hydraproxy



They have got over 7 million IP addresses sourced from over 100 countries across the globe. These IPs are gotten from real people that are a part of the P2P network they use. Because the IPs are not theirs, they do not have control over them, and as such, they bank on having millions of IPs as this will always mean they have millions of IPs available at any given time.
Support for a proxy generator, which you can use to generate many endpoints for better usage and proxy rotation.
Rotating and sticky IPs are supported. For the rotating proxies, you have the option of choosing either request-based rotation or effect the change of IP from the dashboard.
Only username and password authentication is supported. IP authentication is not supported, but this is not a problem as IP authentication is a new invention for a problem that does not really exist.
Unlimited concurrent session supported. However, you have to be mindful as creating too many sessions concurrently could lead to a performance problem.

10% OFF
Get 10% Life-time discount: put promo code "privateproxyreviews" to check out!
---
back to menu ↑
How to Use Hydraproxy

Using Hydraproxy is very easy, provided you have used any other proxy server before. From the pricing section, you already know that it is paid service, and as such, you will have to order a package. You can actually register and add find to your account, after which you can use your balance to purchase your package of choice.
With a package, you are ready to start using their proxies. From the user dashboard, you can navigate to the residential proxy area and click on any active package you have. You will see a screen like the one below.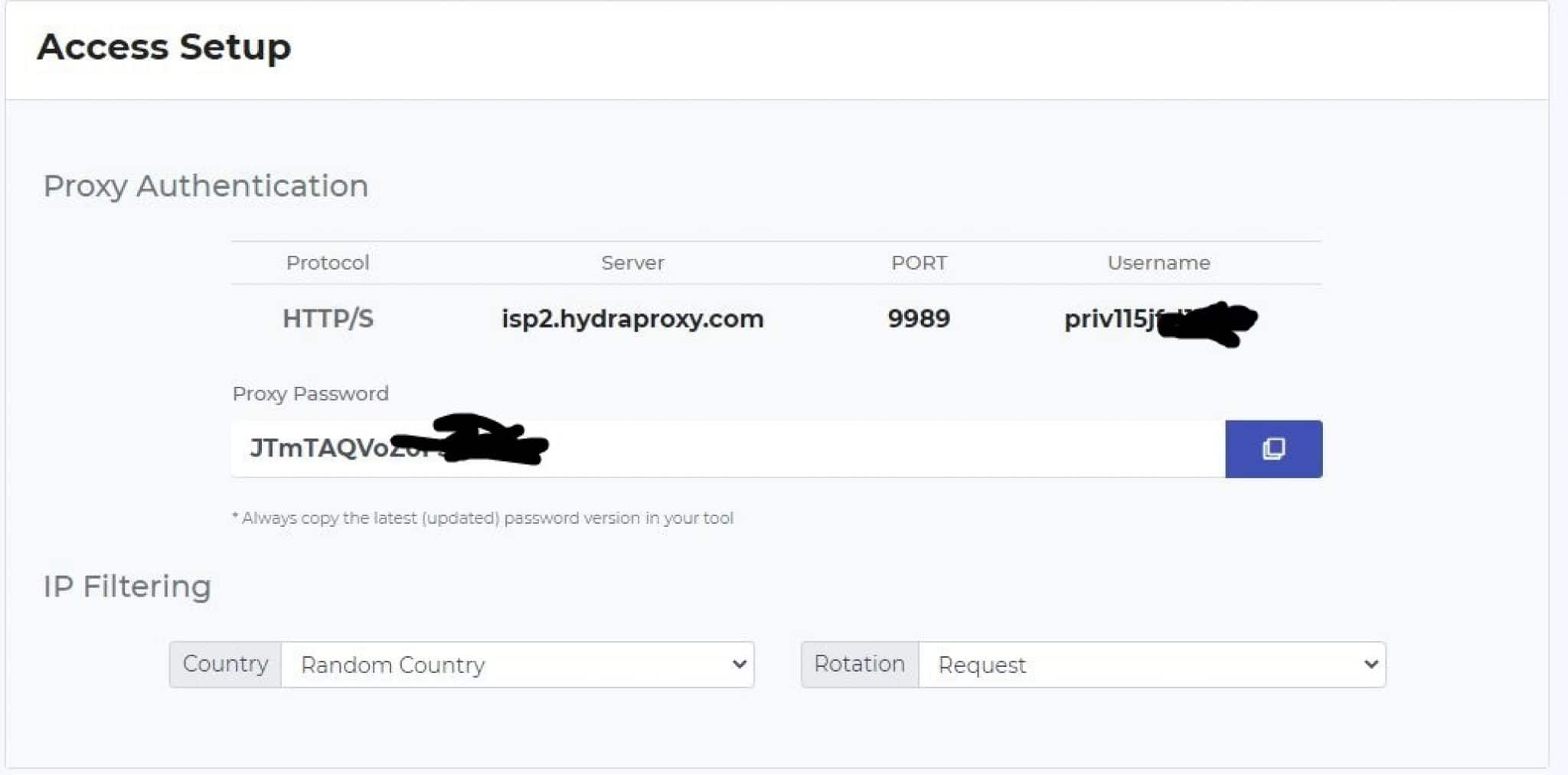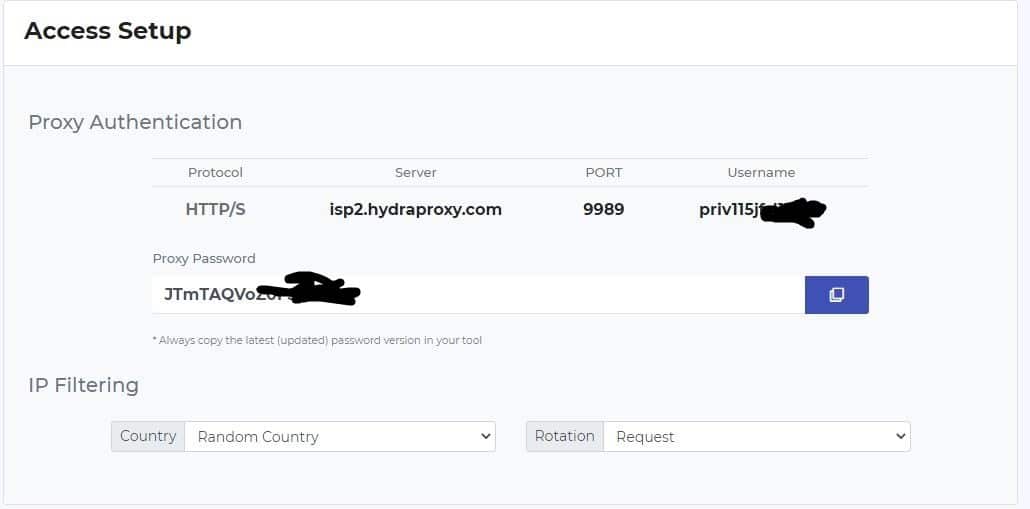 Looking at it, you can see the protocol, the server address, port, username, and password for authentication.
They have got IP filtering options such as selecting IPs from selected countries and the option for changing IP addresses. Copy the server address, port, username, and password and head over to the application you need to use it on in other to configure the proxy.
Authentication
The only type of authentication supported is a username and password authentication. As discussed above, you can find the username and password on the same page you find the proxy address and port. The proxy password changes and is not static as a way of protecting against unauthorized use.
Geo-Targeting Support
Hydraproxy has support for country-level targeting and a list of countries it supports. Currently, they have got many countries supported. If you do not want IPs from any country, you can skip the geo-targeting option, and you will get IPs from random countries.
---
back to menu ↑
Our Hydraproxy Speed Testing
How fast are Hydraproxy residential proxies? Proxy speed is an important indicator of its quality as slow proxies will waste your time, frustrate you, and ruin your project. For these reasons, anytime we review proxies, we then test their speed to see if they are fast enough to be used.
We did the same for Hydraproxy, and the result will be discussed in this section. For the speed test, we tested our Internet speed without using any proxy server using the popular speed testing tool – Speedtest by Okla. The below is the result without using a proxy server.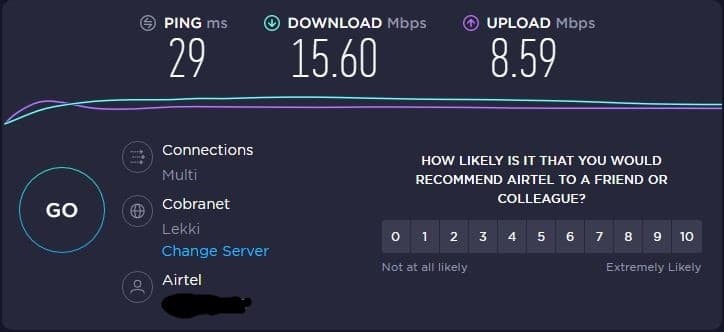 The result is not quite great, and yes, the location does not have high-speed Internet as per world standard. However, it can still be used as a standard to measure the speed of a proxy server. Using the same speed testing tool, we tested our Internet connection and got the result below.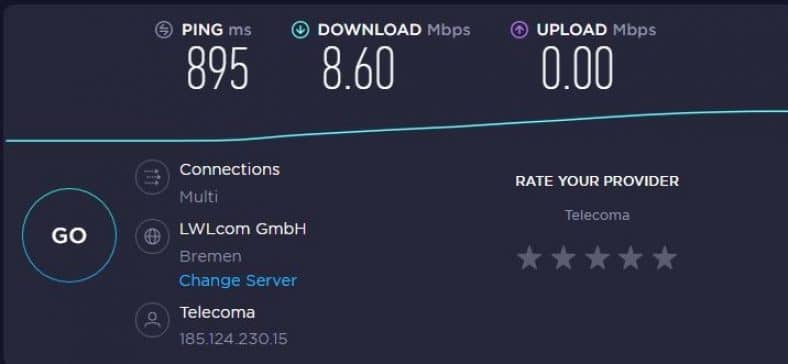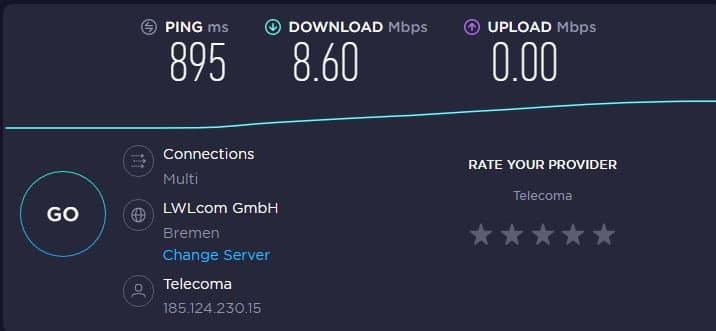 Looking at the download speed, you can see that it is quite fast and acceptable. However, in the case of the upload speed, it wouldn't go up beyond zero, and in some of the cases, it throws an error message. I want to believe this is a quirk as using their proxies is fluid, and I did not experience any lag while uploading data.
---
back to menu ↑
ISP Testing – Residential IPs or Not?
While we would like to take the word of proxy providers for it, some of them are not to be trusted as they are shady and use marketing gimmicks that will keep you disappointed after purchase. For this reason, we tend to test out the ISP of the IPs and make sure they are residential proxies.
This is important because if you try using a datacenter IP for a task that only residential IPs are meant for, you could ruin the project. To check whether the IPs are residential IPs or not, we use the IPinfo.io tool. With Hydraproxy residential proxy configured, we checked the IP detail using the tool and got the below.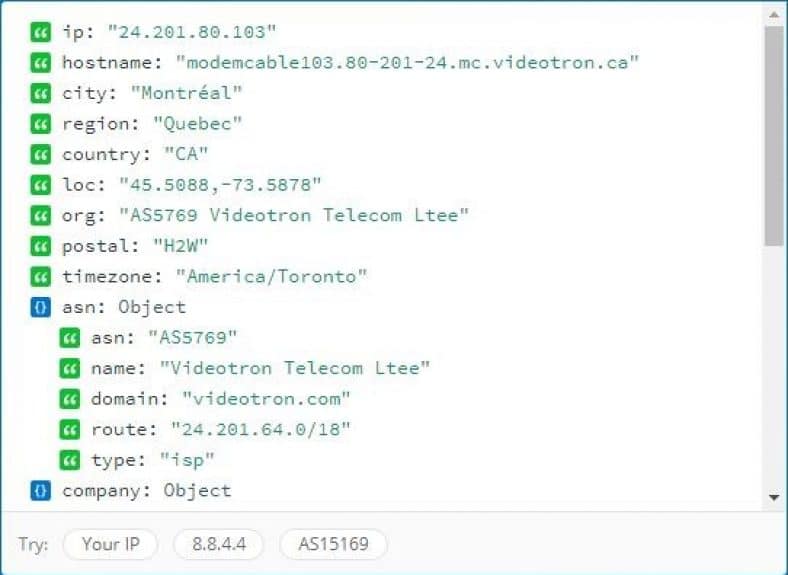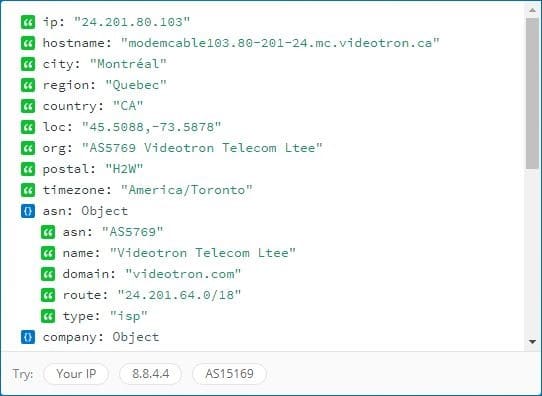 Looking at the IP type above, you can see that the IP address is labeled "isp," which makes it a residential IP. If it were to be a datacenter IP, what you will see instead of "isp" is hosting. Another thing you need to know is that from the dashboard, I use the IP filtering tool to get IPs from Canada only, and from looking at the geolocation data above, you can see the IP is a Canadian IP.
---
back to menu ↑
Our verdict
We have put Hydraproxy proxies into tested, and they do not seem to have major issues that will make us not recommend them to our readers. The speed is quite acceptable, and the pricing is perfect for small marketers looking for an affordable provider that is reliable. It has got support for a proxy generator, which will provide you a proxy list if you intend to use many endpoints.