---
How to Configure iPhone Proxies
We would be examining the step-by-step procedure for proxy configuration on your iPhone. As such, we will examine both the manual and automatic proxy configuration in this section. However, setting up a proxy for an iPhone typically involves a WiFi connection. Since you don't need to install any software, using a proxy over Wi-Fi is easier than using it over mobile data.
Manual Configuration
1. Open the Settings app on your iPhone.
2. Tap the WiFi button next.
3. You should select the WiFi network you wish to configure the proxy server for.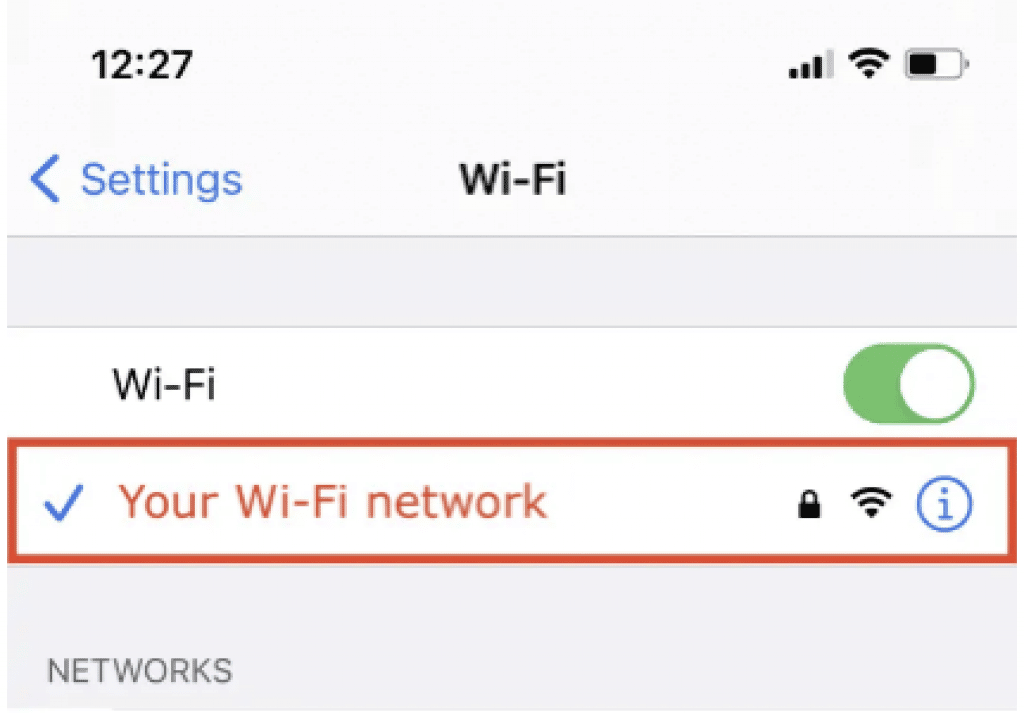 4. Tap the "i" icon next to the WiFi network when you've selected it.
5. After that, select Configure Proxy under HTTP Proxy by scrolling down. Pick Manual from the list of options. You would see three fields to fill out.  You should see the server, port, and authentication.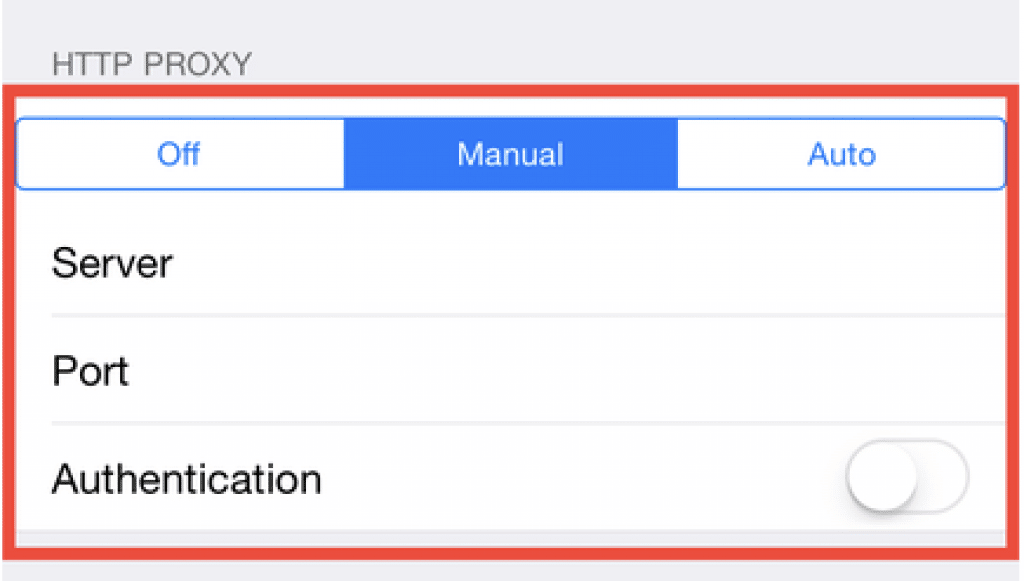 6. Enter the address of your proxy server in the server. Check out serveraddressexample.com as an example.
7. Put the port number in the Port field. The user must enter this two- or four-digit number in order to connect to the proxy server.
8. The proxy server needs to be authenticated lastly. If the IP hasn't been whitelisted, that is. Enter the username and password after switching on authentication.
9. To save your configuration, tap Save when you are finished.
You are now free to use the internet. If everything is done correctly, using your iPhone to browse the internet anonymously should be smooth.
---
Automatic Configuration 
Up to the point where you select "Configure Proxy," the process for this automatic configuration is the same as the manual one.
This time, you would choose "Automatic" rather than "Manual." After that, carry out the subsequent actions:
1. Tap Save after entering the script's address for proxy auto-configuration.
2. The proxy server will be made available on your device using the proxy auto-configuration script.
Keep in mind that your device will utilize the Web Proxy Autodiscovery (WPAD) configuration if you leave the URL field empty and hit on Save. It is a protocol that determines if a proxy is necessary for your WiFi network and, if so, automatically configures one.
---
How to Find Proxy Server Address on iPhone
I assume you now understand how to configure your iPhone's proxy. You might want to know or locate the proxy server address you are currently utilizing as it is your IP address that changes. To achieve this,
1. Select Settings on your iPhone.
2. On the WiFi network, tap.
3. Choose your current network by clicking it. Your current IP address would be displayed under the IP address tab.
Additionally, you can view every IP address your iPhone is linked to. To achieve this, pick IP addresses under IPv6 addresses. The IP addresses that your iPhone is connected to would be listed for you.
---
How to Turn On/Off Proxy on iPhone
Proxy servers are crucial for anonymous browsing, but your iPhone won't use one when you're connected to the network. It would require manual activation. If you carefully follow the instructions below, turning on or off the proxy on your iPhone is pretty simple.
1. Start your iPhone's settings application.
2. Click WiFi after opening the settings
3. To enable proxy on your iPhone, choose the WiFi network you want to use. If you want to disable the proxy instead, do so by selecting the active WiFi network.

4. Scroll down and click on the proxy configuration (i) after choosing your network.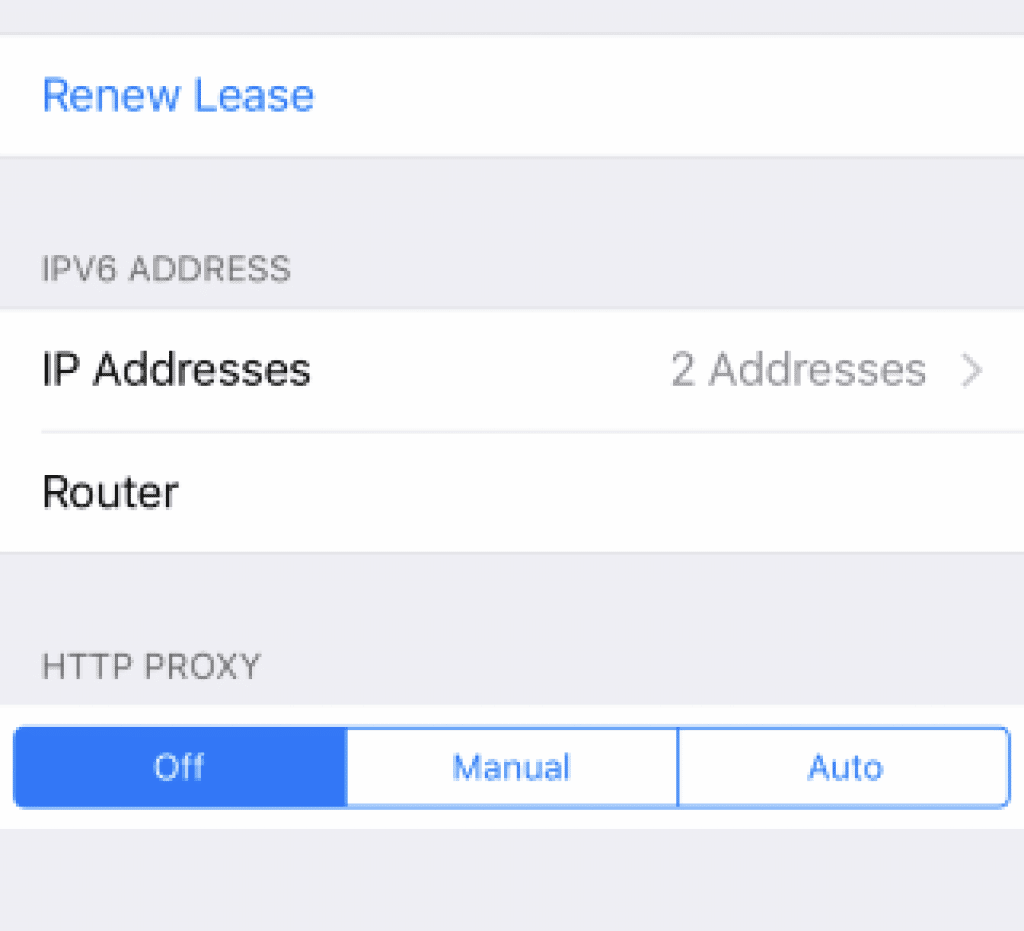 5. Finally, depending on what you want to accomplish, toggle to on or off, and then tap Save. You're all set.
---
What is a Proxy for iPhone?
There is no such thing as an iPhone proxy. Any proxy service can be used for iPhone. All you need is the proxy details including the proxy address, port, username, and password. It is important you know that you can only configure proxies for specific Wi-Fi.
There are no default settings for proxies to use for mobile data right now. If you need to protect your IP privacy, you are better off making use of a VPN application for that.
---
Is it Legal to Use a Proxy on an iPhone?
It is definitely legal. A feature of the iPhone lets you set up a proxy so that all network queries made by your device are routed through a proxy server. Changing your iPhone's IP address will enable you to access geo-restricted content and other things.
However, it is recommended to double-check the proxy configuration details you use each time. Avoid using free proxy services as well because they may reveal your information.
---
How Many Proxy Configurations Can I Have on My iPhone?
Currently, the iOS operating system allows you to set up just one proxy at a time for a given Wi-Fi connection. You can set up different proxies for different Wi-Fi networks but for each, you are only allowed to set up one proxy connection.
If you want to use another proxy, you will have to edit the proxy settings and remove the former settings to be able to set up the new configuration.
---
Conclusion
We hope that this post gave you a basic understanding of proxy on iPhone. Most significantly, we believe you now know how to set up a proxy on your iPhone and how to switch it on and off. Besides this, the objective is to enable website access, restrict unethical access, and optimize network connection requests.

Read more: Best Android Proxies