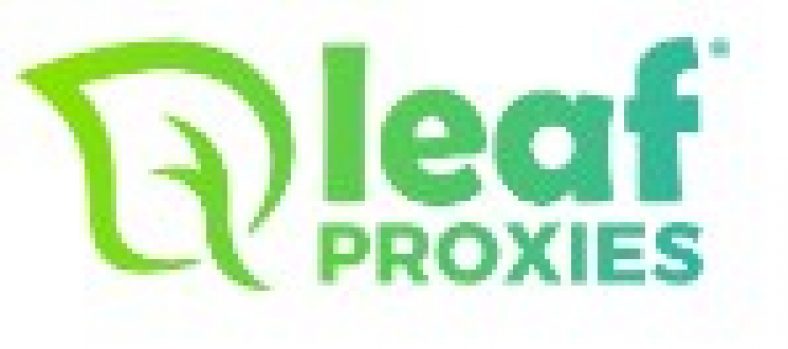 Leaf Proxies is among the proxy server providers in the market that cater to the sneaker copping industry. Just like other providers, they claim to meet the needs of users. But should you believe them? Well, to find out the truth about them, read our review below.
Proxy Provider for Sneaker Proxies
Diverse packages available
Location carefully selected for speed optimization
Some packages support instant setup
---
Looking at the website of Leaf Proxies, you can see that they are not really in for marketing their proxies. There is little information about their proxies. The website copy was written to showcase their proxies and nothing more. For this reason, unless you contact them directly through Discord, many intending customers of Leaf Proxies find it difficult to get enough information aside from the scanty information present on the Leaf Proxies website. If you are one of such customers, then keep reading this article to discover all you need to know about Leaf Proxies.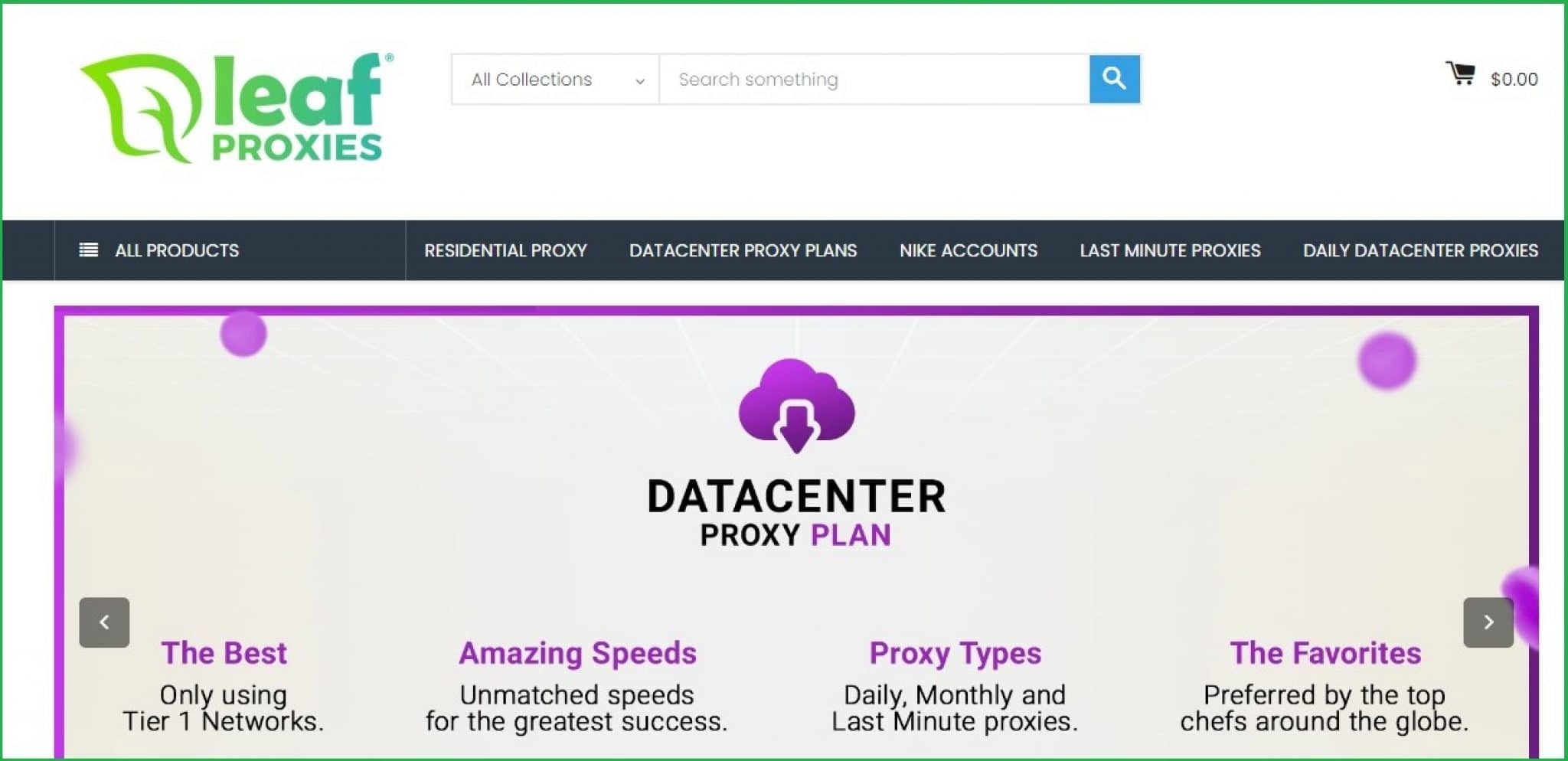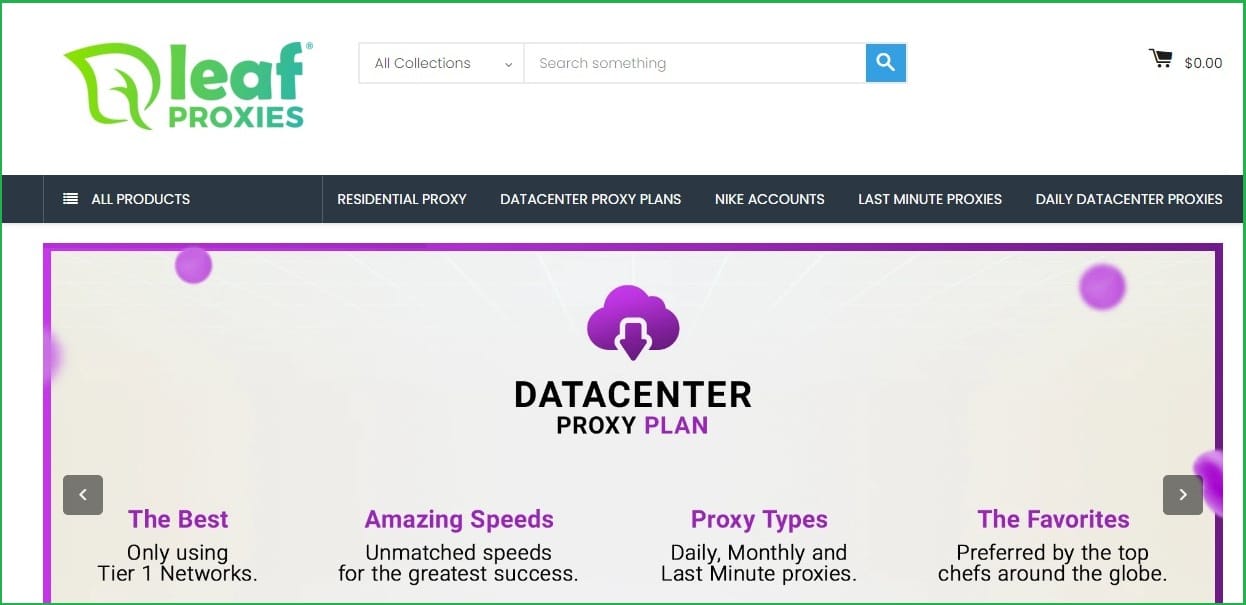 Leaf Proxies is a proxy service provider that offers datacenter and residential proxies for sneaker copping. Aside from proxies, they also offer sneaker servers and also sell Nike accounts for those that need them. If you visit the Leaf Proxies website, you will notice that they have different packages ranging from the datacenter proxies, residential proxies, last-minute proxies, and daily datacenter proxies. While their proxies work, they still have downsides you need to be aware of.
Is Leafproxies worth it? That's what we'll discuss in this review.

20% OFF
Get 20% Discount: put promo code "PRIVATEPROXYREVIEWS" to check out!
---
---
Proxy Plans and Pricing
Leaf Proxies has diverse proxy plans available that you can buy. They offer residential proxies, datacenter proxies, daily datacenter proxies, and last-minutedatacenter proxies. I will be merging all of the same datacenter proxy plans and will be discussing them in the same plan.
Datacenter Proxy Plans


Leaf proxies offer high-speed datacenter proxies that you can use on a few sites with many sneaker sites such as Adidas, Nike, and Shopify sites (with bot protection) detecting and blocking them. If you plan to buy datacenter proxies from Leaf Proxies, you will have to make a choice whereby to buy their monthly proxies, daily proxies (Monday – Sunday plans), and last-minute proxies that are helpful when you need to buy proxies for a drop that's about to start.
For their monthly plan, the price starts from $16.50 and get sold out quickly. For their daily proxies, you will have to buy them for specific days. That is, if you buy a Monday plan, you can only use it on the next Monday – its pricing starts from $9.99. Their last-minute proxy plans start from $9.99.
Residential Proxy Plans


Just like other providers in the sneaker copping community, Leaf Proxies do not own the residential proxies they use. they make use of residential proxies owned by other providers. Currently, they have over 100 million IP addresses from across 4 residential proxy networks.
One thing you will come to like about this is that they have got support for a good number of locations worldwide, and the proxies are elite proxies. The residential proxies have a validity period of 60 days. However, pricing is based on bandwidth, and as such, if you consume the bandwidth allocated to you, your connection will be cutoff. The pricing starts from $19.50 for 1GB.
---
back to menu ↑
Customer Support
Leaf Proxies provides dedicated one on one customer service via Discord. This feature is available to anyone, no matter if you have purchased a plan or not. There is a link on the bottom of their website with an invite to their Discord. Leaf Proxies features 24/7 support with fast response times. Their staff is multilingual and friendly.
Customers who are curious about Leaf Proxies can open a ticket in their Discord server for more information about offerings, or to receive support for existing products. This is a great feature, especially for users who are new to sneaker botting.
---
back to menu ↑
Location Support
Location support is one of the factors to look out for as it helps a lot in optimizing speed. Leaf Proxies only has a few locations supported for their datacenter proxies. For their datacenter proxies, they only have support for Ashburn, Virginia in the United States, and one other location in the United Kingdom. These locations have been carefully chosen to optimize speed and latency. For their residential proxies, they have got support for many locations around the world provided by the residential proxy networks they are using.
---
back to menu ↑
Authentication
Leaf Proxies has support for both username and password authentication as well as IP authentication, otherwise known as IP address whitelisting. These methods of authentication are the most popular means of authentication, and you must choose one of them as the proxies are paid proxies, and as such, you must authenticate in other to use them.

20% OFF
Get 20% Life-time discount: put promo code "privateproxyreviews" to check out!
---
back to menu ↑
Our verdict
Leaf Proxies is an established, trusted provider of sneaker proxies. They offer a wide range of products that suit the needs of customers looking to cop limited items. While there are cheaper options, Leaf Proxies is still a good value based on the diversity and quality of their networks. Their website could use more information, but overall Leaf Proxies is a quality option for sneaker customers. They have a good customer system in place to help intending customers including Discord and Twitter, and as such, we do recommend them.