Did you know Luminati networks changed its name? As a leading figure in the proxy world, this is really a big news. Let's see why!
Luminati Networks, the residential proxy domain brand, has announced a name change to Bright Data on March 17, 2021. Luminati say that this is the next stage of their development that allows delivering the websites' valuable data to businesses and organizations.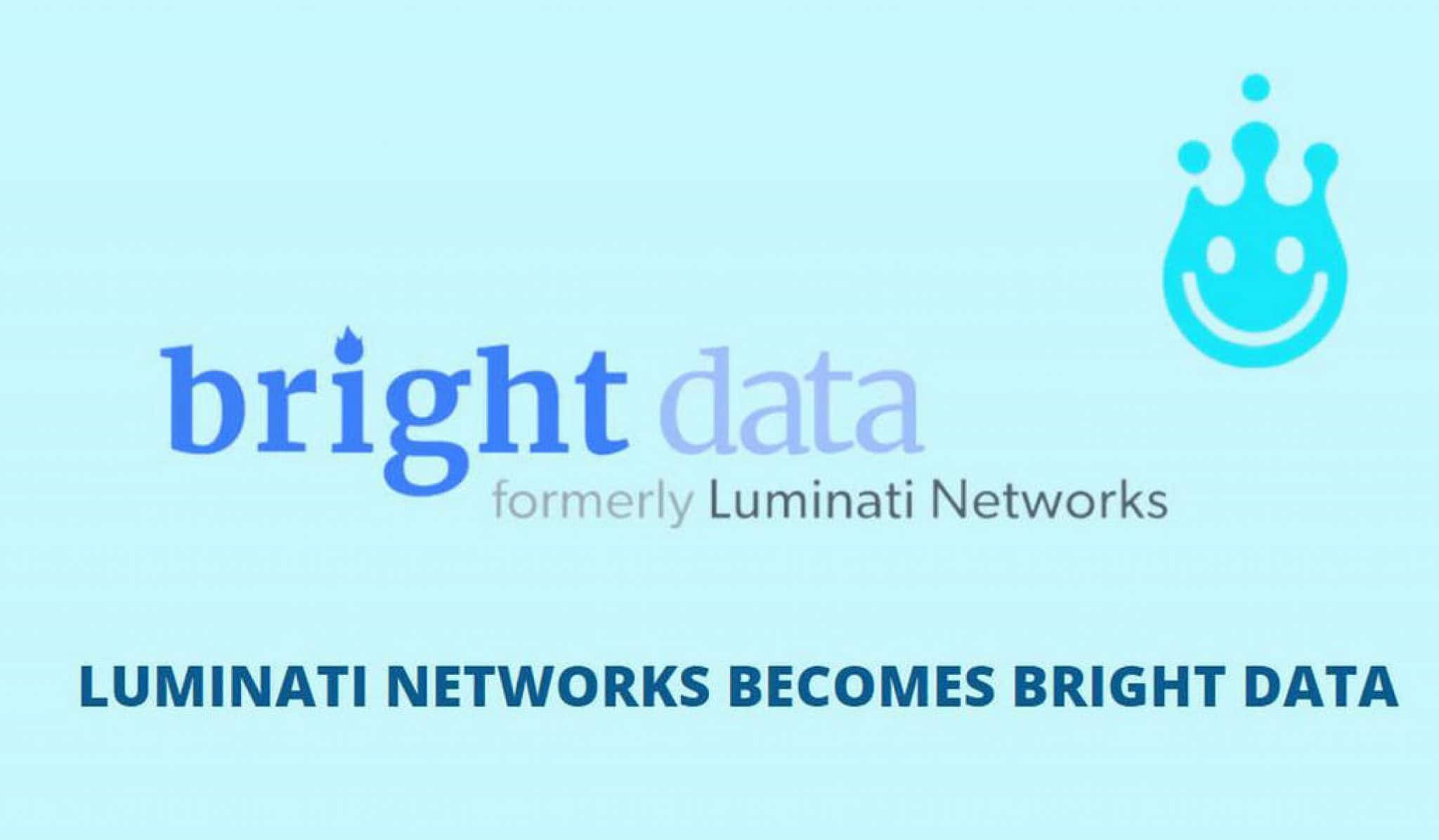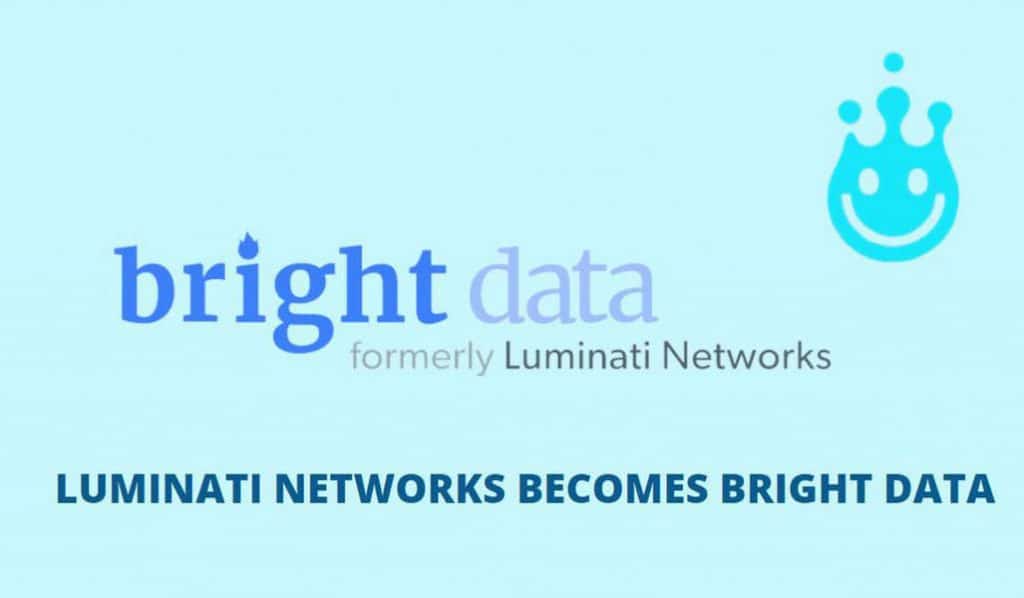 Since its foundation in 2014, Luminati Networks have become an unprecedented leader in the residential proxy industry because they reinvented the whole concept of data collection.
---
Luminati Networks: The constant innovator
The brand came a long way since its foundation, as it rapidly grew to develop massive growth and embrace technological advancements of many kinds. It has hired the best people to reach its goal and now boasts 200 first-class employees with unique skills.
Luminati Networks is widely famous for its automated data collection tools that helped many companies when such solutions were scarce. Nowadays, it has customers that count in thousands and encompass both larger and smaller companies. They are businesses as well as research facilities, nonprofit and governmental organizations all around the world.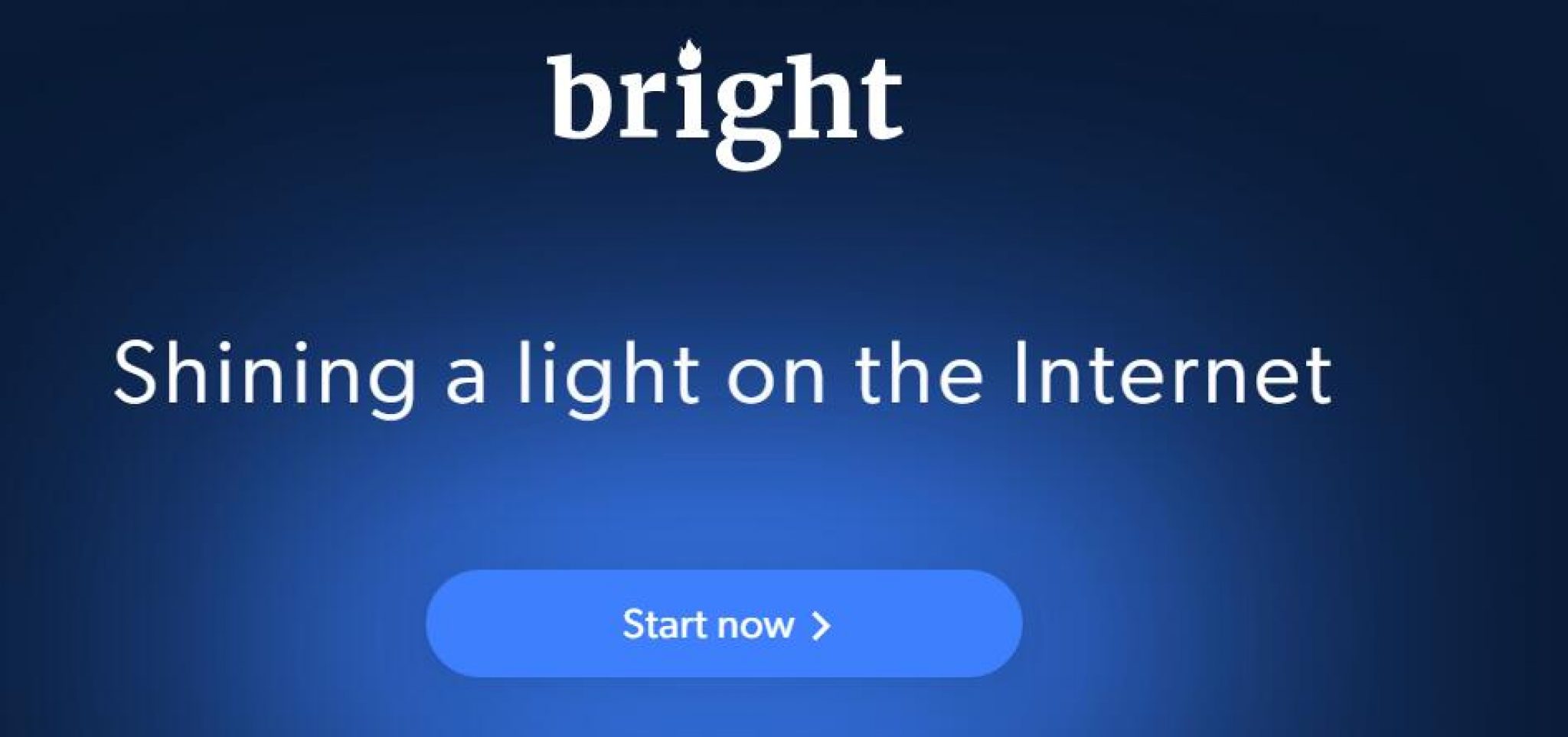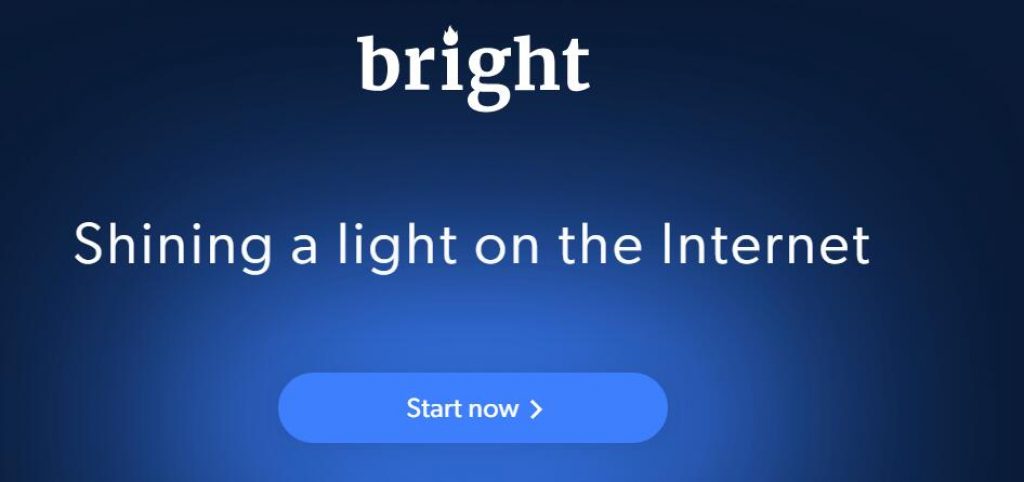 The company website clearly states its unique mission: "To shine a bright light on the internet, making it transparent again for all […] to benefit society as a whole with a transparent internet, where data is shared by everyone, driving an open competitive market."
---
Changes that come with the Bright Data
Luminati says that the name change reflects their constant evolution and experience gains that bring the new company out. Here is how they comment changes: "The online data collection domain has evolved, and so have we. Luminati has come a long way since its inception in 2014, and in the past seven years, we have gained vital experience that has helped us build for the future."
Without a doubt, Bright Initiative is central to the company's renewed brand message. It aims to fight social injustice, help public sector programs, fuel academic projects, and help educational initiatives. Through responsible data collection, Bright Data aims to solve critical problems nowadays using their technological advancement.
Another aim of the company is to deliver web transparency that is scarce today, especially during COVID-19 pandemics. So, Bright Data aims to shed light on the obscure corners of the Internet, thus making it accessible and clear. The brand is implementing many advances and technologies to achieve its mission of a brightly-lit Internet for everyone. Some of their leading tools are:
· Data collection
These tools enable companies to collect reliable and accurate data from their websites, be it a small blog or a massive homepage. The solutions deliver the data on autopilot in the most convenient form. This data is publically available and has ready-made templates that are convenient to use.
The tool requires no coding or complicated spreadsheets, so it won the hearts of many website owners. Companies can also embrace search engine tools that get valuable searchers' results and keywords from any engine.
· Proxy solutions
The users can perform multiple proxy-related functions such as data unblocking using the innovative software by Bright Data. Rotating residential proxies also comes in handy to many, as it's an incredibly fast real-peer IP network. Also, the company provides a highly advanced data center network that offers many IP types.
Enterprises and small businesses can also benefit from their ISP IP network that allows owning real IPs in many countries. Finally, Bright Data offers mobile residential proxies with the largest and fastest real-peer IP networks.
---
Bright Initiative and the start of the new era of sustainability
The name change also reflects the company's aim to grow and embrace even more innovative approaches, making their data collection really bright. Importantly, they launched the Bright Initiative, which includes a more profiled social spectrum of their activity. It includes several education and social responsibility projects that are sure to make Bright Data even a bigger name.
Bright Data conclude that their Bright Initiative aims to help people through data collection. If aiming for positive changes, they can drive health, wellbeing, and even environmental changes to a whole new level.
"Fast-tracked, mass-scale online data can assist in resolving a variety of pressing issues, from social injustice to health crises. We look forward to expanding our partnerships and continuing to make a real impact where it matters most," – says Or Lencher, the CEO at Bright Data.
Initiatives for the people
The Bright Initiative is already working with more than 60 non-government and nonprofit organizations to give them wide access to data collection and top-notch support.
Here is what Or Lenchner, Bright Data CEO, says about the initiative: "With an ever-expanding depth of experience and industry-leading expertise, we will continue to serve as reliable pioneers, shining a smart tech-led light where it matters most and ensuring a brighter data-driven future for all."
Bright Data has an extensive list of customers who value their work. Numerous Bright Data testimonials prove the usefulness of their product, which ensures a better data-driven future for all. The name change, above other factors, reflected the positive changes and the shift to a more sustainability-oriented future for the company.