Are you looking forward to buying sneaker proxies from Unknown proxies, and you want to learn more about them? In the Unknown proxies review below, we would be providing you an overview review about the Unknown proxies.
Residential Proxies for Sneaker Copping
Support over 150 locations across the globe
Both username and password, as well as the IP authentication, is supported
Offers both static and rotating ports
Proxies never expire provided you renew the plan
---
The sneaker proxy market is a hub of tiny providers with a lot of promises – some do not even have websites but offer their services on Twitter. This means that if you are not careful, you could end up with a bad provider. One of the tiny providers of interest to us in this article is the Unknown proxies, a service that has been setup to provide you proxies for copping on sneaker sites such as Shopify, Supreme, Foot Locker, and Size.
What do we think about the proxies from this provider? Can you use the, for what they claim, or are they just playing a marketing gimmick using words?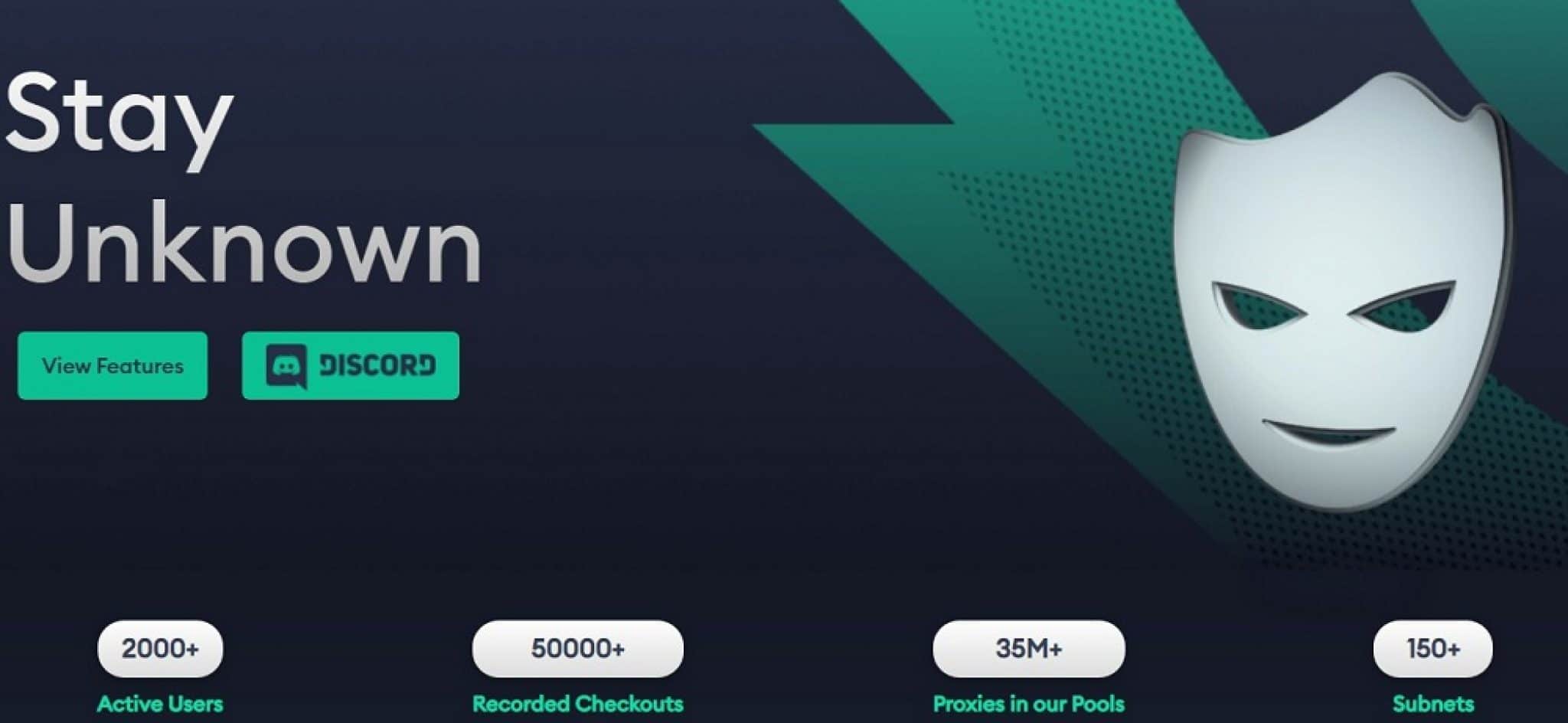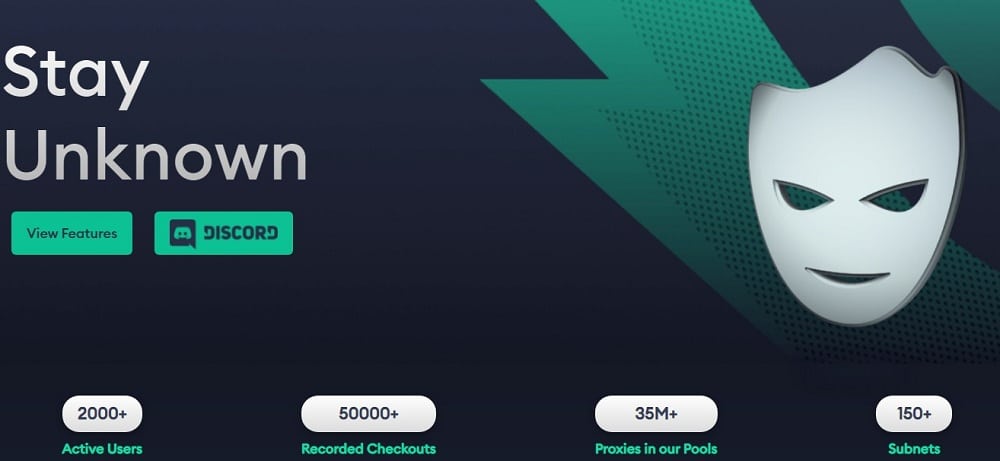 The Unknown proxies service is a residential proxy provider that also offers ISP proxies. While little is known about the source of their IPs, I assume they are resellers that use proxies from bigger providers – however, they must have hacked a way to get a good bargain.
This provider also offers sneaker servers for those that would want to host their bots on a sneaker server. Just like most of the smaller providers, the information found on the Unknown proxies website is quite minimal. We seek to provide you more information so that you can make an informed purchase decision.
Is Unknown Proxies worth it? That's what we'll discuss in this review.

20% OFF
Get 20% Discount: put promo code "PRIVATEPROXYREVIEWS" to check out!
---
---
Proxy Plans and Pricing
As stated earlier, the Unknown proxy provider offers proxies in the residential and ISP proxies categories. Let take a look at what they offer for these two proxies.


Residential Proxies
This service offers a range of residential proxy packages ranging from the reserve residential proxies for copping most of the sneaker sites to harvesting plans meant for harvesting cookies down to the masked residential, which will provide you a private pool of IPs.
Generally, for the residential proxies, pricing is based on bandwidth usage. If you do not exhaust the bandwidth allocated to you before it expires, you can roll it over by buying more bandwidth. Pay attention to the validity period of the package you are paying for.
ISP Proxies
Just like in the case of their residential proxies, they also have a good number of packages for their ISP proxies, namely the captcha ISPs, 30 days signature ISP, 30 days shadow 2.0 ISP and retail ISP. You should check each of the packages to know what they are best used for.
Unlike in the case of residential proxies that pricing is based on bandwidth, ISP proxies pricing is based on the number of proxies. In general, we can say that Unknown proxies are quite affordable and cheap.

20% OFF
Get 20% Discount for your first payment: put promo code "privateproxyreviews" to check out!
---
back to menu ↑
Customer Support
There is no doubt that no matter how faultless service is, it needs good customer service to back it up. However, providing customer service requires easy-to-use channels so customers can get help easily without sweating.
How do Unknown proxies stand in this regard? It turns out that If you check out the Unknown proxies website, you will only see a link to their Discord server. While one would argue that Discord is quite popular among sneakerheads and resellers, having a publicly displayed email address and link to their Twitter handle would be better than just linking to their Discord server only.
---
back to menu ↑
Location Support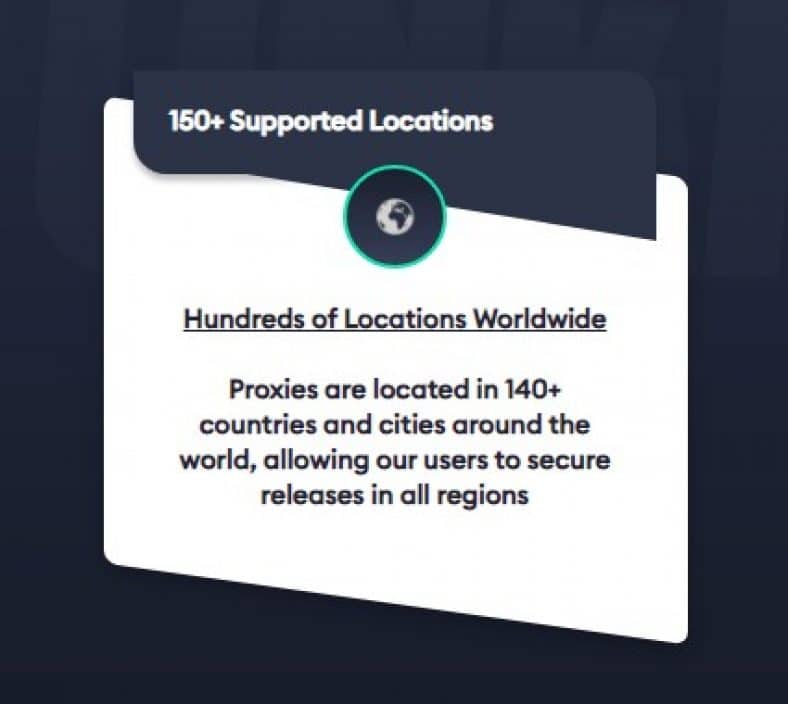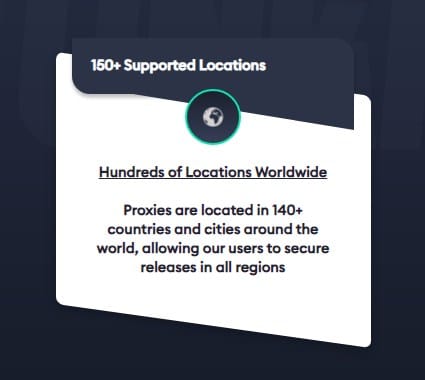 When it comes to location support, you have to give it to Unknown proxies. Currently, you can get IP addresses from over 150 countries across the globe. This then means that aside from using their proxies for sneaker copping, you can use their proxies for other tasks such as unblocking websites and accessing geo-targeted and localized web content.
Generally, if you need proxies for web scraping, you will need to use IPs close to where your target site is hosted.
---
back to menu ↑
Authentication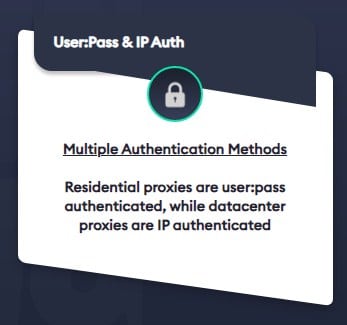 Being a paid service, you will need to authenticate in other to use the service. What type of authentication do Unknown proxies support? The service has support for username and password authentication, which is the most popular form of authentication in the proxy market.
It also does have support for IP authentication, where you will need to whitelist the IP address of the device you would be using the proxies on.
---
back to menu ↑
Our verdict
From the way we assessed Unknown proxies, we can tell that they are resellers even though we do not know the particular provider they are using – again, this is just an assumption. However, we do know that they have got proxies that work, and the proxies are quite affordable when compared to some other providers. For that reason, we do recommend them.
However, because they have many packages and each has what it is best used for, it is advisable you read carefully and make sure you are paying for the right package.