Are you buying limited edition shoes online with Better Nike Bot? Are you tired of captchas and want to use residential proxies? Do you need many proxies for bot tasks? Wondering whether Smartproxy works with BNB? Read this post to find out!
---
[A Nike Snkrs Bot] Better Nike Bot
Better Nike Bot is one of the most popular sneaker bots for Nike SNKRS in the world. Many people use BNB during releases because it can create thousands of tasks to add shoes to cart. With a bot, your chances to buy sneakers are a lot higher.
To get some advantage over other people who use sneaker bots, use a high-speed VPS, but know that a VPS alone will not cut it. You must get an edge with early links and, most importantly, with proxies that connect you directly to Nike or any other sites and help you avoid an IP address ban.
---
Why you need residential proxies for Better Nike Bot
Many people use data center proxies for sneaker bots and have a very low success rate. Sneaker sites have been in the game for so long that they can detect your whole IP address subnet and ban all data center proxies at once. If Nike detects one proxy, your whole batch can get a ban.
Residential proxies are real IP addresses from mobile and desktop devices. They do not have a subnet, so even if Better Nike Bot overuses and blocks a proxy, all other proxies are safe. This is the primary reason why you need residential proxies on sneaker sites with good proxy detection.
Static vs rotating proxies for Better Nike Bot
There is a difference in residential proxies: some are static, so you get to buy each proxy address, and others are rotating – you get a whole network and it gives you a different proxy for every connection. With sneaker bots, it's good to know the difference and which one is best for you.
Static proxies are fine, but they cost a lot of money if you run a hundred tasks or more on Better Nike Bot. They also sometimes die without warning.
On the other hand, rotating proxies are checked before you connect through them, so you get a more reliable proxy pool – you should be able to connect almost every time. Also, you get more IPs, if you can use them. If you run Better Nike Bot on a VPS and set up rotating proxies, you can have a thousand tasks without duplicate proxies, which is very good.
So, use rotating proxy networks if you use hundreds or thousands of tasks with BNB. Static residential proxies also work fine, but you must check them constantly, so they are very ineffective when you run more tasks.
---
What proxies can BNB use?
Better Nike Bot lets you use all proxies that use the "IP:Port format" with "user:password" authentication, support HTTP and SOCKS proxies.
It is good that you can apply proxies for every account or task, because then you can use proxies from different locations to purchase in those locations faster, again location is the Key!
Does Smartproxy work with Better Nike Bot?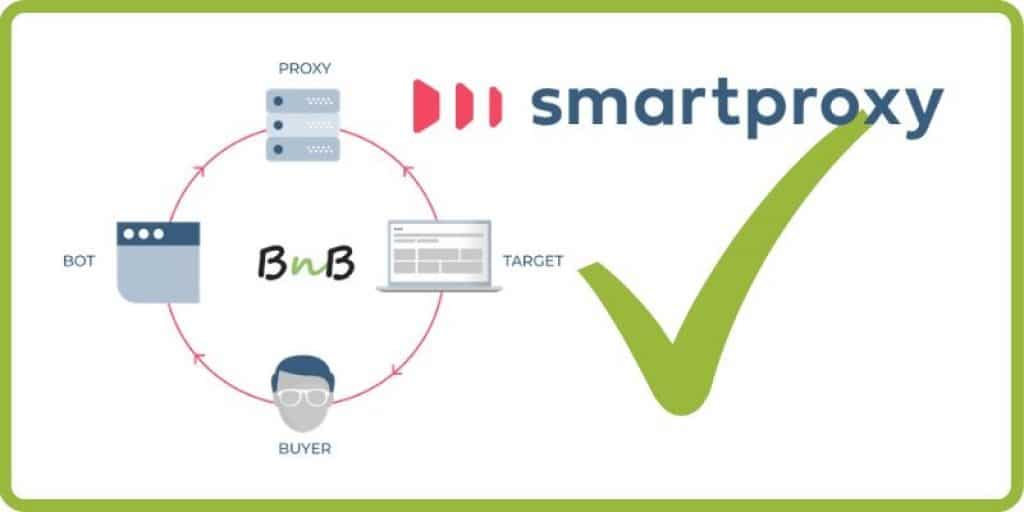 Smartproxy is a rotating residential proxy network that lets you connect through endpoints for random IPs or proxies in a specific location. This connection works with the endpoint:port format, so you can use it in Better Nike Bot's proxy settings.

Now 20% OFF!
Use discount code "privateproxyreviews" for the 20% Lifetime Discount!
How does it work? Let's say you want to use residential proxies in New York. Set up a rotating endpoint, For example:
City.smartproxy.com:21000
Or sticky IP endpoints:
City.smartproxy.com:21001
City.smartproxy.com:21002
…
City.smartproxy.com:21049
Add them in BNB and then you get IP addresses with endpoint settings. The rotating endpoint lets you use unlimited connections, so you can target unlimited numbers of IPs in a city near the sneakers servers to get a better speed.
Read my full review of Smartproxy here.
---
How to use proxies on better nike bot?
You may want to know "How to add proxies to better nike bot?" It's really easy to step,
Step 1: Go Setting, Click "Add/Edit Proxies"

Step 2: Copy your proxies to the pop-up window
It works nicely, especially when you set those rotating proxies rolling with hundreds of tasks. With the sticky IP option, you can generate good IPs for longer. Sticky IPs usually lead to a more stable checkout.
Note: No need to run proxy checker when you're using rotating residential proxies provider like smartproxy, their gateway server will keep the endpoint proxy working always.
Since residential proxies have varying speed, you should use a VPS for hyped releases. As for dead proxies, Residential IP proxy services like Smartproxy will check proxies for you before assigning you an IP address, so its network is more stable than a simple rotating proxy network without advanced rotation.
---
How to "proper" use Smartproxy with Better Nike Bot?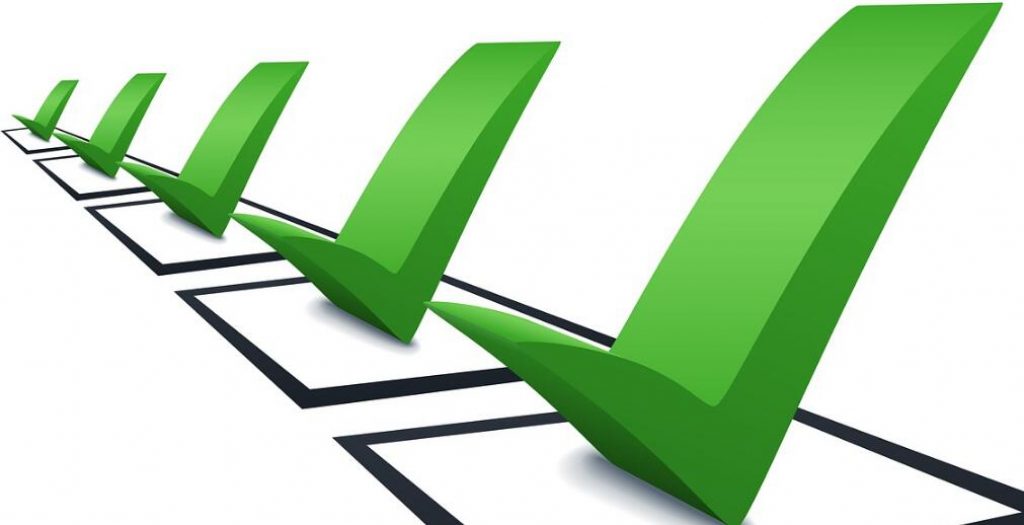 Since Smartproxy gives unlimited connections, you can use many proxies for monitoring without risk at one time! (BTW, you have to use lots of billing accounts also.) Like with most bots, the more proxies you have, the faster you can make the monitor delay in the settings.
Other pro tips for using BNB with Smartproxy:
Such as,
City.smartproxy.com:21000
This endpoint gives only NY addresses, which is good when your target is in or near New York. Since you get a new IP for every connection, you can use this endpoint to access thousands of NY IPs.
Use sticky sessions (10 minutes)
To have a more stable checkout, use proxies with sticky sessions. Smartproxy backconnect rotating gateway keeps an IP for ten minutes, so it is enough time to check out many times with a good bot like Better Nike Bot.
If you are an advanced proxy user, you can use a backconnect node to access unlimited sticky IP sessions, too:
user-<username>-country-us-city-new_york-session-randomstring123:<password> -x gate.smartproxy.com:7000
This string will get you a sticky IP from New York, if you use a different string (instead of randomstring123), you will get a separate sticky session. There is no limit to how many sessions you can create.
---
So there, you can really use Smartproxy with Better Nike Bot to buy premium sneakers. It works especially well with location targeting and when you need to manage more than a handful of tasks.
Related: