If you are looking for a provider that will provide you with all of your proxy needs ranging from high rotating residential proxies, ISP proxies, datacenter proxies, and mobile proxies, or even help you create your mobile proxies that will be under your control, then the Proxy-Seller is the service for you.
This service has been in the market for a while and has made considerable improvements that can't go unnoticed. I will use this Proxy-Seller review article to tell you all you need to know about this provider.
Easy, Reliable & Affordable Residential Proxy Provider
Over 15 million IP addresses for its residential proxy network
Support both IPv4 and IPv6 IP Protocols
Over 100 networks and 300 subnets supported
Offer a done-for-you mobile proxy solution with physical devices under your control
All countries supported for the residential IPs with good support also for datacenter proxies too
Pricing is affordable and flexible in terms of the rental period
High speed in terms of response time and scalability
---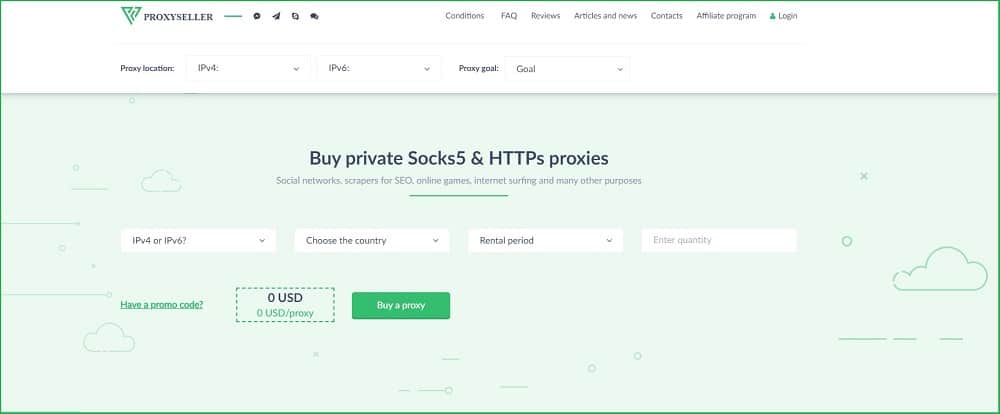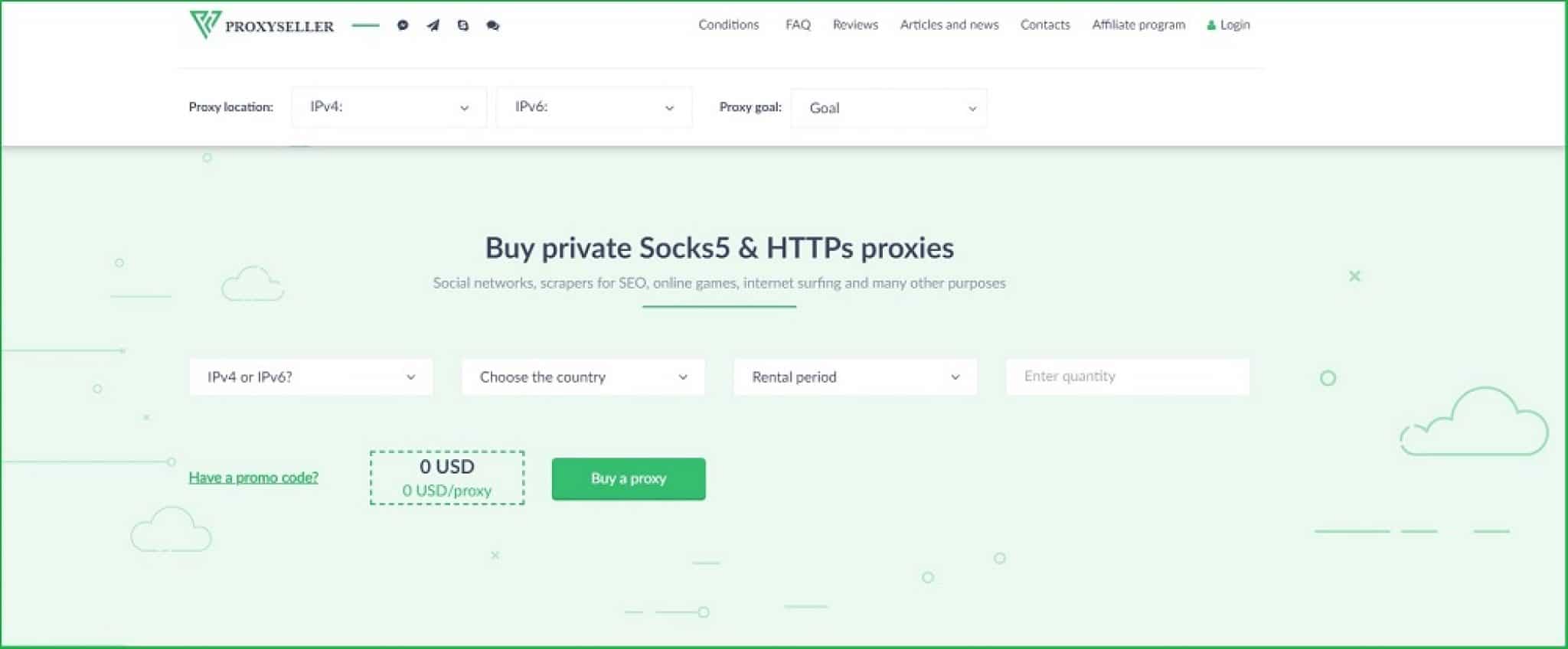 The Proxy-Seller service started off as s regular proxy provider with nothing differentiating it from the other services at that time. However, it has grown into one of the top providers of proxies in a good number of proxy categories. Currently, it stellar proxies known to a good number of marketers and developers include residential and datacenter proxies.
The service has also recently introduced a service to help you set up and manage mobile proxies. In this review article, the focus will be on the datacenter proxies, which are their most popular and successful products. However, I will still mention their residential proxies where I deem fit.
Their datacenter proxies, based on our performance test, are the best in the market. You can check the performance test section for the details. It does come with some of the best features you will want from a datacenter proxy network and more. Currently, this service is one of the few providers you can purchase IPv6 with good performance.
However, their main offerings are IPv4 proxies. It does have support for both HTTP and SOCKS5 proxies. The pricing for the service is quite affordable, and you can get started in just a few steps. However, it also has some cons, which I discussed in the market in appropriate places.
Is Proxy-Seller worth it? That's what we'll discuss in this review.


15% OFF
Get 15% Discount: put promo code "PRIVATEPROXYREVIEWS" to check out!
---
---
Proxy-Seller Solution
Proxy-Seller proxies are datacenter proxies, and as such, you shouldn't expect them to work on every website you try them on. This is because datacenter proxies can easily be detected and blocked. However, this does not mean you shouldn't use them. In fact, proxies from Proxy-Seller can be used for a good number of use cases.
Social media management and automation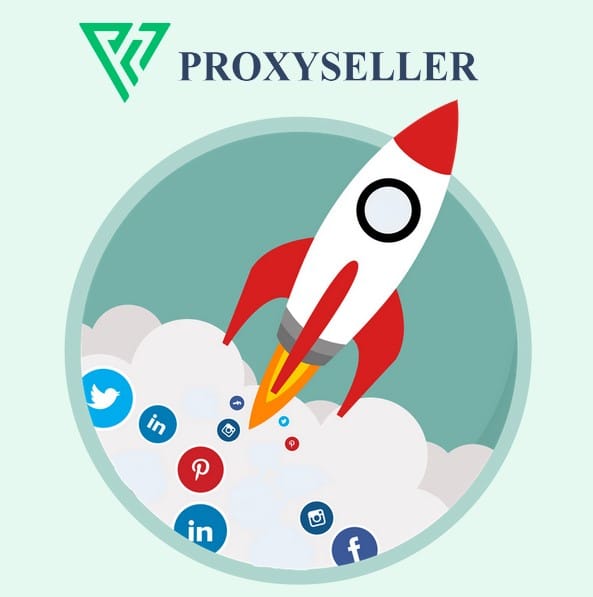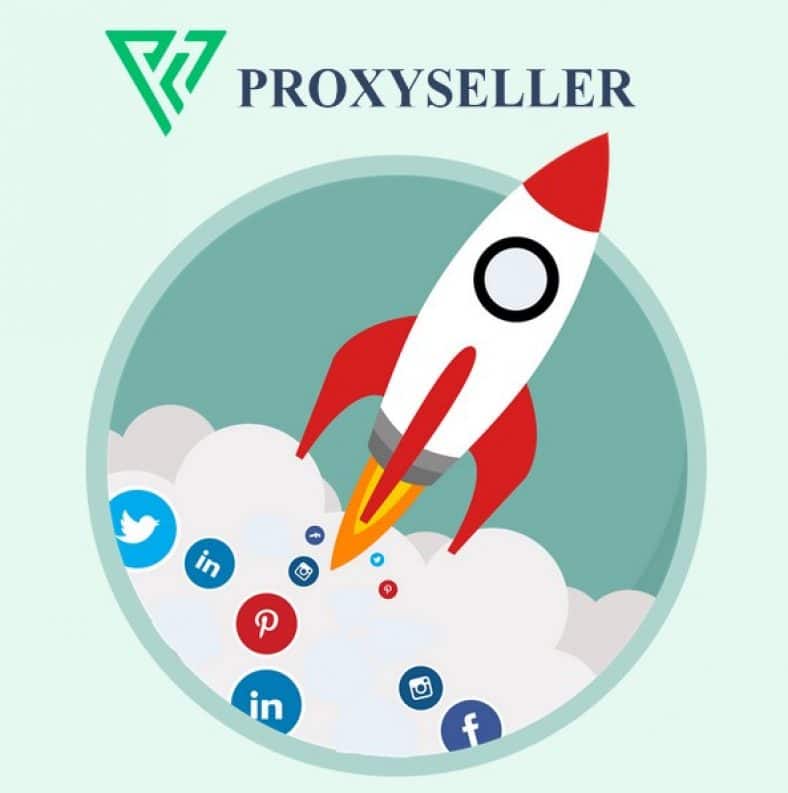 Some social media platforms, such as Twitter, are not very strict in their fight against proxies. For sites like this, you can use proxies from Proxy-Seller to manage your multiple accounts using the same IP footprint.
Proxies from Proxy-Seller are perfect for scraping data from websites. Web scraping is the act of using automated software known as web bots to extract data from web pages. For web scraping, you will need to buy many proxies so you can rotate IPs efficiently. This is because Proxy-Seller does not provide you their IP pool but specific IPs.
Another application of datacenter proxies is playing online games. What makes them perfect for playing games is their high speed, which reduces lag and ensures a fluid uninterruptable gaming experience, as well as their static IPs that maintain session for as long as you wish.
Whether you are trying to scrape Google using an already-made tool like ScrapeBox or you have your own custom scraper, Proxy-Seller has got you covered. Their proxies can also be used for collecting keyword and ranking related information from other search engines such as Bing. They are also perfect for site auditing too.
Avoiding IP based blocks and restrictions
Proxy-Seller can help you avoid IP blocks on websites that have blacklisted your IP address. It can also help you circumvent geolocation restrictions. However, you need to know that it only has support for about 20 countries and, as such, will only help you access content targeted at these locations only. Fortunately, websites in countries outside of the countries they support hardly restrict access to their contents.
If you are the type that likes to have control over your systems, then you can own mobile proxies, including the hardware — all thanks to Proxy-Seller. Proxy-Seller recently introduced a mobile proxy setup service where they provide you the proxy hardware ( mini PC server, USB modems, and a USB hub) you need.
All you have to do is insert SIM cards and pay them monthly, depending on the plan you subscribe to. To learn more about this, visit the Proxy-Seller Mobile Proxy Setup Page.


20% OFF
Get 20% Life-time discount: put promo code "privateproxyreviews" to check out!
---
back to menu ↑
How Proxy-Seller Works
The working mechanism of Proxy-Seller is as simple as the working mechanism of any other anonymous proxy service. It operates a pool of IP addresses, but unlike residential proxy services that allow you access to their pool and charge you for bandwidth usage, the Proxy-Seller IP pool is private. They sell each private IP separately, with each having its own IP and port. The IP addresses are datacenter IPs.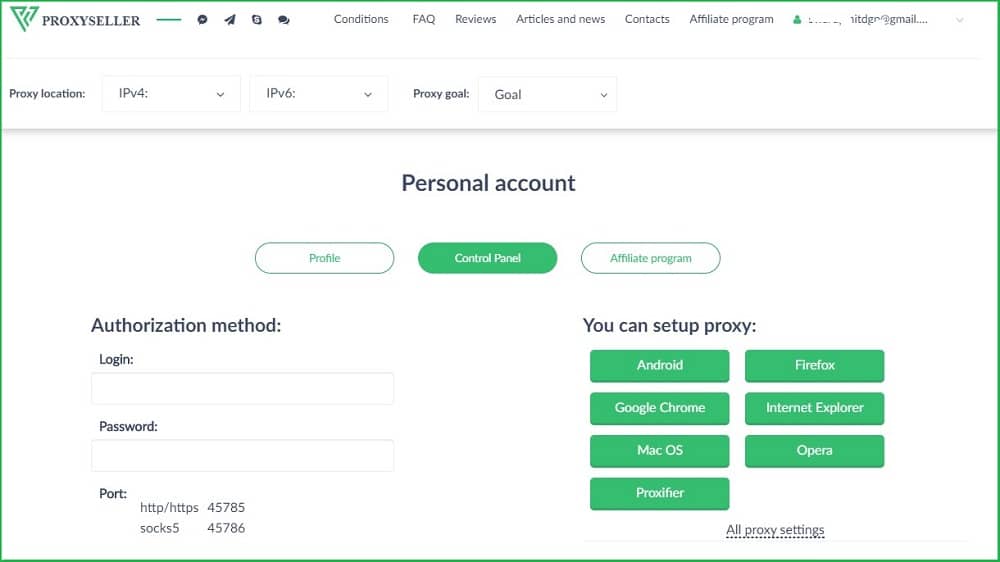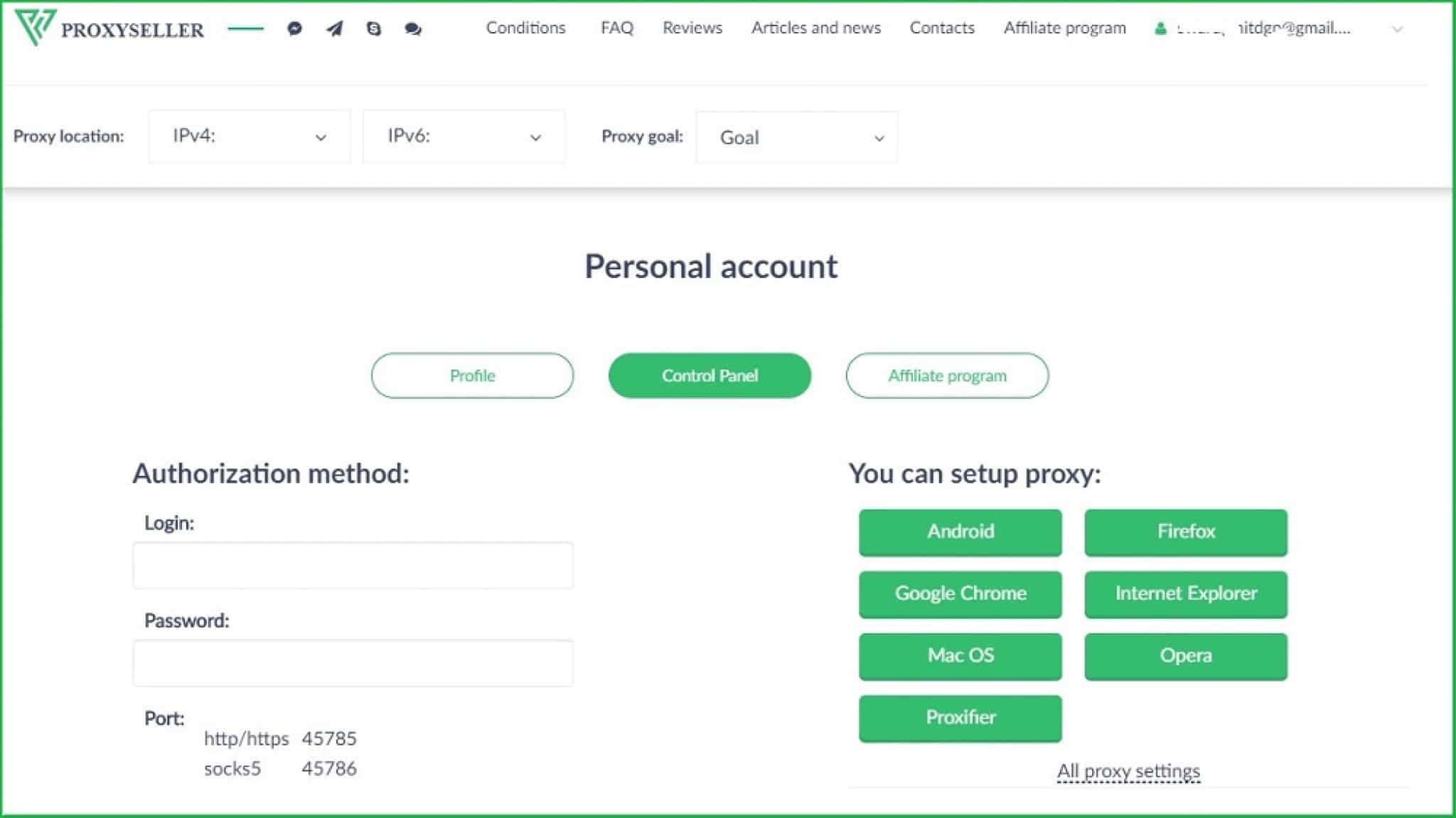 When you setup Proxy-Seller proxies on your application or system, web requests you send would not go to the websites, they are intended for directly. They will be routed to the Proxy-Seller proxy server you configured on your system. Upon reaching the server, the server then sends the request to the website you wanted to access. Since it was the server that sends the final request that reached the website, it is the server's IP address that will be seen by the website – thereby, unlinking the request with your real IP address.
The website, when sending back a response, send it to the proxy server. The proxy server, knowing you are the original sender of the web request, will then forward the response to you. This is the model in which Proxy-Seller operates. From this model, you can tell that even though the website does not know your real IP address, Proxy-Seller knows.
---
back to menu ↑
Pricing & Features
Proxy-Seller has pocket-friendly pricing. It is also very flexible when it comes to the rental periods it provides. On Proxy-Seller, you have to pay for individual proxies – remember, they do not offer you access to a pool. The pricing of their proxies depends on the version of IPs (IPv4 or IPv6), location, and rental period (options available from 1 week to a year). Take, for instance, an IPv4 proxy in the United States meant for accessing Twitter goes for a price of $1.84. When going for weekly proxies, the price will be lower. Interestingly, the main discount deals come when you are buying more proxies for an extended period of time.


In terms of payment methods supported, Proxy-Seller has got everyone covered. The supported methods include PayPal, QIWI, VISA, MasterCard, YandexMoney, BitCoin, and PerfectMoney USD/EUR. If, after paying, you are not satisfied with the quality of IPs provided, you can ask for a refund within 24 hours of payment, and you will get a full refund. Because of the short period provided by their refund policy, you have to test the proxies sold to you as soon as possible to ascertain their quality before the validity period of their refund policy expires.
Features
As stated earlier in the article, Proxy-Seller is a unique datacenter proxy provider. Let take a look at some of the features that come with this provider.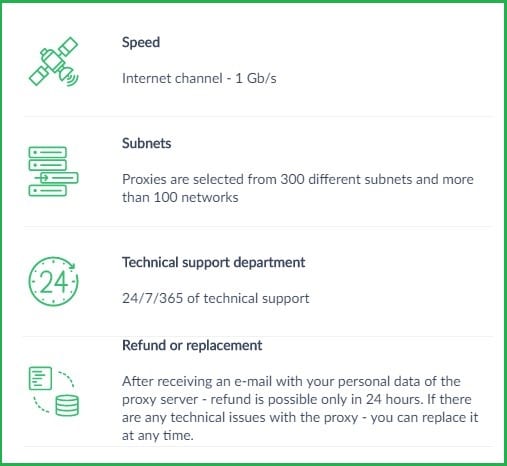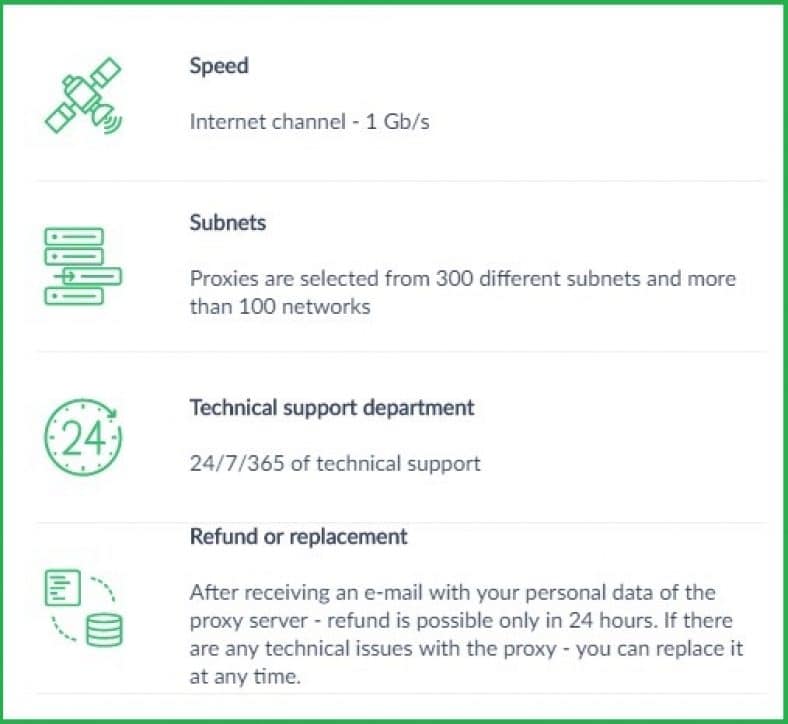 Unlike other providers, Proxy-Seller has over 100 networks and 300 different subnets. With different networks and subnets, your proxies are protected from subnet bans.
Aside from the standard IPv4 IPs, you can get proxies that make use of IPv6 IPs. IPv6 is cheaper when compared to IPv4. However, they are not compatible with many proxy use cases.
Proxy-Seller has a good customer support system. They have an excellent FAQ page where you get answers to frequently asked questions. If you intend to contact them directly, you can do that via their email address and the live chat option on their website. Their technical support team can help you resolve issues you have using their proxies.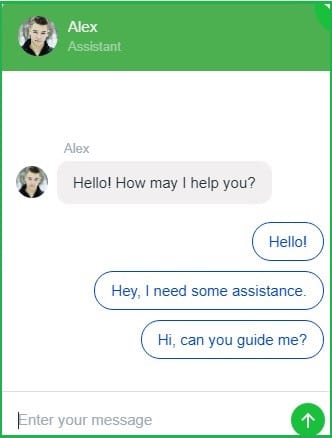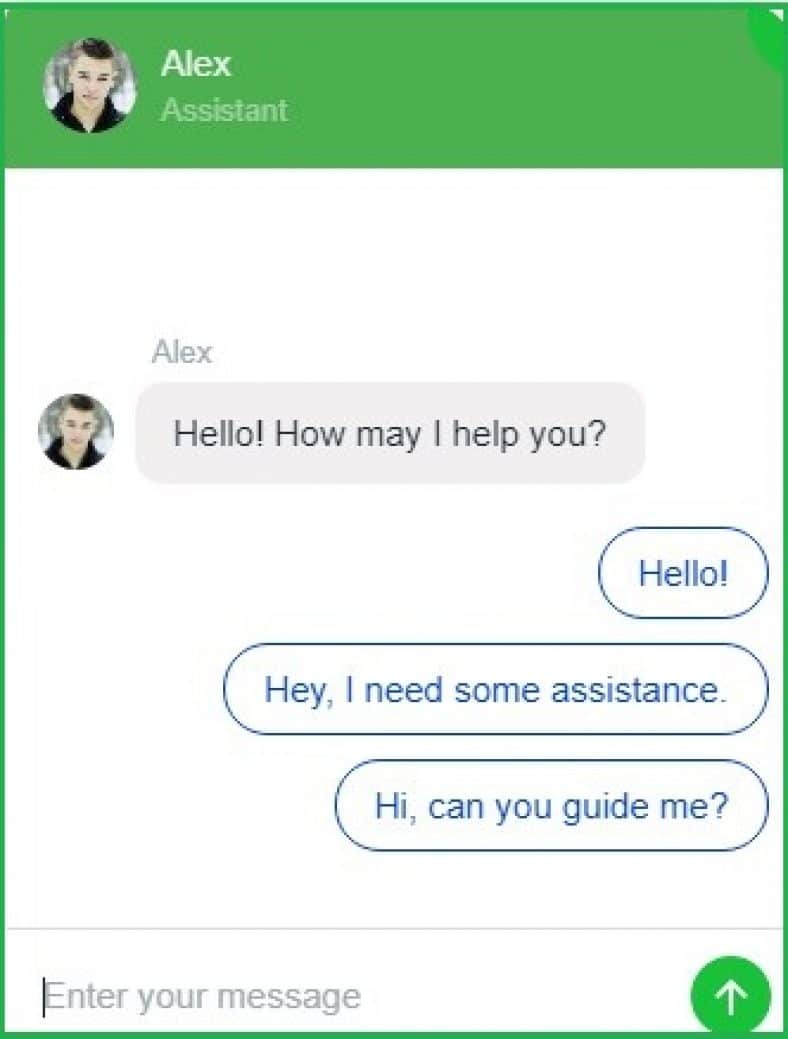 Proxy-Seller proxies come with unlimited bandwidth usage. There is also no limitation in the number of concurrent threads you can create – and the number of PC you can use at the same time. However, too many threads can lead to low connection speed.
Another important feature of Proxy-Seller you will come to love is their connection speed. Their servers are of high-quality servers that make use of 1GB/S internet channel.
If you are not satisfied with the quality of IP sold to you, Proxy-Seller will replace them for you. If you are not interested in getting new ones, you will be offered a full refund – within 24 hours after purchase.
Has support for 20 countries. The countries supported are shown in the screenshot below. Because of their location support, you can use them for accessing geotargeted content in many countries around the world. This is also responsible for the different number of subnets they have.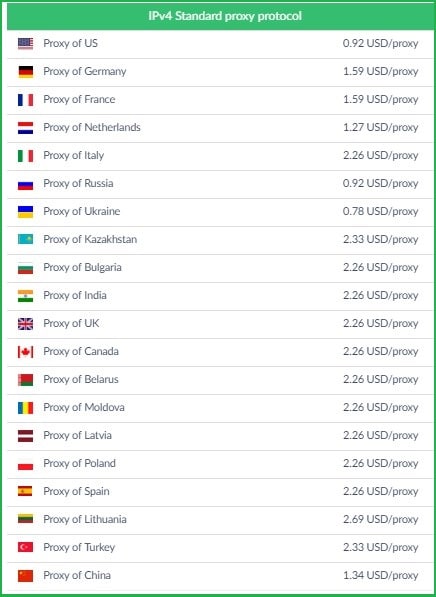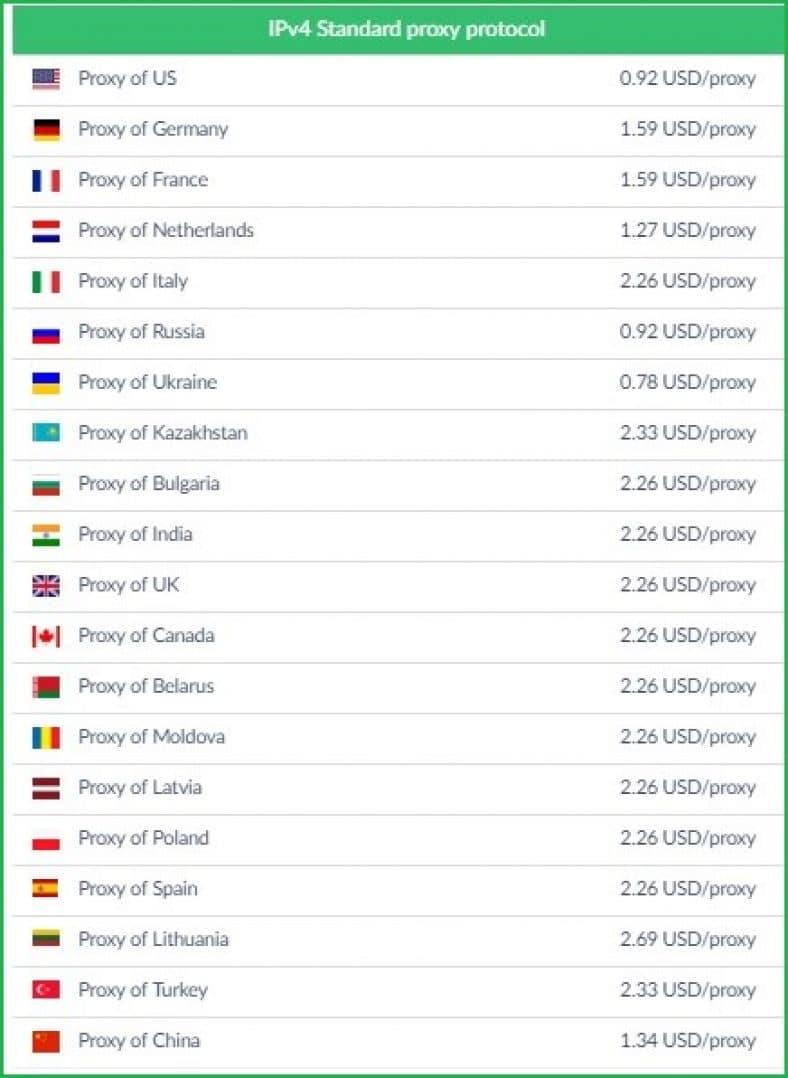 ---
back to menu ↑
How to Use Proxy-Seller

Proxy-Seller proxies are very easy to use. For you to make use of their proxies, you have to buy them individually, and each of the proxies IP addresses will be delivered to you. At the point of payment, you have to choose the country, use case, IP version, and rental period. When the proxies get delivered to you, all that is required is to use the proxies, the way you use regular proxies. This is because it does not need any geotargeting or special configuration.



To make configuration easy for you, Proxy-Seller provides step by step guide on how to make use of their proxies on popular browsers such as Google Chrome, Internet Explorer, Safari, Proxifier, Mac, and even Opera. The also provide guides for using them on many other devices and software. The guides are accessible from the user dashboard. Proxy-Seller has support for username and password authentication, as well as the IP whitelisting option.
---
back to menu ↑
Our Proxy-Seller Speed Test
Proxy-Seller claims to offer one of the fastest Internet connection speed. We do not want to take their word for it, and as such, we had to run a speed test to ascertain the truth behind their speed claim. To test the speed, we used the Speedtest.net testing tool. We first tested the speed of our Internet connection without using any proxy. Below is the result.
Speed Test without using any proxy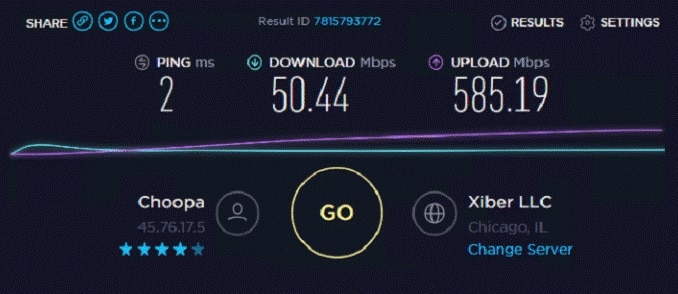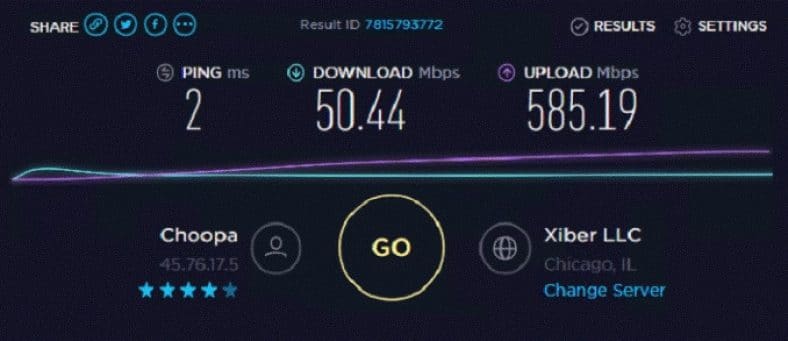 IPs: Without using any proxy
ISP: Xiber LLC
Ping: 2 ms
Download speed: 50.44 Mbps
Upload speed: 585.19 Mbps
With the above, we can have a benchmark to ascertain if their proxies are fast or not. Now, we tested their proxies 191.96.43.11 and 154.16.134.214. Below is the result we got.
---
Test 1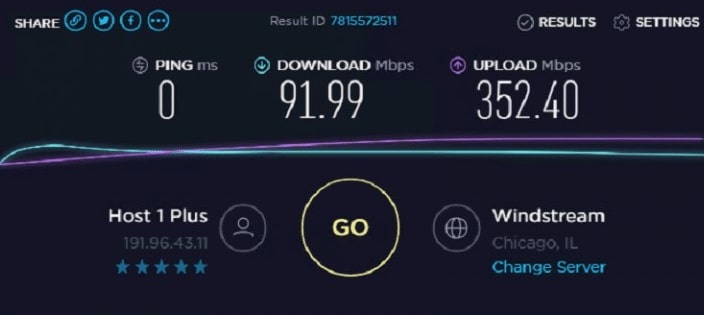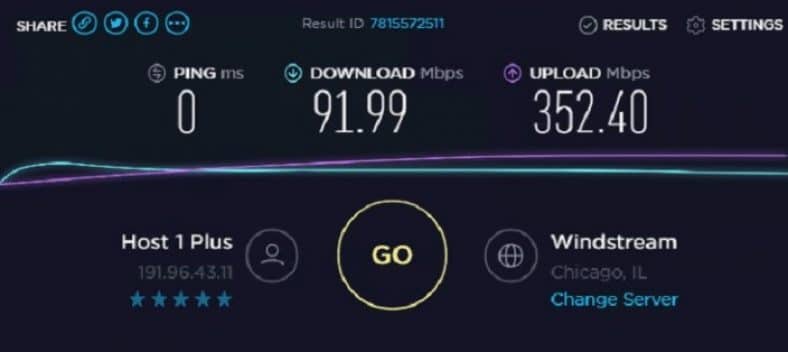 IPs: 191.96.43.11
ISP: Windstream, Chicago LLC
Ping: 0 ms
Download speed: 91.99 Mbps
Upload speed: 352.40 Mbps

---
Test 2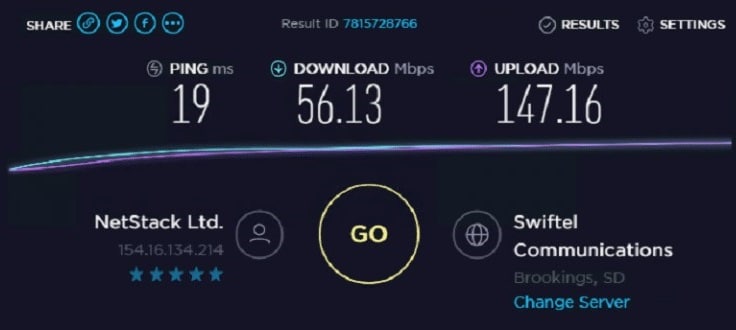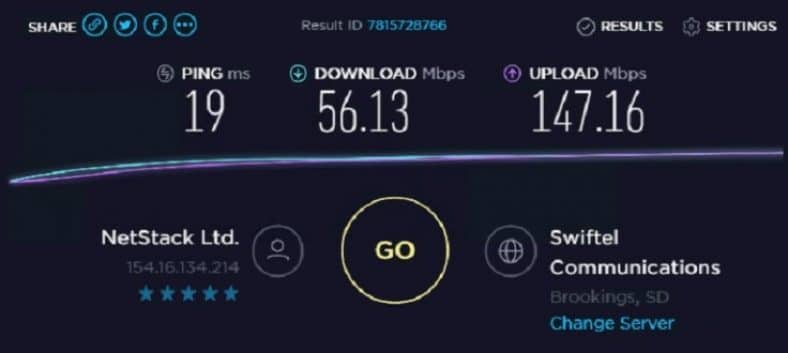 IPs: 154.16.134.214
ISP: Swiftel Communications
Ping: 19 ms
Download speed: 56.13 Mbps
Upload speed: 147.16 Mbps
---
Our Geolocation and ISP Test
The last tests we carried out are the Geolocation and ISP test. Quite already, we are aware that their proxies are datacenter proxies. However, we want to know if the locations and providers they claim their proxies originate from is true. We will also check this using the two IPs we used for speed tests. We use IPinfo.io for the test.
IP of Proxies
Geolocation/ISP Result
191.96.43.11
Location: Chicago, Illinois, USA
ISP: Digital Energy Technologies Limited
154.16.134.214
Location: Sioux Falls, South Dakota, USA
ISP: Digital Energy Technologies Chile SpA

The proxies were delivered accordingly. One thing we also confirmed from the geolocation and ISP test is that the subnet of proxies they provide varies, and as such, they also live up to their promise of providing proxies from different subnets.
---
back to menu ↑
Our verdict
No doubt, Proxy-Seller has proven to be a datacenter proxy provider that you can trust. They provide proxies that work. Their proxies offer very Internet connection speed, compatible with many proxy use cases, and easy to use. They have an affordable pricing system and flexible rental periods. Because of these and many more, we recommend Proxy-Seller to our readers. Do not worry, if you need any form of support, the Proxy-Seller technical support team will help you out.