TheSocialProxy is a mobile proxy provider you can buy mobile proxies from. It is not your regular mobile proxy provider. It is a high-quality provider that provides unlimited connection, help you avoid blocks, and help you with a raw and unmodified 4G and 5G mobile connection.
High-Quality Mobile Proxies for Social Media Automation
High anonymity, reliability, and security
High speed perfect for a proxy service
Developer API with IP rotation support
Easy to use user dashboard
Perfect for all social media platforms and automation bots
Instant delivery and set up
---
TheSocialProxy is a new mobile proxy provider I stumbled upon in January 2021 on BlackHatWorld. This proxy provider was introduced as a response to the unique problems social marketers have botting their accounts using regular proxies.
Social media platforms are strict on the use of proxies and have proxy detection systems in place to prevent the use of proxies on their platform. If you use regular datacenter proxies or even residential proxies, you could get sniffed out. With mobile proxies from TheSocialProxy, you can get mobile IP addresses and appear on social media sites as a regular mobile user.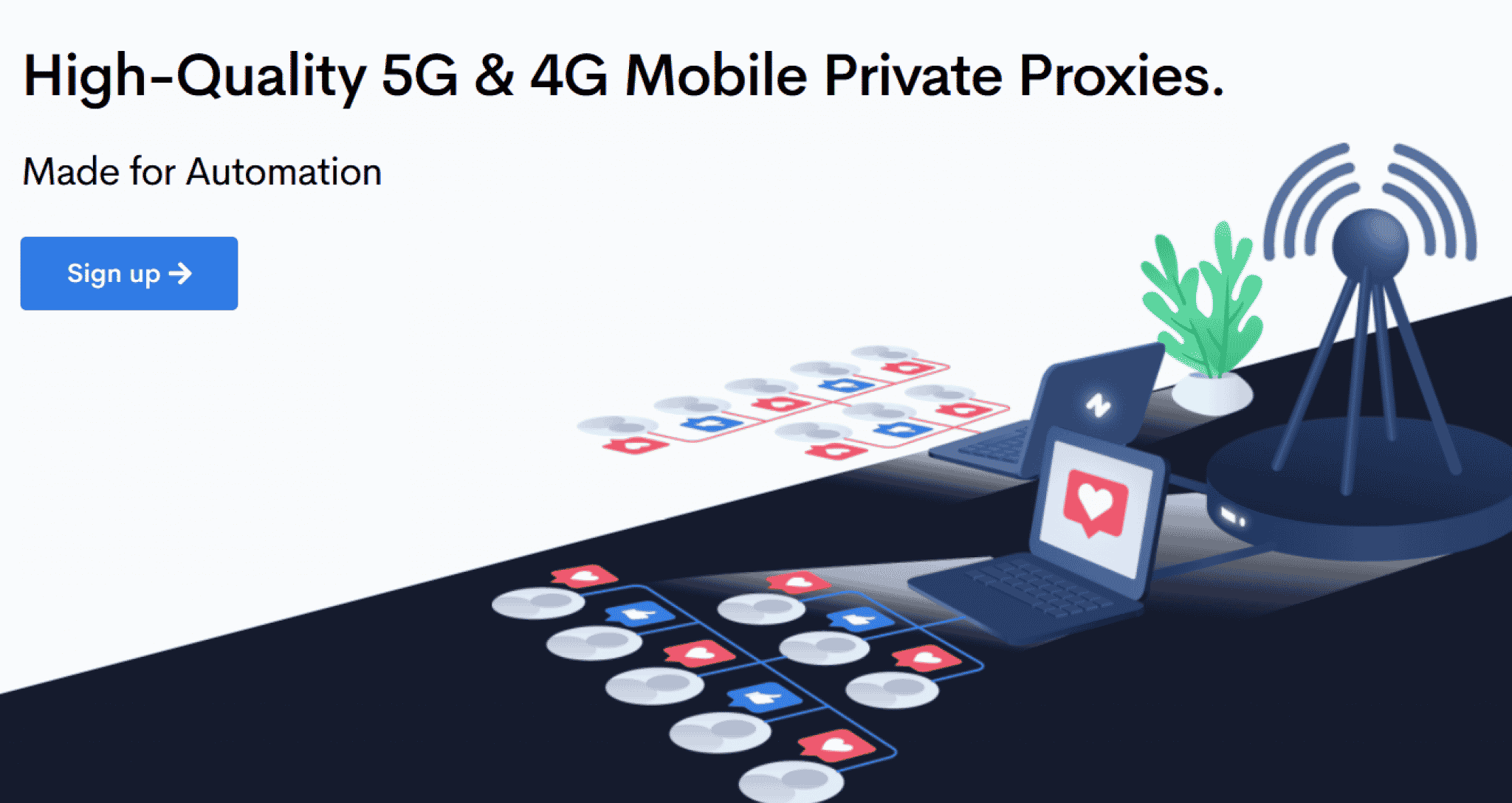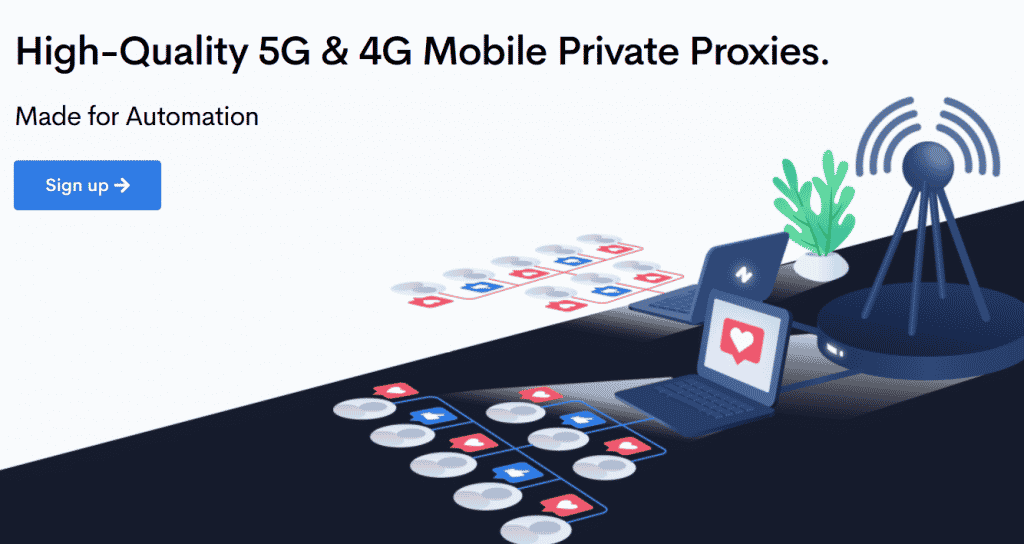 TheSocialProxy has its headquarters in Israel. With their mobile proxies, you can grow your social media accounts without fear of being blocked. Interestingly, their proxies work well with popular social media automation tools in the market.
As an automation focused provider, they have got support for developers, and you will find their proxies quite helpful. I am saying this because I have tried their proxies and put them through our testing procedure, and they perfect excellently well. However, they still have room for improvement. This review article has been written to provide you details of our research about their proxies.
Is TheSocialProxy worth it? That's what we'll discuss in this review.

15% OFF
Get 15% Discount: put promo code "PRIVATEPROXYREVIEWS" to check out!
---
---
TheSocialProxy Solution
Social Media Automation
The major use of mobile proxies is for social media automation. Take, for instance, while you could access the Instagram web platform using your computer, a large percent of IG users are surfing from mobile, and as such, mobile IP addresses are more natural than using residential IPs. Even when botting on your PC, automating your account using mobile proxies will make your activities more natural.TheSocialProxy provides mobile proxies perfect with Instagram, Facebook, LinkedIn, Pinterest, and TikTok. Their proxies integrate well with Jarvee, Follow Liker, Nextpost, Multilogin, and Socinator, among others.
Web Scraping and Crawling
Aside from social media automation, web scraping and crawling are other use cases you can put TheSocialProxy for. Web scraping entails the use of an automation bot for web data extraction. With this, you can see activities such as price monitoring, SEO auditing and monitoring, travel aggregation, site localization testing, and other forms of data collection directly from publicly available web pages as web scraping. With TheSocialProxy API support, you can enable automatic IP rotation after a specific period of time.
Brand and Personal Protection
The Internet is not as private and secure as you think, thanks to your device IP Address that could be used to uniquely identify you. If you want to keep the activities of your brand safe away from prying eyes, you can make use of TheSocialProxy, and they will provide you access to mobile IP addresses that will mask your own real IP address when surfing the Internet.
---
back to menu ↑
How TheSocialProxy Works
TheSocialProxy has a simple working mechanism. In terms of location support, it has support for US, UK, Austria, Germany, and Israel, so can provide you access to mobile proxies/IP addresses from these five locations. All of their equipment and servers are owned and managed by them. It is because of this that they are able to have control over their service and provide high-quality service.
When using their service, your web requests are not sent to intending websites directly. They are routed through their proxy server and from there routed through a 4G LTE device to the intending website. With a workflow as this, your real IP address is not seen by the websites you send requests to – the websites can only see the 4G mobile IP address assigned by the TheSocialProxy server. The IP address assigned to you is not static. They rotate the IP address, which makes it perfect for use with automation tools that need IP rotated automatically.
---
back to menu ↑
Pricing and Features
In the proxy market, mobile proxies are considered expensive when compared with datacenter and residential. TheSocialProxy is not a free service – it is a business that invested time, expertise, and money into providing premium mobile proxies for US, UK, Austria, Germany, and Israel locations. (5G for New York City added, cost €119 per proxy.)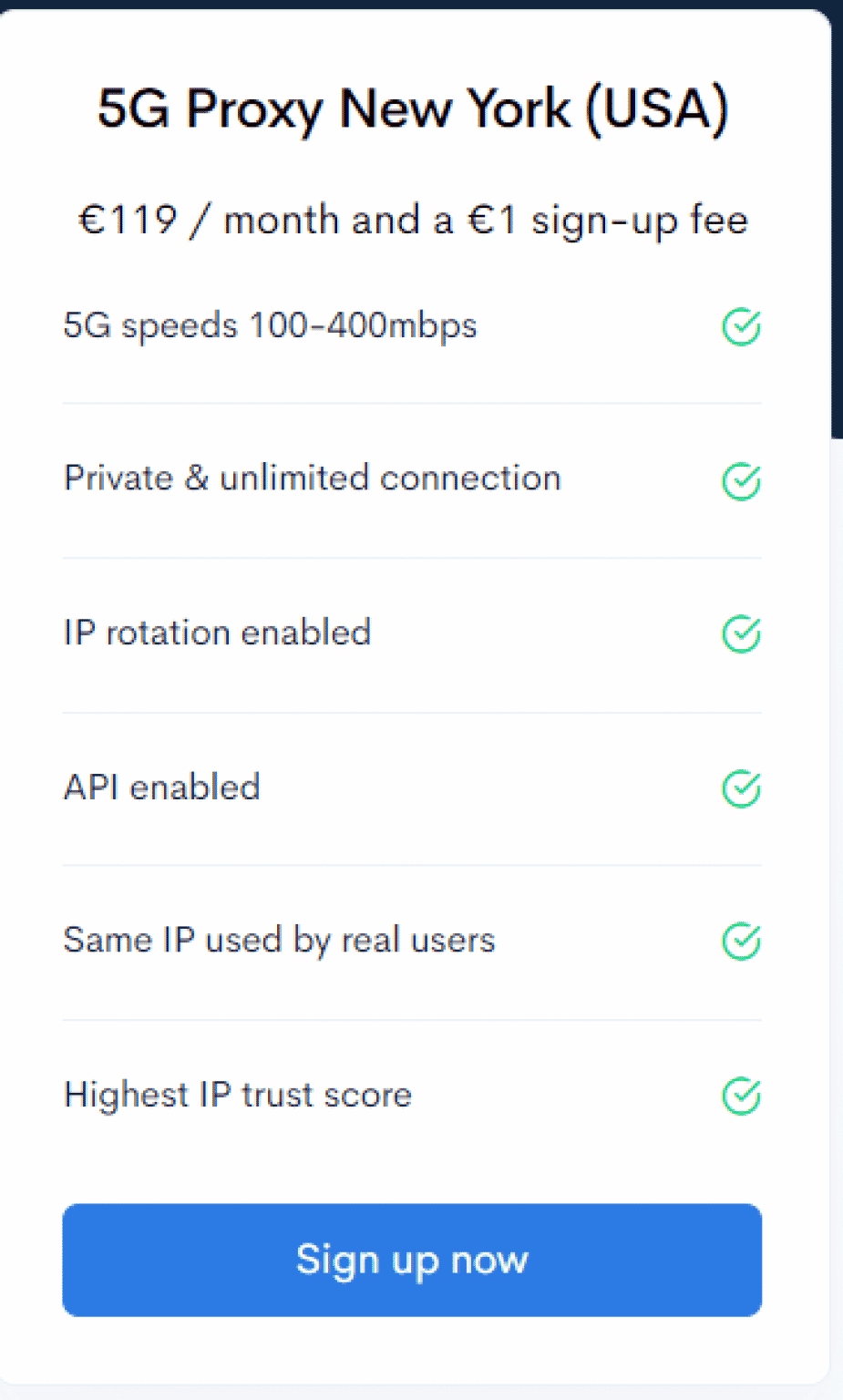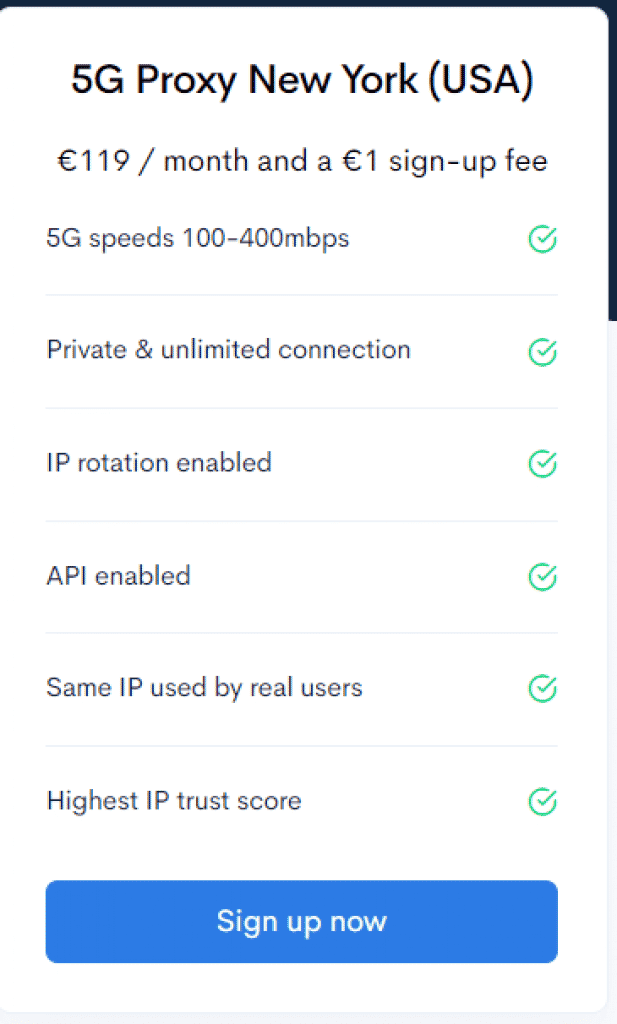 TheSocialProxy is one of the simplest pricing models I have seen in the proxy market. Its pricing is not based on the number of proxies, as you can use as many mobile IPs as you want from their pool. Interestingly, there is no limit to the amount of bandwidth you can use – unlimited bandwidth usage is allowed.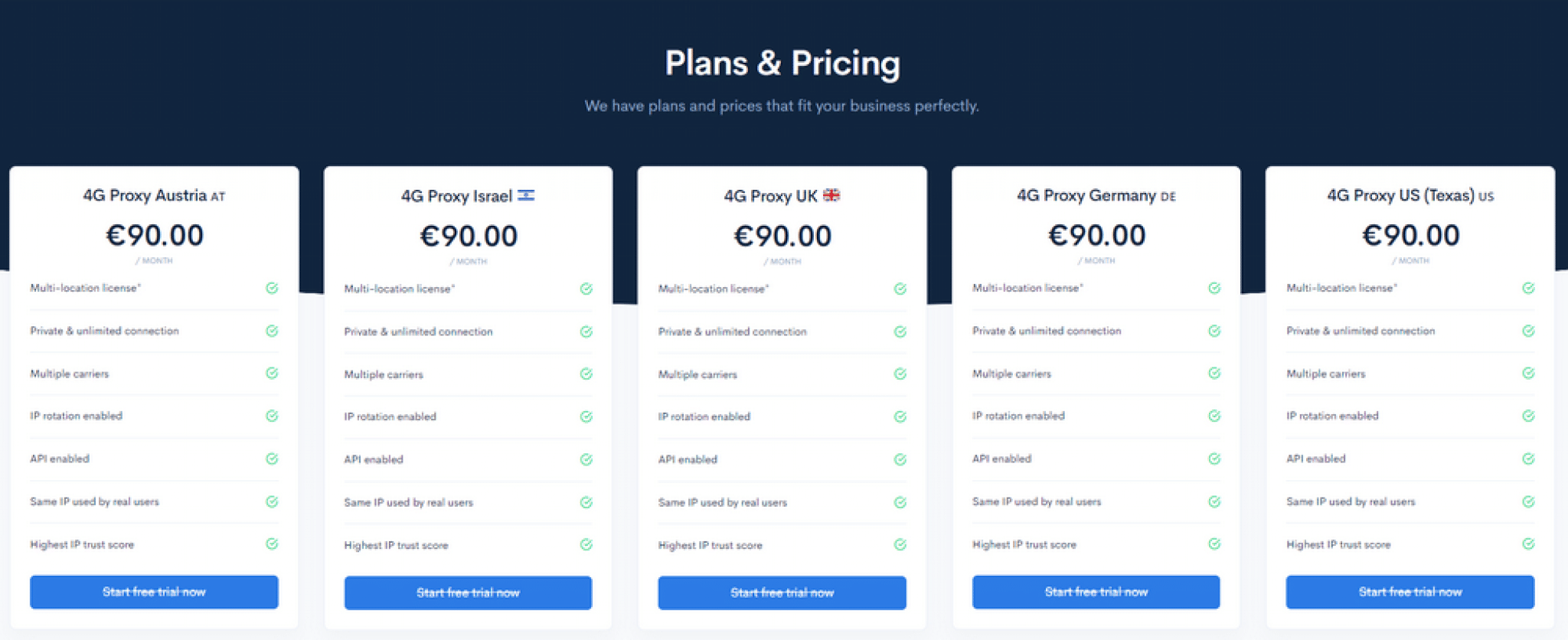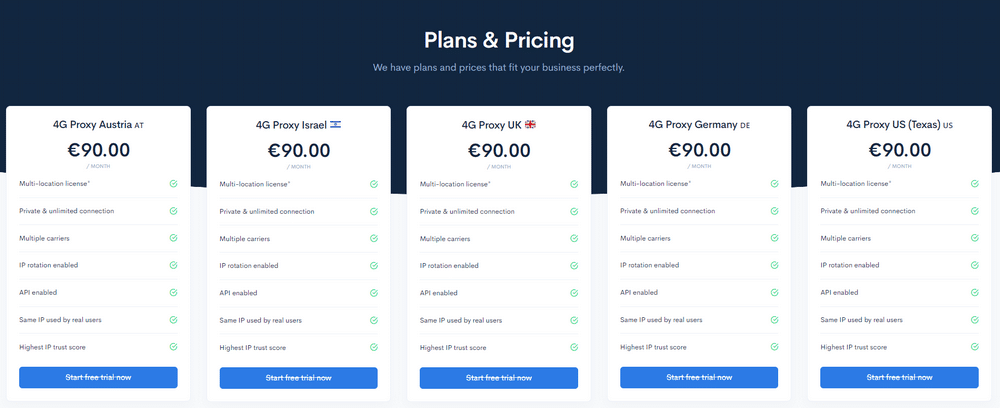 They have 5 packages you can buy – 4G Proxy Austria, 4G Proxy Israel, 4G Proxy UK, 4G Proxy Germany, and 4G Proxy US(Texas). The only difference between these 5 packages is the location – the price is the same – €90. You can make payments via PayPal or credit cards. One thing you will come to like about TheSocialProxy is that it provides a free trial for intending customers to try out their proxies and see if their proxies will work for their use case.
Interestingly, they also provide a money-back guarantee that will enable you to get a refund within three days of making payment. After three days, you lose the right to ask for a refund. So, you are advised to use the proxies within three days of making payment.
Features of TheSocialProxy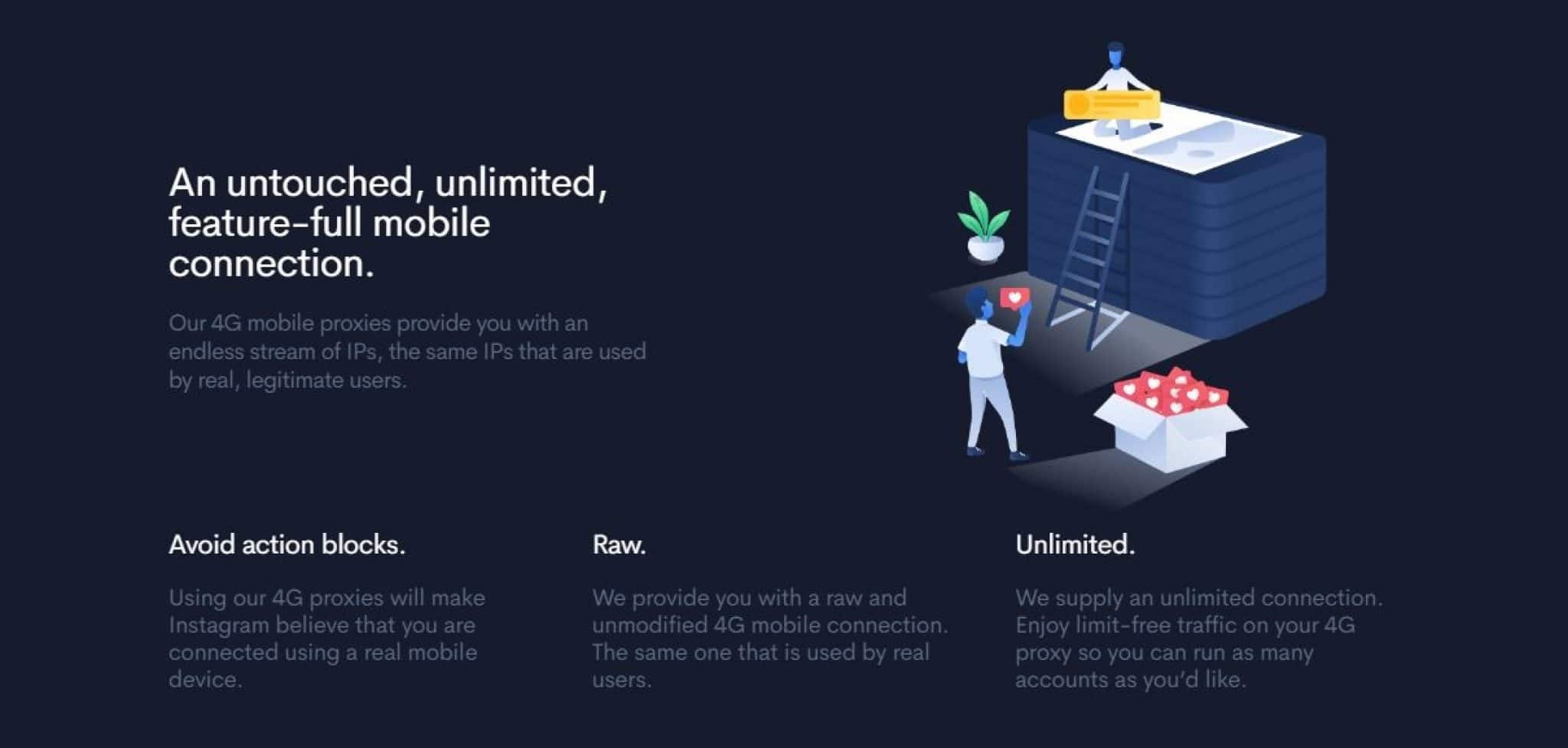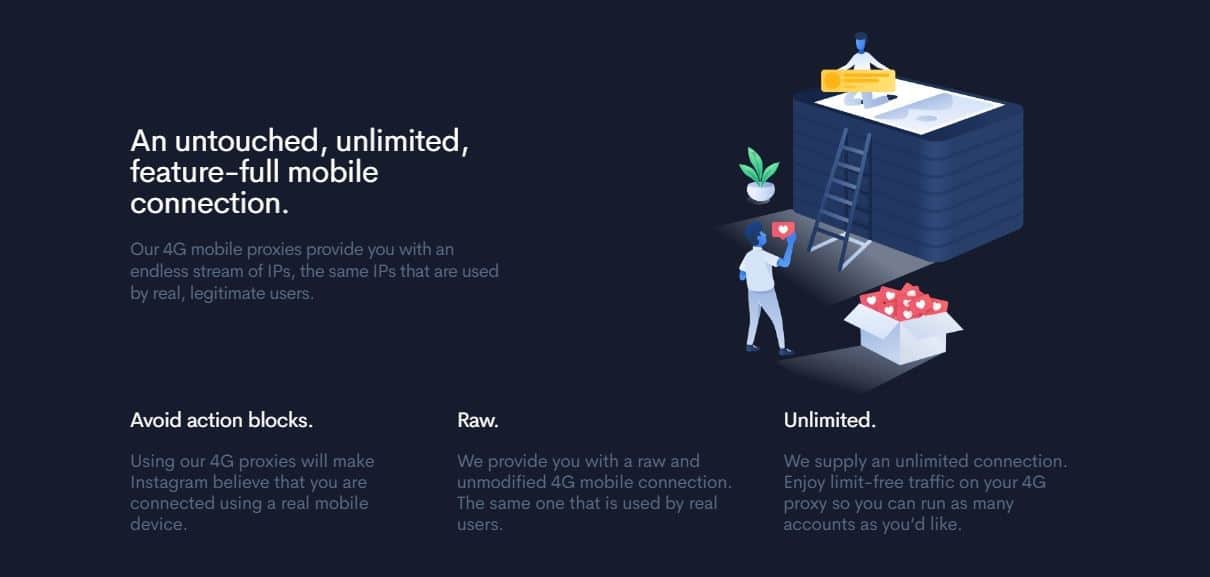 The supported locations are Austria,  Israel, UK, Germany, and US(Texas).
Proxies are undetectable, reasonably fast, and reliable with an impressive uptime.
Powerful developer support provided with support for API, IP support, and real-time access log.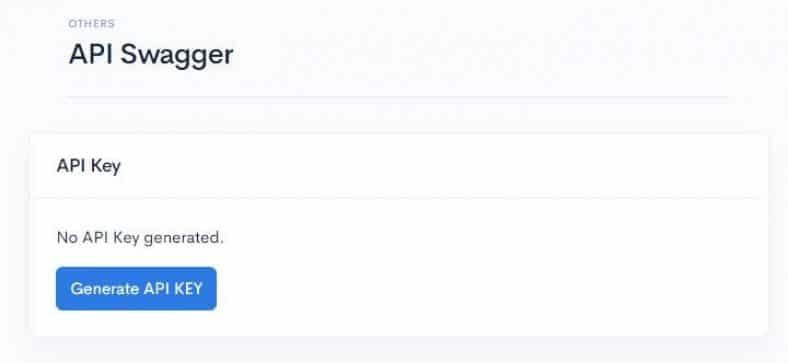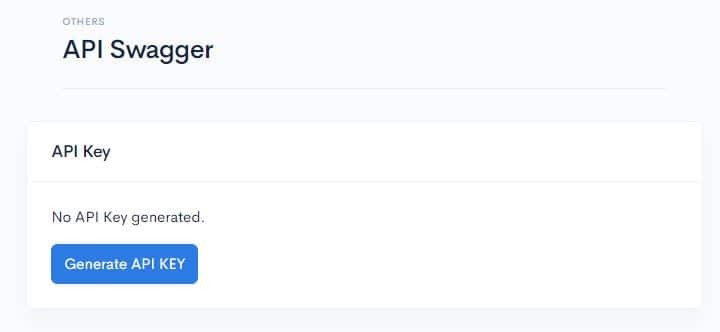 Provides an endless stream of mobile IP addresses for your personal and Internet marketing tasks.
Integrate well with all popular social media automation bots, including Jarvee, Socinator, Follow Liker, Multilogin, and Nextpost, among others.
Useful for a lot of use cases, including brand protection, price monitoring, site testing, travel aggregation, marketing research, SEO, ad verification, quality assurance, among other tasks.
Location is chosen at the time of purchase, and you can't switch except you make a new payment
---
back to menu ↑
How to Use TheSocialProxy
If you have made use of proxies from another premium provider, then you already know how to make use of proxies from TheSocialProxy. In other to make use of their proxies, you will have to sign up for an account. Using your username and password, you can log into the user dashboard and go to the "4G / LTE Proxies" section. You will see the proxy packages there. You can make an order, make payment using either of the supported methods (PayPal or credit cards). The proxy gets delivered instantly for you to start using.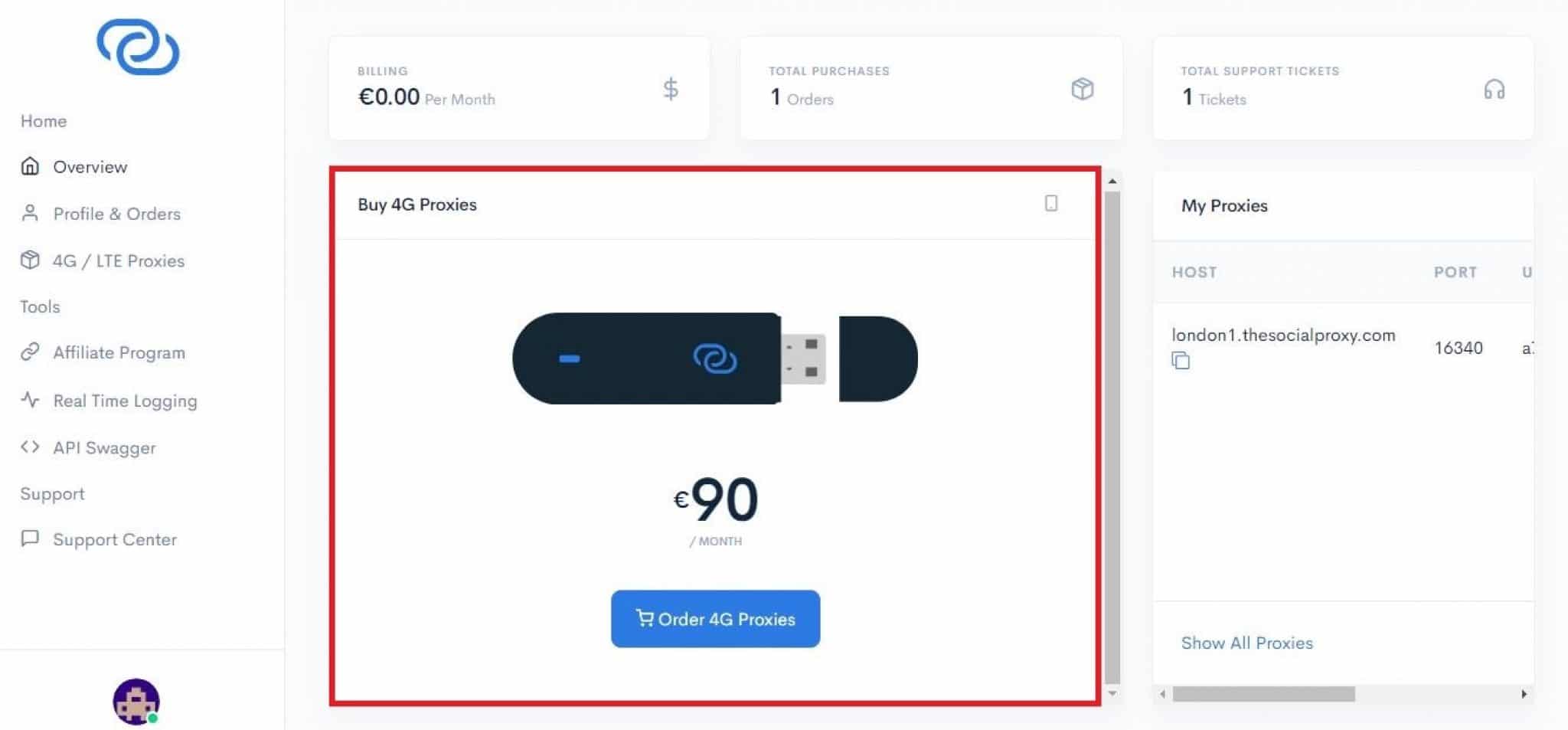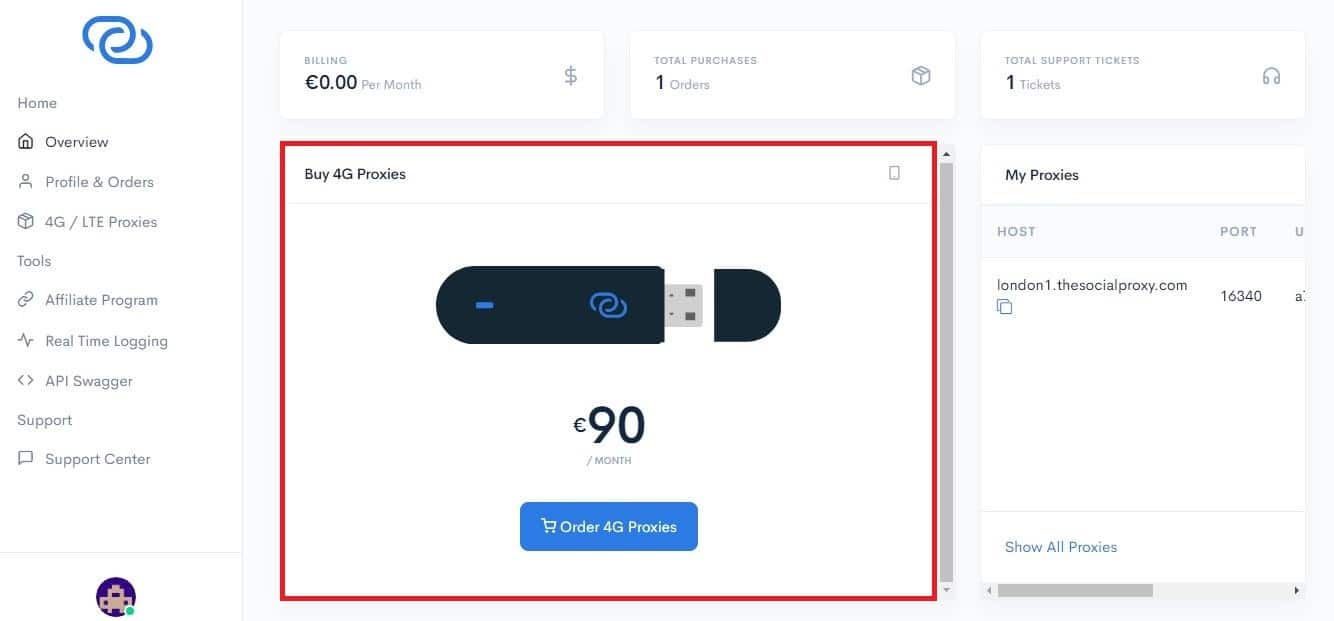 TheSocialProxy does not offer you a bunch of IPs to use. Instead, it gives you a proxy gateway – something like an endpoint from which you can access their mobile IP address pool and use as many mobile IPs as you want. To get the proxy details to use, go to the overview section of the user dashboard; at the right-hand side of the page, you will see a section labeled "My Proxies." For me, I bought only one package, and as such, only one proxy detail is available. Below is how the "My Proxies" section looks like.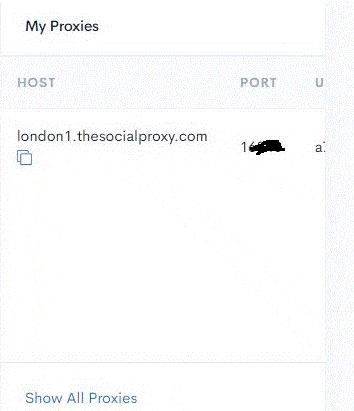 From the above, you can see the proxy server address (host), port, username, and password. If you want to use it with a browser, you will need to set it up with just the host and the port. When you try surfing for the first time, a pop up will appear asking you for the username and password. To set up proxies on your favorite browser, check out this article on how to set up proxies for popular browsers. To use it together with an automation bot, you will have to get the guide on how to set up proxies for the specific bot.
Authentication
Because TheSocialProxy mobile proxies are paid proxies, they require authentication before you could use them. The method of authentication is username and password authentication, and you will find the username and password to use for authentication alongside the proxy and port in the user dashboard. TheSocialProxy does not have support for IP authentication AKA IP whitelisting.
Geo-Targeting Support
TheSocialProxy has a multi-location license, and the price is the same, that a significant advantage over other mobile proxy providers. While for users, you can change the region 2 times per month and up to 5 proxies per day. Such a policy is undoubtedly more stand in the user's perspective to consider the problem, virtually reducing the user's use cost. This makes us expect it to share more locations.
---
back to menu ↑
Our TheSocialProxy Speed Test
Are you aware that proxies reduce your connection speed because of the rerouting of Internet traffic involved? However, that is not a justification for using a slow speed proxy server. In fact, if you are using a slow proxy server, it is time to change to a faster one. So, does TheSocialProxy falls under proxies that are fast or slow? To answer this question, we had to put proxies from TheSocialProxy into our speed test. How we do the test is simple, we test out our proxy speed without using any proxy server, and then we test our Internet speed while using TheSocialProxy.
We use the Speedtest tool by Ookla. Below is our test result without using a proxy server. The speed is not one of the fastest but certainly fast enough to get a lot of things done.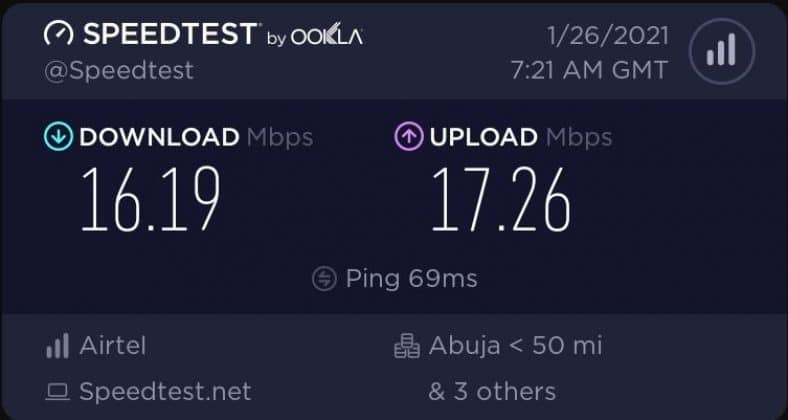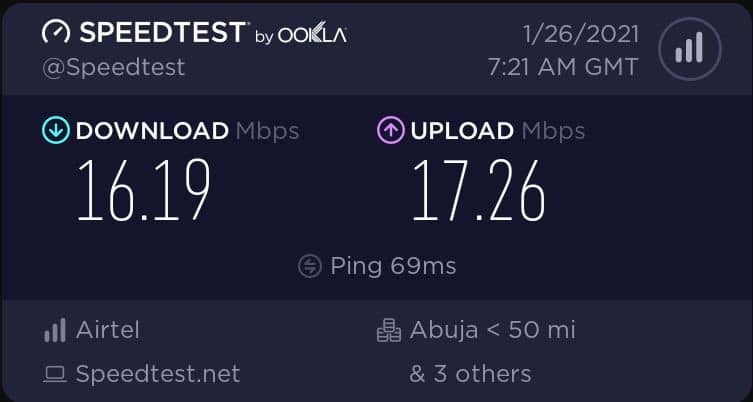 Looking at the above, you will see that we have a ping of 69ms, a download speed of 16.19Mbps, and an upload speed of 19.26Mbps. We will be using this as a benchmark to see how fast TheSocialProxy mobile proxies are. Below is the test result when we used TheSocialProxy mobile proxies from the UK.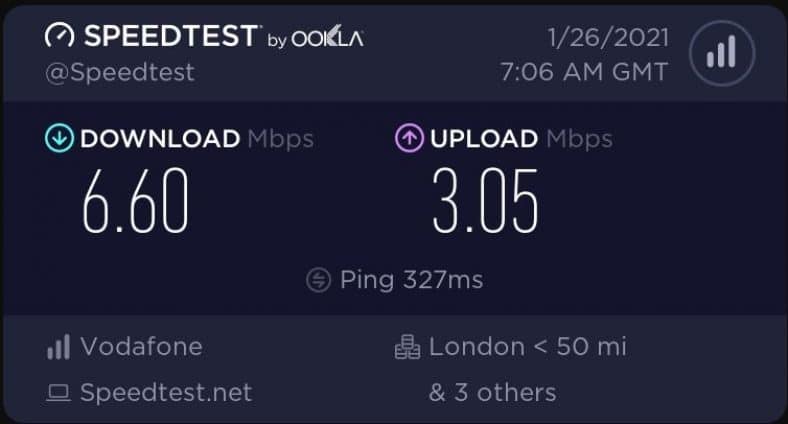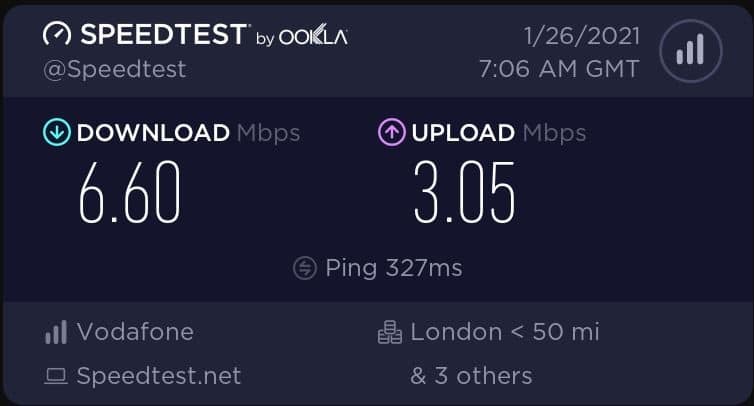 Looking at the above, you can see that the download speed has been reduced to 6.60Mbps and upload speed to 3.05Mbps. The reduction is expected and nothing surprising. When you compared the speed data with or without proxies, you will come to appreciate the speed of TheSocialProxy. If you ask me, I will tell you that their proxies are fast. I tried using their proxies on a good number of sites,and they perform excellently well.
---
back to menu ↑
ISP Testing – Mobile IPs or Not?
If I must tell you the truth, proxy providers cannot be trusted. They could promise you one thing, but you will end up with another. for this reason, even TheSocialProxy service claims that they offer mobile IP addresses, we do not believe them.
We had to put their proxies to test to see if their proxies are actually mobile proxies or not. Unfortunately, the proxy type of mobile IPs and residential IPs is the same – they are all named ISP IPs. For this reason, you will have to use the name of the ISP provider to determine if an IP address is a mobile IP or a residential IP.
We could use the Ipinfo.io tool to check the type of IP address used. Using the Ipinfo.io tool, we looked up the details of one of their proxies and got the below as a result.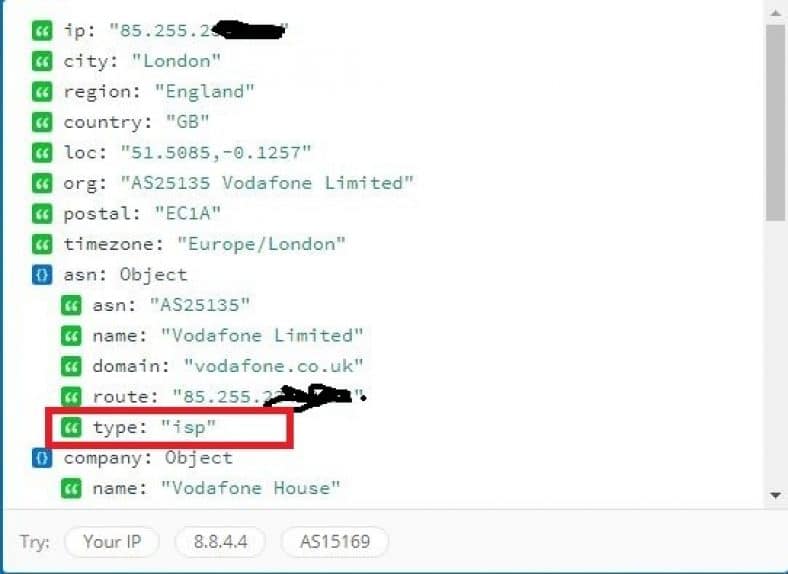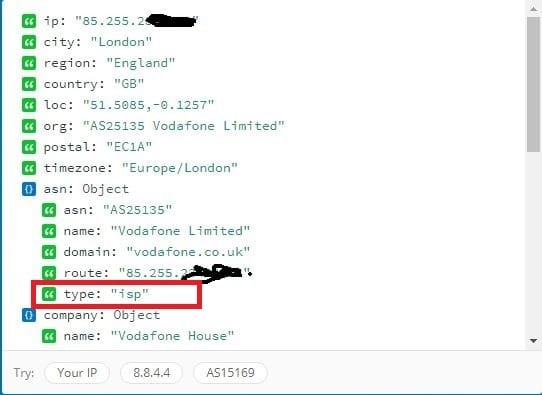 From the above, you can see that the type of IP address is ISP. Interestingly, Vodaphone is the ISP, which is a known mobile carrier. For this reason, we can reach a valid conclusion that their proxies are mobile proxies.

20% OFF
Get 20% Life-time discount: put promo code "privateproxyreviews" to check out!
---
back to menu ↑
Our verdict
Just like every other provider out there,TheSocialProxy has its strengths as well as weaknesses. It is a new provider, and not many proxy users know of it, and their proxies have not been put to rigorous security tests by many cybersecurity agencies. However, as far as we are concerned, their proxies work not only for social media automation but for a good number of other use cases. Their proxies are fast, undetectable, and reliable. For this reason, we are recommending their proxies. They are on our recommendation list.