---
How To Configure Proxy On Android
In this guideline, we will be taking you through the step-by-step guidelines to configure proxies on your Android mobile manually. Routing your Internet connection through proxies has never been made easier. Pay attention to the following steps and do not jump any for effective results.
1. Navigate to settings on your Android device and tap Wi-Fi and Internet.
2. The Wi-Fi network will top the list of options once you are connected.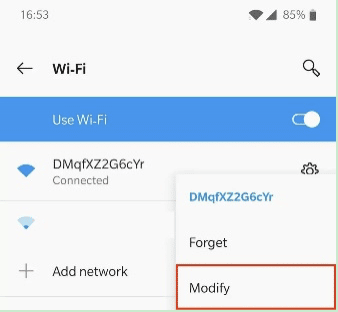 3. Tap the switch feature on the right hand and click modify.
4. Some options will pop up.  Tap and hold the network title or name then click modify.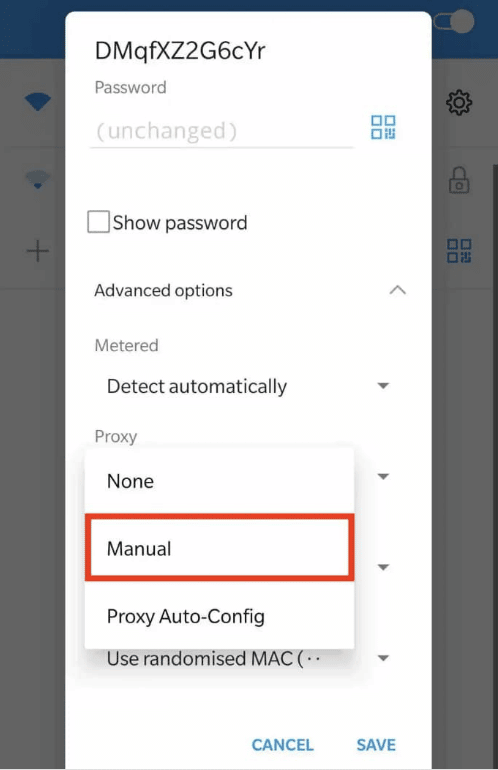 5. Select the advanced option to see the further menu. The proxy drop-down box pops up. Then tap it.
6. Select Manual in the drop box. Here you will be required to input your proxy server setting yourself. Should be using a public or administrative network, it might give a PAC file that automatically configures your proxy.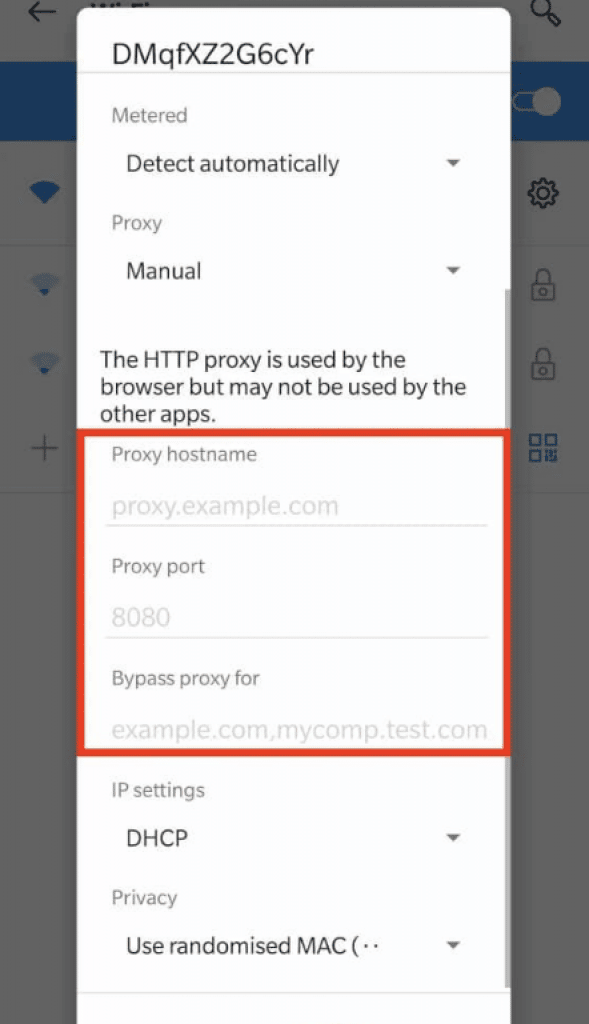 7. Enter the details of the proxy server such as the hostname (for example; uk.proxyprovider.net). If you have a hostname, good and fine but if not, you can enter the proxy IP address. Also, input the proxy port.
This is the digit that comes after the hostname or IP address. It is usually preceded by a colon (for example; uk.proxyprovider.net:10000). These details can be found on your dashboard. Then tap save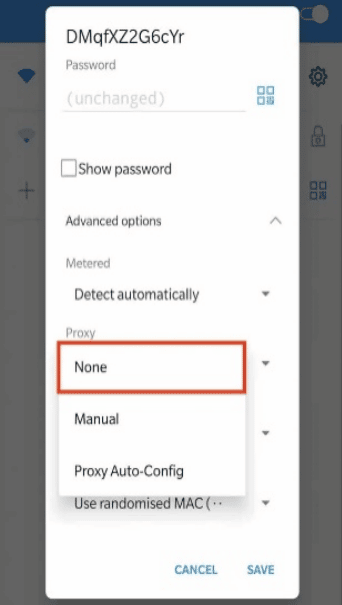 8. Go to your web browser to authenticate your proxy with your login credentials; username and password. You can confirm your proxy by going to show my IP to confirm if your IP and location have been changed.
9. If you have followed these steps with keen attention, you are good to go! Your connections will be routed through the proxy server.
---
How To Use And Stop Proxy On Android Device
Using your proxy on an Android device is just straightforward like clicking a mouse. The tedious part of the work is only required during the configuration process. The moment you are done with configuration without leaving any step out, all your Internet and web requests will be routed through the proxy.
Thankfully, it only requires a Wi-Fi connection to operate. It might not route all apps through the proxy server but you can use a certain app to ensure all apps are routed through the proxy.
However, you might have to root your device.  Should you have reason to stop the proxy on your Android, the process is just similar to the configuration steps. Just follow the steps and where the drop-down box pops up, you tap 'None'. Then save the setting. This returns all your Internet connections to the default IP addresses assigned to your device.
---
Can I Use The Same Proxy on My Android Phone And PC?
Surely! One of the good features you will enjoy when you buy proxies from reliable service providers. Although most of the providers lay claims on that, not all work well when you connect to them from your Android mobile to your PC. Thus, once you purchase a reliable proxy, you can always make use of them on your android phone.
However, what should be of concern to you is providers that restrict usage to only a device. If you plan to use proxies on both mobile and PC, then avoid using providers that allow users on only one device at a time.
---
Does The Proxy Reroute All The Apps on My Android Phone?
There is one interesting thing you need to know about proxy usage on Android – Apps decide whether they want to use your proxy settings or not. And a good number of them actually disregard it. It is for this reason you are advised to make use of a proxy client that will force all web traffic via proxies.
Without doing that, you are at the mercy of specific apps. But you can be assured that your browsers will use your proxy settings.
---
Does My ISP Have Access To My Internet Activities If I Use Proxy On My Android?
No! This is simply because you are not using the IP address assigned to your device with which they can trace your location and Internet activities. The further they can go is to know what request you send from your phone but can trace what domain or website the request is sent to.
This is so because the proxy intercepts the request and changes the IP before sending it to the targeted website. Although proxies don't give the advanced level of encryption you get when you use a VPN on Android, they have your IPs masked.
---
Conclusion
From the above, you can see how easy it is to set up proxies on your Android device. While you can actually do it, you need to know that proxies are not the best tool for privacy on mobile. If you can afford it, I will recommend you make use of a VPN as they provide you encryption support at the system level which you don't get from proxies.

Read more: Best iPhone Proxies