Proxy-Cheap.com is a new residential IP proxy provider with a massive range of different locations that has the most affordable pricing found on the proxy market. Delivering an opportunity to access an IP pool consisting of 7+ million IPs when purchasing even with the smallest package of 1GB. Every plan is based on traffic usage, therefore you only pay for what you use.
Affordable & Reliable residential proxy solutions
Over 7M+ residential IPs in the pool
Instant Proxy setup
User-friendly dashboard to manage your proxies and inspect traffic usage
GEO-targeting: 127 locations available, country level targeting.
Reseller API access with unlimited sub-user management
Whitelabel Resellers programme to run start your own proxy-business
Cheapest on the market
---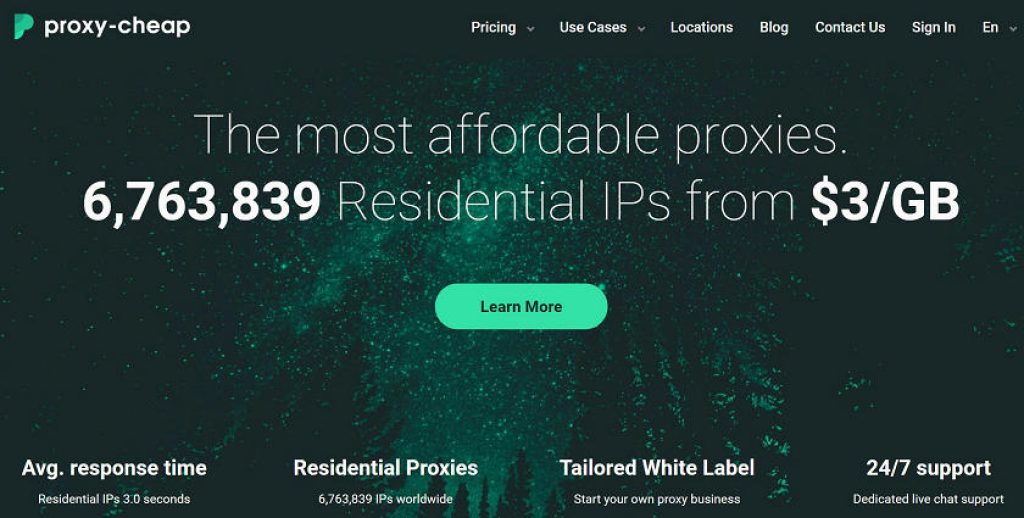 Proxy-Cheap is a supreme proxy provider that comes with an extremely affordable price. Over the period of 2019 they have claimed their place in the market and proved that safety, reliability and affordability are essential to the company. They provide access to a range of the most important business locations (127+ Locations) which allows them to work with the best companies and teams around the world. Every proxy in the network is anonymous and the IPs are provided with advanced rotation, as an assurance that you will get only a tested, working proxy directly from the pool, within the specific location of your choice. This remains to be one of the most accessible and affordable rotating proxy networks to use, while reducing the workload of maintenance and allows Proxy-Cheap to focus on the excellence of their customer-support.
Proxy-Cheap works excellent with the use cases like: purchases of limited edition sneakers or tickets, social media accounts creation, data scraping, seo utility & optimisation, ad verification and many more!
They support social media automation tools & bots as well as are compatible with all sneaker bots. The biggest benefit of residential proxies is that all of the IPs are hard to detect and therefore are hard to block.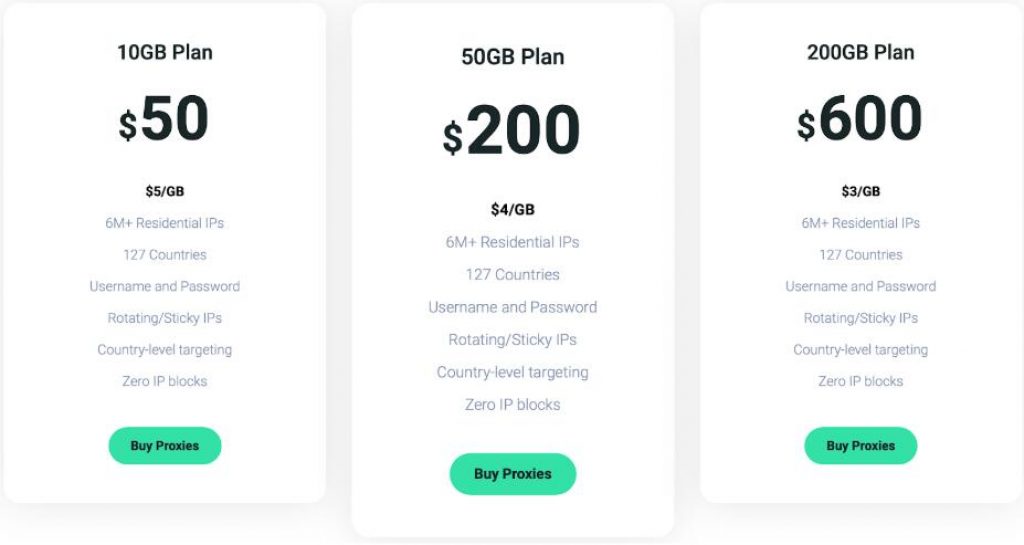 "Is Proxy-Cheap worth it? Let's dig deeper and discuss it further"
---
---
How Proxy-Cheap Works
The entire service works by giving you the credentials of connection immediately after purchasing the proxies. 


Various locations can be directly generated and utilised by changing the password, since in our case password directs you through the path of connection and determines your location and type of proxy (sticky or rotating).
Sticky or rotating: What's the different? Learn From Here.
In short, your password stands for the specifications of your proxy type, and location, therefore it is the most important attention point.


back to menu ↑
Residential IP Proxies
Pricing
With Proxy-Cheap you do not need to pay for each individual proxy you are using. They work a strict and fair policy of "pay only for what you use", this is same to Luminati.
Hereby, you can access the entire proxy pool while only taking care of your data usage, the rest is covered. 
Their pricing policy is beyond fair, followed by extremely affordable rates for everyone, from a home user who cares about privacy, to an entire enterprise that performs various types of marketing research or perhaps sells thousands of limited sneakers worldwide. Let's dive into pricing:

Payment options accepted: Paypal, Cryptocurrencies and Credit Cards.
Features
Proxy-Cheap delivers access to more than 7+ million IP addresses, which will serve you reliably while providing the highest levels of

security

and

anonymity

. Forget about the hassle and issues you have faced with other providers.

GEO-Targeting allows your softwares and various types of bots to run smoothly without incurring any types of blocks or facing restrictions set by different countries.

Skilled support team is available to help you throughout any given moment of the day, 24/7 if you please. Email, chat, voice assistance is there to help you.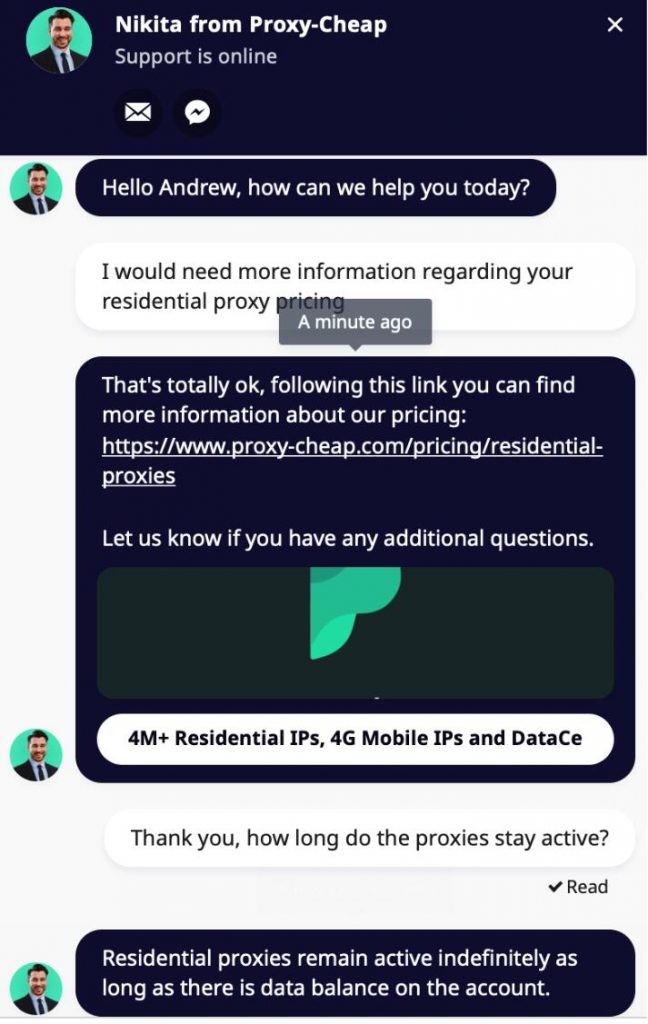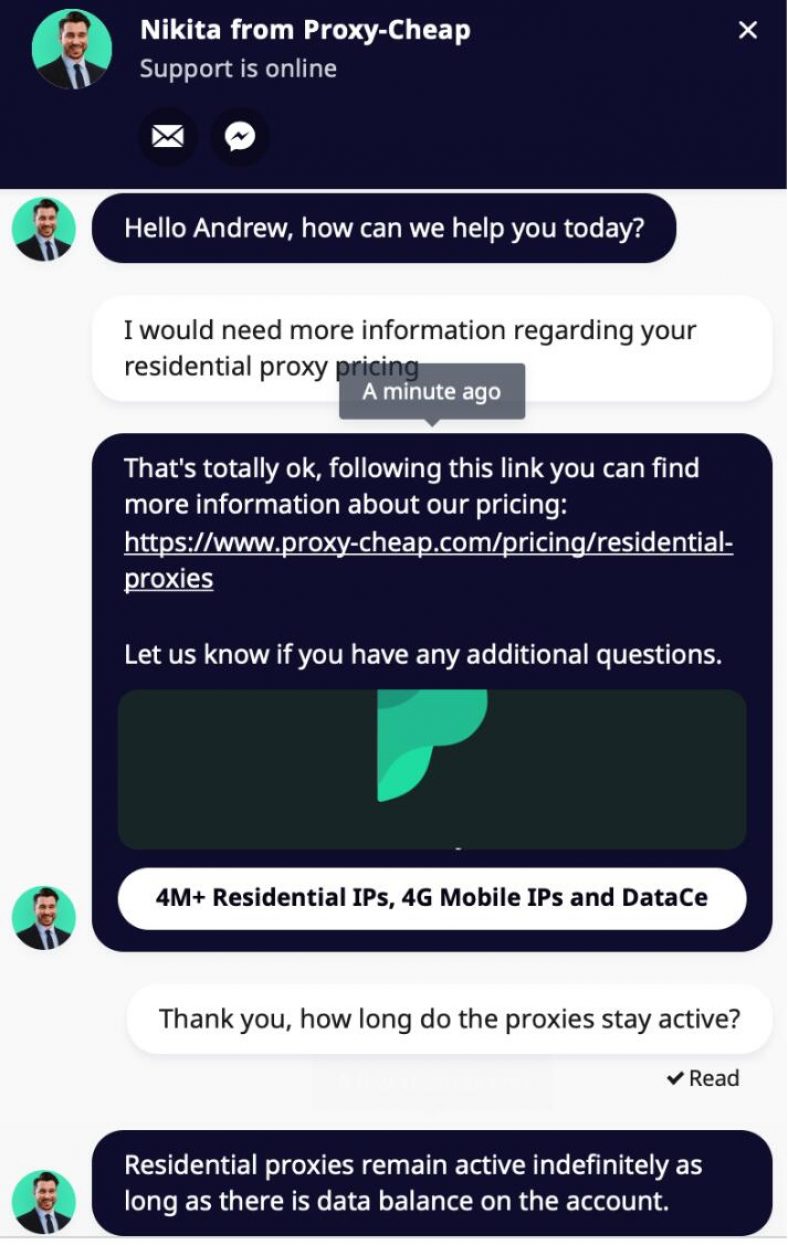 Proxy-Cheap provides the realest residential IPs, high speed and extreme reliability with over 99% of uptime last year.

Network used by Proxy-Cheap is considered to be one of the most outstanding, currently available on the market in terms of IPv4 protocol, supporting HTTP and SSL proxies.

The service provided does not force you to commit with 10's or 100's of dollars, you can easily try with an affordable $5 investment for 1GB of data.




If you don't like their service, you can simply move on, without experiencing the pain of loss or already being heavily committed. 

You can run bots and automation software hassle free, knowing that there is no limit to your connections and that Proxy-Cheap has your back.

Residential proxies are known to be extremely resistant towards different types of bans, since there is no sub-network being used, which in most cases causes the problems.

Sticky and Rotating IPs for daily convenience. As long as the session of sticky IP is active – the IP address can be used, while rotating IPs change every refresh.
Track bandwidth usage within the dashboard, or proceed with resellers package to access an API and enjoy the full spectrum control over your sub-users, data allocation and much more.
back to menu ↑
Our Proxy-Cheap Speed Testing
---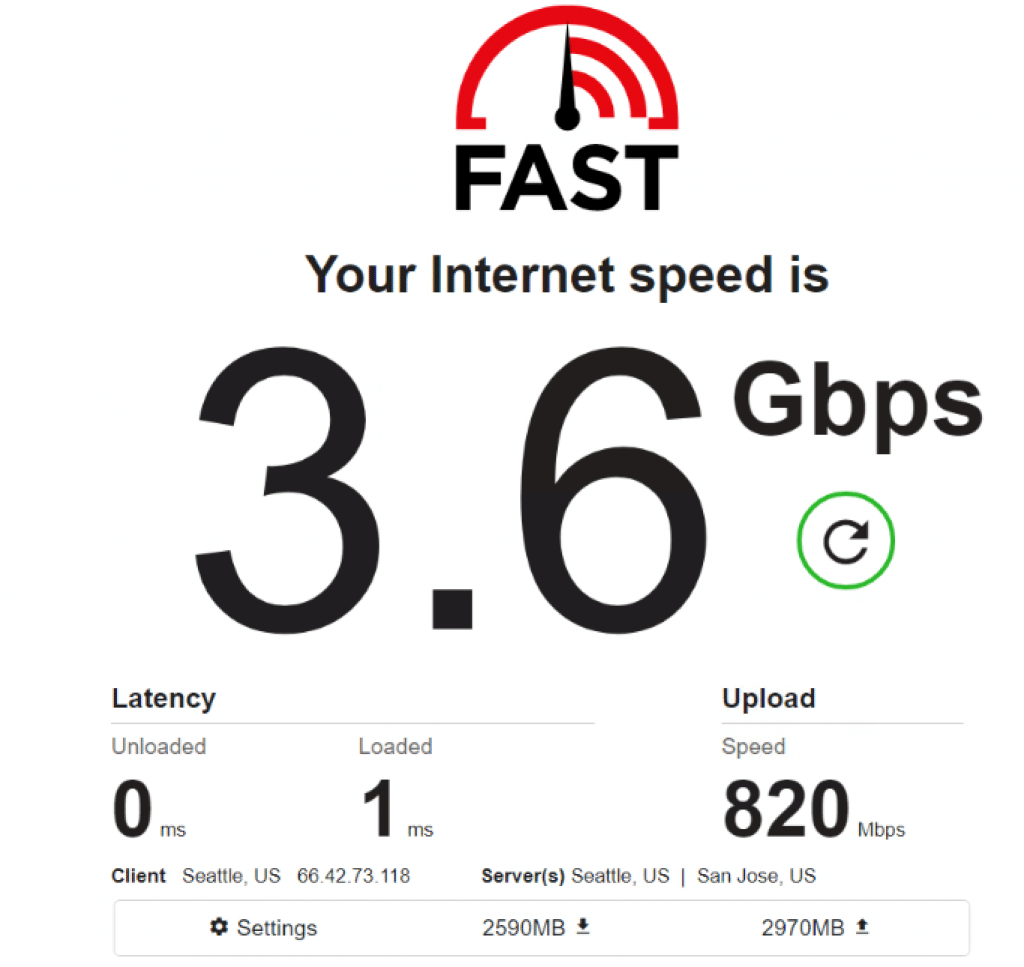 ---
Here is their  residential IP proxies speed test result,
---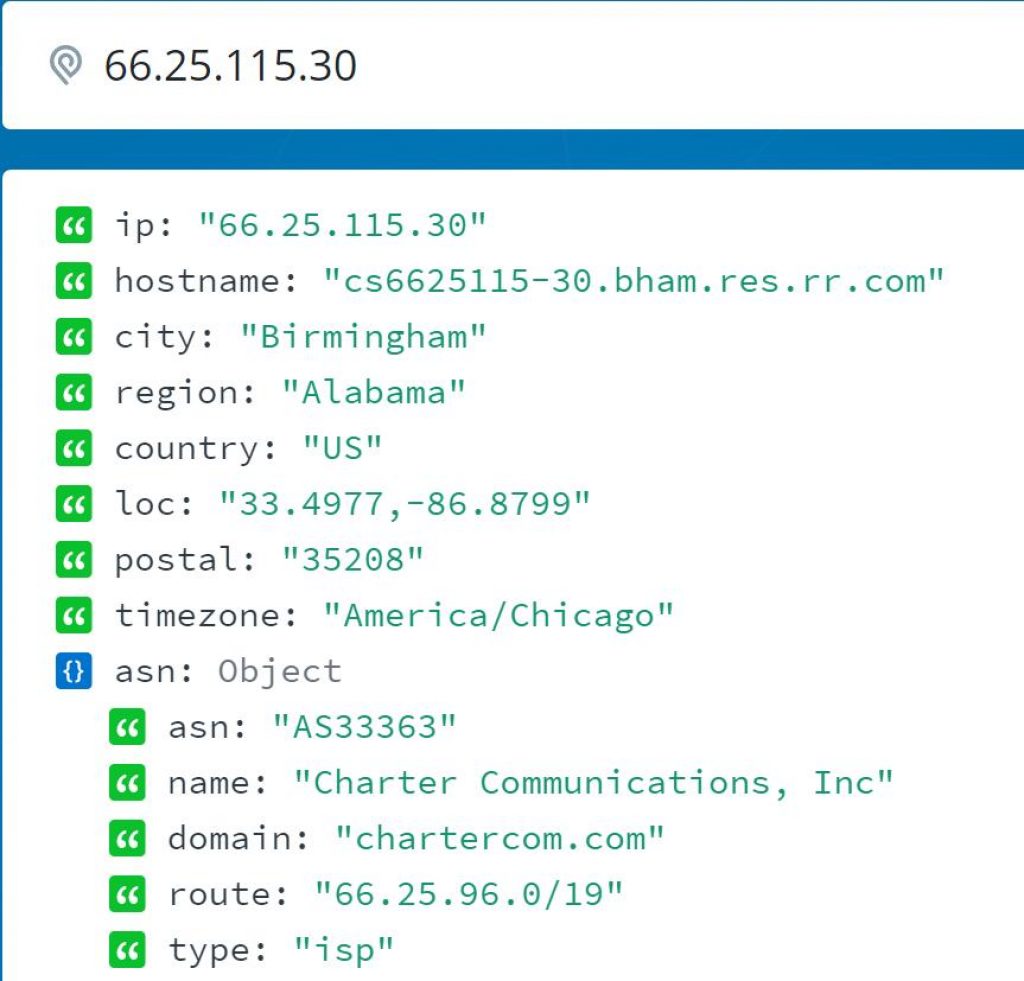 ---
hostname:
"rrcs-24-106-63-34.west.biz.rr.com"
timezone:
"America/Chicago"
name:
"Charter Communications Inc"
host:
"chartercommunications"
id:
"RR-COMMER-CENTRAL-2"
name:
"Charter Communications Inc"
name:
"Charter Communications Inc"
---
hostname:
"pool-108-55-15-6.bflony.fios.verizon.net"
timezone:
"America/New_York"
name:
"MCI Communications Services, Inc. d/b/a Verizon Business"
domain:
"verizonbusiness.com"
host:
"mcicommunicationsservices"
name:
"MCI Communications Services, Inc. d/b/a Verizon Business"
network:
"108.0.0.0-108.57.255.255"
name:
"MCI Communications Services, Inc. d/b/a Verizon Business"
---
hostname:
"072-178-042-207.res.spectrum.com"
timezone:
"America/Chicago"
name:
"Charter Communications Inc"
host:
"chartercommunications"
name:
"Charter Communications Inc"
name:
"Charter Communications Inc"
---
hostname:
"h69-11-174-248.burkwi.dedicated.static.tds.net"
timezone:
"America/Chicago"
name:
"Badger Express Lube"
---
back to menu ↑
Mobile Proxies
Proxy-cheap.com also provide the mobile proxies, they use 4G connection, now you can get US 4G Mobile IP Proxies, Unlike to their Residential IP proxies, their mobile cost by Port, one port cost $50.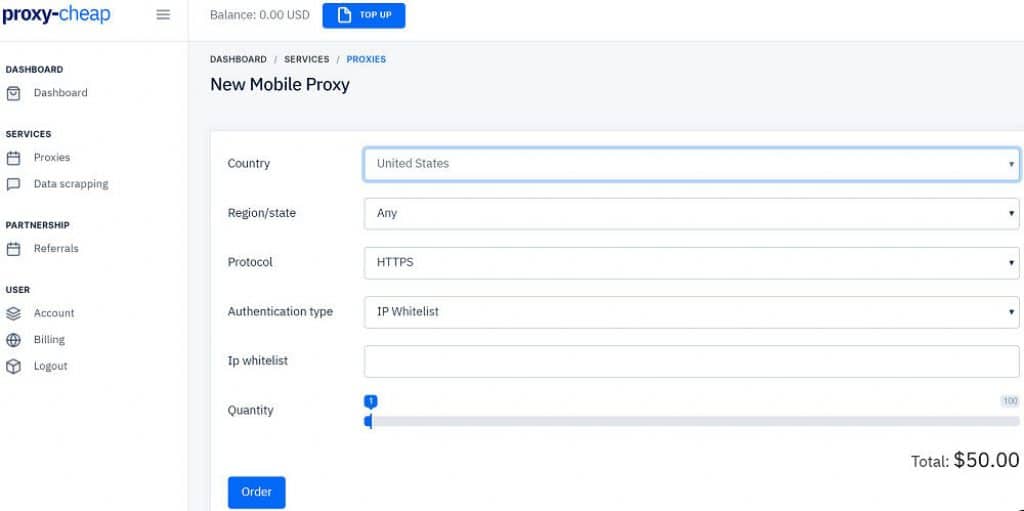 Their Mobile IP Proxies are Instant Setup Instantly and offer  "Unlimited Bandwidth".
Okay, Let's test the speed directly,
---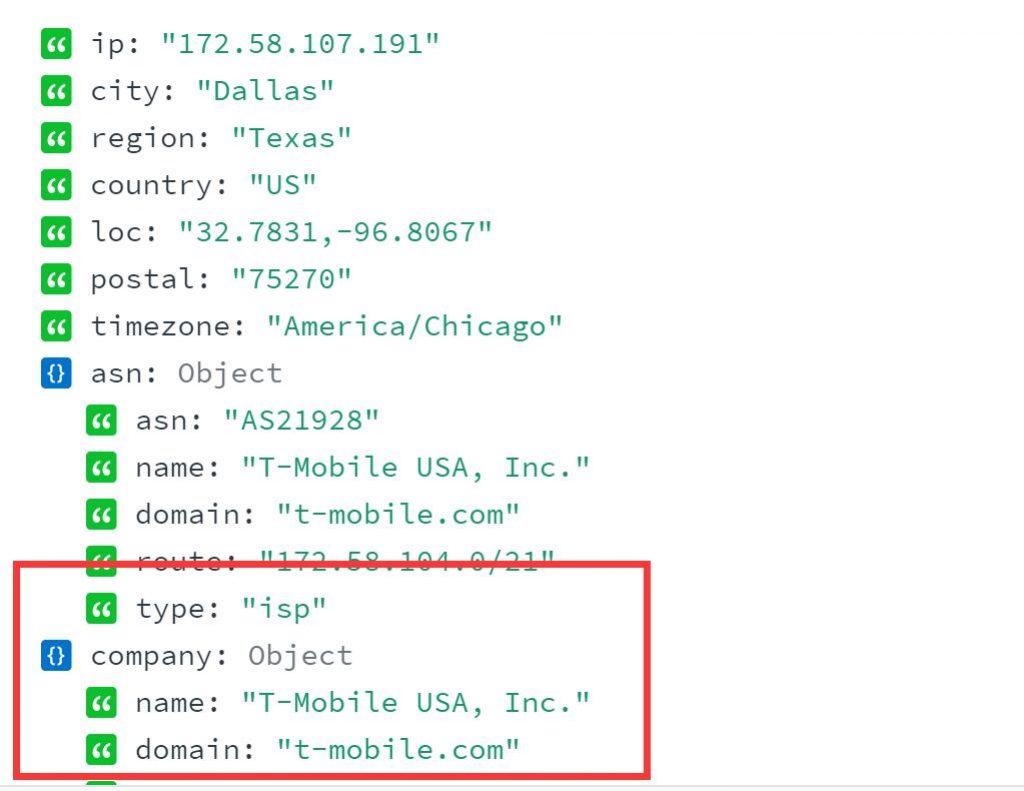 ---
hostname:
"2.sub-174-223-142.myvzw.com"
timezone:
"America/Chicago"
name:
"Cellco Partnership DBA Verizon Wireless"
domain:
"verizonwireless.com"
route:
"174.223.128.0/17"
id:
"WIRELESSDATANETWORK"
name:
"Cellco Partnership DBA Verizon Wireless"
network:
"174.192.0.0/10"
name:
"Cellco Partnership DBA Verizon Wireless"
domain:
"verizonwireless.com"
---
timezone:
"America/Detroit"
name:
"T-Mobile USA, Inc."
name:
"T-Mobile USA, Inc."
---
hostname:
"150.sub-174-196-130.myvzw.com"
timezone:
"America/Chicago"
name:
"Cellco Partnership DBA Verizon Wireless"
domain:
"verizonwireless.com"
route:
"174.196.128.0/18"
id:
"WIRELESSDATANETWORK"
name:
"Cellco Partnership DBA Verizon Wireless"
network:
"174.192.0.0/10"
name:
"Cellco Partnership DBA Verizon Wireless"
domain:
"verizonwireless.com"
timezone:
"America/Los_Angeles"
name:
"T-Mobile USA, Inc."
name:
"T-Mobile USA, Inc."
---
---
That's all our tests and review to proxy-cheap,