There are a good number of proxy providers in the sneaker copping market that claims to offer proxies that are undetectable and fast enough to increase your chances of successfully copping. The Ashburn Proxies is one of those providers, and we would be reviewing them in the article below.
Premium Proxies for Sneaker Copping
Support 3 strategic locations in the United States (Ashburn, New York, and Chicago)
Proxies are private and dedicated proxies meant for only one user
Proxies specifically engineered for sneaker copping activities
Has good support system
---
The Ashburn Proxies is a proxy provider that has been developed to cater to the proxy market. It offers a range of proxy packages you can use for specific copping needs, which includes regular sneaker copping and Captcha harvesting. This service is quite popular among the sneaker copping community.
This is not unconnected to the fact that it has proven to be a force to reckon with in the sneaker proxy marker. The name of the service is gotten from one of the locations it supports, which is Ashburn.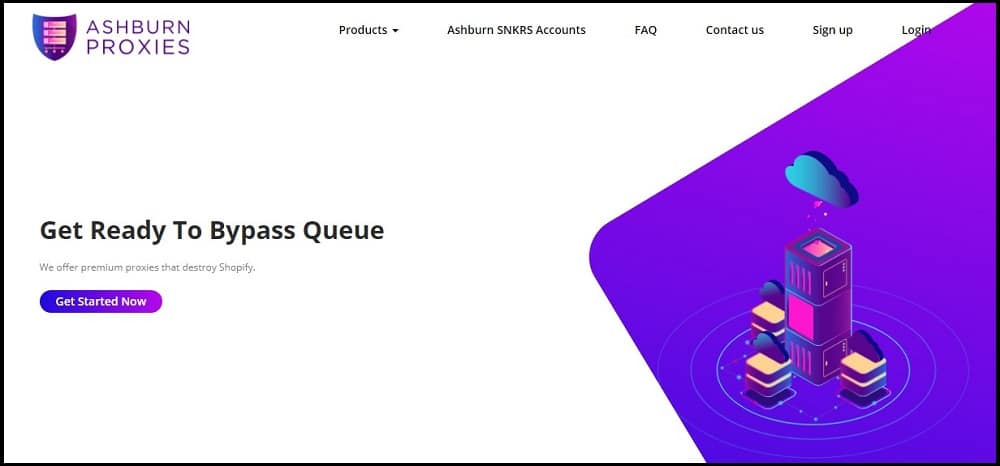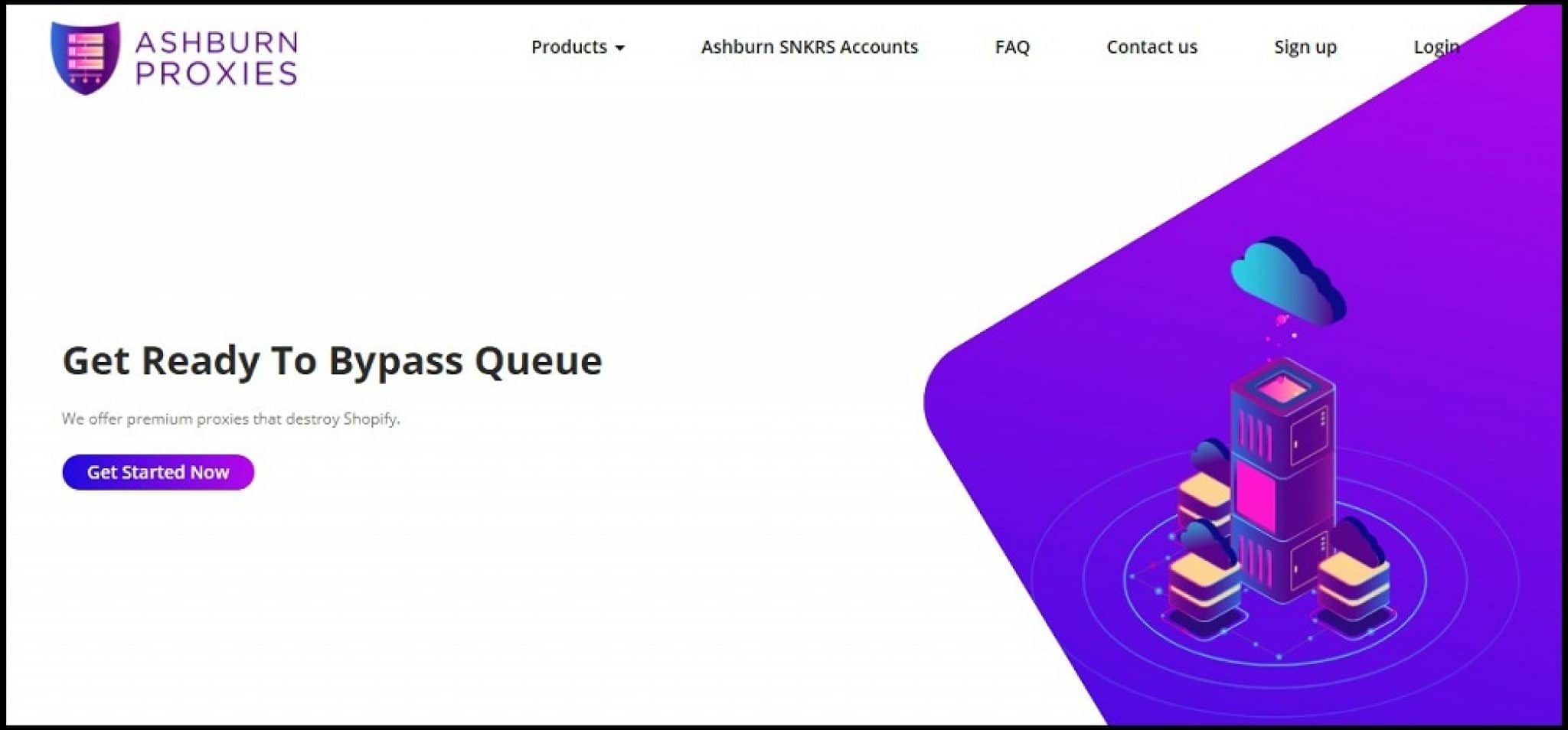 One thing you will come to like about Ashburn Proxies is the speed of its proxy servers. The proxies have been engineered to be very fast thanks to the strategic location of their proxy servers and high-quality servers and infrastructure the proxies are hosted on.
Another advantage this provider has is that it offers an array of proxy packages, each having the site and use case it is meant for. Its pricing can be said to be flexible as it has support for the various validity period.
Is Ashburn Proxies worth it? That's what we'll discuss in this review.


20% OFF
Get 20% Discount: put promo code "PRIVATEPROXYREVIEWS" to check out!
---
---
Proxy Plans and Pricing
The Ashburn Proxies has a variety of plans and packages. This, together with their flexible pricing, makes them appeal to a good number of sneakerheads and resellers. Let take a look at a few of their popular plans you can choose from.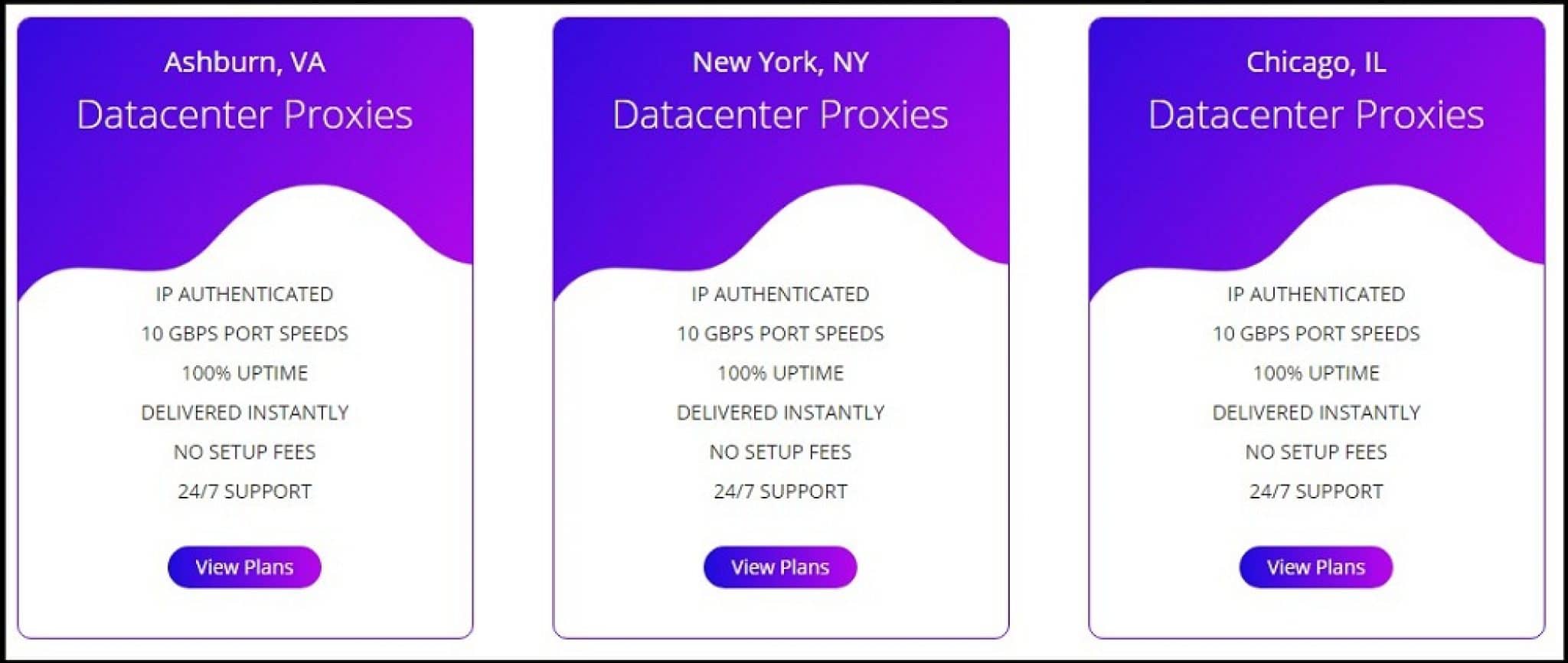 Datacenter Proxies
Ashburn Proxies is popular for its datacenter proxies. the proxies are quite fast, and you can use them for copping from Shopify sites without anti-bot protection. While you can potentially use them for other sites, not strict sites, they provide you no guarantee for such. For the pricing and validity period, you can choose to buy proxies for 3 days, 1 week, 1 month, 2 months, and 3 months.
Below is a screenshot of the pricing page for the datacenter proxies. Aside from the regular datacenter proxies, they also have other DC proxy plans such as premium datacenter proxies, clean datacenter proxies, and Captcha proxies, among others.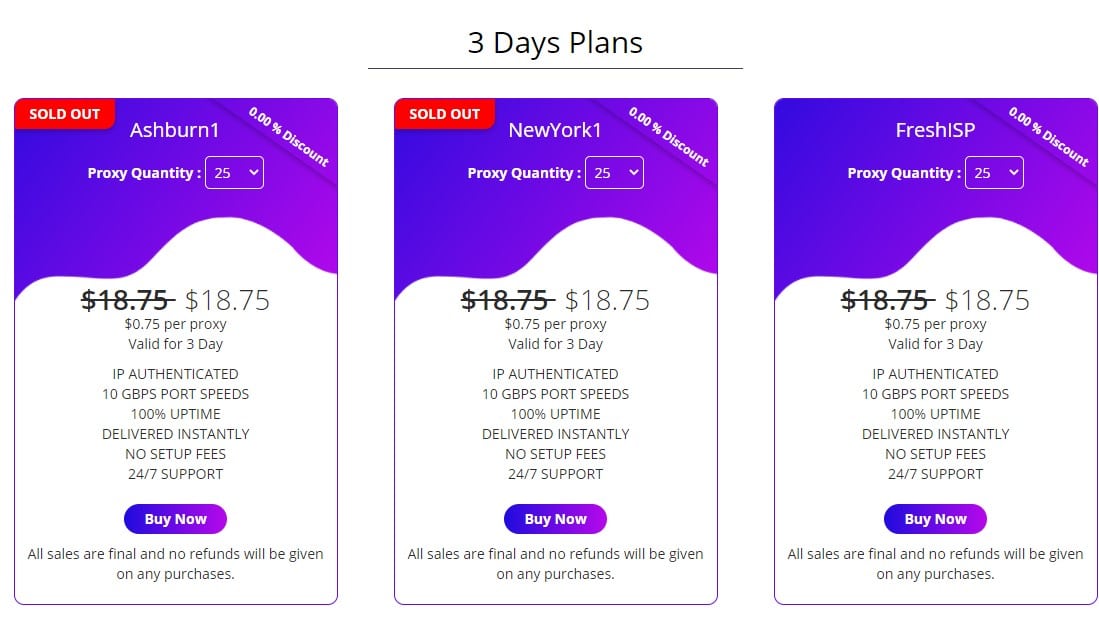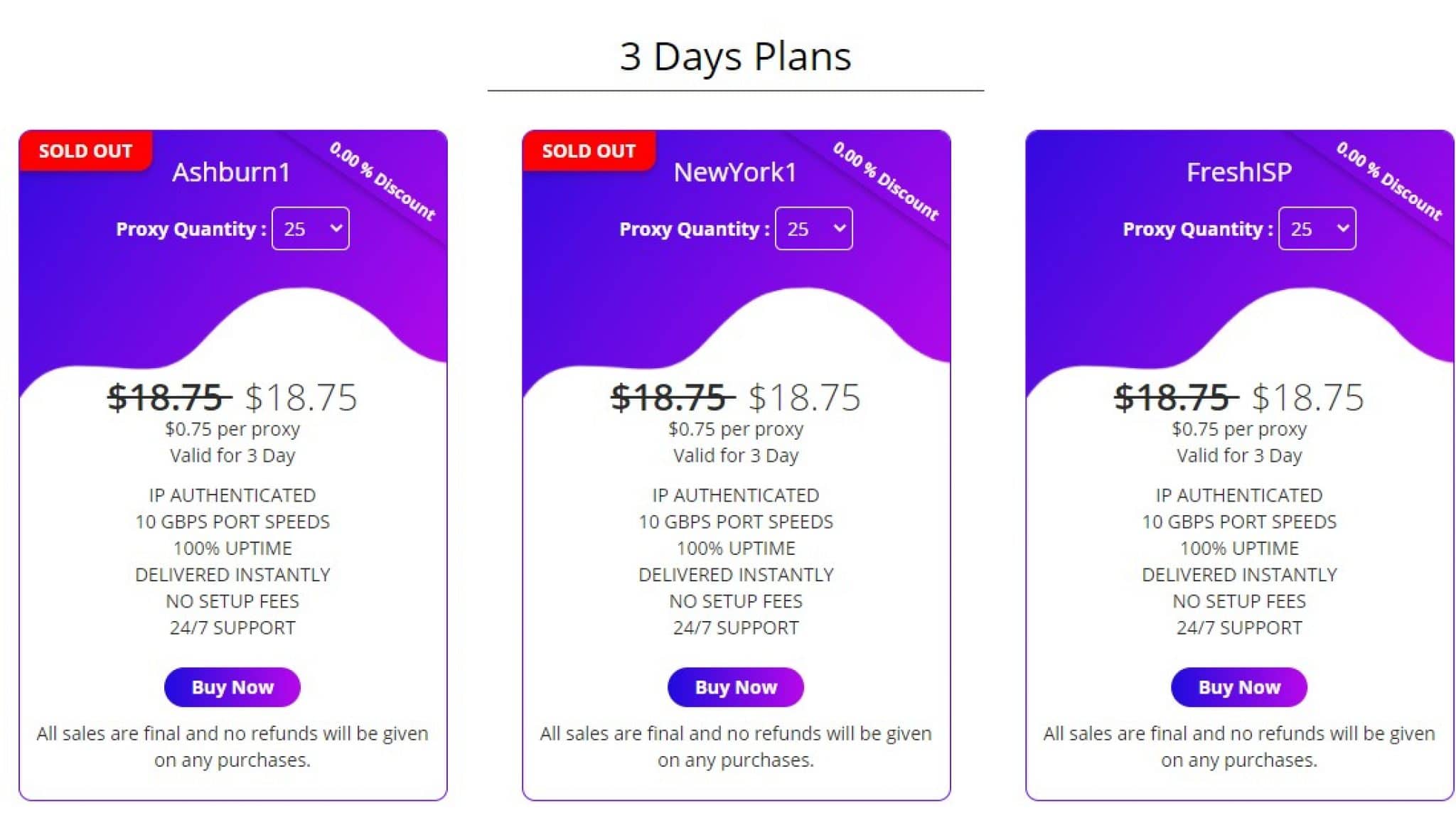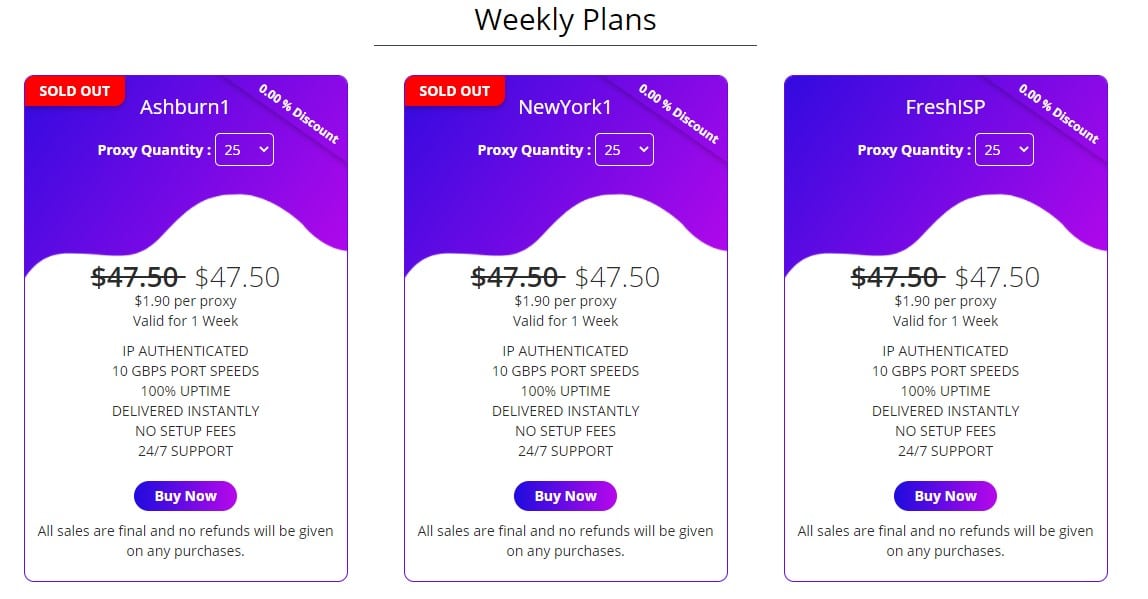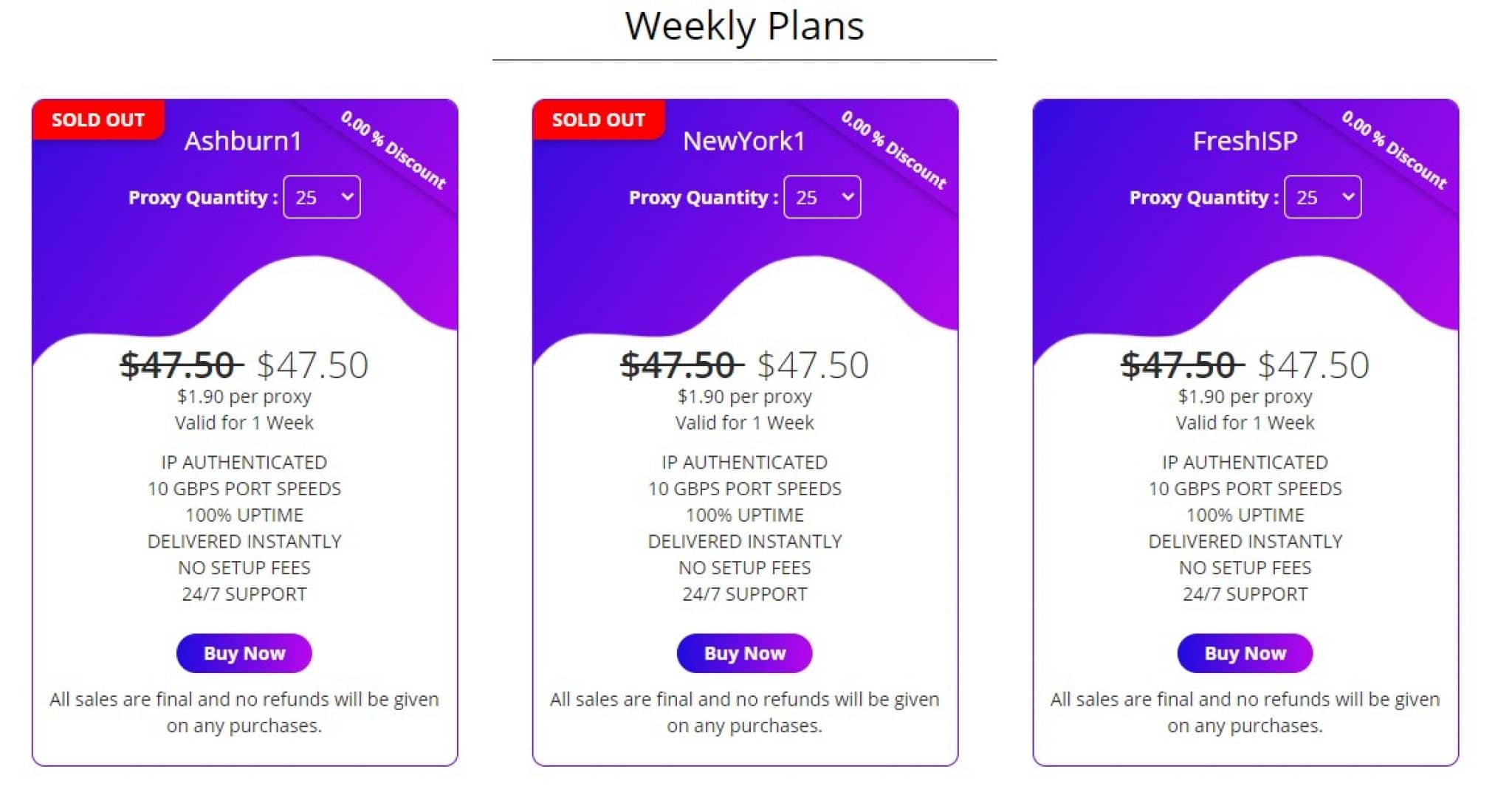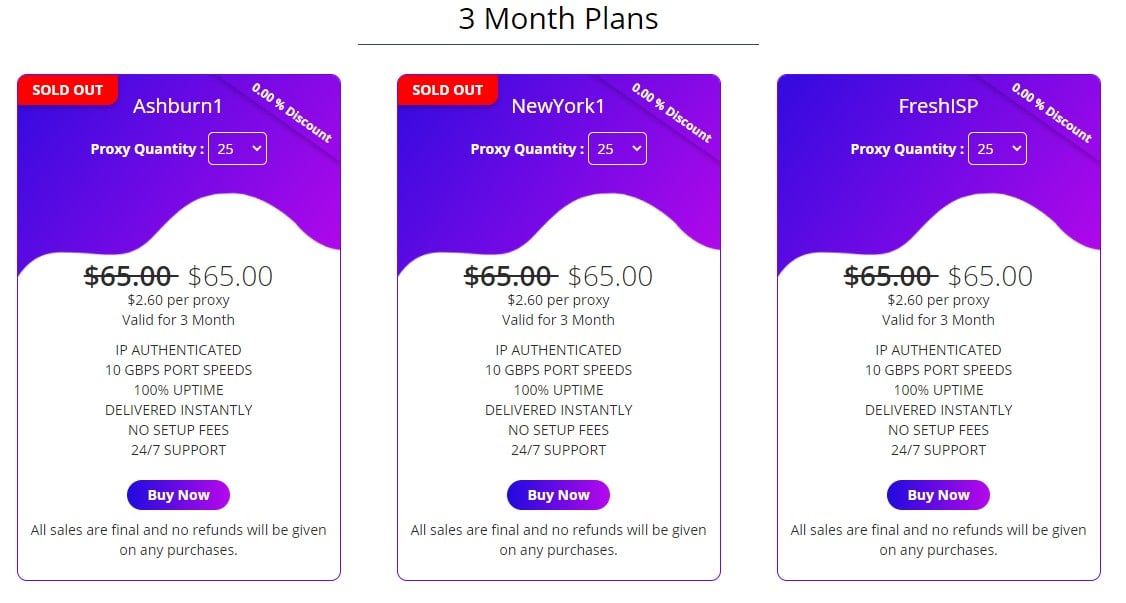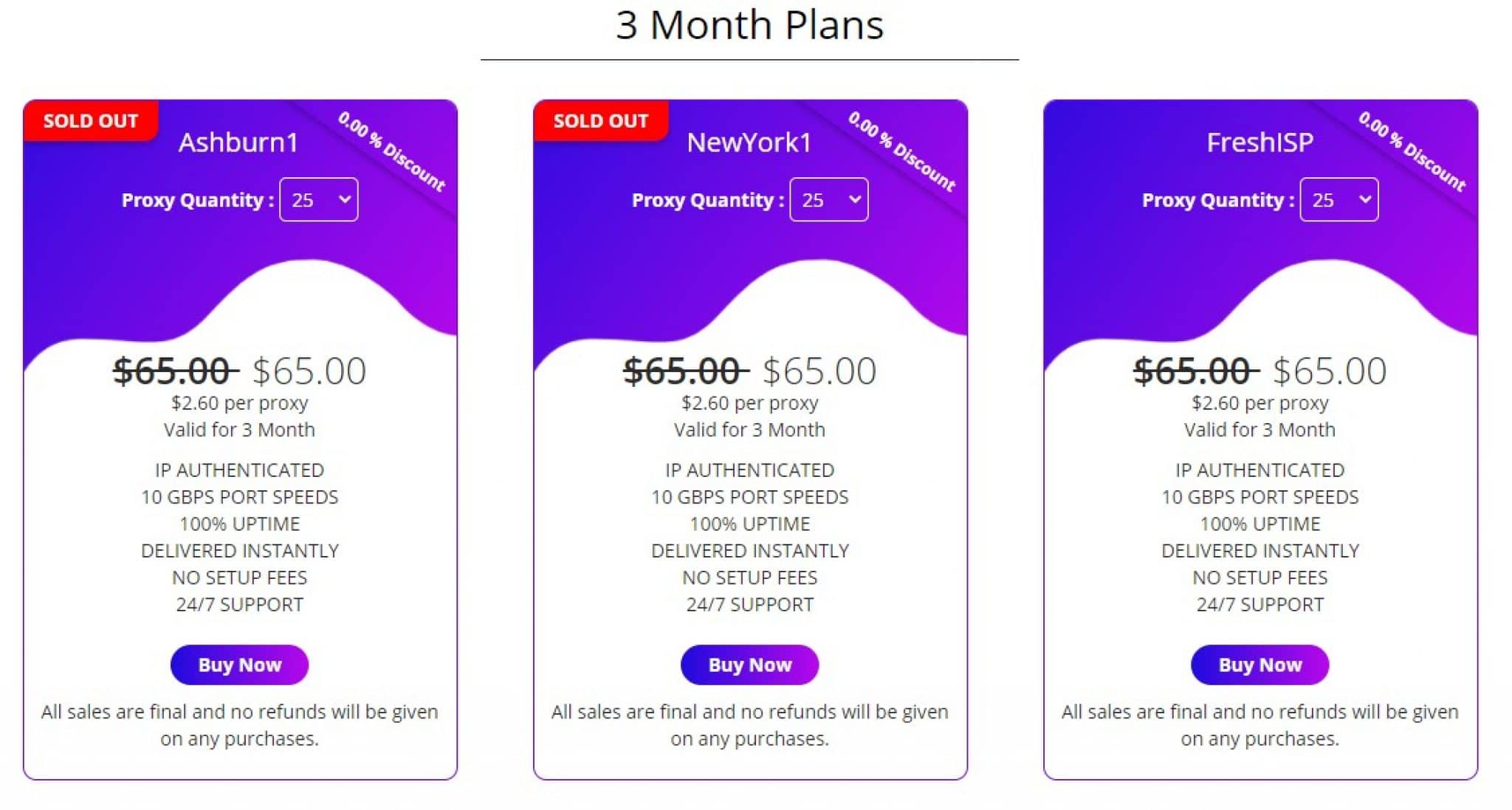 Private Residential Proxies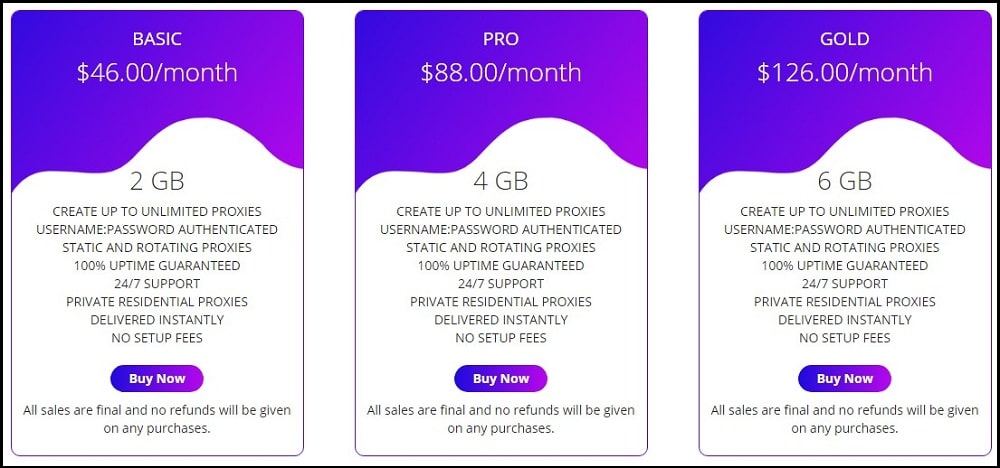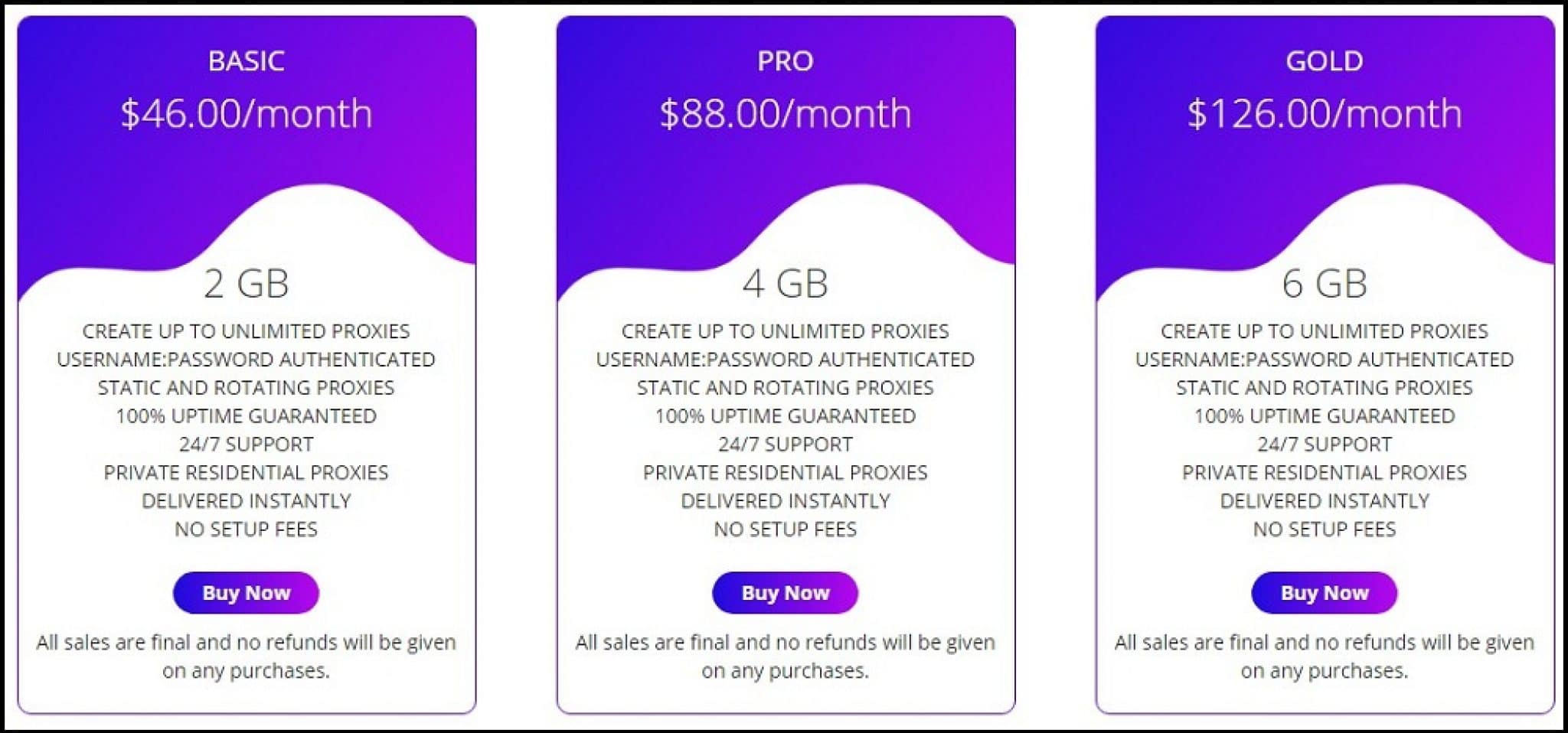 Unlike their datacenter proxies, you can use their residential proxies to cop from many of the sneakers sites without getting detected, as residential proxies are generally undetectable compared to datacenter proxies. However, they are a little slower and more expensive. Unlike DC proxies, the validity period available for Ashburn residential proxies is monthly.
The pricing for this starts from $46 monthly for 2GB. The service also has another variant of residential proxies known as the residential datacenter proxies. Ashburn proxies also offerCaptcha proxies and SNKRS accounts, among others.


20% OFF
Get 20% Discount for your first payment: put promo code "privateproxyreviews" to check out!
---
back to menu ↑
Customer Support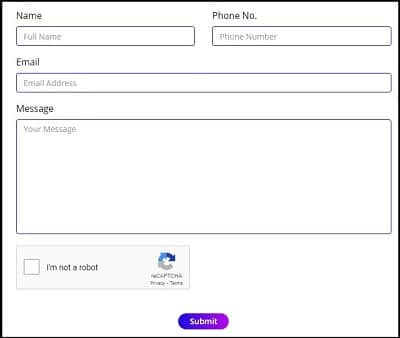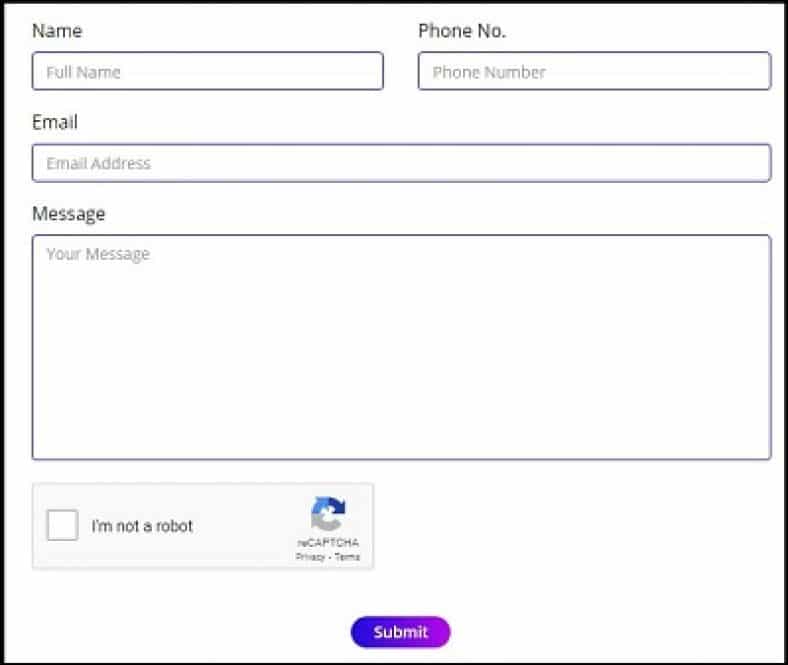 When it comes to the area of customer support, it can be argued that Ashburn Proxies is nothing different from what it likes in the sneaker copping market. This service does not provide live chat support on its website.
However, it does offer email support – [email protected]. If you want to get a quick reply from them, you can join their Discord server. You can also contact them onTwitter for a quick response.
---
back to menu ↑
Location Support
When it comes to sneaker copping, the location of your IP address matters a lot since a proxy server being close to a sneaker site server would means a faster ping and improved response time. In terms of location, Ashburn proxies only support US locations. The locations supported in the United States include Ashburn, New York, and Chicago.
Aside from these locations, no other location is supported both in and outside of the United States for their DC proxies. So, if you require datacenter proxies for other locations, Ashburn Proxies are not the service for you.
---
back to menu ↑
Authentication
Ashburn Proxies is a paid service, and as such, the proxies are not public proxies. For you to use their proxies, you will need to authenticate. So far, the only method of authentication supported is IP authentication which involves whitelisting your device's IP address. The service does not have support for username and password authentication.
---
back to menu ↑
Our verdict
The Ashburn Proxies service, no doubt, has helped a good number of sneakerheads and resellers cop limited-edition sneakers. Just like every other service, it does have its pros and cons. Its proxies are quite fast, and if you use them for the sneaker sites they are meant for, you shouldn't have any problem.
If you check the FAQs page, you will see that they only provide you guarantee that their proxies would work on Shopify stores that do not have anti-bot protection. If you need to cop from other sites and you want to use their service, you should speak to them to know the appropriate package to subscribe to.