Fineproxy is a provider of cheap shared proxies for low budget marketers looking to purchase a bunch of proxies for less. It also does offer private proxies which can't be said to be cheap. But should you make use of their proxy service for your tasks? Find out that in this review article.
Cheap Datacenter Proxies for Low Budget Marketers
Offer both shared and private proxies, with each having different targets and price points
Anonymous proxies that never reveal your IP address
Cheap shared proxies for bulk purchase
Good location coverage for a datacenter proxy network
Unlimited traffic and thread
Does offer free trial for intending customers to try out
Support low ping and high speed for their private proxies
Multiple subnets supported with support for 24-hour refund policy
Fineproxy has been in the market since 2012, making it one of the oldest proxy services still existing in the market. Looking at the price tag, date of entry into the market, website design and copy, as well as features offered, it is safe to say Fineproxy.de is a subsidiary of fineproxy.org, a Russian residential proxy service. This provider exists for low-budget marketers as its most marketed offering is their shared proxies. However, the low-budget marketers are not the regular low-budget market but the ones that need a bunch of shared proxies. This is because their smallest package ($15 for 5 shared proxies) was priced to discourage you from purchase. You will need to purchase their $30 package with 200 IPs to enjoy the real affordability of this provider.
---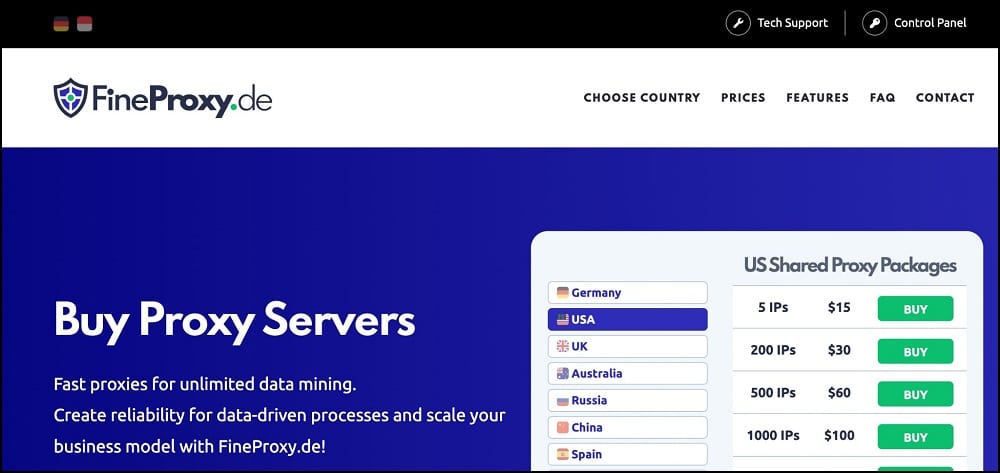 With this service, you can enjoy unmerited bandwidth and threads, but be sure performance with be greatly affected when too many threads are created concurrently. The network does have support for popular protocols, which include HTTP(S), SOCKS5, and SOCKS4. Fineproxy has gotten many payment methods supported including the now popular cryptocurrency payment method being accepted by competitors as well for privacy reasons. For this service, all sales are not final. You are to test their service and request for refund within 24 hours to access their money-back guarantee.
"Is Fineproxy.de worth it? Let's dig deeper and discuss it further"
---
---
The Fineproxy Solution
As stated earlier, Fineproxy has been in the market since 2012. This means that it has got a loyal customer base to remain in business to date. But what does it get right? And what are its offerings in the market? Let's take a look at their proxies and what they are used for.
Shared Proxies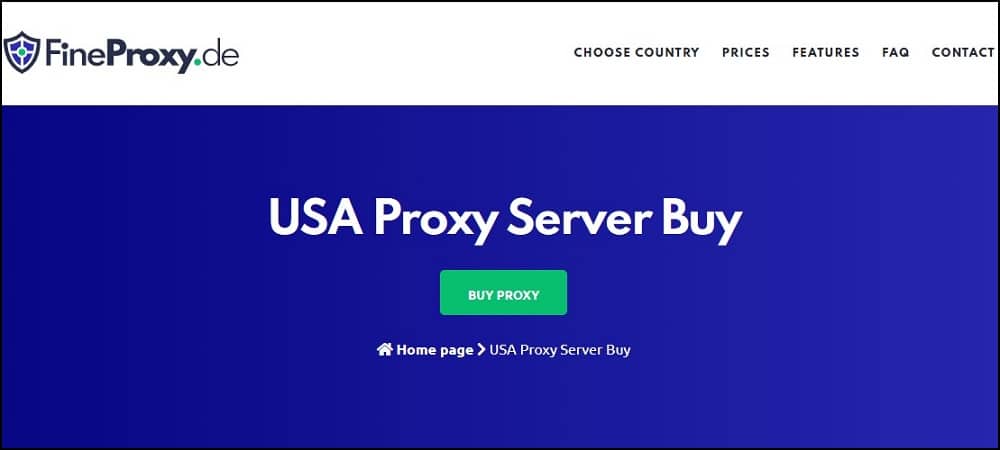 Their most popular offering is shared proxies. These are proxies that you share with other people you do not know, but the advantage is that you get them at a really low price. However, you will have to deal with performance issues since the IP is shared by more than one person. There is also the issue of the bad neighborhood effect which a user of your proxy could get them blocked on your target site, and then you, as a different user, can't access that site with that particular IP address.
These proxies are used for low-budget automation tasks that their target site can be accessed with low-quality proxies. These proxies won't fly when you try using them on sites with effective anti-spam systems. I even tried it on Google, and it was blocked straightaway.
Private Proxies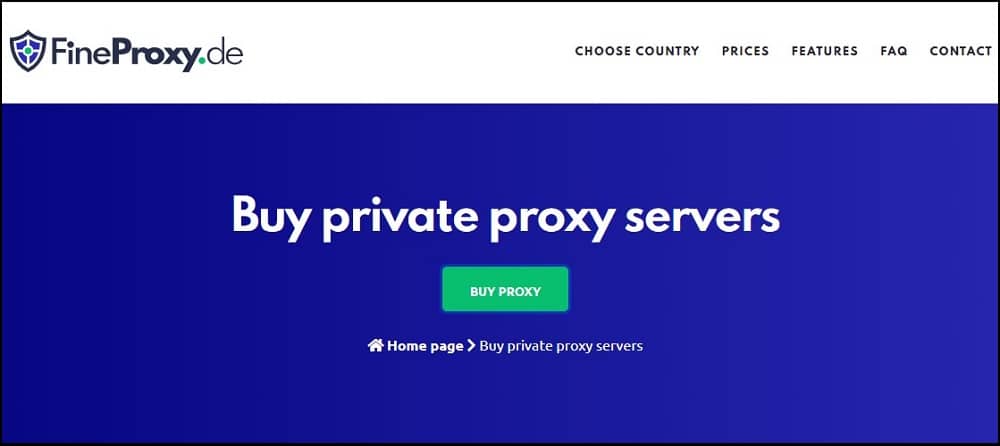 Fineproxy does not market its private proxies as much as it markets its shared proxies. But these proxies are way more powerful and higher quality than their shared proxies. Unlike in the case of their shared proxies, a private proxy is dedicated to only you for the one-month period you paid for it. This means that performance is at its best, and IPs do not get banned because of the actions of others — but only yours. The only major problem you will have with their private proxies is their expensive pricing. These proxies are even more expensive than the private proxies offered by even more popular brands.
---
back to menu ↑
How the Fineproxy Network Works
The working mechanism of the Fineproxy network is very simple and like that of any regular proxy service out there. As a paid service, you will need to pay to use their proxies. With proxies configured, the path your web requests pass to get to and from your website of target changes. Without proxies, your web request moves from your device to the website of target straight. However, with proxies, there is rerouting involved. When you send a web request, the request is sent to the proxy server.
The proxy server then unpacks the request and replicates it to your intended website. Since the request gets to the intended website via the proxy server, the IP address since is that of the proxy and not yours — and this is how it achieves anonymity. The same thing happens when a response is sent — it is passed to the proxy server, which then passes it on to you. It is important you know that Fineproxy proxies, like any other proxies, work from the application level. Always remember this even though you set up proxies from the system default area to avoid leaking your IP address. If you need it to work from the system level, you will need to make use of a proxy client like Proxifier.
---
back to menu ↑
Pricing & Features
When it comes to pricing, a provider need to get to the right as that will determine the kind of customers it draws to itself. From the type of proxies offered by Fineproxy, you can see that it draws the low-budget marketers to itself. Generally, the shared proxies offered by Fineproxy can be said to be cheap, while their private proxies can be said to be expensive. Unlike their other mirror site (fineproxy.org) that offer free proxies, this particular provider does not offer free proxies and you will need to pay to make use of their service.

Remember I said their shared proxies are cheap? Well, that is only true if you go for their big packages. Take, for instance, their $100 packages that comes with 1000 shared proxies. If you need 5000 IPs, you will need to pay $500 — no discount. Their smallest shared proxy package is quite expensive as you will have to pay $15 for 5 shared proxies. For those that need only a few shared proxies, they are better off making use of another provider, as Fineproxy is not for them because of this. Fineproxy private proxies are quite expensive. The cost per proxy for the private proxy is $5 monthly.


This is quite expensive when compared to even top providers in the market. This provider does offer a free trial but just for 30 minutes after the activation of the free trial. This trial duration is quite short, but we can understand it is here to make it difficult for trial scammers. Understanding their proxies might not work for you, Fineproxy have a money-back guarantee in place. You could request for refund within 24 hours of making a purchase if the proxies didn't work for you. There are a good number of payment options available for you to choose from.
Features of Fineproxy
Provider 2 types of proxies to choose from — shared proxies and private proxies. While the shared proxies can be used for some tasks, they are generally low performing. Their private proxies are the best but are quite expensive.
Good location coverage with countries in North America, Europe, and Asia supported. The pricing does not differ by country.
Over 100K IP addresses with over 400 servers supported. These servers are hosted in their own datacenter, giving them some form of control over the servers and IP addresses.
Pricing for their shared proxies is affordable if you need shared proxies in bulk. On the other hand, their private proxies are some of the most expensive private proxies in the market.
There is no limit to the bandwidth you can consume and the number of threads you can create. However, bear in mind that the more threads you create concurrently, the more performance drops.
Proxies offered to you are highly anonymous when it comes to hiding your IP address. However, because they are datacenter proxies, they can easily be detected as proxies. Even at that, your IP address is still not seen.
Fineproxy does offer a free trial of 50 proxies for one hour and allows you to get a refund for proxies purchased within 24 hours of payment confirmation.
This provider supports the 4 popular protocols for proxies — HTTP, HTTPS, SOCKS4, and SOCKS5.
It offers multiple subnets from multiple countries and cities to make its network redundant against subnet bans.
There are a good number of payment systems available that appeal to users from around the world, such as card payment, PayPal, WebMoney, and QIWI, among others. Cryptocurrency payment is also supported.
There is a customer support system available should you need help or have some inquiries you need answers for.
---
back to menu ↑
Our Speed Test
We already knew their shared proxies will perform poorly in terms of performance as only a few shared proxies meet up with performance requirement. However, we need speed to give it a test to check how it performances. Luckily for us, the provider offer a 1-hour long free trial you can get by only registering and verifying your email address. I tested this package and I must say, it was intend slow. In fact, I could even run a speed test as it could go through. Below is the screenshot captured from one of the speediest attempts using the Speedtest by Ookla.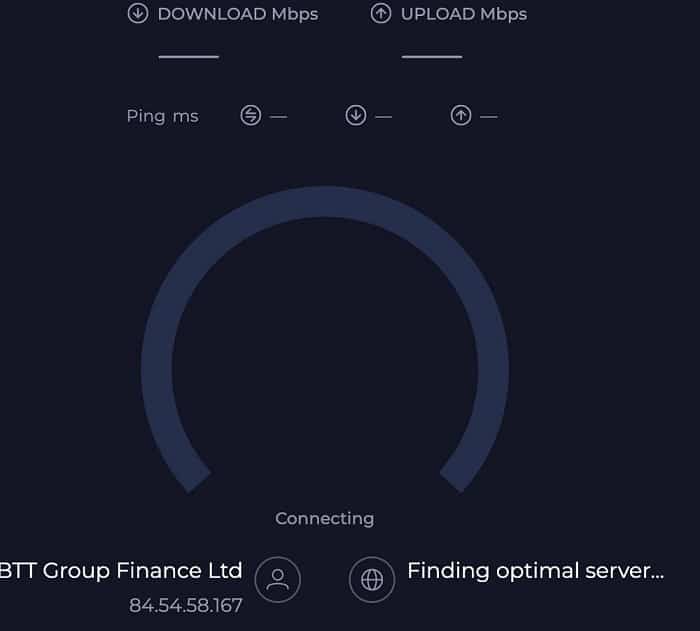 As you can see above, we couldn't capture any data related to speed. However, this does not mean the proxies do not work. I was able to use it to access websites and browse the internet. My major issues has to do with the speed performance. As at the time of writing this article, no test was carried out to check the performance of their private proxies.
back to menu ↑
How to Use Fineproxy
The guide on how to make use of Fineproxy will be focused on their shared and private proxies. These proxies are the ones you will need to go through some steps in other to acquire and use them. For their free proxies, you can get the proxy details on the homepage without even registering an account. Below are the steps to follow in other to make use of Fineproxy.
Step 1: Head over to the Fineproxy website and click on the free trial link on the home page and you will be taken to a page where you all of the features of the free trial will be listed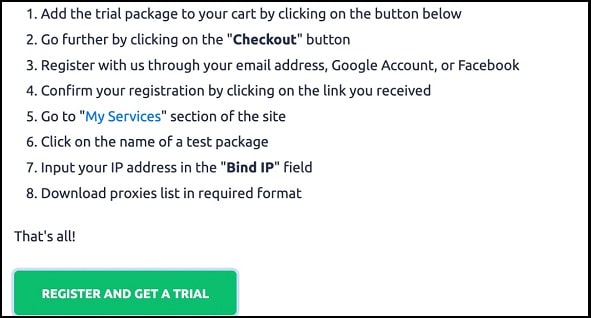 Step 2: Click on the "register and a get  trial" button. On th checkout page, ensure only the trial package is included. Then click on checkout.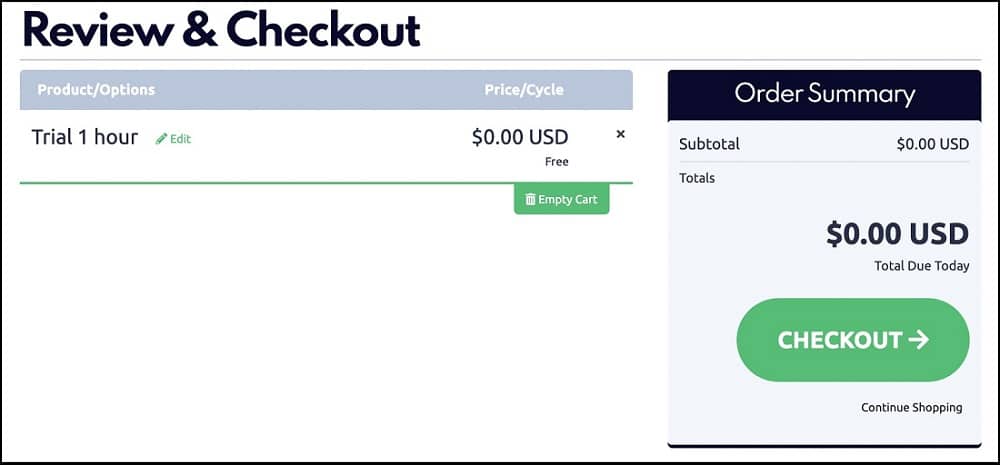 Step 3: Provide your details to register an account. You will be sent a verification email. Copy the link to you browser and then visit it.
Step 4: You can log into the user dashboard and bind your device IP address.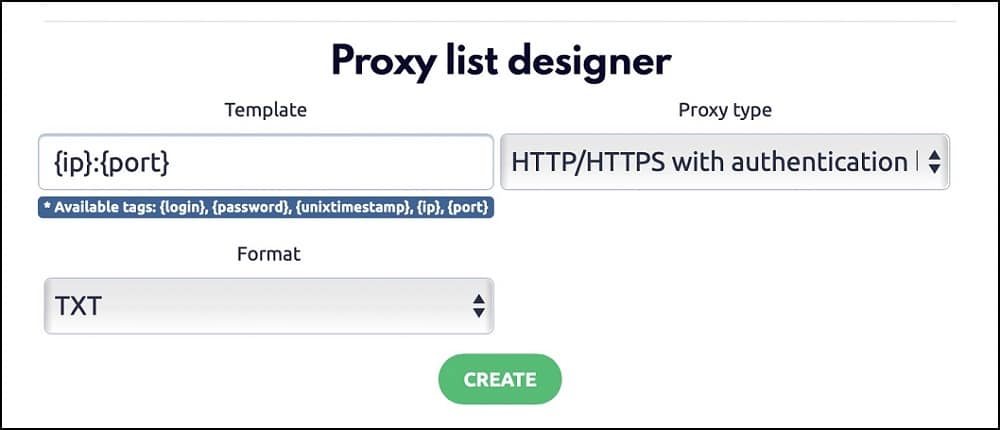 Step 5: From the dashboard, you are to download the list of your proxies either in CSV or TXT format.
Step 6: Open the downloaded file to see and get the details of your proxy.
Authentication Method Supported
Since Fineproxy only offer paid proxies, you will need to authenticate in other to make use of them. Currently, there are two methods used for authenticating proxies — username/password and IP authentication. The username and password method of authentication is straightforward.
You use a username and password to authenticate. This is the method supported by Fineproxy and the method mentioned above. The other method (IP authentication) is also supported by Fineproxy. IP authentication whitelists the IP of devices you want to use the proxies on, so you do not need to authenticate using a username and password.
back to menu ↑
Our Verdict
Do we recommend Fineproxy as a provider to purchase from? The situation is dicey here. The service has got a good location coverage, a large proxy pool, and a good number of subnets to make it redundant. However, there is the issue of their shared proxies being cheap to a fault — you can't really use them for most of the popular websites out there without getting detected and banned. They are also not fast. On the other hand, their private proxies are quite effective for accessing websites. However, these private proxies are expensive making us recommend you make use of cheaper provider with high quality proxies like Proxy-Seller and Smartproxy.