Fineproxy is a Russian proxy provider that provide cheap proxies for low budget Internet marketers to use for their Internet marketing operations. We have our reservations about them,and you will discover that as you read through this review article.
Cheap and Affordable Russian Proxy Provider
Very cheap pricing
Free trial and a 24 hours money-back guarantee
Free proxies available for those that need them
Unlimited traffic with several subnets
Has support for many countries
Support different protocols including HTTP, HTTPS, Socks4, Socks5
Different packages available
---
Fineproxy is a proxy provider that its cheap pricing could lure you into becoming a customer. The proxies they provide are majorly shared proxies, but they do have private proxies at expensive pricing. This provider has been around for a while, haven established in 2011. Since 2011, it has grown and expanded itsbase, having multiple data centers in many countries across the globe. The proxies they offer comes with unlimited bandwidth usage, and you could create many concurrent threads. It is important you know that the proxies they sell are all datacenter proxies,and as you will learn later under the testing section, the proxies have performance issues.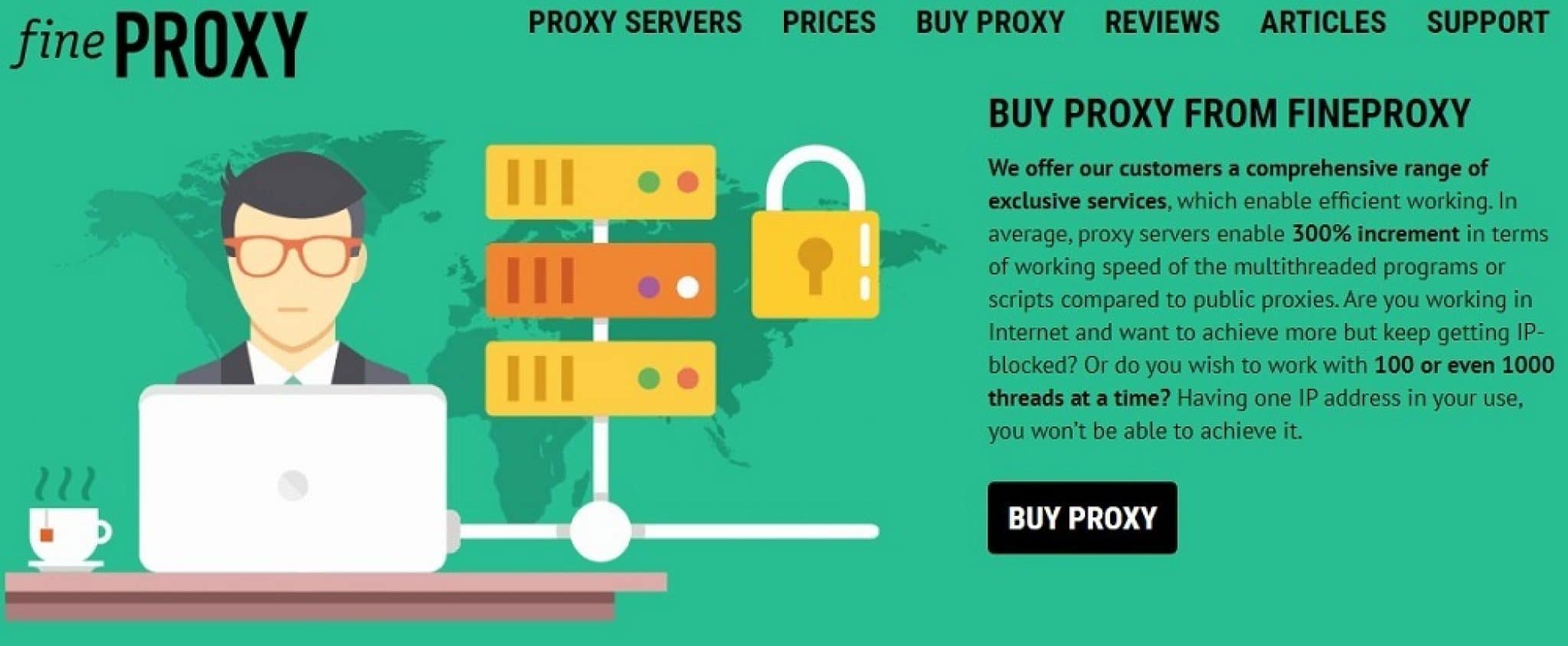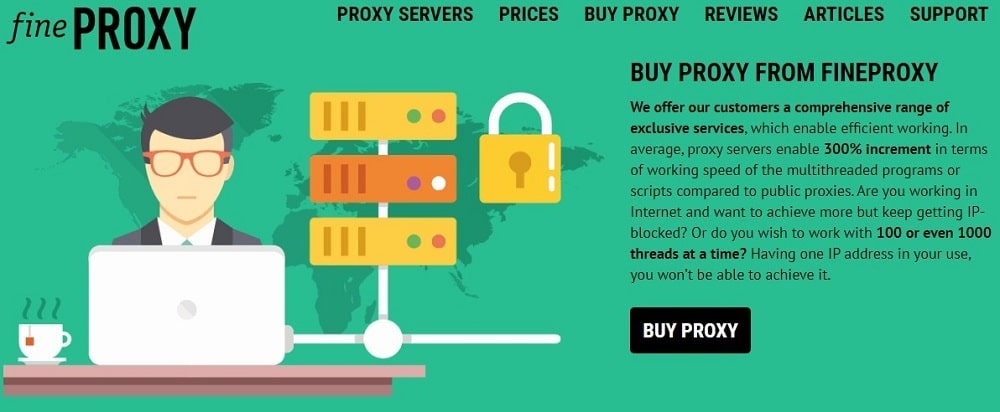 One very conspicuous aspect of this provider is that they offer free proxies for anybody to use without paying a dime, and there are many of them. No doubt, Fineproxy is not all good and not all bad – there are those that sing the praise of Fineproxy while others see that as a bad provider, and you can see that all over the Internet. In which of the camps do we belong? We will be revealing that in bits as we proceed now and then give our final verdict at the end of the review.
Is Fine Proxy worth it? That's what we'll discuss in this review.
15% OFF
Get 15% Discount: put promo code "PRIVATEPROXYREVIEWS" to check out!
---
---
How Fineproxy Works
The working mechanism of Fineproxy is the same as that of all proxies – when using their proxies, your web requests are routed to your websites of interest through the Fineproxy network. Within the Fineproxy network, your IP address is replaced with the IP of the proxy you are using, and as such, your real IP address is hidden. While the fundamental is the same, the processes involved in retrieving your proxies vary from provider to provider, and Fineproxy is not an exception.
We are focusing on their paid proxies. To buy proxies, visit the Fineproxy buying page and make a purchase. Within a few minutes, you should get an email containing your username and password with which you will access the Fineproxy user dashboard. The URL for the user dashboard is – https://account.fineproxy.org/. Use the username and password sent to you to login. When the dashboard opens, you will need to activate your plan. Without activating it, your time will not start running. Take, for instance; you could buy a one-month plan and not activate it. The validity period starts counting when you activate it. To activate, you will need to enter your email address and real IP address (filled automatically).
With your proxies activated, you can then go to the proxy area. The proxies are to be downloaded in a file format with TXT and CSV supported. The downloaded file consists of a list of IP and port pairs. All you need to do is set them up,and you are good to go. If you want to use them in a browser, you can check out this guide on how to set up proxies on browsers.If you want to use it on different software, you can ask for a guide on how to set up proxies on the software. It is important you know that the Fineproxy network only provide you a list of proxies, IP rotation is not done, and as such, you will have to do that yourself if you want to rotate IPs.
---
back to menu ↑
Fineproxy Pricing and Packages
From the beginning of the article, we stated that Fineproxy is focused on cheap proxies. But how cheap can they go? It might interest you to know that you can get about 1000 proxies for only $50. That's one of the cheapest pricing available. If you are not ready for this, you can even use their free proxies – but we do advise against using them. Fineproxy has many plans you can choose from. Let take a look at some of them below.
Shared Proxies
Are you looking to buy 1000 proxies from the United States, Russia, Germany, or Europe? Then you can get them cheaply on Fineproxy. 1000 proxies from a particular country are sold for just $50. Ifyou want a mix of proxies from different regions, you can go for their mix plans. Take, the Supermix5500 IP is sold for $150 and comes with 5500 proxies.


You might be wondering why their proxies are so cheap. It turns out that – you get what you pay for. The proxies are shared among many users, and as such, the performance is tempered. Sometimes, a particular proxy might be at its best; in no time, it could get worse that you cannot open a page with it.
Private Proxies
While their shared proxies are cheap, the same can't be said of their private proxies. Compared to the other private proxies reviewed on this blog, Fineproxy private proxies are some of the most expensive. The price per proxy is $5, which you will agree with me is expensive.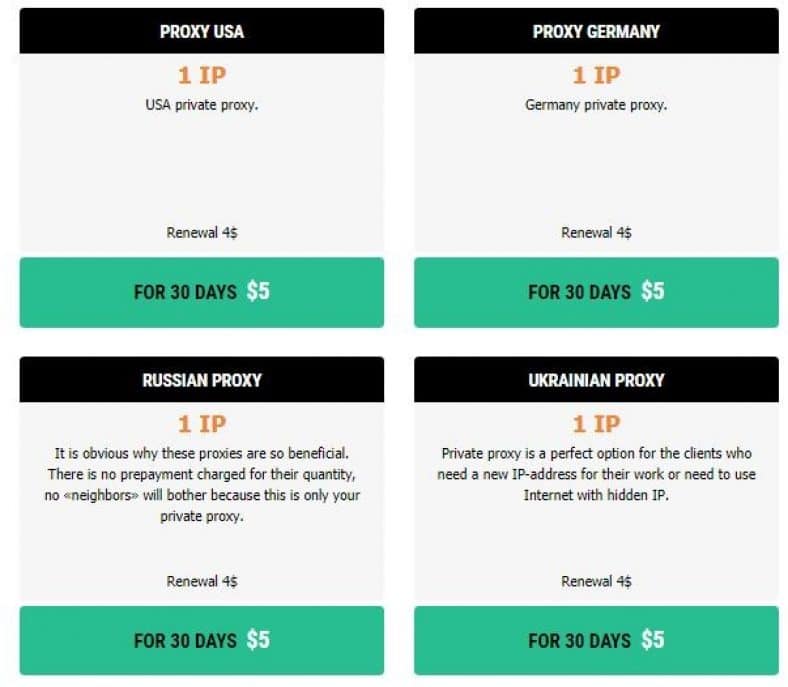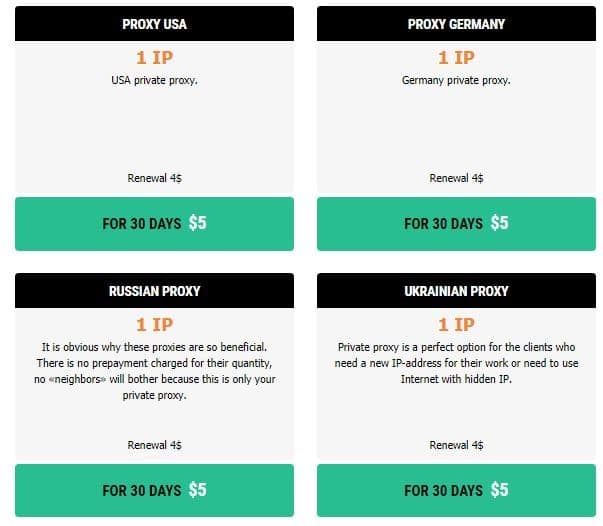 Aside from their shared and private proxies, Fineproxy has other proxies they sell. These proxies are meant for specific use cases, including social media proxies, Skype proxies, Wordstat proxies, YouTube proxies, and Torrent proxies, among others. Fineproxy also has a free trial plan for those that will want to try out their proxies.
Anotherthing you will come to like about Fineproxy is the means of payment supported. On Fineproxy, you can make payments with a card; they accept Bitcoin and Ethereum and also have support for web money, PayPal, and Yandex. Interestingly, if their proxies did not work for your use case, you could ask for a refund within 24 hours of activating the proxies sold to you.
---
back to menu ↑
ServerLocations
It is a known fact that datacenter proxy providers find it difficult to support many countries since they need to have servers or partner with data centers in countries they want to provide an IP address for. This is not the case for residential proxy providers that individual devices can serve as proxy servers via a Peer-to-Peer (P2P) network. Sohow does Fineproxy stands in this regard? Aside from selling cheap shared proxies, the other strength I see personally in Fineproxy is its location support.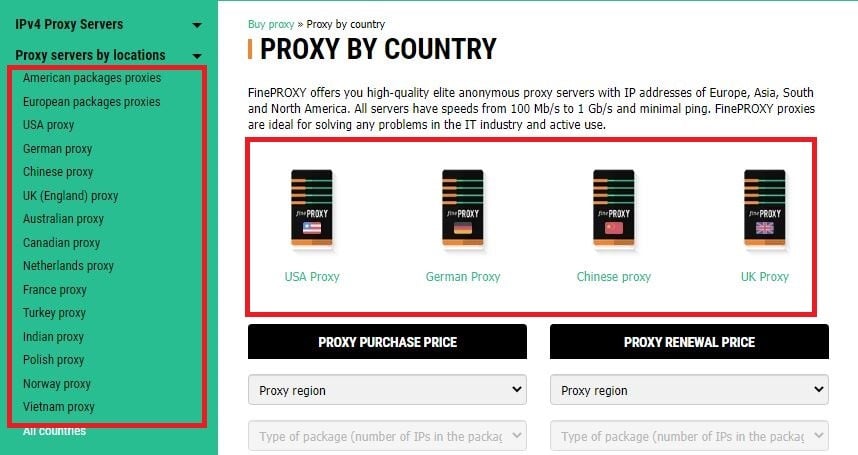 Fineproxy has over 400 servers. According to the information available on their website, these 400 servers are located in their own data centers. I suspect aside from their own data centers; they have data centers they partner with to provide proxy services – this wasn't stated but just an insinuation. This is because they have got proxies from close to 50 countries around the world. Out of these 50 countries, there are at least 30 countries you can choose to buy proxies from. In other countries, they only have a few proxies and can only be part of mix plans. The details of the hardware and software the servers are made of are not publicly available.
20% OFF
Get 20% Life-time discount: put promo code "privateproxyreviews" to check out!
---
back to menu ↑
Authentication
Fineproxyis a unique provider when it comes to the method of authentication support. Their free proxies do not require any form of authentication as they are open proxies. However, for their paid proxies, the ones being discussed in this review, you will need to prove you have access right by authenticating. Fineproxy has support for both username and password authentication as well as IP whitelisting. For username and password authentication, the downloaded list of proxies comes with a username and password you will use for authentication together with the IP and port pair of the proxies.
For the IP authentication, you are expected to whitelist the IP address of the device you want to use the proxies on. During the subscription activation process, you have already whitelisted your IP address. However, many devices get the IP address assigned to them changed after a while, and as such, you will have to keep your IP address updated from the user dashboard. The IP authentication method can be stressful sometimes. Fineproxy only allows users to whitelist one IP address per subscription. Also, it is important you know that Fineproxy have separate proxies that can be authenticated using IP authentication and the ones that can be authenticated using username and password.
---
back to menu ↑
Customer Support
No matter how perfect a product seems to be, customers will need clarifications and have issues using it. That's why businesses must have a team dedicated to supporting customers and helping them fix things and responding to queries and complaints. I must confess, I was impressed with the Fineproxy customer support. They have got good customer support. I made use of their live chat feature, and the agent was very responsive and helpful. Aside from live chat support, there are other channels you can use to contact them. They have got a Telegram channel and email support, and you can contact them on Facebook and Twitter.
---
back to menu ↑
Our Fineproxy Speed Testing
The speed of a proxy server goes a long way in determining whether people will use it or not. Generally, proxies will slow down your Internet connection speed. But how does Fineproxy stands in this regard? To test the speed of Fineproxy, we had to test our Internet speed without using a proxy so we could use that as a benchmark – we tested the speed using the Speedtest tool and got the below result.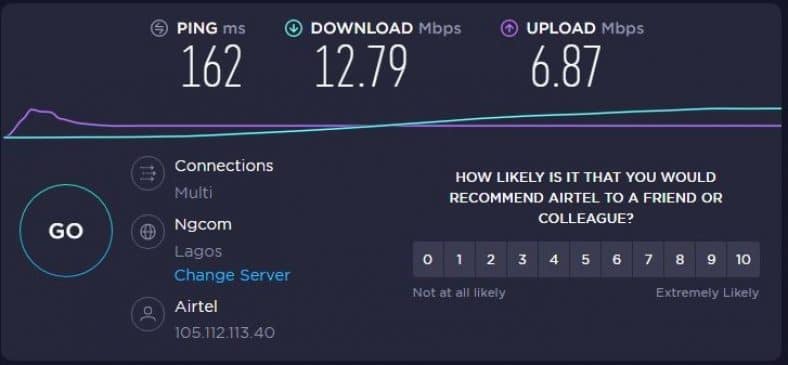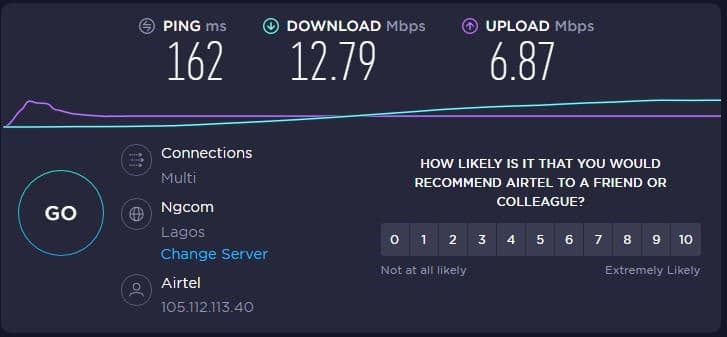 Looking at the above, you can see that our Internet speed is not that great. However, we tried configuring Fineproxy proxies on our browser, and we hit many blocks trying to use their proxies. First, we use 194.156.124.240, and it didn't even connect. We got the below error.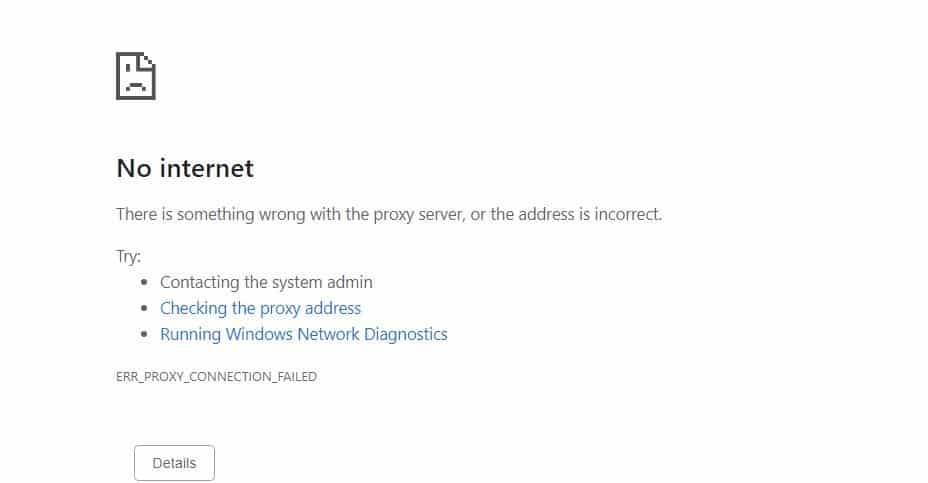 From the screenshot above, you can see that something is wrong with the proxy. To avoid making hasty decisions, we tried another proxy at random (45.10.167.209), and it connected. However, we tried using it to access Google and got an error message – a block actually suggesting that Google has detected we are using a proxy. Below is the screenshot.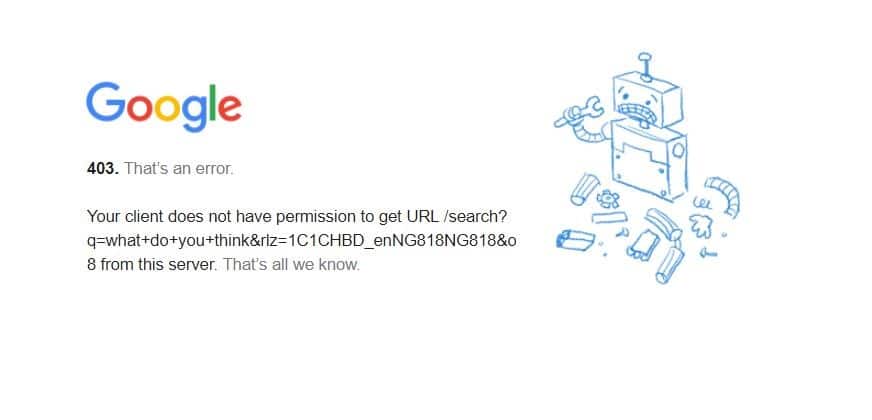 We then went ahead to try out the speed using the same Speedtest.net tool. While we were able to open the page, it was so slow that the tool was unable to record any data. We waited for a long time and had to abort it. Below is the screenshot of the incomplete speed test.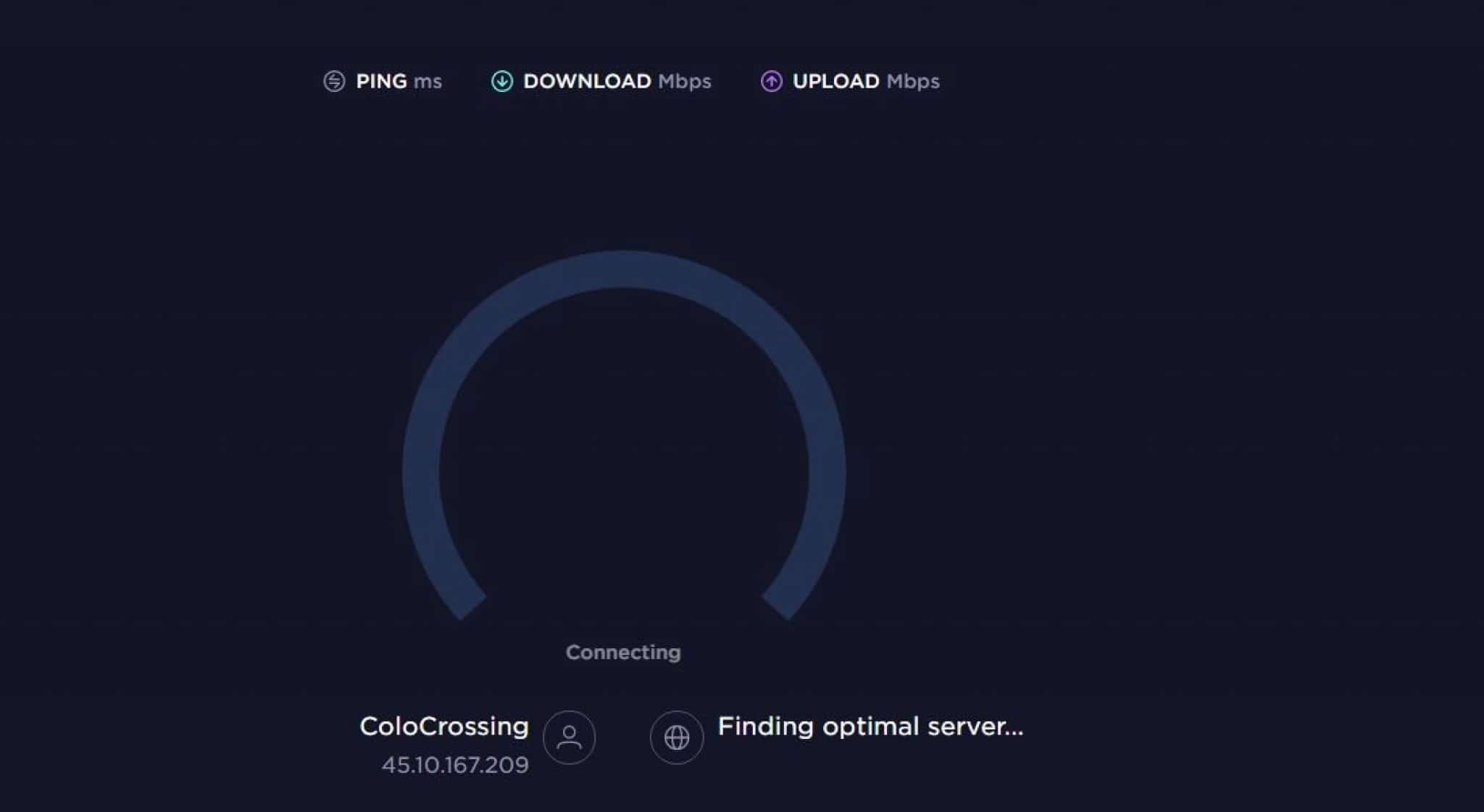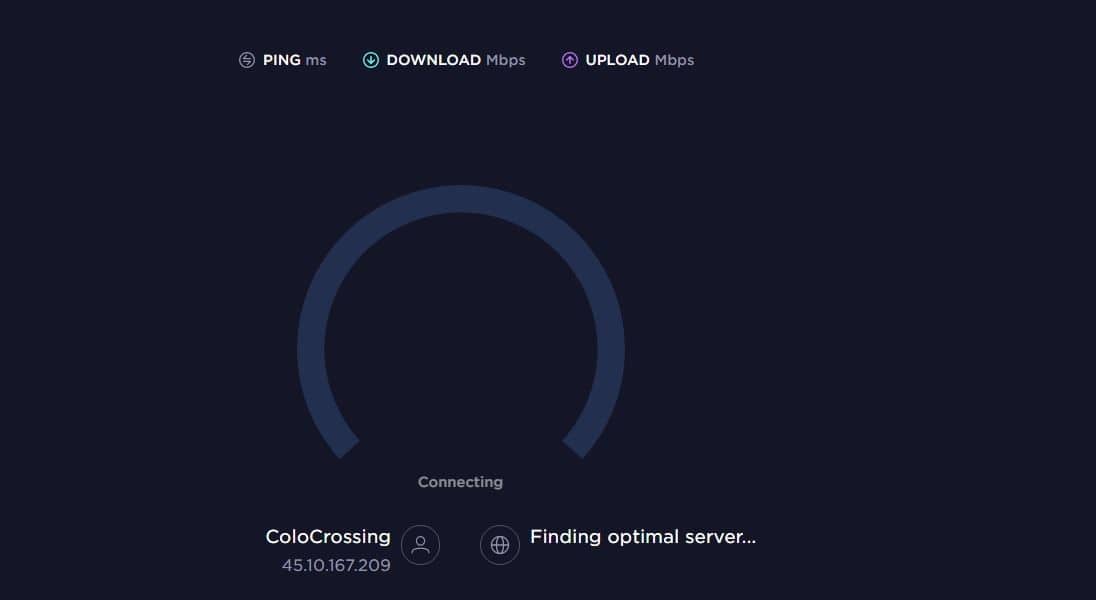 For the last time, we tried another proxy (91.222.236.20), and it still has issues with speed. Below is the result of the incomplete test for the third proxy.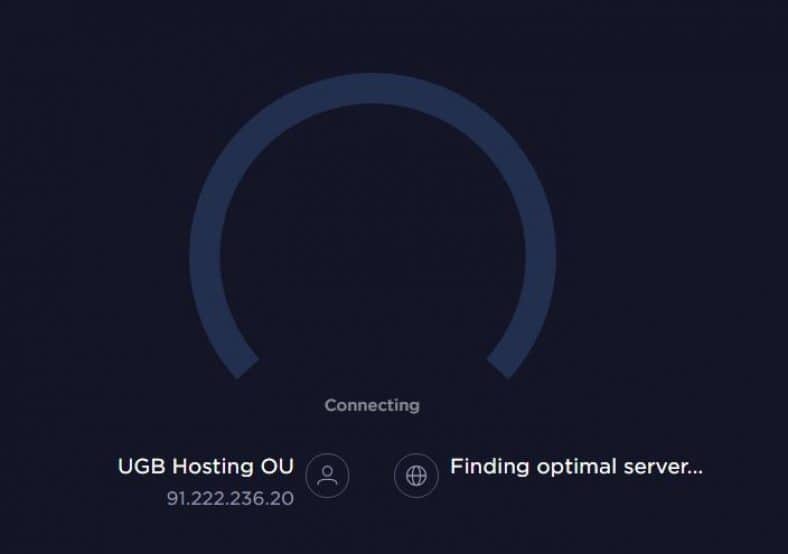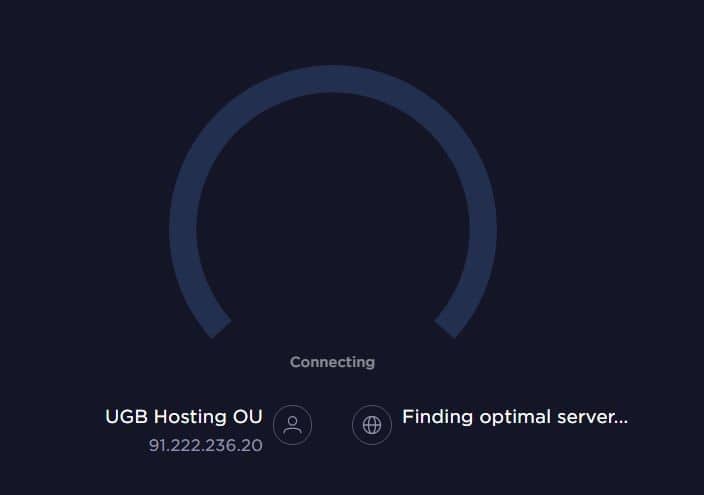 Looking at the above, you can see that we were unable to carry out any successful speed test using either of the 3 proxies used. The proxies were very slow, and this is not unconnected to the fact that the proxies are shared proxies. They were very cheap -but remember, you get what you pay for.
---
back to menu ↑
ISP Testing – Residential or Not?
The Fineproxy network is a datacenter proxy network. We tested 2 of the 3 proxies we used in the speed testing section to see if their proxies are residential or datacenter proxies using the Ipinfo.io tool, and it confirms that their proxies are datacenter proxies. First, take a look at how the tool recognizes residential proxies – it is recognized as ISP. I took the screenshot below without using proxies.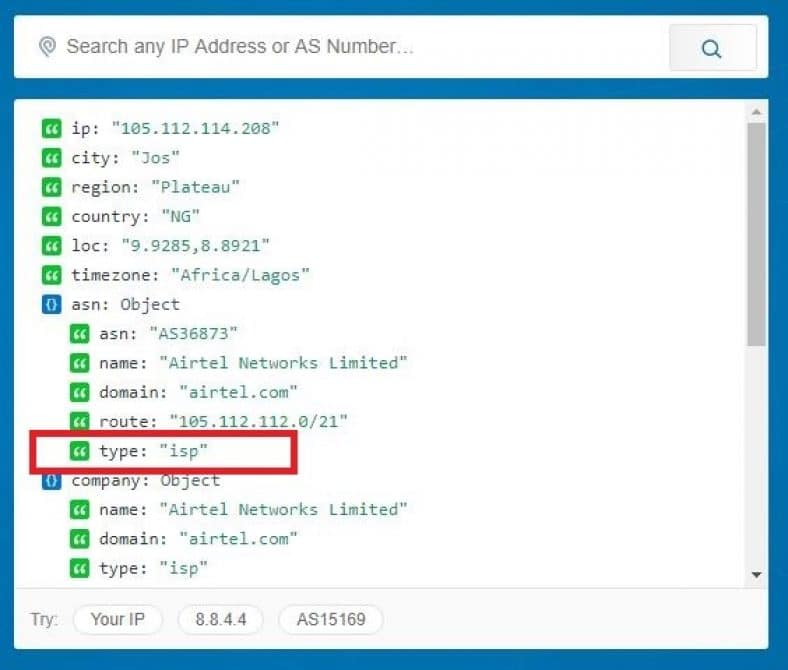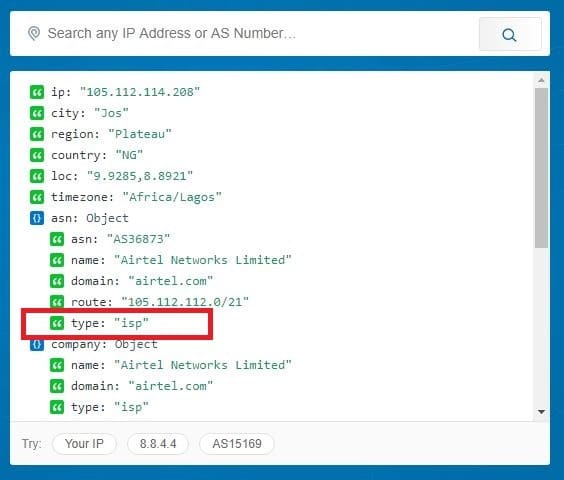 Now, take a look at the screenshot for the result of the 2 Fineproxy proxies below.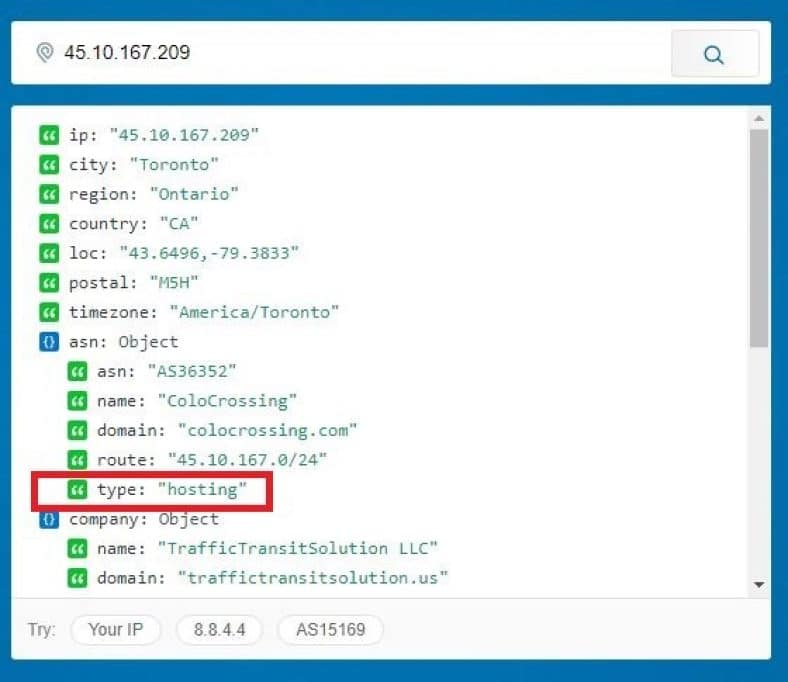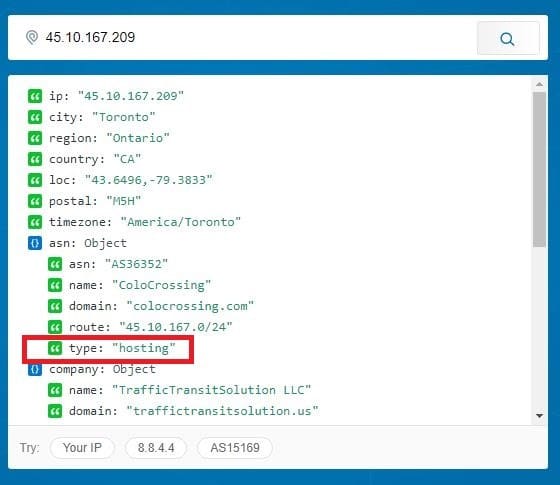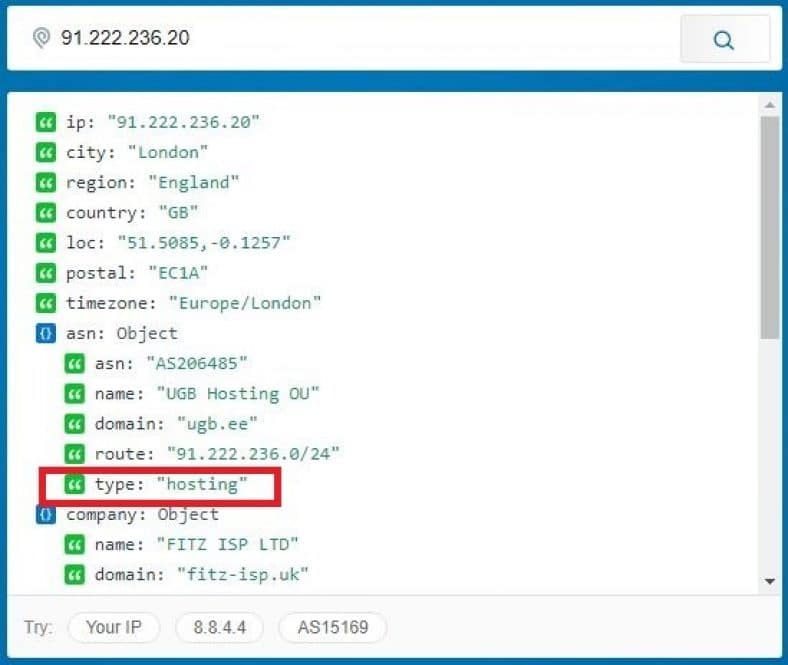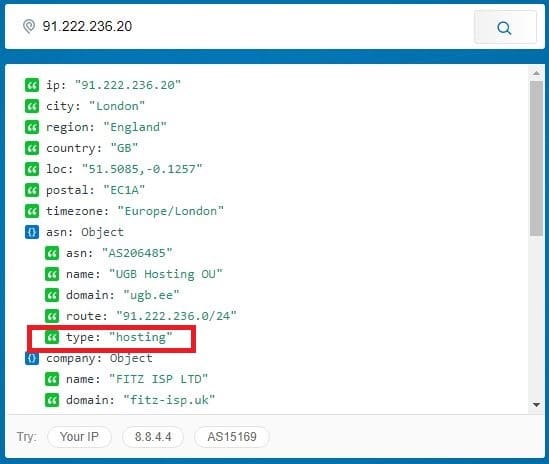 As you can see in the two screenshots above, instead of having ISP as value, it carries "hosting." This reveals to websites and services you try to use that the IP address originates from a data center.
---
back to menu ↑
Our verdict
From the above, you can see that their shared proxies are very cheap, while their private proxies are expensive. You can also see that they have got excellent location support and good customer service. They provide a free trial and refund provided it is within 24 hours. However, proxies easily get detected. They also perform poorly from our performance tests as they either refuse to work or do so at a snail speed with only a few successes. For this reason, we do not recommend them even though they are cheap – you might end up wasting your time and money buying proxies from them.
Worth to Try with Datacenter, Residential, and Mobile Proxies
Add your review