NinjaProxy offers fast speed, anonymity, high performance, advanced security features, unlimited bandwidth, excellent customer service, etc. You can access private, shared, premium, residential, or 4G/5G proxies.
If you want to keep your browsing private, then getting a proxy will be the best option. Even with all the proxies on the market, you can never go wrong with Ninja Proxy.
You can get access to private proxies, shared proxies, premium proxies, residential proxies, and 4G/5G proxies. NinjaProxy has been in existence for more than 15 years which assures you of its great features. You won't be let down while using it.
Additionally, the fact that they offer a  refund policy is enough assurance that even if the proxy doesn't function as you want it to, you can always get your money back and try out another proxy. Luckily, you will never be disappointed, therefore that will not occur.
---
An Overview Of NinjaProxy
If you opt for NinjaProxy, you can choose the shared, private, premium, residential, or 4G/5G proxies. Luckily, you can start using it 10 minutes after the purchase. More fun for you! Once you purchase, you simply need to specify the IP and PORT in the app or software to start using.
You will enjoy its high performance, high speeds, anonymity, 30+ data centers, unlimited bandwidth, responsive customer support, and advanced security features. You will love using it. We will provide an overview of the NinjaProxy and why you should use it:

---
Pros of NinjaProxy
NinjaProxy is one of the best proxies in the market. Here are some of the advantages of using it.
1. Different Types Of Proxies
There are various types of Ninjaproxies such as private, shared, residential, premium, and 4G/5G. The private proxies' dedicated IPs are not shared between customers. They are personal.
On the other hand, the shared proxies have semi-dedicated IPs that allow usage by 3 customers at a time. Through the premium proxies, only one user can use the allocated virgin IPs. With the residential proxies, only one customer can use the dedicated IPs.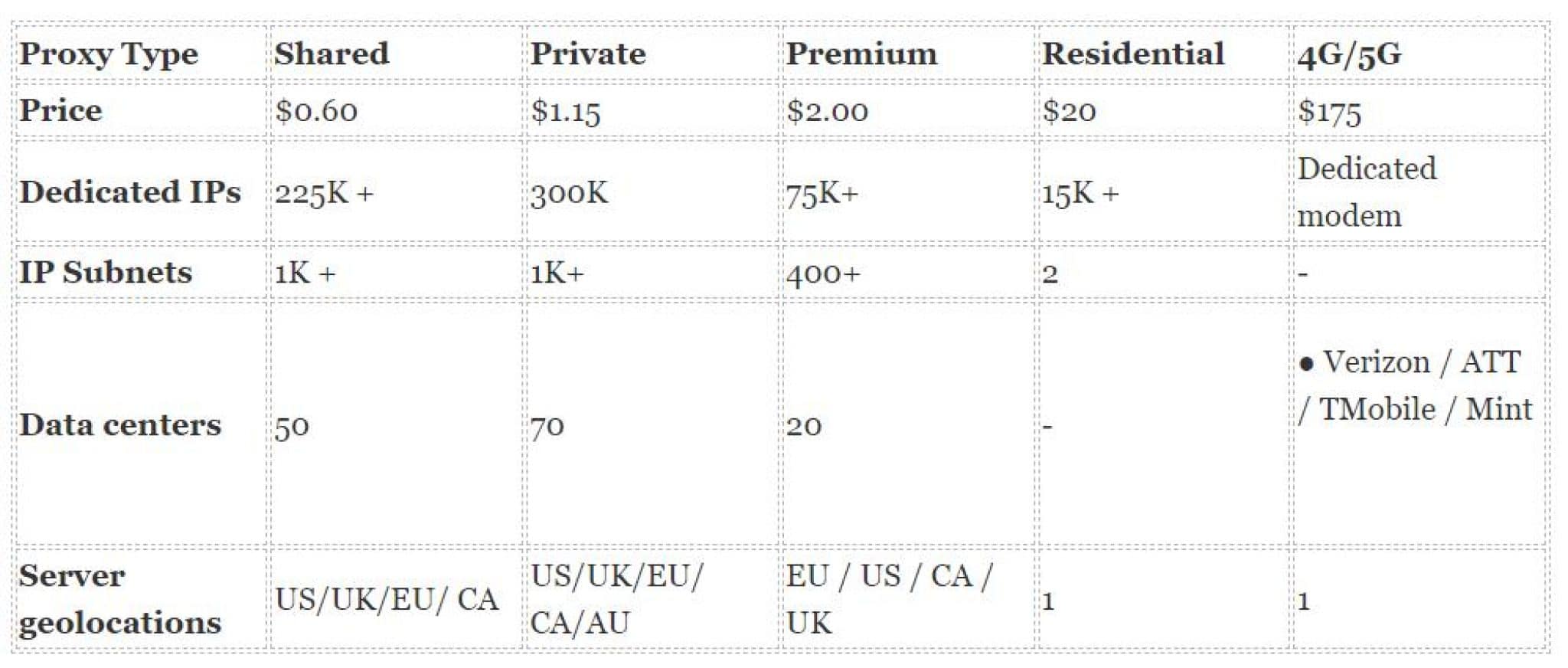 2. Fast Speed
The private, shared, and premium proxies offer a speed of 1000Mb/s. The residential proxies offer a speed of 10,000Mbps. All the proxies are geared to ensuring you get the best experience while using it.
In addition, you get to enjoy unlimited bandwidth on all the proxy types without any kind of server restrictions. How much better can it get?
Therefore, you can browse as much as you want without any kind of restriction.
3. Privacy
The proxies ensure utmost privacy and anonymity. Therefore, if you want to access websites without being noticed or have a geo-restriction, you can use any NinjaProxy type to access the information that you want.
Additionally, with anonymity, you can download movies, music, series, etc. using torrents without fear of security breaches. However, don't download copyrighted material.
4. Great Features
The NinjaProxy comes with some great features that you will love. This makes it stand out from the rest.
| | |
| --- | --- |
| ✔ 99% network uptime | ✔ Fast speed |
| ✔ Unlimited bandwidth | ✔ Fewer timeouts |
| ✔ Xeon servers with 32 GB RAM | ✔ No service setup fee |
| ✔ Easy configuration | ✔ No bandwidth costs |
| ✔ Fast proxy delivery within 10 minutes | ✔ Zero dead proxy IPs |
| ✔ No access to adverts | ✔ Zero network downtime |
| ✔ Assurance of full refund within 3 days. | ✔ Zero server traffic logs |
| ✔ Cheap prices | ✔ Great customer service |
 5. Customer service
You are guaranteed 24/7 customer support, so you can contact them via email or live chat. Therefore, if you encounter any issues with the setup, installation, or use, you can always talk with customer support who will help you solve the issue in real-time.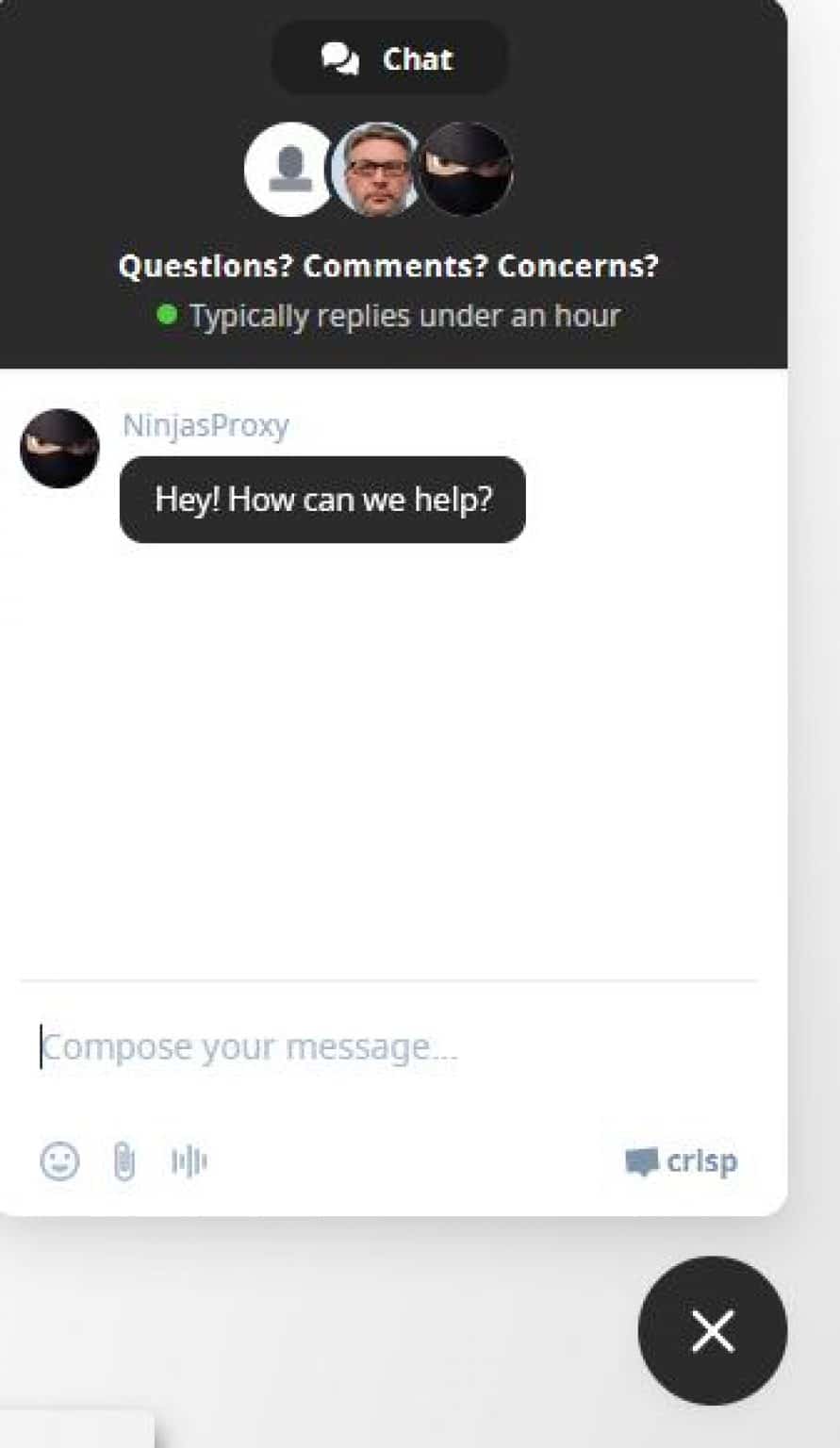 6. Setup and management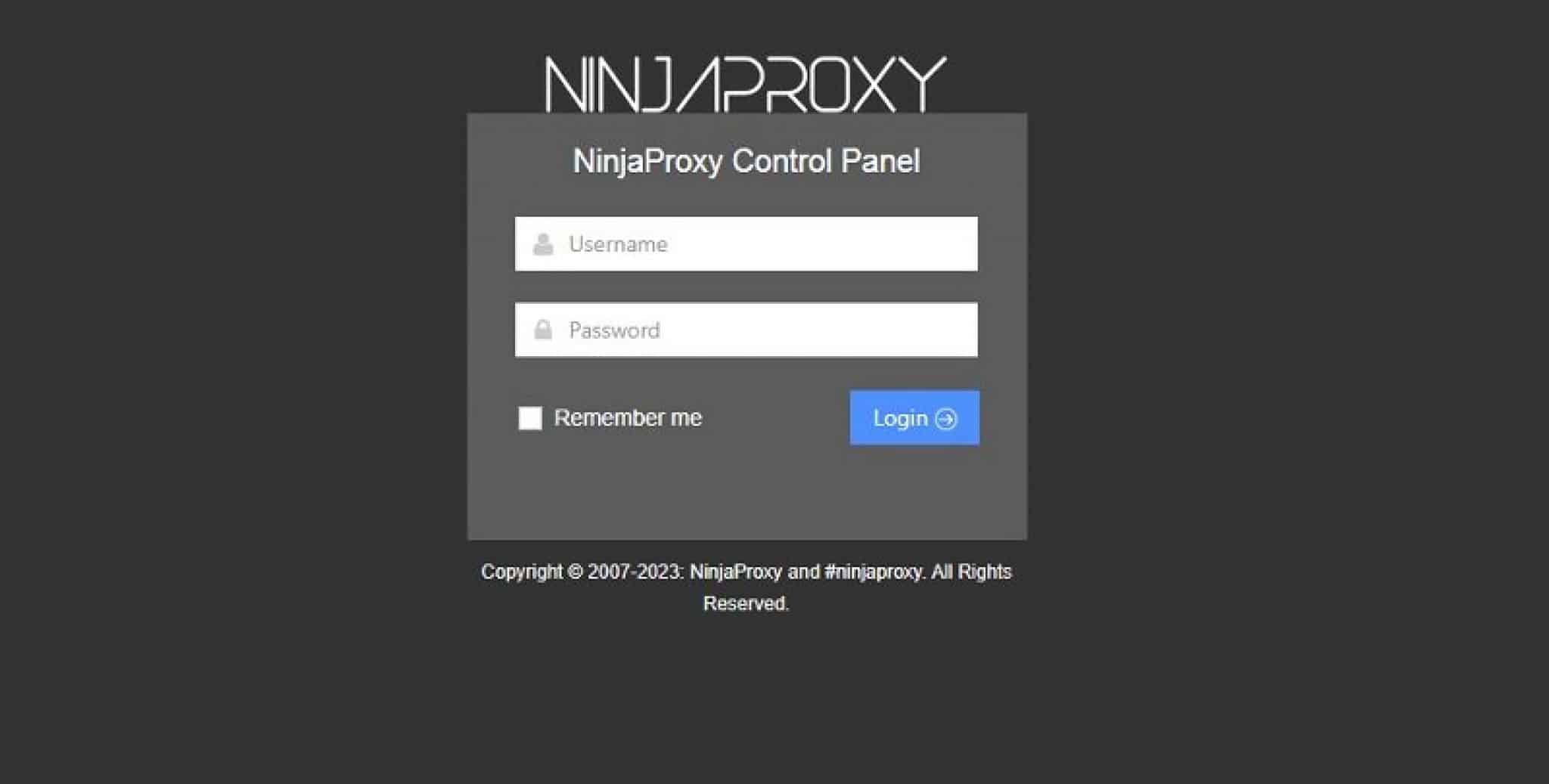 Just like any other proxy service, the NinjaProxy comes with an automated control panel that makes it easy to manage your account. Therefore, you can track your daily activities and essentials through the control panel. It is also easy to set up and configure.
Once you purchase, you get access to the proxy within 10 minutes. In addition, if it doesn't please you, you can request a refund within the first three days. Its strong refund policy makes it a favorite among many.
7.  Flexibility, Accessibility, and Affordability
Luckily, with the NinjaProxy you can get up to 10 IP addresses based on the plan that you choose. Additionally, you can request a new set of proxies in each billing cycle. In regard to location; proxies can be used in more than 30 geolocations in the US/UK/EU/CA/AU based on the chosen plan. It is highly accessible to suit different user needs.
The price is also fair for all. The registration process is also easy, so you will start using the proxy or proxies within no time.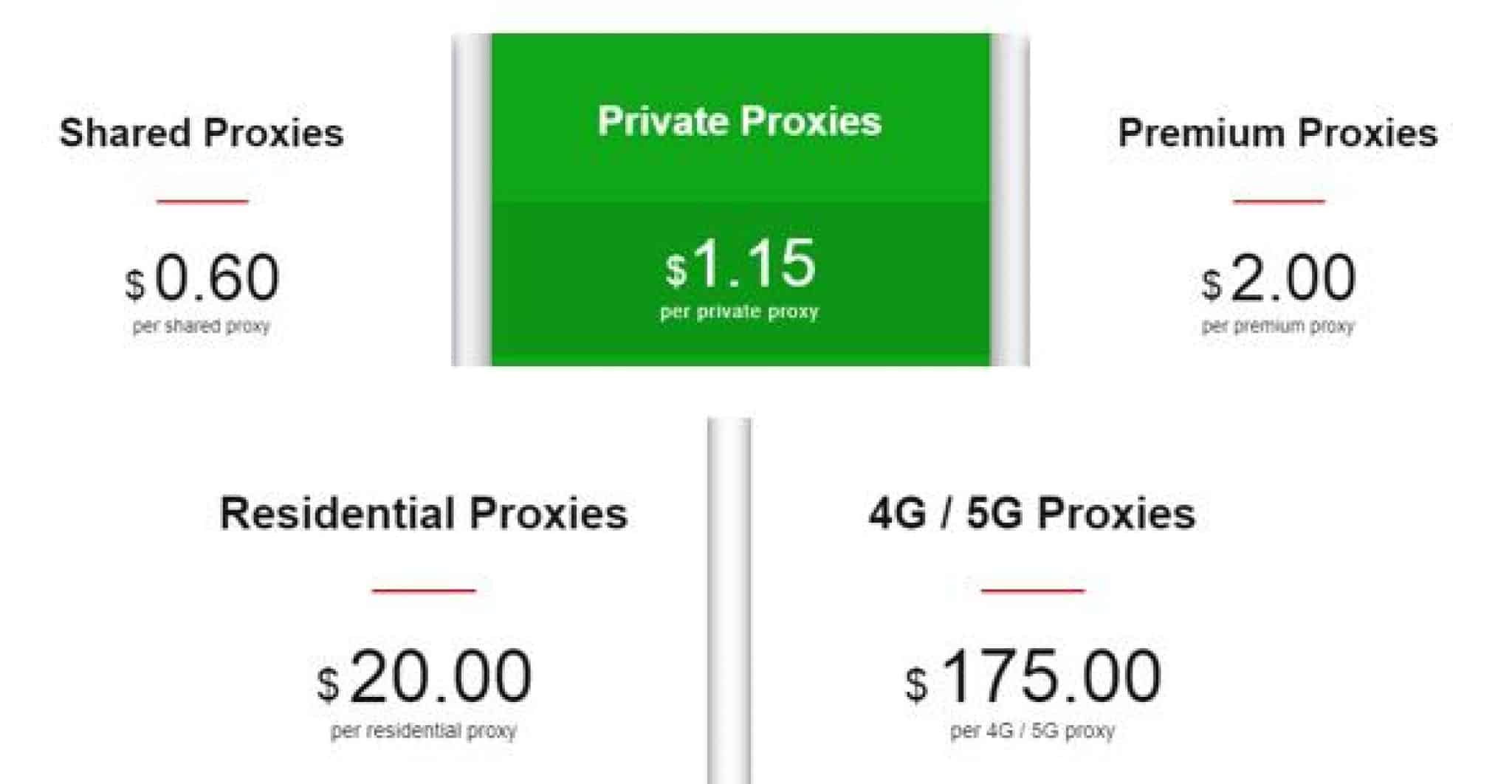 ---
Cons Of NinjaProxy
It has one major disadvantage:
No trial
The major disadvantage is that it doesn't have a trial period. You need to purchase a plan to start using it. However, their plans are affordable for everyone.  Therefore, take the chance and start using it.
---
Embrace Private Browsing using NinjaProxy
If you want anonymity while browsing, the NinjaProxy is perfect for you. The proxies can be used by small, medium, and large enterprises. The plan you choose will determine how much you can use it.
NinjaProxy is highly recommended for its great features, fair pricing, advanced security, and high performance. Its website also has a help center where you can find solutions to common queries. Therefore, even if you are not that familiar with proxies, NinjaProxy will never let you down.