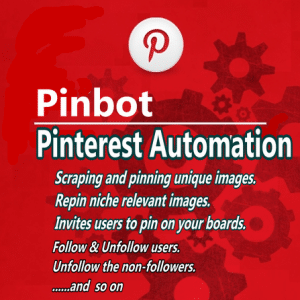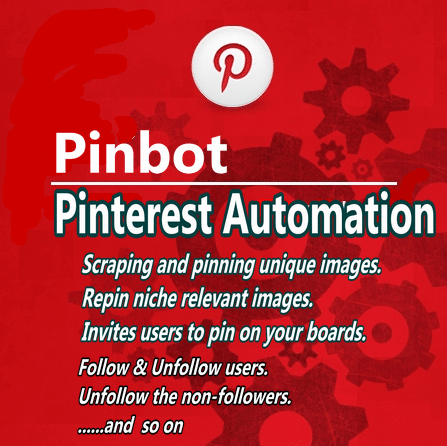 Developed by Ilya Nevolin in 2013, Pinbot is one of the first automated tools for Pinterest, the widely popular social networking website which works by uploading and sharing of photos and images. Pinbot allows users to automate all the important elements of Pinterest.
You can also fine-tune about each aspect of the automation method, which would avoid your account from like a spam, annoy your target audience base or make you get flagged or banned. Using proxies, particularly private proxies, is the best way to avoid problems with Pinterest automation.
Guide on Proxies for Pinbot on Pinterest
The Pinbot founder recommends the use of proxies in case a user has 3 or more than 3 Pinterest accounts. However, one proxy per account is advised. Even when a person makes use of 3 accounts, one should get some proxies the very instant he begins to use Pinbot for automation. When a user does this, his real IP address will be removed from any record.
Paid proxies are the best things to use, and users can opt for full private or shared private proxies. Private proxies offer the best benefits, and are simple in operations. As only one user will access the port, it is always advisable to go for private proxies. Although one can use free proxies, they need to be frequently reloaded. In some cases, they may even fail. Naturally, paid proxies are safer choices any day.
PROVIDER

Price/Reviews

Features

LINK

Proxies for Pinbot
Proxies activat instantly
Pinterest Marketing
Good for Social Media
No program restrictions
Ticketmaster Proxies
Quality Dedicate Proxies
Classified Ads proxies
Cheap Proxies Provider
Test proxy before buy
The founder of Pinbot also recommends HTTPS proxies to be the most ideal option. However, even HTTP proxies are found to be effective. Generally, with Pinbot, SOCKS proxies are not found to be a workable solution.
How to Upload Proxies into Pinbot?
The process of upload is very easy. First, you need to choose a proxy provider. Once you add your Pinterest account to Pinbot, you will need to type in the password and email id related with the account.
You will find a checkbox named "Use Proxy" in that same box. You have to type in the proxy details into the space. You can type in your proxy details easily while creating an account. This will make it convenient for you to associate one proxy with just a single account on Pinterest. This is what is generally recommended.
You can input the email id and password that your proxies need for authorization. If the information is authorized by IP, ensure that you are not making use of a proxy or VPN service while adding the account for Pinterest into Pinbot.
There is only one criticism for this process, in the sense that the proxies have to be manually updated in case you get blocked or banned, which is a possible scenario based on how you use it. With controlled and intelligent usage, however, you can easily avoid such issues.
Automate Pinterest – Grow Pinterest business on autopilot
Once you have entered the proxies, automate your way into the hearts of customers. However, you should not confuse your system with a lot of activities. With intelligent use of Pinbot, you can easily automate Pinterest without much trouble.