---
Storm Proxies was founded by a group of SEO experts in 2016. The service mainly provides backconnect proxies that are constantly rotating IP addresses all the time. The backconnect proxies are residential IPs that are good for scraping on search engines or other SEO tools, such as Scrapebox, RankerX, GSA search engine ranker, SENuke, Domain Hunter Gatherer, SEO Powersuite and so on.
Over the years, StormProxies has turned into a generalist proxy provider, with services that cover a broad range of needs and requests. They are now offering rotating proxies and dedicated proxies. Their dedicated proxies are the same as other private proxies which offer static and fixed IPs.
The rotating proxies change the IPs based on the user's request or on a fixed time. StormProxies offers two types of rotating proxies. One uses datacenter IPs. With this type of proxy, you will have access to more than 70,000 shared datacenter IPs. The other uses residential IPs. With this type of proxy, you can access up to 40,000 residential IPs.
---
---
Dedicated Rotating Proxies
The datacenter rotating proxies use private data center IP addresses and use backconnect to rotate IPs. They are mainly for SEO Tools, data scraping, automation tools for traffic and other accounts registration bots, and so on.
How does is works - Access to 70,000+ Dedicated Datacenter IPs
All packages allow you access to a pool of 70K private dedicated IPs. These IP addresses can be changed:
With every HTTP request
Every 3 Minutes
Every 15 Minutes
How does it work?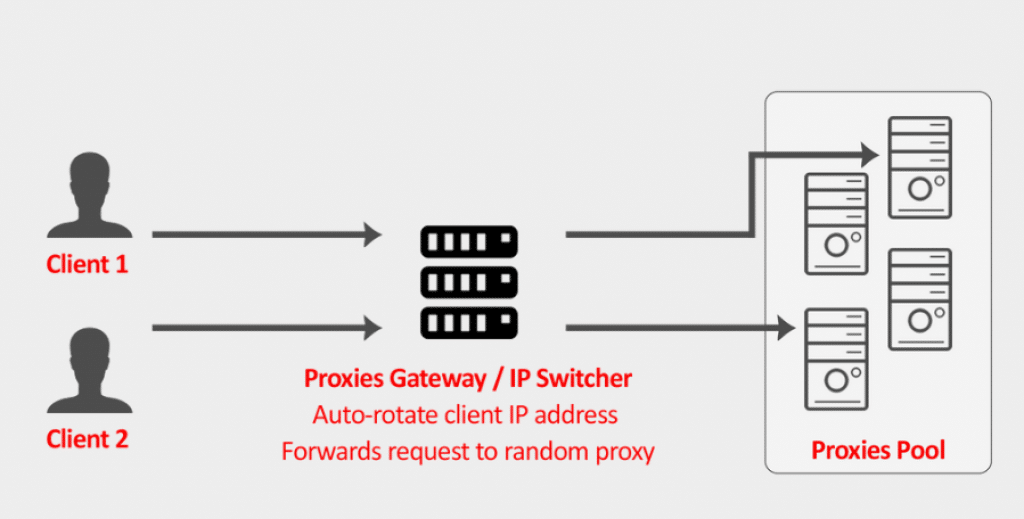 You get one IP for the gateway server. That server then connects randomly to one of thousands of other proxies from their pool, allowing you to access your sites and use your tools like normal. Then, when it is time to change the IP, it connects to another proxy inside of that pool. So you never have to handle the address changing again, as it is all done automatically without affecting the actual address you're seeing. This pool is also updated and changed every 7 days, so the odds of an IP address being banned, misused, or simply not working, is very, very slim.
Pricing & Authentication

Here is the price plan for the Dedicated Rotating Proxies,

<Authentication>: StormProxies allows IP authorization and username/password authentication. So regardless of your preference or current access methods, you shouldn't have any trouble accessing your proxies.

Use lifetime discount coupon code  "privateproxyreviews" for 6% OFF.