Lots of Internet marketer have asked why use proxies,and what're proxies special use for? For answer those question,you can learn types Of Proxies first.
Types Of Proxies
In the previous,I already write a article about "Types of proxy servers",you can read this article for more detail.
In the industry,these mainly have two type of proxies for IM.
1.Http Proxies (common ports are 80,8080,8000, 3128.)
2.Socks 4/5 Proxies (common port used is 1080.)
So,What're proxies use for?
Simple,For hiding or changing IP address.
But why?The most probable reason using proxies is unblock website or protect their privacy.When using certain software and going to certain sites.
And special for IMer using proxies is that some of softwares that auto post, blog comment, refer spam, social bookmarking, etc.that's need to use multiple proxies so your information looks like it is coming from several sources. You will be able to find more in depth information regarding proxies and how they work by simply searching Google.
Http Proxies
mainly for visiting websites, this type proxies is apply to lots of IM software, eg, Scrapebox, Sick submitter, Bookmarkwiz, ZennoPoster, TweetAdder, SenukeX, Answer Assault…base on browser's software.You need to use anonymous proxies that help ensure your IP address is not being forwarded through the proxy you are trying to use.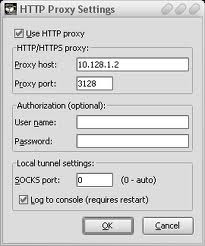 Socks 4/5 Proxies
Support Http and other connection types. So you can use it for lots of other software.eg, Instant messenger program,Game,IRC,FTP…and socks proxies more anonymous and secure.Socks 4 is the older one that does not support user authentication or UDP.Socks 5 supports everything and is the new version as you could probably tell.
Fore use Socks proxies you can easiy use sockscap.you can dowload here.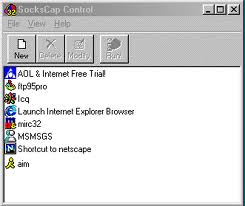 Related articles,