---
How to Setup Proxies on ZennoPoster
In this section of the article, we would be showing you the steps required to set up proxies on ZennoPoster. If you already know how to get that done, skip to the next section of the article. From the list of providers above, you should make your choice and purchase proxies from them then get the proxy credentials (proxy address, port, username, and password). With the proxy credentials at hand, follow the steps below.
1. Open the ProjectMaker for ZennoPoster application to create or edit the project you need to set up proxies for. I will assume you already have a project and you want to edit it to add proxies.

2. On the project, click on the undefined action box and click on the Action Property tab.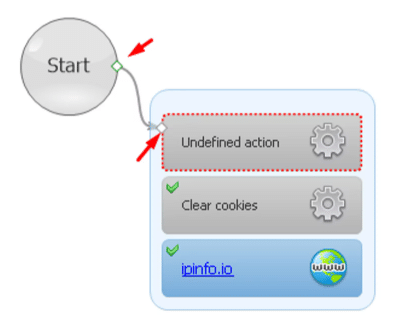 3. Click the Set Proxy option. An interface to enter the proxy credentials will appear. Enter the credentials in the username:password@ip:port format. If IP authentication is supported, the format should be the ip:port format.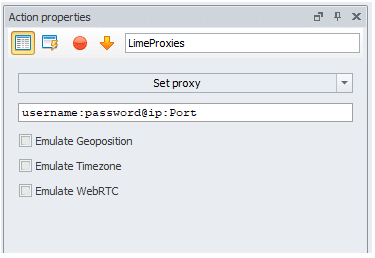 4. Save it and you are good to go.
---
What is ZennoPoster?
ZennoPoster is software that you can use for automation. You can use it to automate your workflow online without writing a single line of code. All your actions will be recorded in the program is simple and easy to understand flowcharts that would be replicated by the program.
ZennoPoster is developed by ZennoLab and has other tools in its line of products. The tool comes with a good number of advanced features such as proxy and proxy checker support, user profiles, multithreading, data management, human emulator system, web page analysis, web clients, automated action recording, among others.
---
Why Use Proxies for ZennoPoster?
ZennoPoster does not force you to make use of proxies. You will have to do that on your own and let face it, there are times when you need proxies. If you need to automate multiple accounts on the same website that does not support a user to manage more than one account, then you will need to use proxies to hide your IP footprint if you do not want to lose your account.
You will also need proxies if you intend to send too many requests within a short period of time. Proxies are also helpful if you intend to access content that is exclusively available only to users from certain locations.
---
Rotating Vs. Sticky Proxies - Which are the Best for ZennoPoster?
Both rotating and sticky proxies have their strengths and weaknesses, and as such, have projects they are best suited for. If you need to maintain a session on a website for a while such as tasks that towels require you to log into your account, then you will need to make use of sticky proxies.
Sticky proxies are less suspicious as rotating proxies would quickly reveal you are using proxies since IP addresses do not get changed as frequently as proxies change them. On the other hand, if you won't be logged into an account and you would be sending too many requests, then rotating proxies are the best.