"We no longer recommend this dealer due to issues of integrity! Their proxies also messed up my project, proxies as like name F..K"
Froxy's main advantage over the competing providers is its 8 million residential and mobile proxies database which secures an appropriate level of anonymity that is of great importance nowadays.
Set of 8+ million active IPs
200+ countries coverage
Convenient dashboard
Residential and mobile proxies
IP rotation
The simplicity of use and authentication
Support for HTTP and Socks5 protocols
Fast and friendly 24/7 support service
Referral program for clients
---
Most of the proxy providers emphasize the dozens of millions of available IPs but some of them conceal the fact that most of the available IPs provide proxies of data centers while residential proxies constitute a small share of the total number.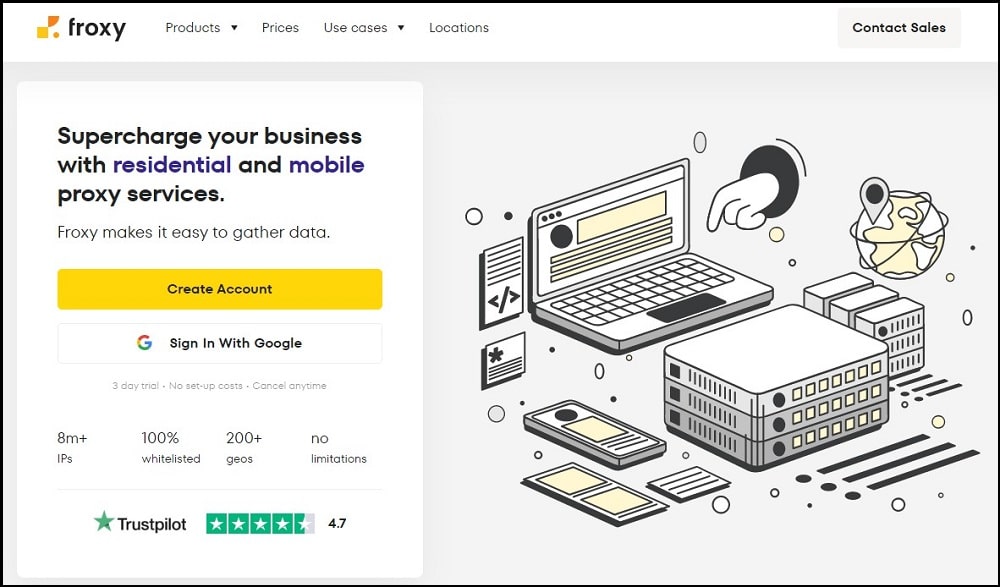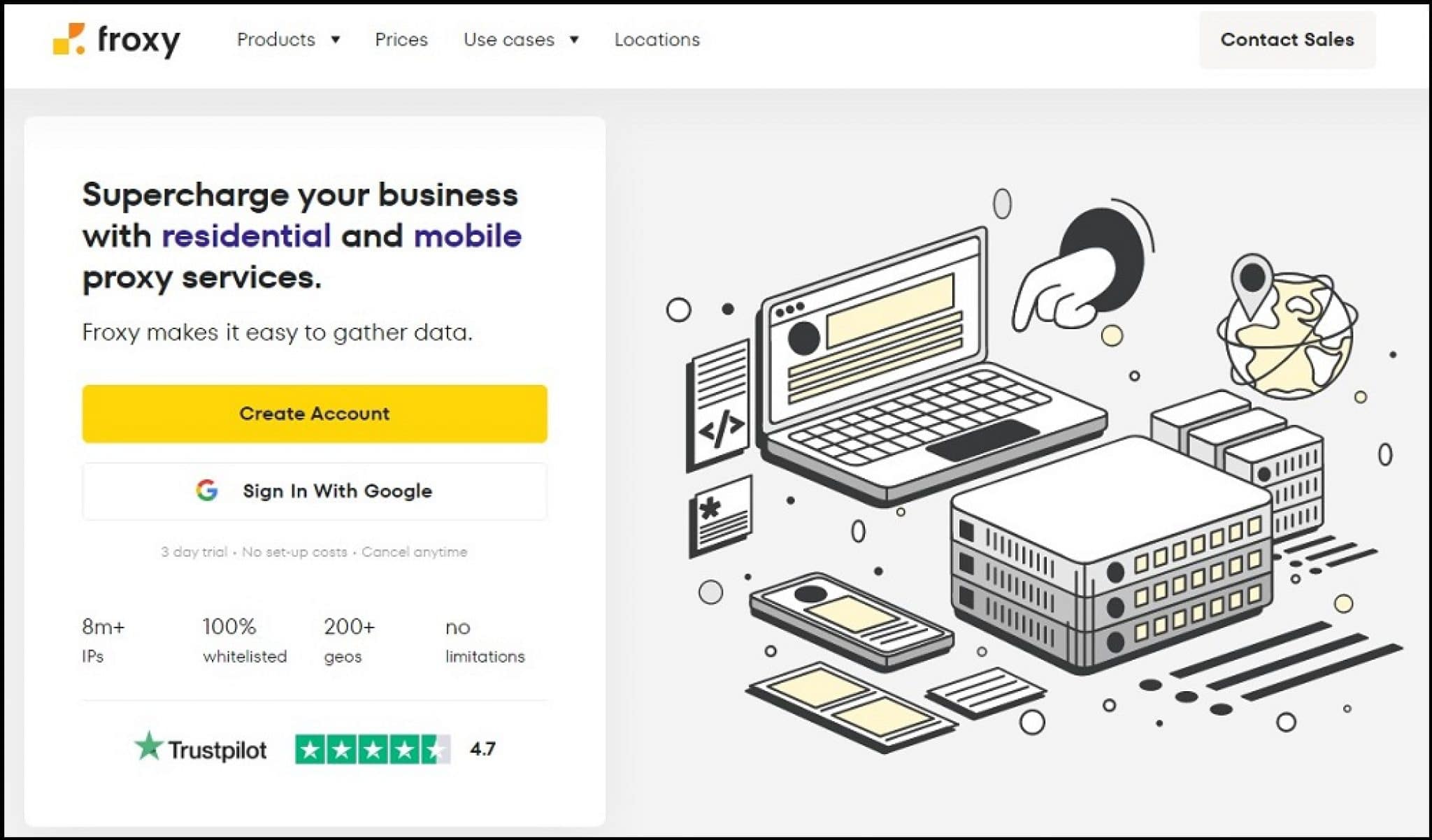 Automatic data centers are not good for big data collection and parsing and this is the thing to know before paying. Froxy underlines the effectiveness of usage of the whole 8 million IP database of available residential and mobile proxies. Among the key features, there is a 99% accessibility with more than 200 countries covered and a 24/7 support service available in any region.
Is froxy worth it? That's what we'll discuss in this review.
---
---
Why does marketing need residential proxies?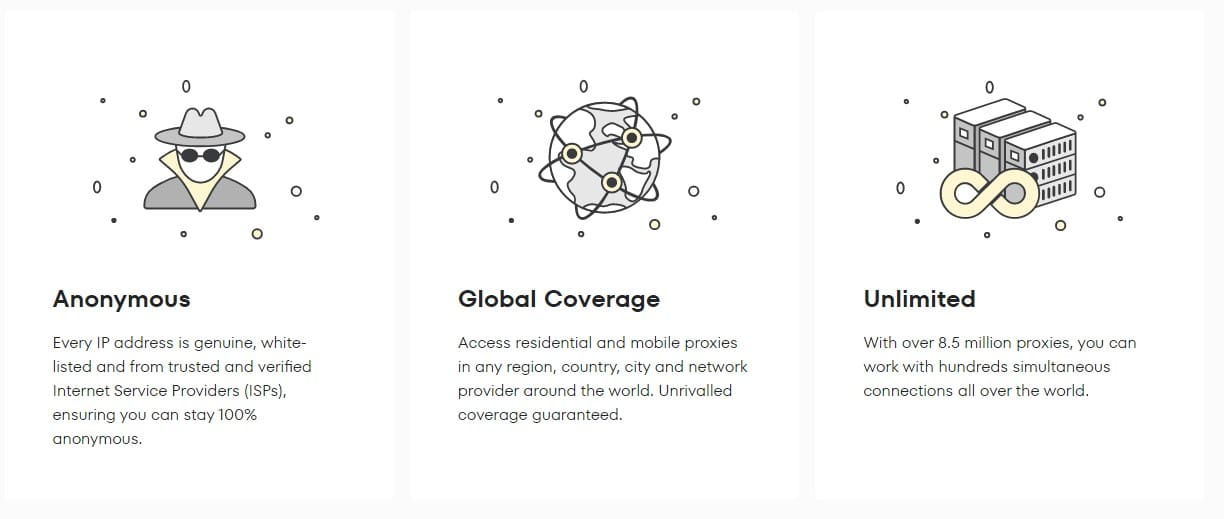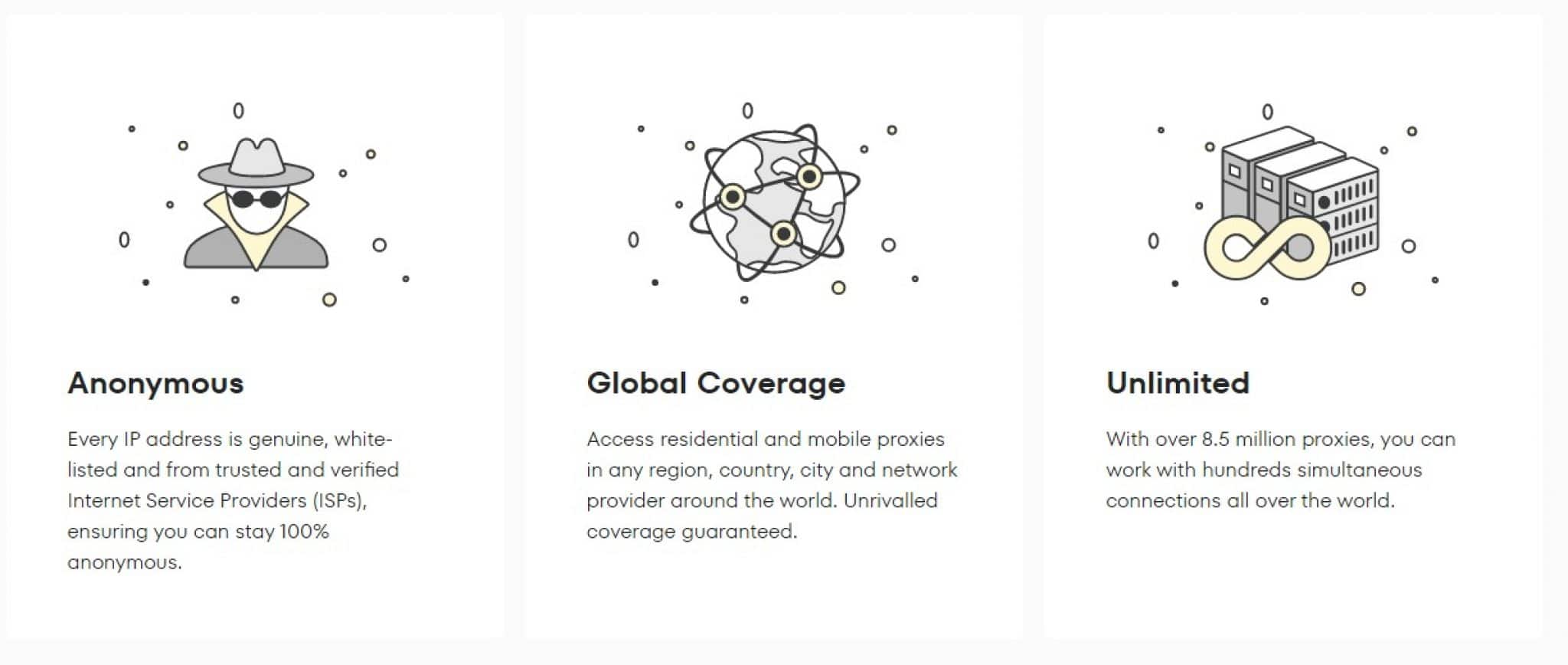 Quality of data collected in market and advertising research oftentimes focuses on regional peculiarities and local needs of different user groups. Collecting such data without residential IPs of private subscribers is far more difficult if not impossible.
It is even more difficult to imagine an effective external marketing audit and collecting of really important data about competitor brands, classical parsing of raw datasets, and other tools which are among the advantages of Froxy.
However, live residential proxies are convenient not only in marketing but also in other areas related to data access within a particular geographical region. Say, search for game consoles or video cards at the best price across regions or shoe price parsing.
Mobile proxies are becoming more popular for precise analytics
The more data you are to collect during your research the higher are the chances you are going to need mobile proxies. Due to the limitations of IPs presented by providers the majority of website security systems are more loyal to parsing from mobile proxies. Moreover, in certain cases, it is the only way of getting access to certain social media or mobile services.
Indeed, mobile internet domination over stationary internet is getting more conclusive. According to the statistics, the average number of stationary internet users is 39% which is the reason why mobile proxies are gaining popularity. Froxy offers a special tariff package that includes mobile proxies. It ranges from budget-oriented options for experiments to advanced solutions including 600 ports and 10 IPs with 24/7 accessibility.
---
back to menu ↑
How Froxy Works

A pool of 8+ million active IPs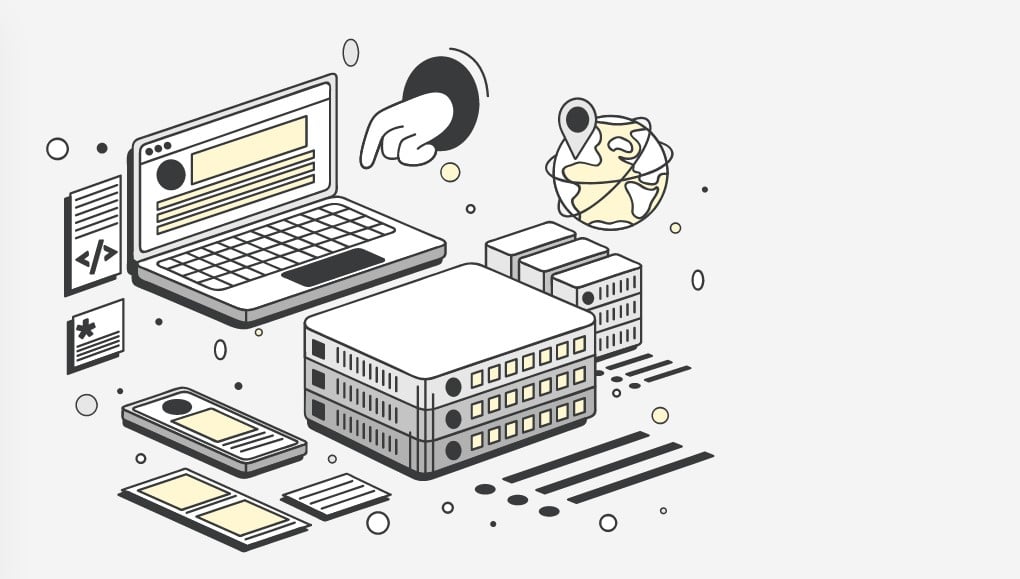 It is not an easy task to surprise someone with these numbers when there are providers out there with 50 million mixed IPs. However, in most scenarios, these numbers suffice to collect data in targeted regions quickly and easily.
Certainly, just like with the majority of providers, this coverage doesn't seem homogenous. Froxy's potential clients can check out the geographical coverage on the company's website with the information regarding available local providers.
200+ countries coverage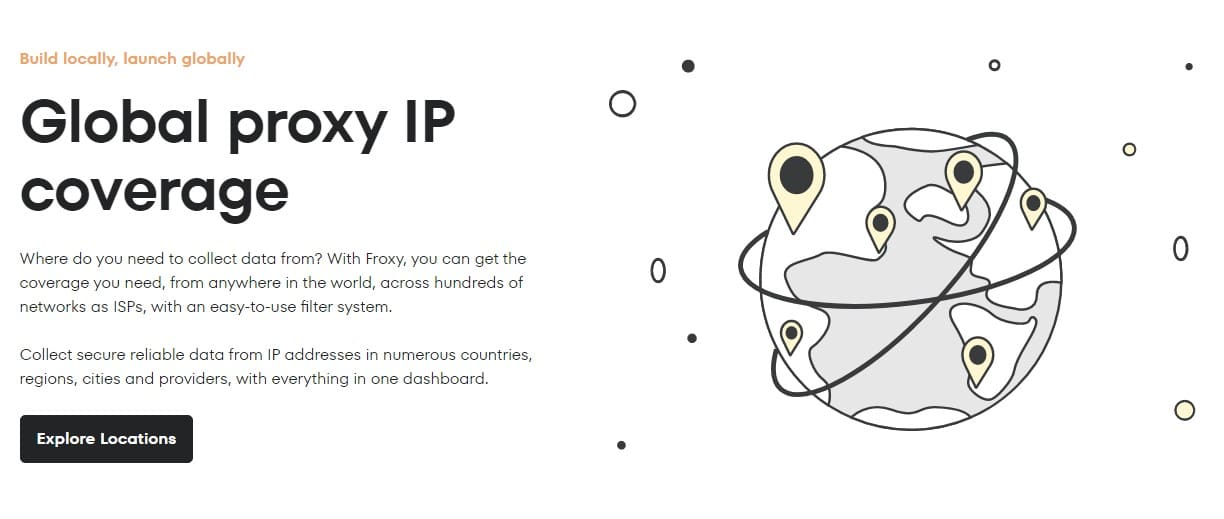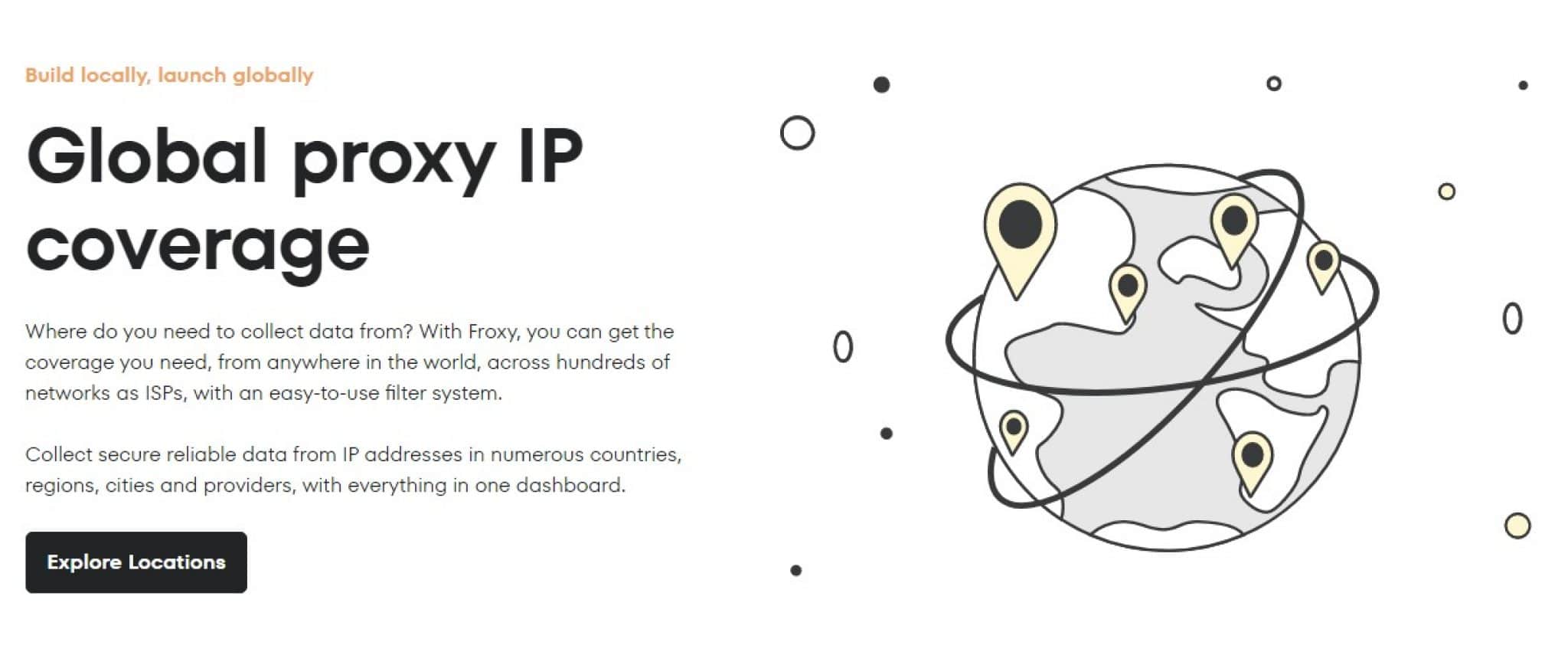 Compared to the 4400+ providers available in India 178 Israeli providers of web hosting services can seem rather moderate. Germany has as many providers as France and the Czech Republic combined. Russia has shown one of the best numbers in residential and mobile proxies alike.
There is an overall trend of leaning towards Europe but country and region selection can be done before payment. It must, however, be said that Froxy is continuously expanding its pool of available IPs around the globe.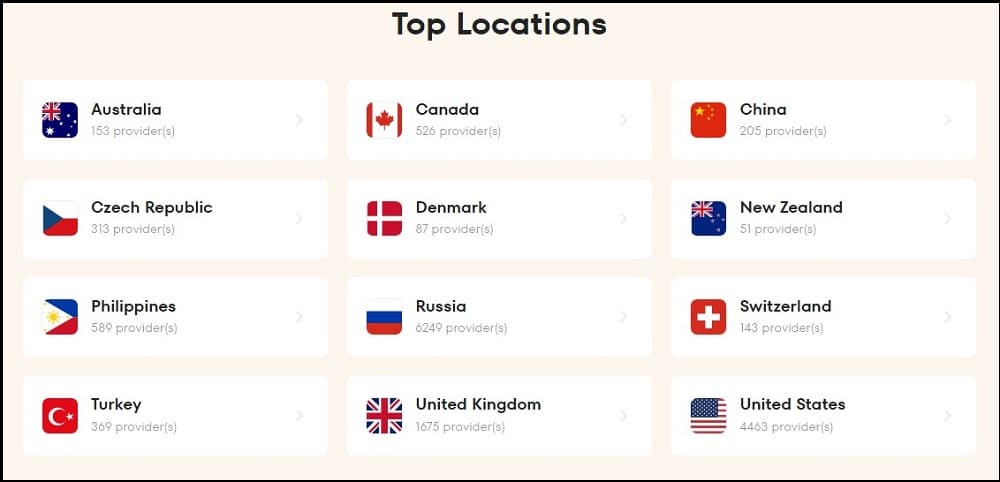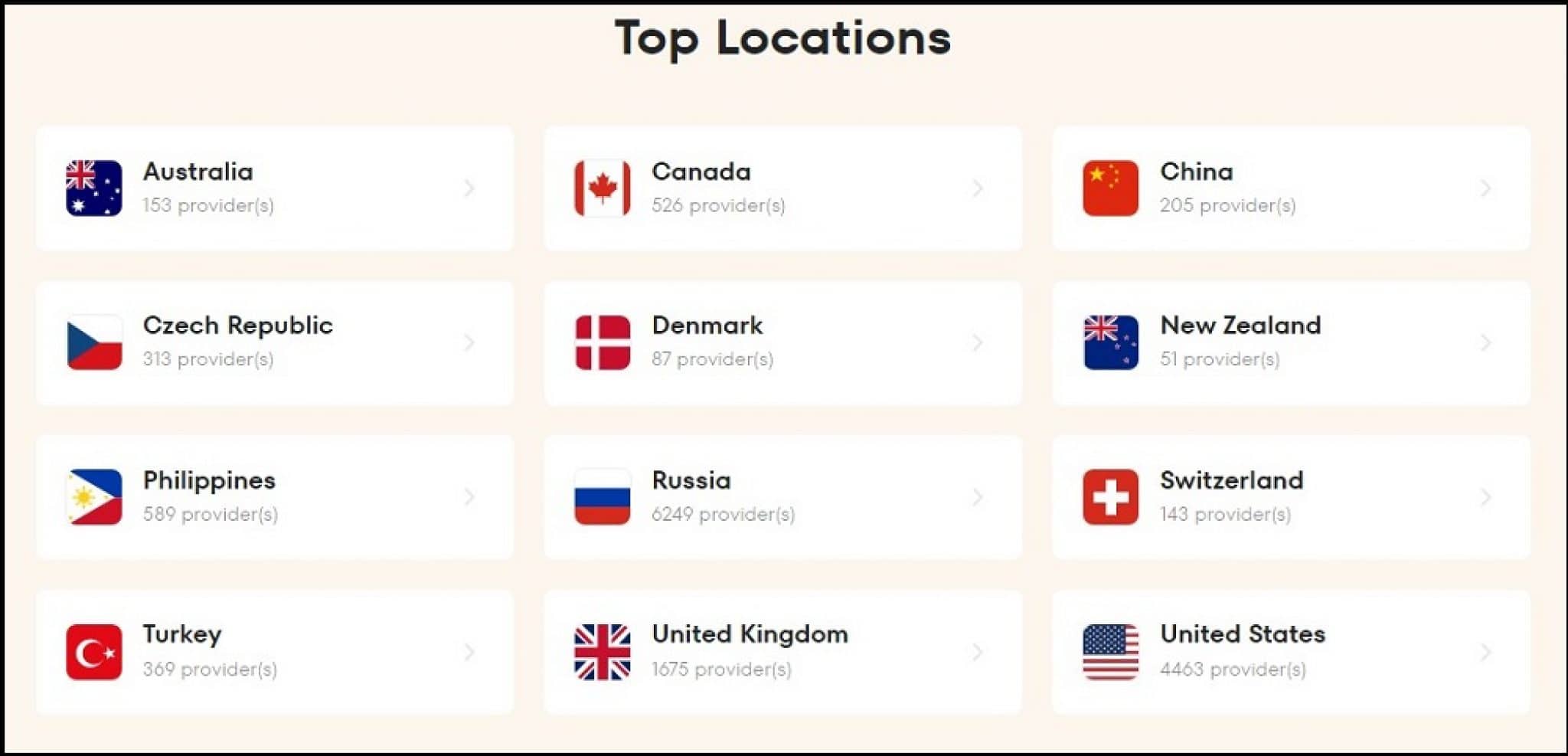 Residential and mobile proxies



Compared to abstract numbers, the quality and level of residential and mobile IP Proxies offered by Froxy are more important for effective and productive information processing and data collection in market research.
However, smoothly working proxies can only be described by those who frequently parse local websites or services and monitor nearest competitors' work with the clients. As Froxy's prospective client might need to look into tariff packages that offer different volumes of traffic and other parameters.
IP rotation
While some providers of residential and mobile proxies emphasize IP rotation others don't make a big deal of it. You can barely find any information about active rotation and 99% accessibility on the company's website which cannot be said about its geographical coverage. Nevertheless, rotation is of great use for working with social media, especially in regions with limited access to local IPs.
Support for HTTP and Socks 5 protocols
Among supported protocols, Froxy points out HTTP and Socks 5. If the basic coverage of all HTTP websites has nothing extraordinary about it a full Socks 5 coverage should be described in as much detail as possible.  At the very least point out the relevance of a protocol and the differences between various versions of the protocol. The 4th version supports TCP connections only.
---
back to menu ↑
The Simplicity of use and Authentication
On the plus side it is simple to use in different environments and compatible with external websites responsive to client IP addresses. These advantages of Froxy make it possible to use its proxies for parsing and data collection in different authentication environments.
---
back to menu ↑
Pricing Plan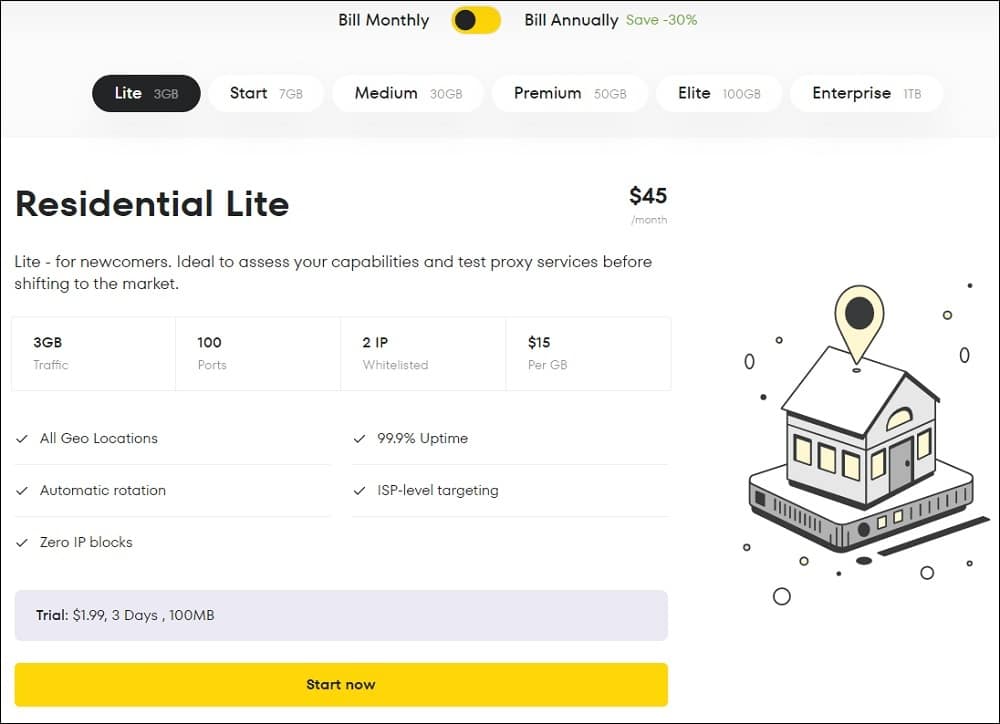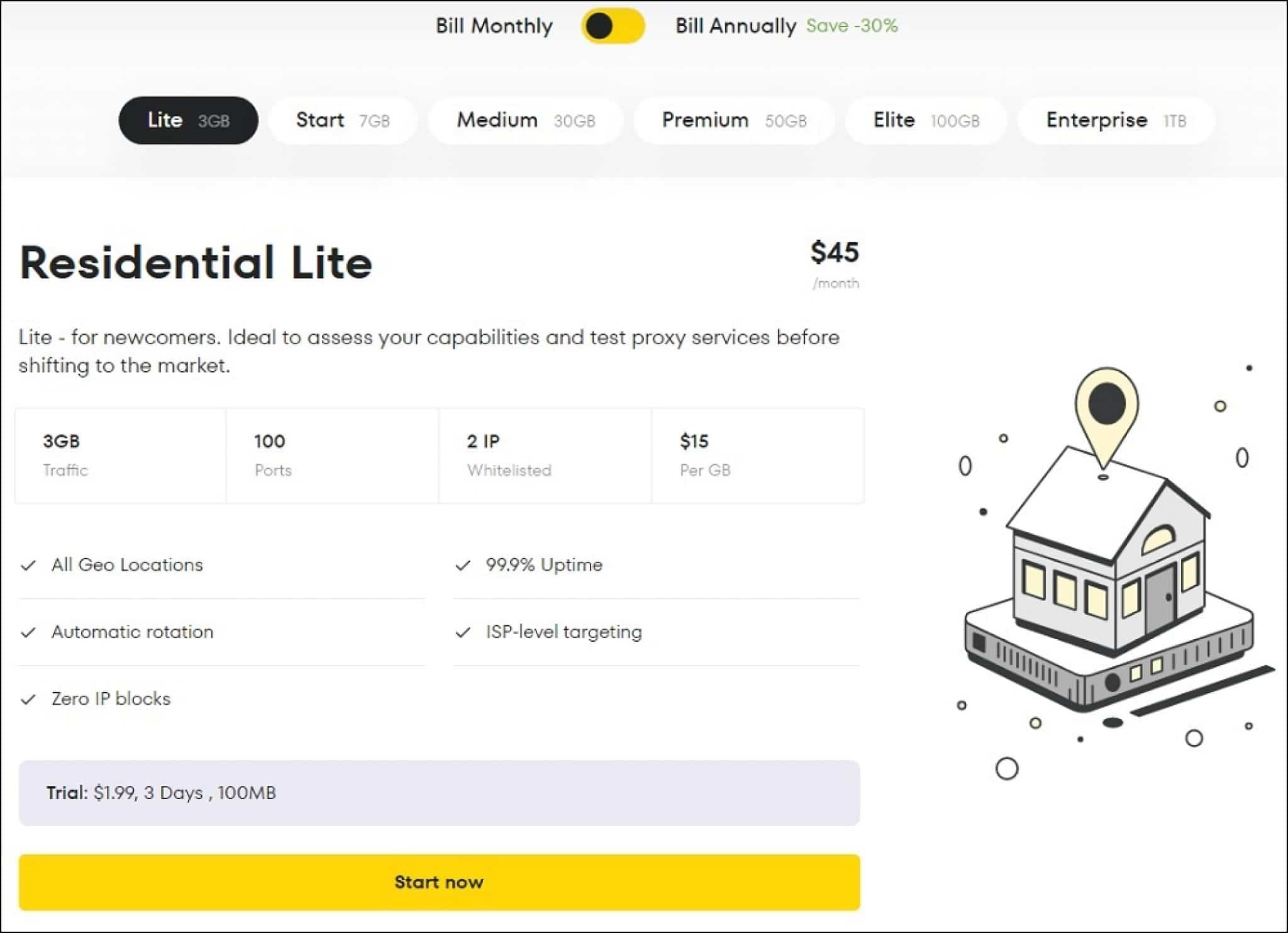 Froxy's pricing policy is the most affordable one on the service market. For instance, 15 Gb of traffic and 10 IPs will cost you 450 USD, while basic tariffs of mobile and residential proxies both start from 45 USD.
Also, the clients will have access to the favorable referral program – 7% from each sale various options of the referral program, including discounts, preferences for the price, or more favorable conditions on special tariff conditions.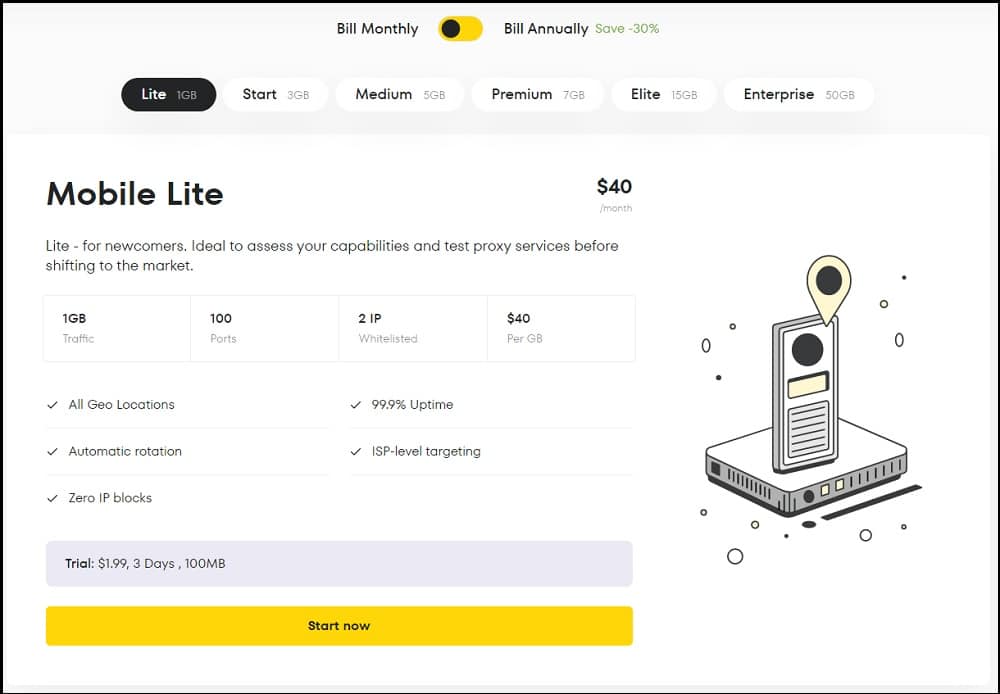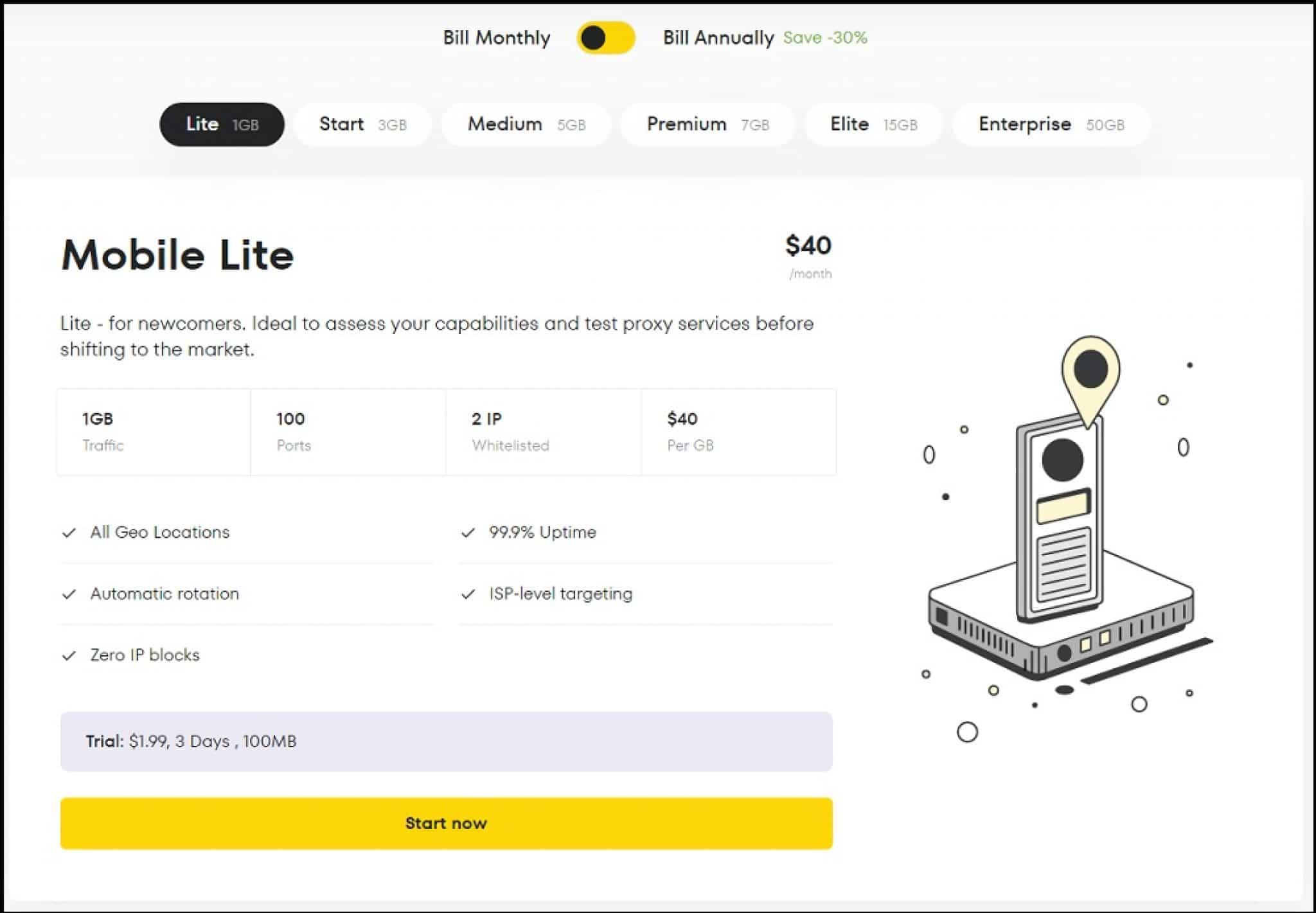 In this case, the players of the mid-range segment are more advantageous than the big players. Froxy and its client support is the best example of this.
---


10% OFF
Get 10% Life-time discount: put promo code "privateproxyreviews" to check out!
back to menu ↑
How to use Froxy
Fast and friendly 24/7 support service
Abnormal situations when everything goes wrong are a common occurrence with proxy servers.  Particularly when you keep in mind a variety of local factors and consider a more effective strategy of working with data collected from local IPs with a minimal possibility of being banned by systems that track such activities.
Any problem you may have can be solved by reaching out to the support service via e-mail and messengers. As for the overall effectiveness of proxies, there have been no complaints.
Convenient Dashboard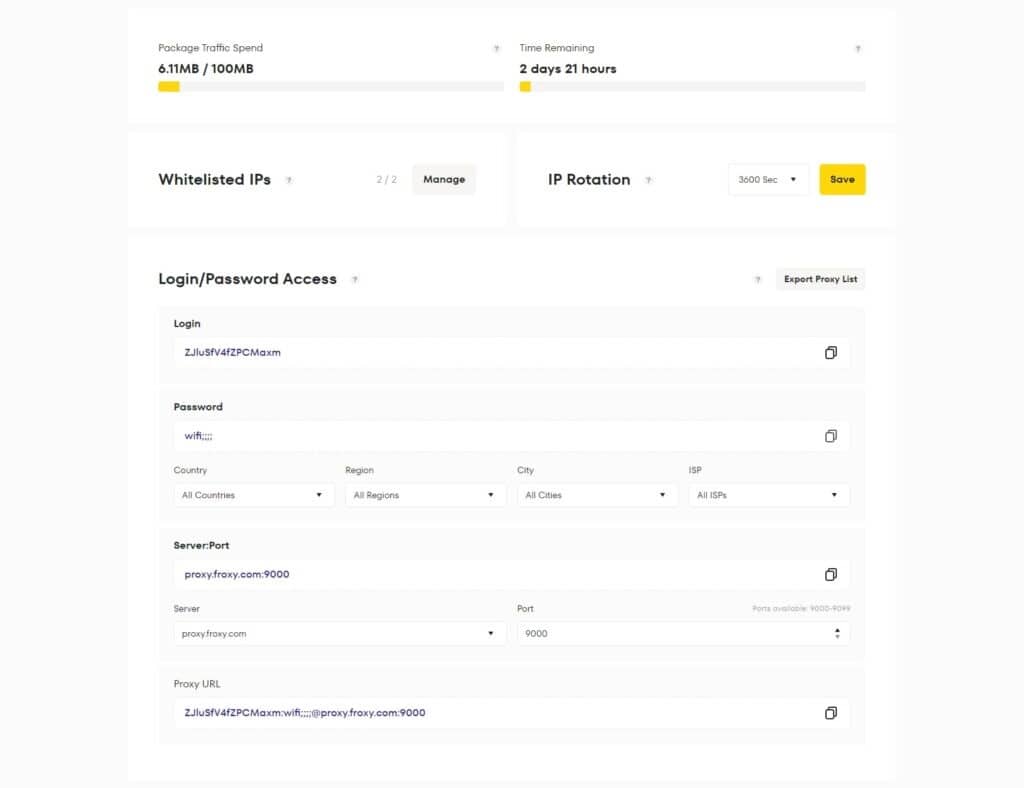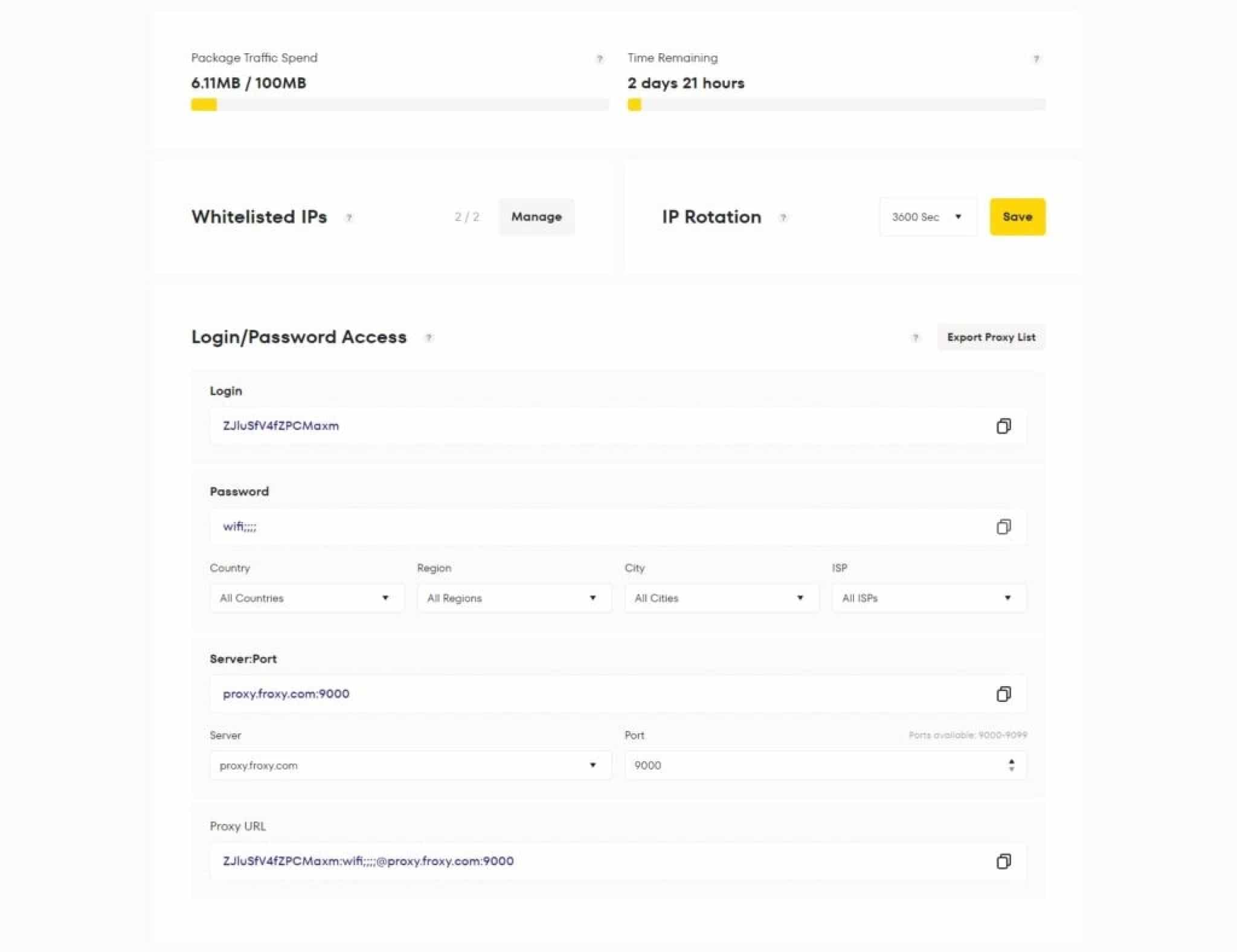 Easy and quick adjustment of settings of proxy access from the dashboard will come in handy when checking several hypotheses at the same time and doing other works which require a regular change of IPs' types and regions of origin.
Most of the initial issues regarding port control and traffic control can be addressed via the web panel which offers an intuitive setup of connection types (HTTP, socks) and regions (up to a city or provider). Also, the dashboard allows you to adjust the setting of your region to each of the 1000 available ports.
---
back to menu ↑
Our verdict
Froxy's main advantage over the competing providers is its 8 million residential and mobile proxies database which secures an appropriate level of anonymity that is of great importance nowadays.
Coupled with a fine pricing policy and a good amount of traffic, most of the tariffs can be safely recommended to solve your particular business tasks. It's just a pity that instead of a free version we are offered a pretty cheap 3-day option.
Mobile proxies are becoming more popular for precise analytics
PROS
8+ million IPS around the world
Support for HTTP and Socks 5 protocols
IPs rotation
Residential and mobile proxies
24/7 e-mail and messengers support
Wide range of tariffs
3-day trial for only 1.99$
CONS
Focus on corporate use
Proxies are spread across adjacent regions
Add your review