ProxyRack mainly provides high quality rotating residential proxies for data collection on the web. It automatically links your IP through its own API and offers a free trial period of up to seven days. It also support customer service via email and live chat.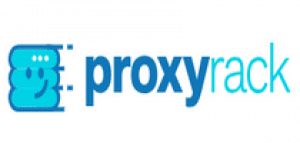 Proxy Technical Parameters + Our ProxyRack Ratings
Official URL
ProxyRack.com
IP Type
Residential/Datacenter
Price Charged
Bandwidth
Price Sample
10 GB – $49.95
Proxy Pool
5+ Million IPs
Proxy Protocol
HTTP(S)/Socks
IP Rotation
3 – 30 min
Filtering/Targeting
Countries/Cities/ISP
Authentication

IP White List
Username+Password

Scaping Performance
9.7 / 10
Network Performance
9.3 / 10
Proxy Features
9.2 / 10
Customer Support
8.9 / 10
Jurisdiction Location
Israel
More detail on our ProxyRack review.
We have researched the best residential proxy solutions for ProxyRack Proxies for web scraping based on real testing of their proxies. Our unbiased reviews considered proxy features, support locations, scraping performance, network performance, and customer support. We have compiled a list of the best ProxyRack alternatives and competitors.